Share and Follow
Highlights
Idris Elba opens up about his ongoing addiction and reveals that he has been in therapy since last year to work on changing his unhealthy habits.
The actor blames his career for enabling his addiction, stating that he is rewarded for being a workaholic and prioritizing his work over his well-being.
Idris struggles to balance his personal and professional life, finding solace in work but realizing the need to normalize other activities for relaxation.
Idris Elba just made a candid confession to his fans about his mental health, as he revealed he's been working through therapy since last year due to an ongoing addiction.
"It's a lot," he explained during on the Changes with Annie Macmanus podcast. "In my therapy, I've been thinking a lot about changing, almost to the point of neuropaths [sic] being changed and shifting."
RELATED: Idris Elba Missed Out On A Film That Made $1.2 Billion At The Box Office
Idris Elba Blames His Work For Enabling His Addiction
The British native kept the details of his personal struggle vague, but did imply that his career has contributed to concerning patterns. "It's not because I don't like myself or anything like that, it's just because I have some unhealthy habits that have really formed," Idris explained. "And I work in an industry that I'm rewarded for those unhealthy habits."
The actor explained he considers himself a "workaholic," and has prioritized his career over his well-being, leading him to seek professional help last year to better himself.
"Nothing that's too extreme is good, everything needs balance, but I'm rewarded massively to be a workaholic [compared] to someone that's like 'Eh, I'm not going to see my family for six months' and I'm in there grinding and making a new family and leave them," the Luther star continued.
"Those are pathways that I had to be like, 'I've got to adjust,'" he added, saying he blames his past for the struggles he's faced. "So I've been thinking about this a lot and oddly enough a lot of our childhood is really at the root of it."
Read Related Also: John Stamos felt 'emasculated' during marriage to Rebecca Romijn
Idris Says He Struggles To Balance His Professional And Personal Life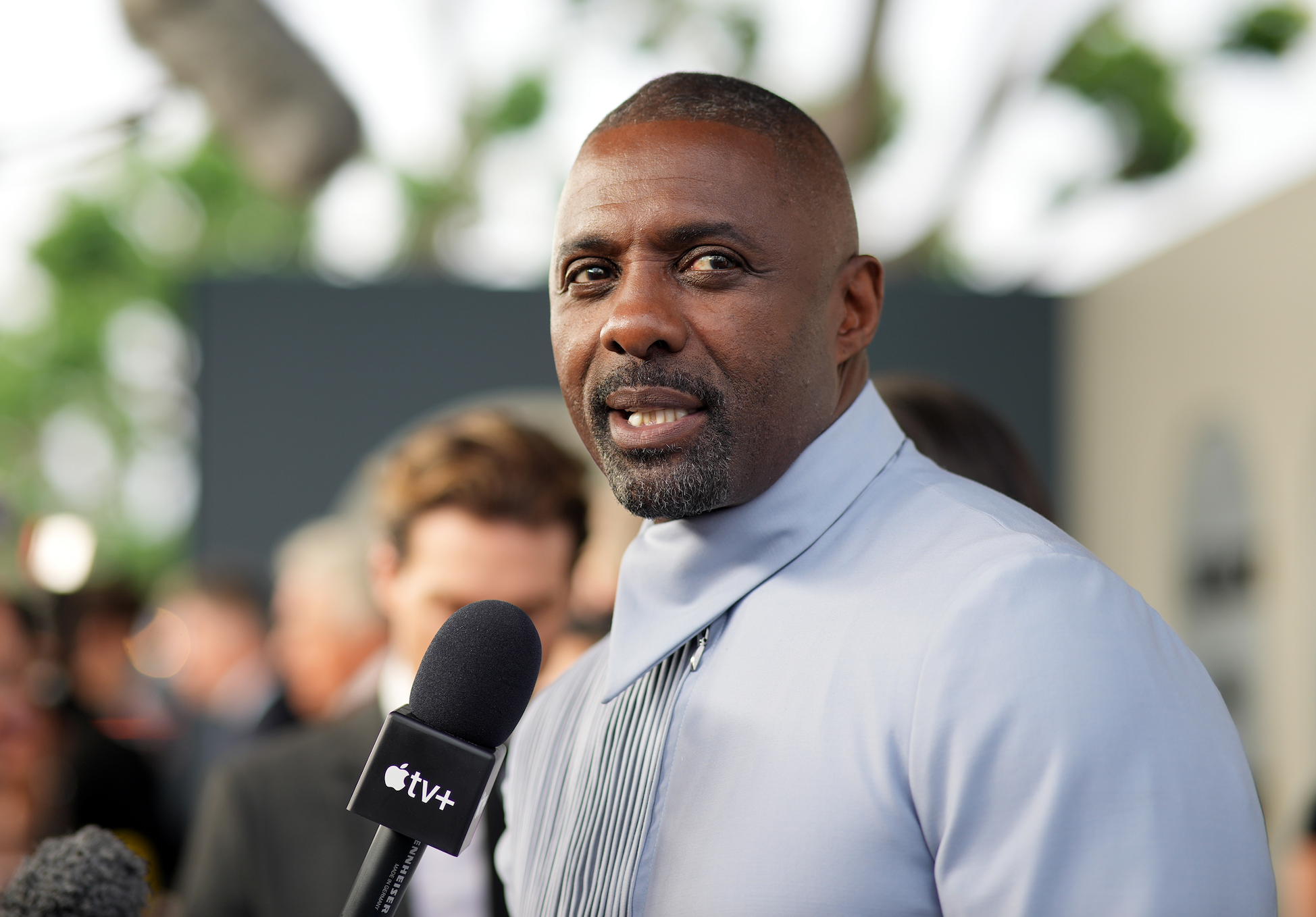 During the podcast appearance, Idris later explained that work felt like the only way he could unwind, as he struggled to divide his personal and professional lives.
"The thing is, the things that make me relaxed end up being work. My studio in my house, I just love being in here," the actor explained. "I'll open that laptop and be like 'I don't know what to make today' and it'll come out like this or that. And I'm exhilarated by that and also so relaxed by it."
"I could work 10 days on a film, underwater sequences holding my breath for six minutes, and come back and sit in [his studio] and [feel relaxed], more so than sitting on the sofa with the family — which is bad right?" Idris went on. "This is the part where I've got to normalize what makes me relaxed, it can't be all work."
RELATED: Will Fans See Idris Elba In The MCU Again After Thor: Love And Thunder Cameo?
This isn't the first time Idris has been honest about his personal life and well-being to the public. In 2013, Idris made a series of revelations about his background, including that he used to be a drug dealer and once had to sleep in his van during a time he was on the outs with his wife.
"Yeah, it was, because I was running with cats. I mean, I was DJ'ing, but I was also pushing bags of we**; I was doing my work. I had to. I know that sounds corny, but this is the truth," he admitted.
Nevertheless, Idris has gone on to have one of the most successful careers in Hollywood, helping him amass a net worth of $40 million.
Share and Follow