Lisa Marie Presley recently passed away at the age of 54. She was the only daughter of Elvis Presley and carried on her father's legacy during his lifetime. Presley even had a singing career of her own, releasing three albums over the course of her lifetime.
However, the one creation Presley was proudest of was her children. Presley gave birth to four children, all of whom she loved and adored. The death of her son Benjamin broke Presley's heart and some believe the pain contributed to her own passing.
Lisa Marie's Daughter Riley Grows Up To Be A Successful Actress
Presley and Danny Keough welcomed their daughter Danielle Riley Keough on May 29, 1989. Riley was Presley's first child and the first grandchild of Elvis. Riley has said that her family encouraged her to be her own person, instead of pressuring her to live up to her grandfather.
When speaking to Oprah Winfrey in 2007, Riley said that while she grew up understanding who her grandfather was, it wasn't "this huge thing."
Riley began her modeling career in 2004 and later found success as an actress. Riley also made her directorial debut with the film War Pony. The film made its debut at the Cannes Film Festival in May 2022.
RIley married Australian stuntman Ben Smith-Petersen in 2015. At Presley's memorial service, her husband read a statement on RIley's behalf.
"I'm eternally grateful to have spent 33 years with you. I'm certain I chose the best mother for me in this world… I remember everything," he said. "I remember all the notes you'd leave in my lunchbox every day. I remember the feeling I'd get when I'd see you picking me up from school … I remember how it felt to be loved by the most loving mother I've ever known."
Related: How Lisa Marie Presley's Feelings Toward Michael Jackson Evolved After He Died
He added, "Thank you for showing me love is the only thing that matters in this life. I hope I can love my daughter the way you loved me, the way you loved my brother and my sisters."
Her Son Benjamin Passed Away And Lisa Marie Shares Her Grief
Presley and Keough's second child, Benjamin, was born on October 21, 1992. He was also an actor and singer. Unfortunately, Benjamin died by suicide in July 2020 at the age of 27.
Benjamin's friend, Brandon Howard, spoke to People about his struggle with mental health. He also noted how Benjamin would usually think of others before himself.
"He has always been there for everybody," he said. "In any kind of situation, he would be the one who would come crash with you on the couch for weeks until you're actually feeling better."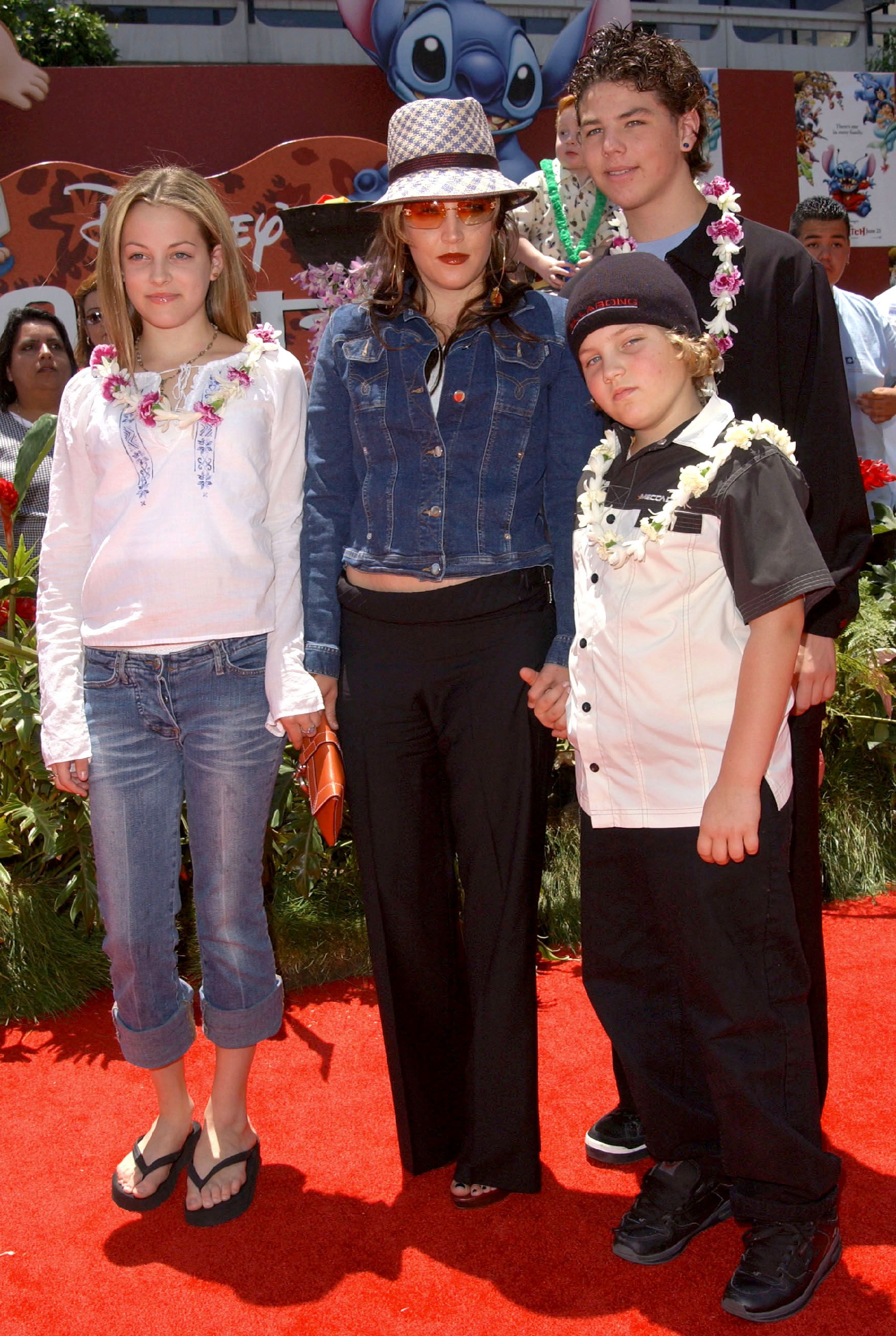 Benjamin was buried at Graceland in October 2020. In 2022, Presley opened up about her loss in an essay she penned for National Grief Awareness Day.
Related: The Personal Stories Behind These Lisa Marie Presley Songs
"It's a real choice to keep going, one that I have to make every single day and one that is constantly challenging to say the least … But I keep going for my girls," she wrote. "I keep going because my son made it very clear in his final moments that taking care of his little sisters and looking out for them were on the forefront of his concerns and his mind. He absolutely adored them and they him."
Lisa Marie Fights For Custody Of Her Twin Daughters
In 2008, it was announced the Presley and Lockwood were expecting their first child. It was later revealed that the two were having twins. On October 7, 2008, Harper Vivienne Anne and Finley Aaron Love were born.
Presley's mother Priscilla was present for the twins' birth. Priscilla said that she saw each baby take their first breath and that she was "very thrilled" at once again becoming a grandmother.
"Mother is doing great," Priscilla told Entertainment Tonight. "Father's a little nervous. He's a first-time dad, so it is the most beautiful thing to watch the way he holds and carries the babies. It's so endearing to watch how delicate he is with the babies."
When speaking to Oprah Winfrey in 2010, Presley said that she is trying to be more present this time around. She explained that while she was "never not around" in Riley or Benjamin's life, she didn't realize how fast they would grow up. She also attributed it to being "young and scattered."
Presley divorced Lockwood in 2006 and alleged that she found "disturbing" pictures of children on his computer. The twins lived with their grandmother after the allegations, and the Tennessee Bureau of Investigation closed its inquiry into the allegations in 2017. They said that there was no evidence to confirm a crime had taken place.
Related: Lisa Marie Presley's Twins Were Once Removed From Her Custody; Did They Ever Move Back Home?
The two engaged in a custody battle that played out in the media, eventually settling on joint custody. After Presley's death, Lockwood opened up in a statement to People.
"The most important thing to me at this time is to take care of my daughters, making sure they always feel safe and loved," he said. "Both of them have incredible spirit and they will carry our family's legacy on for the rest of their lives."