Share and Follow
Highlights
Johnny Galecki sought privacy by purchasing a ranch house outside of LA, but it tragically burned down in a wildfire. He later sold his Hollywood Hills home for $11.1 million.
Fans have mixed encounters with Galecki, with some perceiving him as rude due to his lack of involvement in interviews. However, a former co-worker mentioned that he lacks warmth but isn't rude.
Galecki's co-stars speak highly of their time with him, citing a special chemistry between them. Kaley Cuoco shared emotional moments with Galecki, including when they both received a significant salary boost.
During his time on The Big Bang Theory, Johnny Galecki became very wealthy. It remains to be seen if the actor will return to the big or small screen, with some asking the question if Johnny Galecki quietly retired…
In the following, we're going to take a different approach related to the actor's off-screen life. Given his lack of involvement at times during interviews, and the way he behaves in candid settings, some are inclined to believe that Johnny might be a bit of a jerk off-camera.
With the evidence we have to our disposal, we're going to reveal Johnny's thoughts on fame, and how a fan felt about his experience with the actor. In addition, we'll reveal what his closest co-stars had to say about their time with the actor.
RELATED – Fans Couldn't Get Over How Different Simon Helberg's Appearance Looked With Stephen Colbert Compared To Howard On The Big Bang Theory
Johnny Galecki Isn't A Fan Of Paparazzi A Prefers A Quiet Life
With increased fame comes a lack of privacy. Lots of stars in Hollywood struggle with this, and the best option might be to move off the map. As for Galecki, that's what he attempted to do back in 2014, purchasing a ranch house off the map outside of LA. Galecki used the home as an escape from the madness.
"It's a great place to get away from the madness of L.A. At first, owning the property was intimidating. I was a city kid and I travel a lot. But I feel like the place marks a new beginning for me. I even have a tractor!"
RELATED – Johnny Galecki Had The Best Response To Being Asked If He Was Gay
Sadly, Galecki's secret home burned down, and it affected everyone living in the area as well given that it was a wildfire. Nonetheless, Galecki is still making real estate moves, selling his stunning Hollywood Hills home for $11.1 million back in 2020.
Although he does like his privacy, Galecki also has a sense of humor when it comes to certain things that fans post. That was the case when a fan took a photo of a selfie with Johnny.
Given that he didn't have Twitter, it was Jon Cryer who sent the photo to Galecki and the actor had a sense of humor about it all. However, other fans and extras spoke differently about their experience with the actor.
Fans Had Mixed Encounters With Johnny Galecki
Given his lack of involvement during interviews, fans are lead to believe that Johnny Galecki might be rude in real-life. When The Big Bang Theory cast were taking questions at Comic Con, comments were loaded in regards to Galecki's lack of involvement. Over on Reddit, a former co-worker of Johnny made mention that the actor might be misunderstood. Although he does lack warmth at times, he isn't rude.
The person wrote on Reddit, "I've worked alongside Johnny and, while he's not a jerk, he lacks a certain…warmth sometimes I would say lol. That could be what you were picking up. To clarify, I don't know him personally but have worked with him. By all accounts, he was very sad to see the show end."
Read Related Also: Jamie Foxx Suffers A Tragic Loss
RELATED – Big Bang Theory Fans Weren't Pleased With The Way A Comic Con Host Approached Simon Helberg, But The Actor Handled It With Class
Another person on the thread jokingly writes, "Doesn't surprise me that Galecki is unfriendly, he's been playing a whining nerd for almost thirty years now on TV."
There is very little on Galecki and his fan interactions, however, his co-stars have spoken glowingly about their involvement with the actor.
Co-Stars Spoke Highly Of Their Time Alongside Johnny Galecki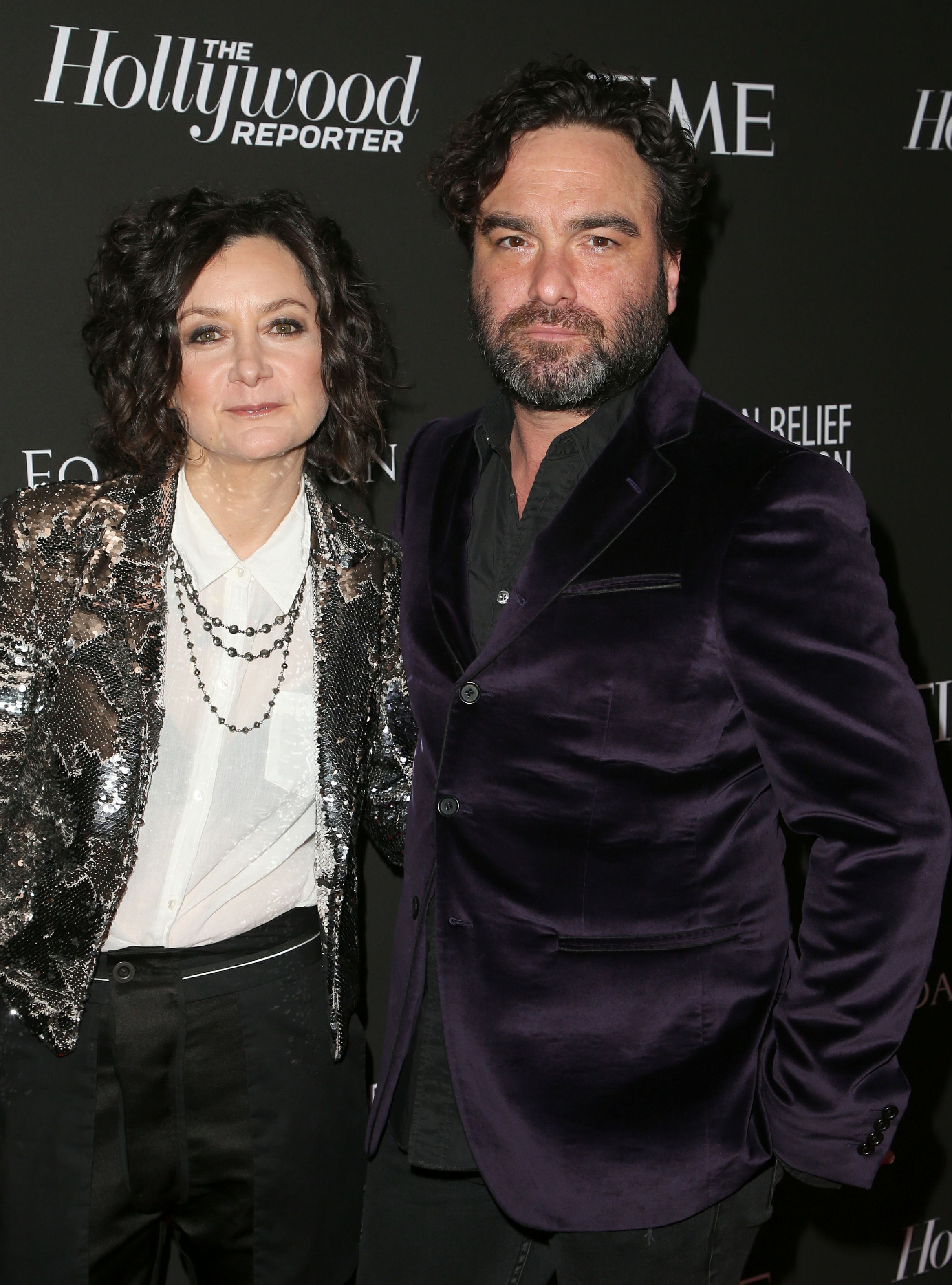 It seems like Johnny Galecki isn't mean-spirited, he just might take some time to open up. Especially with those that he worked with for years, his co-stars spoke fondly of their experience with the actor. Sara Gilbert credits the chemistry they shared on Roseanne for all those years.
"There's just an indescribable chemistry between us," Gilbert says. "It's something you can't buy and you can't bottle and you just… It's very rare, and you have it with certain people and you don't have it with others, and we're just so fortunate that we have it."
As for Kaley Cuoco, she reveals that things were always professional with Galecki, even during their toughest moments when they broke things off.
"When we broke up, obviously it was a little sensitive for a minute. But I remember those weeks that Chuck Lorre had written these episodes where all of a sudden our characters were like sleeping together every other second. And Johnny and I would talk, I'm like, 'No but I think he did that on purpose.' I still believe he might've … just to f— with us. … Which makes me love him even more."
Cuoco would go on to reveal that the two also shared emotional moments, one of which occurred when they mutually got a massive salary boost.
"We would cry, we would have these long late-night conversations where we would just be balling. Because I knew and he knew in that moment that this would never happen again. And it won't, and it was unbelievable to experience. But him and I did that."
It remains to be seen what the future holds for Johnny Galecki as his career quieted down since ending The Big Bang Theory.
Sources – Good Housekeeping & Reddit
Share and Follow