With the resurgence of reboots—Fuller House, That '90s Show, and Bel-Air, to name a few, it's no surprise fans want to see their favorite show come back. One instance would be Reba.
Reba McEntire's hit sitcom Reba aired on the WB Network for six seasons from 2001-2007, totaling 127 episodes. According to Nielsen ratings, the show regularly averaged around 5-6 million viewers per episode during its run.
In addition to its strong viewership, Reba was also recognized with several award nominations and wins. McEntire was nominated for a Golden Globe for her role as the sitcom lead. The series also received two People's Choice Awards nominations for Favorite New TV Comedy and Favorite TV Comedy.
The show's supporting cast members were also recognized, with Joanna Garcia Swisher winning a Young Artist Award for Best Performance in a TV Series and Supporting Young Actress. Melissa Peterman received a nomination for Funniest Supporting Female Performer in a TV Series at the American Comedy Awards.
Related: The Real Reason Reba McEntire's Sitcom Was Canceled
Despite its success, the show was ultimately canceled in 2007 due to the WB Network merging to form the CW Network, leading to a shift in programming priorities. However, the show remains a beloved classic among fans and continues to be syndicated on various networks.
Given the show's popularity and critical acclaim, it's no surprise that fans have been hoping for a reboot or revival.
The Legacy Of Reba
When Reba premiered on The WB Network in 2001, it was a unique addition to the TV landscape. At a time when most sitcoms were still dominated by white, middle-class families, Reba centered on a working-class, Southern, and blended family that faced a range of challenges and opportunities.
McEntire's character, Reba Hart, was a strong-willed and resilient mother who juggled her job as a real estate agent, her duties as a parent, and her complicated relationships with her ex-husband, his new wife, and their children.
The show also tackled issues such as divorce, remarriage, teen pregnancy, domestic violence, and LGBT rights, often with humor and sensitivity. It featured a diverse cast of characters, including African American, Latino, and gay characters. It addressed topics that were relevant and relatable to many viewers—something that wasn't often shown on television during that time.
Related: From Shameless To Sweet Magnolias: Where Are The Stars Of Reba Now?
Over its six seasons, Reba became a beloved and influential sitcom that won critical acclaim, popular support, and a dedicated fan base. It also launched the careers of several actors who went on to success in other shows and movies, such as Garcia Swisher, who played Reba's daughter Cheyenne, and Peterman, who played Reba's best friend, Barbra Jean.
So with McEntire making a statement that she would be interested in a reboot, many fans are again clamoring at the chance to see these characters on their screen. But they shouldn't hold their breath.
Would Reba McEntire Do A Reba Reboot?
Reba McEntire, the iconic country singer and actress has recently talked about the possibility of a reboot of the sitcom. In an interview with ET Canada, McEntire said, "I would love to do a reboot of Reba. I think we need that show now more than ever. It was just so much fun, and we had a great time doing it."
While McEntire's enthusiasm for a Reba reboot is evident, the decision ultimately rests with the network and production companies that own the rights to the show.
"We talked about that a lot," McEntire said. "I don't think that's ever going to come to fruition, but maybe one of these days."
McEntire's comments about a possible reboot of the show have sparked excitement among fans, with McEntire saying, "I'd love to do it again. We had so much fun doing it. The characters were great, the writing was great. I miss working with those people."
While McEntire seems open to the possibility, it's still uncertain if a reboot will happen.
Why A Reba Reboot May Not Happen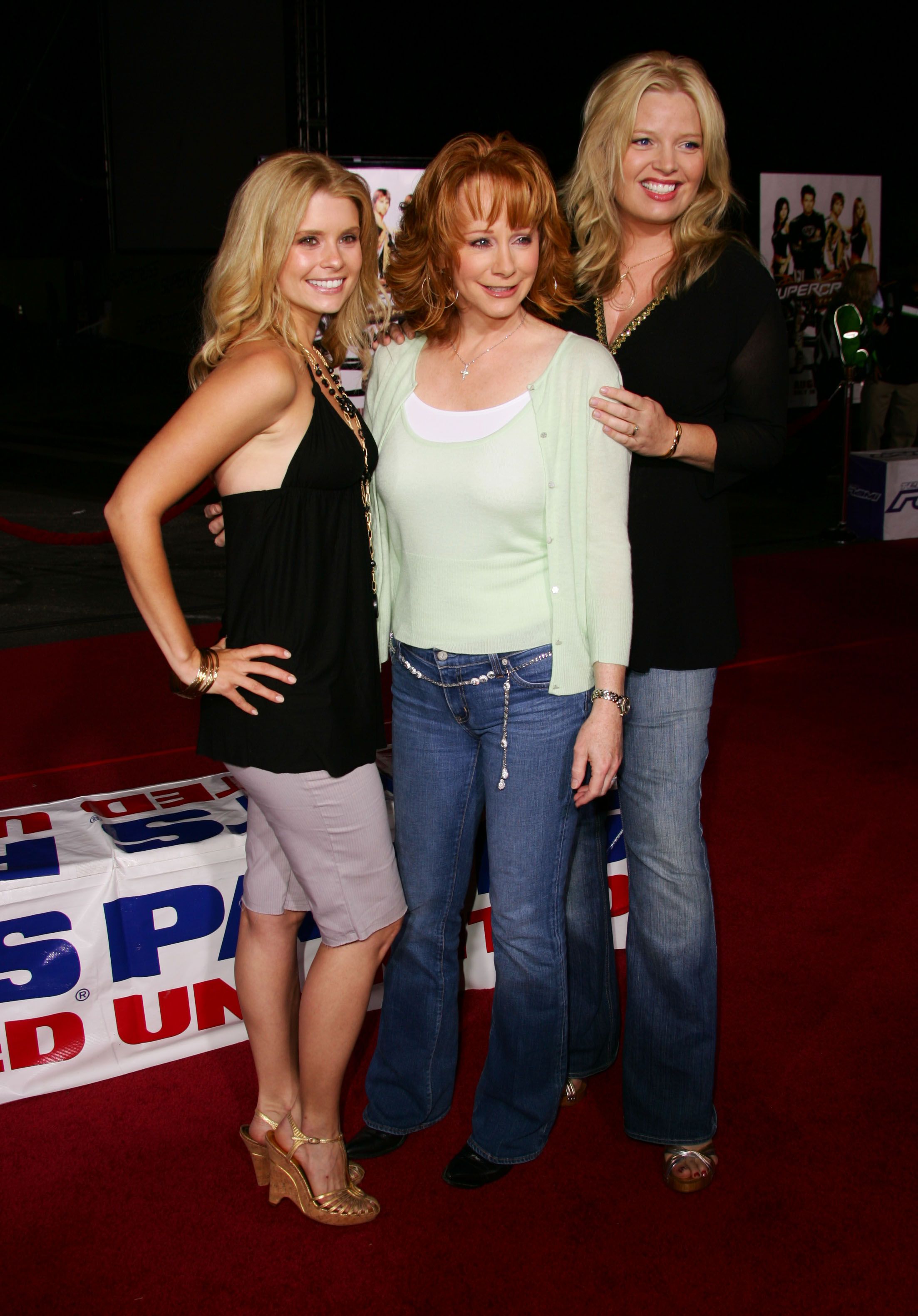 One factor that may affect the likelihood of a reboot is the availability of the original cast. Since the show's finale in 2007, the cast members have gone on to other projects and commitments. McEntire acknowledged this in the interview, saying:
"We'd have to get everybody's schedule together. We've all gone our separate ways, and we're all doing different things." However, she did mention that they have discussed the possibility and that they are all still in contact with each other.
Another factor is the potential for changes in the show's format. When asked about the possibility of the show being set in the present day, McEntire responded, "I would like to see what the writers come up with."
This openness to change could suggest that a reboot wouldn't be a simple rehash of the show's original format. However, it's uncertain what these changes could entail.
One possible route for a Reba reboot is a revival of the show's original themes. Reba touched on issues such as divorce, blended families, and raising children. These themes still resonate with audiences today, and a reboot that tackled these issues could be just as successful as the original.
Related: How Steve Howey Really Felt About Working With Reba McEntire On The Sitcom, Reba
McEntire herself acknowledged the importance of these themes, saying, "We touched on a lot of subjects that people deal with in everyday life. I was very proud of that."
Reba is currently streaming on Hulu.