After all their years on reality TV, it would make sense if most of the now-grown Duggar family's kids could afford a fairly cushy lifestyle. Judging by their social media, it does seem as if many of the now-married Duggars are doing just fine, if appearances mean anything.
Yet fans already know that Jim Bob Duggar holds most of the family's wealth, ostensibly from cashing those sweet TLC checks. The fact that Jill Dillard went to court to try and get the money she was owed from their reality series suggests that Jim Bob may not have been as fair with the funds as he should have. Fortunately, most of the Duggars have other income streams these days, including Jinger, who appears to be the breadwinner in her household.
Jeremy Vuolo Doesn't Have A Ton Of Cash
When Jeremy Vuolo began courting Jinger Duggar, fans were pretty surprised. After all, Jeremy used to be a professional soccer player, a lifestyle that didn't exactly mesh with that of the Duggar family.
But Jeremy had stopped playing soccer and was pursuing ministry, which might have helped sell him to Jim Bob. Jinger and Jeremy were married in 2016 and as of 2023, share two children.
Related: With Jinger Vuolo's Daring (Anti-Duggar) Activities, Fans Suspect She's Estranged From Her Parents
The family of four has made waves in terms of living a very different lifestyle from the rest of the Duggars. Jeremy and Jinger moved to Los Angeles, far away from the rural Duggar compound.
Jinger broke from tradition by cutting and dyeing her hair, wearing pants and shorts, and picking up various other non-Duggar habits.
And as it turns out, one of those is holding down a job; Jeremy doesn't seem to have a lot of cash left over from his soccer days, and he also hasn't been working.
How Does Jinger Duggar Make Money?
Even before releasing her tell-all memoir, Jinger Duggar was making money through a few different avenues. Clearly, the book has some monetary gain attached to it, but there are other means of generating income in the Vuolo household.
With a reported net worth of $2 million, Jinger clearly has a few side gigs that don't necessarily take her away from her family.
It's almost tradition for Duggar wives to not work, but Jinger's social media activity and brand partnerships don't seem to count in that sense (not that Jinger would care anyway).
Related: Amy Duggar King Says Lies About Josh Duggar's Bad Behavior Led Her To Quit Counting On
To date, in addition to earnings from reality TV and her books, Jinger apparently makes money through brand partnerships centering on products like donuts, coffee, and clothing.
She has lost some partnerships, apparently due to her family name, given older brother Josh's legal troubles. But there doesn't seem to be a shortage of brands willing to work with Jinger.
In fact, Jeremy expressed pride over how well Jinger manages her time and partnerships, and the way she supports the family.
Jeremy Is Fine With His Wife Earning The Income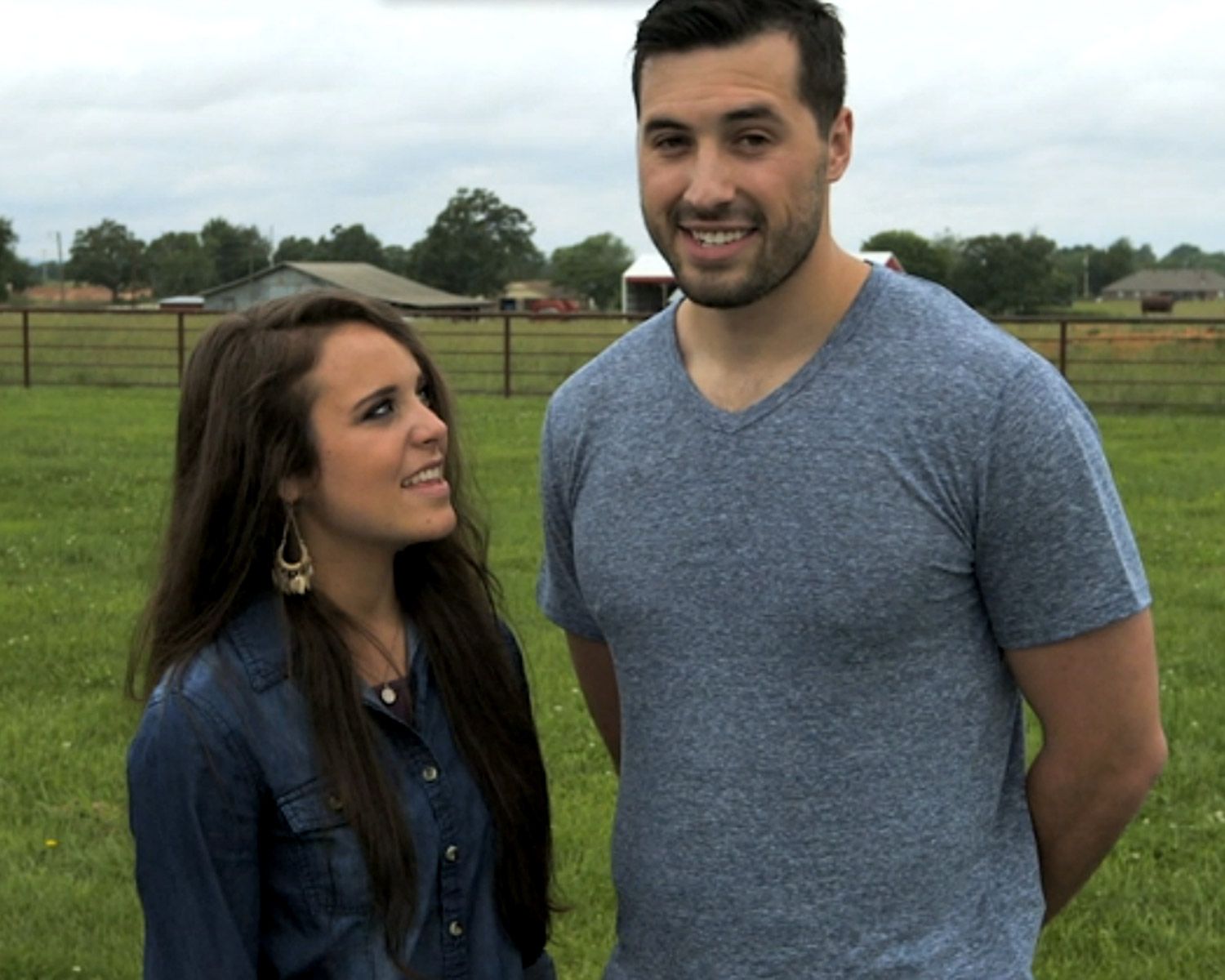 When Jinger and Jeremy bought a gorgeous new home, fans were shocked. After all, Vuolo admitted to not working for quite some time (he was attending school for ministry), so it clearly wasn't his pockets that the money was coming out of.
Fans may also have assumed that Jim Bob Duggar was financially supporting his daughter, but that doesn't seem to be the case.
Especially because Jinger doesn't align herself with the family's values any longer, it's highly unlikely that Jim Bob and Michelle throw any money Jinger's way.
She probably doesn't mind, though; the $830,000 mansion that Jeremy and Jinger purchased apparently was all thanks to Jinger's work.
At least, Jeremy thinks that's where it came from. As a preacher, he noted on their YouTube channel, he makes zero money. But Vuolo seemed a bit confused about how much his wife is making.
Related: An Amazon Documentary Might Shed Light On The Duggar Family's Secrets
"Jinger has taken more prerogative to do some of those paid partnerships," he explained.
The next part gets confusing; "And I – I'm not certain, but I think that's where the majority would come from. I think the show money has probably stayed relatively the same."
In a court deposition, CheatSheet noted, apparently for Josh Duggar's trial, Jinger explained that she created about four promotional posts per month for different brands on social media.
That was back in 2021 before the family bought their new home. Although it's assumed Jinger is continuing to make the same amount of money, her sisters haven't been quite as lucky.
In fact, Joy-Anna admitted that she lost many of her brand partnerships after Josh's court case went public, saying, "I do advertising online and I have lost multiple deals because of it, being a majority of them, actually."
Jeremy may not know much about how Jinger earns money for the family, but the family seems to feel fortunate that they're able to continue to maintain their lifestyle, as unconventional as the situation is (in Duggar terms, at least).