The Red Hot Chili Peppers formed in Los Angeles in 1983. The original lineup included singer Anthony Kiedis, bassist Flea, guitarist Hillel Slovak, and drummer Jack Irons. Slovak passed away in 1988 due to a drug overdose, and Irons left the band soon after.
John Frusciante joined the band as guitarist in 1988 to record their breakthrough album Mother's Milk. The band's success continued with the release of Blood Sugar Sex Magik in 1991, which featured hits like "Give It Away" and "Under the Bridge."
The Red Hot Chili Peppers have released 11 studio albums, selling over 80 million records worldwide.
The band has won several awards, including seven Grammy Awards. Their album Californication won Best Rock Album at the 2000 Grammy Awards, and Stadium Arcadium won five Grammys in 2007. And they were inducted into the Rock and Roll Hall of Fame in 2012.
Related: Who Is The Richest Member Of The Red Hot Chili Peppers?
However, internally, the band has bounced around members, with guitarist Frusciante leaving the band in 1992 but returning in 1998 for their album Californication. He left again in 2009 and was replaced by Josh Klinghoffer, who played with the band until 2019 when it was announced that Frusciante would be rejoining.
How Did John Frusciante Go About Rejoining The Band?
Frusciante's departure from the Red Hot Chili Peppers shocked many fans but allowed him to pursue his own creative interests. But how did he go about rejoining the band in 2019?
John Frusciante revealed that his reunion with the Red Hot Chili Peppers in 2019 began with a heartfelt conversation with bassist Flea at his house, where they both admitted to missing playing together.
Flea recalled the emotional moment, stating, "At one point, my wife and his girlfriend were in the other room, and we were sitting alone, and I said, 'John, sometimes I miss playing with you so much.' And I started crying when I said it. And he looked at me, and I saw the tears in his eyes… And he said, 'I miss it too.' There was just this moment, but in that moment, I remember thinking, 'Man, you know…'"
Related: How Red Hot Chili Peppers Have Stayed Relevant For Decades
Despite Josh Klinghoffer, who replaced Frusciante in 2009, leaving the band in 2019, Flea spoke highly of Klinghoffer: "Look, he's an amazing musician; he's a kind and thoughtful person," but acknowledged that their language and connection with Frusciante developed during their younger years, making it harder to replicate with Klinghoffer.
In 2019, Flea was the one to announce both Klinghoffer's departure and Frusciante's return to the band. The announcement expressed gratitude towards Klinghoffer, stating:
"Josh is a beautiful musician who we respect and love. We are deeply grateful for our time with him and the countless gifts he shared with us." The statement also revealed the excitement and joy of having Frusciante back in the band.
Why Did John Frusciante Leave The Red Chili Peppers?
John Frusciante is best known as the Red Hot Chili Peppers guitarist, a role he's held intermittently since 1988. But in 2009, he left the band to pursue his own creative endeavors, citing a desire to escape the pressures of touring and explore his interest in the occult.
While speaking with Radio X, Frusciante opened up about his decision to leave the band. Frusciante said he found himself mentally off-balance: "I became quite off-balance mentally those last couple of years we toured."
He also explained that he had always been interested in the occult and had begun to explore it more deeply during his time with the band. "I had always been interested in the occult, but I really got into it when I was in the Chili Peppers," he said. "But it's hard to explore that kind of thing when you're constantly on the road. So I decided to take some time off and really dive into it."
Frusciante explained that his interest in the occult has profoundly impacted his music. He said that he sees music as a form of magic and that his exploration of the occult has helped him better understand music's mystical elements:
"For me, music is a form of magic," he said. "It's a way of tapping into something deeper than ourselves. And my interest in the occult has helped me to better understand that. It's helped me to see the mystical side of music and how it can be used to create something truly transcendent."
Related: Red Hot Chili Peppers Songs That Display The Band's Vulnerability
Frusciante also spoke about his creative process and how he approaches writing and recording music. He said that he sees music as a collaborative process and enjoys working with other musicians to bring his ideas to life.
"I really love collaborating with other musicians," he said. "I think that's when the best music happens—when you have a group of people working together to create something truly special. And for me, that's what music is all about."
What Has John Frusciante Been Up To?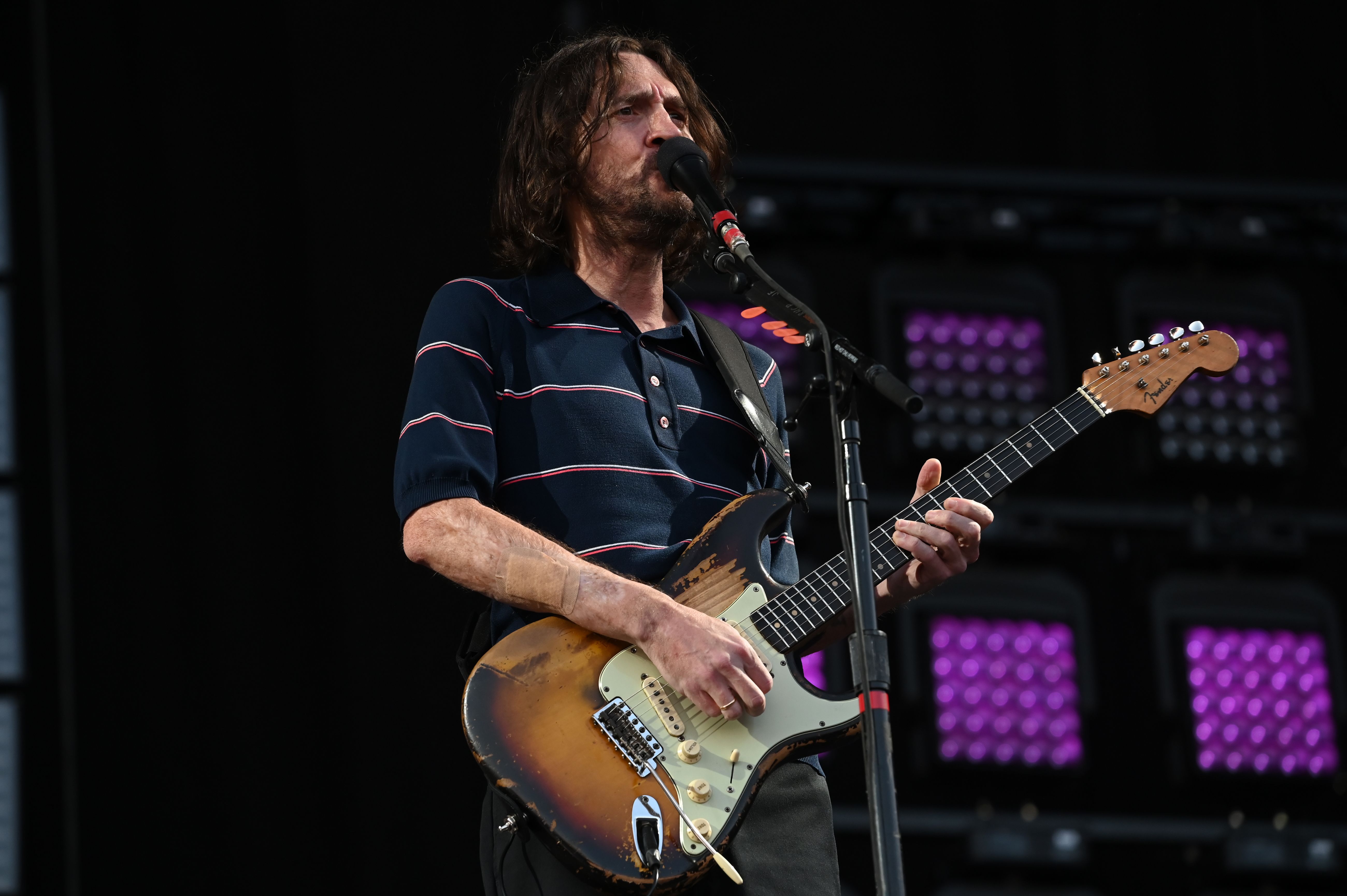 When Frusciante left the Chili Peppers, he continued to explore the occult and its impact on music. He also released several albums, including The Empyrean and Enclosure, which showcase his unique approach to songwriting and his willingness to experiment with different sounds and genres.
With his dedication to his craft and unwavering passion for music, he has inspired countless musicians to follow their creative paths and explore the mystical side of music. And now, with the announcement of his rejoining the band, he will continue to do so.
The Red Hot Chili Peppers' upcoming album, Unlimited Love, marks the band's 12th studio release and their first with Frusciante since 2006. The album is scheduled to release on April 1st, 2022.