Share and Follow
As Pacey Witter and Joey Potter on Dawson's Creek, fans believed that Joshua Jackson and Katie Holmes belonged together in the midst of the love triangle that existed with Dawson Leary. The chemistry that Jackson and Holmes brought to the small screen week after week was palpable.
Because of this, speculation began to swirl that the two young actors had a real romance of their own going on behind the scenes. But the only clue that Holmes ever gave while filming Dawson's Creek, was that she had been involved with someone that she had fallen in love with. With names never being mentioned though, it left fans to read between the lines. And the conclusion that they all came to was that Holmes was talking about Jackson.
Holmes and Jackson even sparked rumors again of being in a relationship twenty years after the show ended, despite being in relationships with other people at the time. And it is because of this fact that fans truly believe that first love never dies. Katie Holmes said Joshua Jackson was her first love, but are they friendly today?
Did Katie Holmes Date Joshua Jackson?
Shortly after Dawson's Creek began filming, Holmes and Jackson began dating. And while their relationship was kept under the radar, it was when the Disturbing Behavior star began talking about dating other actors that it became clear at one time she and Jackson shared something special, even if Holmes was not willing to name names.
"I'm just going to say that I met somebody last year," Holmes explained when asked point-blank if Jackson was who she had been in a relationship with.
Holmes went on to say, "…I feel so fortunate because he's now one of my best friends. It's weird, it's almost like a Dawson-and-Joey type thing now. He's been in the business so long, and he's really helped me. I respect him as a friend and as a professional."
RELATED: Dawson's Creek Might Just Be Katie Holmes' Most Lucrative Project To Date
This comment, coupled with the fact that Holmes admitted that she had a thing for men with darker hair, all but pointed to the fact that The Affair star was whom she was speaking of.
Just like that, the romance between Holmes and Jackson that had been secret was not so secret any longer.
Katie Holmes Said Joshua Jackson Was Her First Love
When Holmes described her first love, most inferred that she was speaking about Jackson, even though his name was never mentioned. And because of this, Jackson will always hold a special place in Holmes' heart.
"I fell in love, I had my first love, and it was something so incredible and indescribable that I will treasure it always," Holmes told Rolling Stone in 1998.
And while Holmes has been in high-profile relationships since that time, none are spoken of as highly as her year-long romance with Jackson.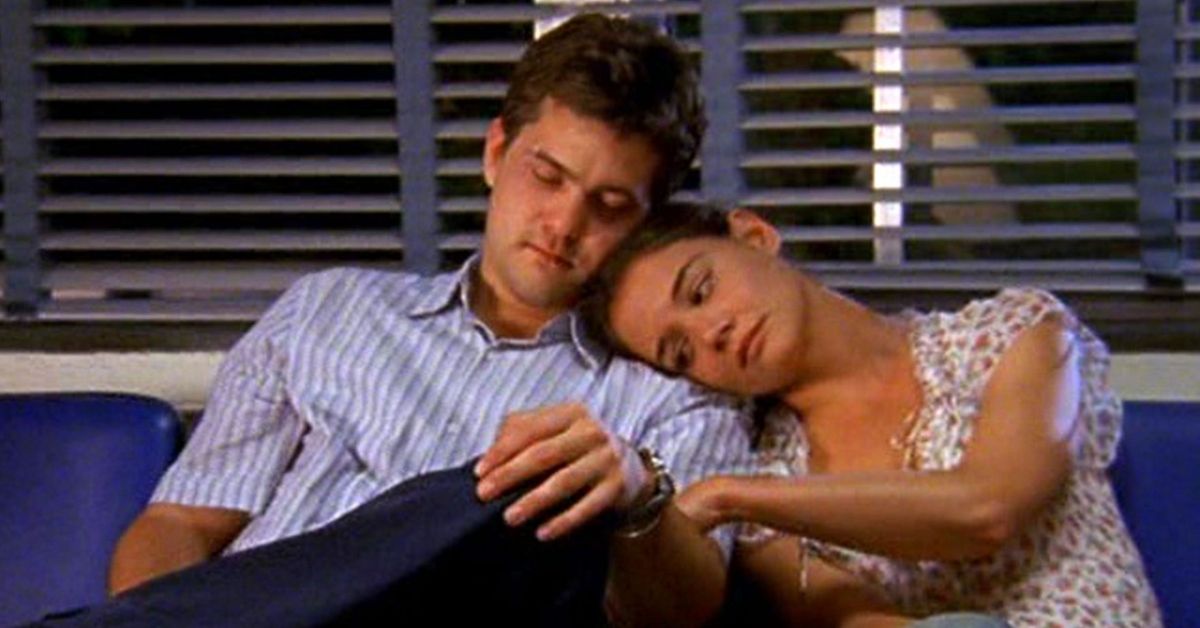 After Holmes and Jackson broke things off, in the years that followed, the Jack and Jill star began a relationship with Chris Klein. The two found their own kind of love with one another and got engaged. But, that relationship would not go the distance as interest in the actors as teen stars wavered, changing the way the two saw one another as well.
"We found comfort in one another," Klein explained. "We had a similar upbringing, and we were going through the same experience. As the teenage craze came to an end, we found that our relationship was changing as well."
The American Pie star went on to say, "From my side there was a lot of denial and fear about the future. It ended as amicably as these things can end."
Just two months after Klein and Holmes broke up, the Rare Objects star became one-half of the phenomenon known as TomKat. It was a romance that Holmes seemingly predicted when she was engaged to Klein.
While outward appearances showed Holmes and Tom Cruise as a couple happy and in love, over time, it was clear that there was more going on behind closed doors.
When Holmes came to the conclusion that "she no longer had the life she wanted, in terms of her career, her way of life, everything," she knew it was time to divorce Cruise and change her life completely. Once that decision was made, "she was done" and initiated divorce proceedings.
Reports state that Cruise was blindsided by the divorce filing. He "was a happy man and thought he had a happy life." And while things may have been good for the Top Gun: Maverick star, that was not the case for Holmes. Who, while has not spoken out negatively about the relationship with Cruise, has not had glowing things to say either.
RELATED: Matt Lauer Brought Up His Controversial Interview With Tom Cruise On The Today Show With Katie Holmes, But The Actress Had The Perfect Response To It
Perhaps the most private and complicated of all of Holmes' relationships was that with Jamie Foxx.
The two were together for six years but were rarely photographed together and did not speak of one another. In fact, every time the topic was brought up a denial or change of subject occurred. As such, when the two did break up, a source made it sound like the last six years were all about having fun with no intention of either settling down.
"They never had a typical relationship," the source explained. "They have always been incredibly independent and their lives didn't revolve around each other. They lived separately and in different cities and saw each other occasionally."
After Foxx came Emilio Vitolo and Jamie Wooten III, neither of which turned into long-term relationships. And because of this, it may just be that Jackson is Holmes' first and truest love of all.
Where Katie Holmes And Joshua Jackson Stand Today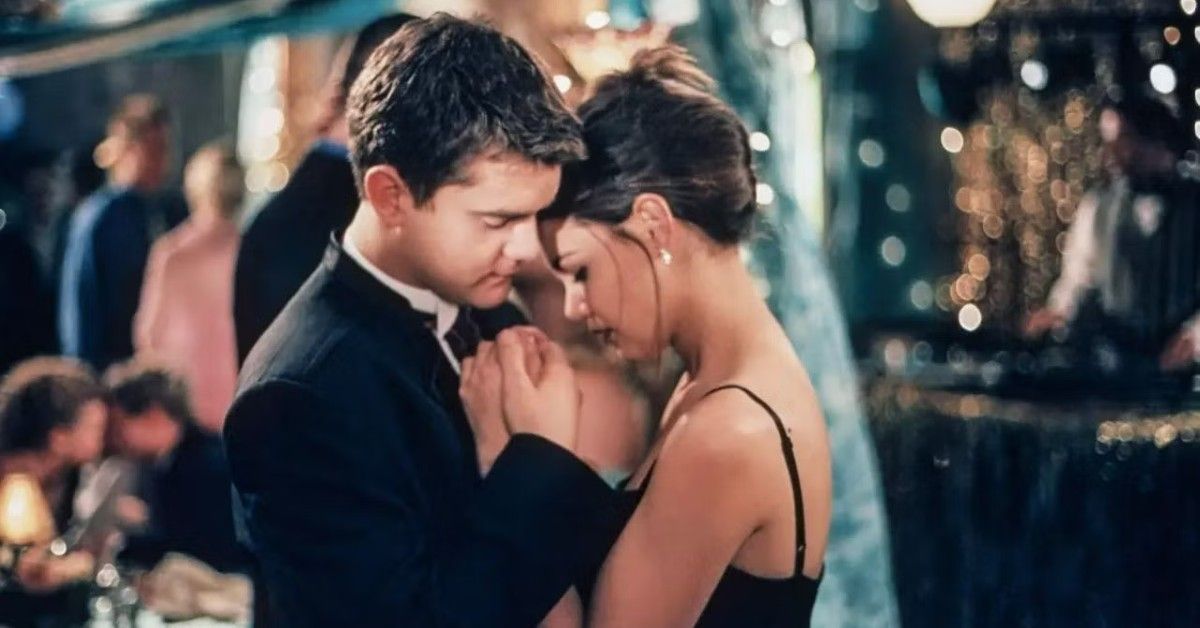 After Dawson's Creek ended, Holmes and Jackson lost touch. It was not until her divorce from Cruise was finalized in 2012 that Holmes reached out and the two reconnected.
"Yeah, actually like any friend, it was like, 'Oh, hi how are ya? What's going on?' 'I had a kid," Jackson explained of the reconnection. "It was very nice, actually."
Since that time, it is reported that the two have "stayed in touch ever since," and there is good reason, according to an insider. It all comes back to Dawson's Creek.
RELATED: 'Dawson's Creek': Why James Van Der Beek Loves That Joey Ended Up With Pacey
"So much has happened since they were on Dawson's Creek, and it goes without saying they're not the same people they were back then. But having that experience together really bonded them and there's no doubt they'll always be close."
While Holmes and Jackson never rekindled their romance, it appears it is true that first love never dies. And that when these two have one another in their lives, they are better off for it.
Share and Follow