When one thinks of outrageous rock stars, Ozzy Osbourne definitely comes to mind. The rock star married his wife Sharon and the two became parents. Their family dynamic was explored in an MTV reality show, putting their choice of words on full display.
RELATED – Why Sharon And Ozzy Osbourne Are Saying Goodbye To Hollywood
Kelly Osbourne is one of their children, and she found herself at the center of controversy when she misspoke during a live episode of The View.
What followed was public embarrassment on her part and an apology on social media.
In 2015, Donald Trump's presidential campaign was beginning to divide America and raise tensions.
This was part of the discussion on ABC's The View, where Kelly Osbourne was a guest co-host. In an attempt to defend the Latin community, Osbourne said:
"If you kick every Latino out of this country, then who is going to be cleaning your toilet, Donald Trump? You know what I mean?"
Related: Kelly Osbourne Shares Surpising News With Fans
"No, that's not… no," co-host Rosie Perez interrupted, saying, "There's more jobs than that in the country for Latinos, and Latinos are not the only people who clean toilets."
Backtracking, Osbourne said, "I didn't mean it like that, come on. I would never mean it like that. I'm not part of this argument."
"I think what you're trying to say is that Trump probably relies on the people he's insulting," co-host Michelle Collins said.
Perez actually apologized to Osbourne later in the show, saying, "I want to apologize to this young woman once again for being overly sensitive…Kelly Osbourne is on our side, and I was sensitive. My disdain should only go to Donald Trump, so I'm sorry, darling."
Osbourne apologized on Facebook after the public reacted to her statement. "I want to start by saying I ALWAYS take responsibility for my actions. In this particular case I will take responsibility for my poor choice of words but I will not apologize for being a racist as I am NOT," she wrote.
Adding, "It is my hope that this situation will open up a conversation about immigration and the Latin community as a whole."
Despite public backlash, The View co-hosts defended Osbourne at the start of the following episode. They claimed that while she may have misspoke, she isn't "a racist."
Whoopi Goldberg said that Osbourne's comment was the result of what can happen on live television.
Related: Kelly Osbourne Is Having A Baby With This Member Of Slipknot
"The point she was actually trying to make was that Donald Trump's stance on immigration will only end up hurting the people that Donald Trump is counting on. I think that's what she was trying to say," she said.
"One of the things that happens on live TV is you try to get your point in and you try to hit it and you sometimes step in dog doo. It does not make you a racist. … Sometimes your head works faster than your mouth. It happens."
Goldberg added, "She made a boo-boo. I know folks [are] outraged, but if you've ever met a real racist, it's a whole other world, honey."
Co-host Raven-Symoné also spoke up, saying that she is "best friends" with Osbourne, who she said "feels awful right now."
"I don't think she'd be a racist if she was friends with me," she said.
Collins defended Osbourne as well, pointing out that she was aware she misspoke right away.
"The second it came out of her mouth you could tell she was like what did I just say," Collins said.
Kelly's Drama Resurfaces After Mom's Controversy On 'The Talk'
The backlash Osbourne faced resurfaced in the public's memory after her mother Sharon got into a heated exchange with The Talk co-host Sheryl Underwood. Sharon was a regular co-host of the daytime series and was questioned about her recent defense of Piers Morgan.
Morgan had come under fire for comments he made about Meghan Markle and her interview with Oprah Winfrey. During her interview, Markle said that Prince Harry told her of a conversation with a family member about their concerns over their still-unborn son's skin color.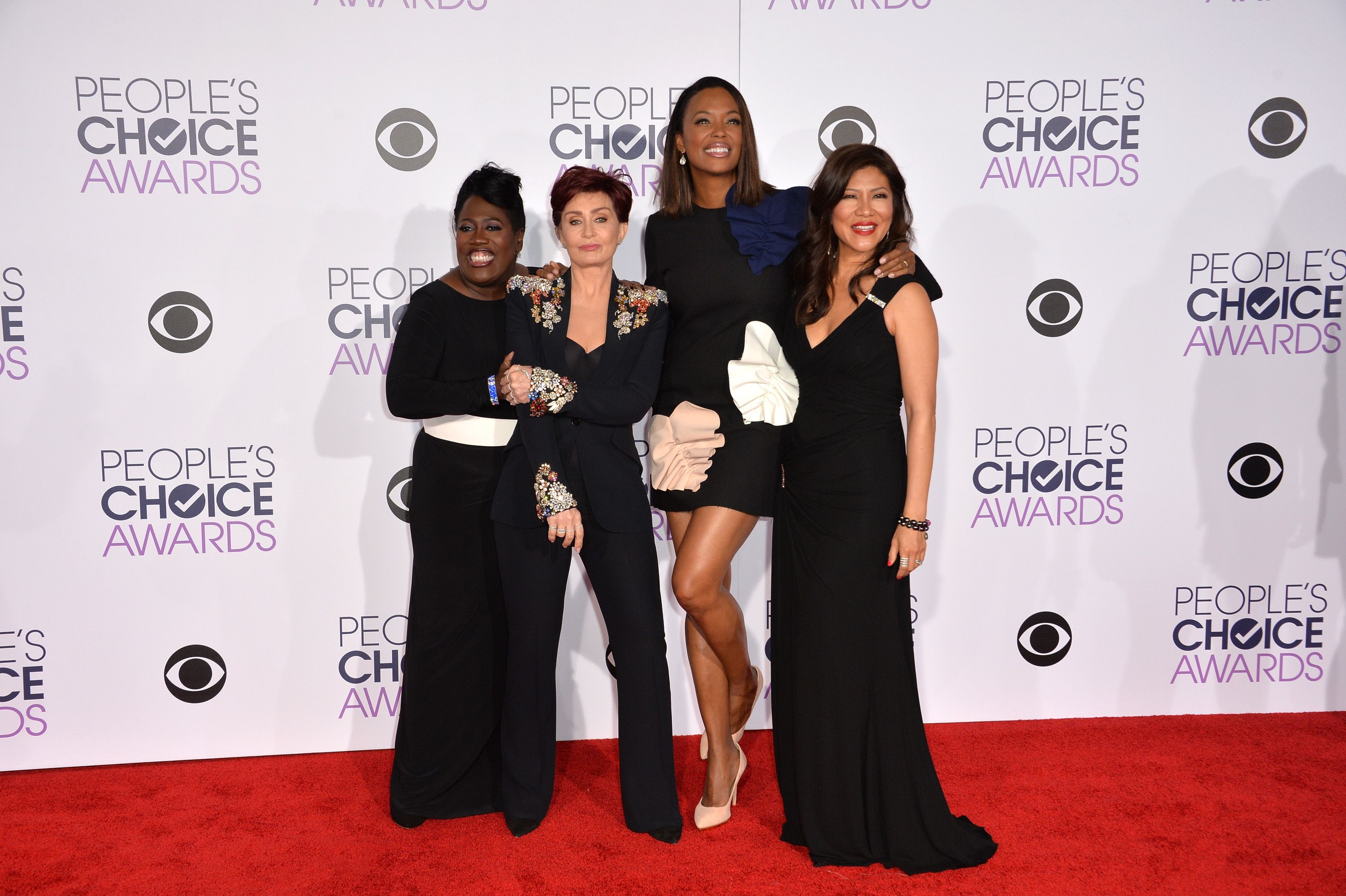 Morgan was very critical of Markle, leading many to call him a racist.
Sharon was very defensive when speaking to Underwood and this caused CBS to put the show on hiatus.
Related: Was Sharon Osbourne The Real Reason Marie Osmond Left 'The Talk'?
"The events of the March 10 broadcast were upsetting to everyone involved, including the audience watching at home," the network said in a statement. "As part of our review, we concluded that Sharon's behavior toward her co-hosts during the March 10 episode did not align with our values for a respectful workplace. We also did not find any evidence that CBS executives orchestrated the discussion or blindsided any of the hosts."
CBS ended up parting ways with Sharon, who openly criticized the network. She later released a four-part Fox Nation series Sharon Osbourne: To Hell and Back. Sharon claimed "cancel culture" allowed the public to "destroy my life because of the way I feel."