Kiefer Sutherland was the star of 24, and he maintained a busy schedule once the show wrapped up. The series 24 was a major success, but as we'll reveal in the following, working alongside Kiefer Sutherland wasn't always pleasant. We're going to take a closer look at what his co-stars had to say, including Freddie Prinze Jr. who had a miserable time alongside the actor.
As for Elisha Cuthbert, the actress had quite the experience on 24, getting hospitalized for a stunt gone wrong with a mountain lion. Fans wonder what her experience was like, and if she had a positive experience with her TV dad, Kiefer Sutherland.
Finally, we'll take a look at Sutherland's thoughts on 24 and if he's open to a reboot at some point down the road. Turns out, he is, but it might have to happen with a completely different cast.
Freddie Prinze Jr. Completely Bashed Kiefer Sutherland And The Experience He Had On 24
The drama lasted nine seasons, airing over 192 episodes. Ultimately, it was deemed that budget costs were way too high for the show to continue, that factored in with a decline in the ratings department. Nonetheless, the show enjoyed a great run on television, but some actors had a different experience on the series.
In fact, Freddie Prinze Jr. revealed that his time on 24 was so bad, that it caused him to leave Hollywood.
"I did 24, it was terrible," Prinze said. "I hated every moment of it. Kiefer was the most unprofessional dude in the world. That's not me talking trash, I'd say it to his face, I think everyone that's worked with him has said that."
"I just wanted to quit the business after that. So, I just sort of stopped."
RELATED – Why Donald Sutherland Refused To Star Alongside His Son Kiefer In '24'
Prinze Jr. wasn't exaggerating as his career did very much slow down, so much so that the actor left Hollywood and became a writer for WWE. Interestingly enough in his statement, the actor stated that 'everyone' who worked with Kiefer had a miserable experience. Did that hold true for his TV daughter?
Elisha Cuthbert Had Praise For Kiefer Sutherland, But Did Admit Her 24 Co-Star Had A Serious Side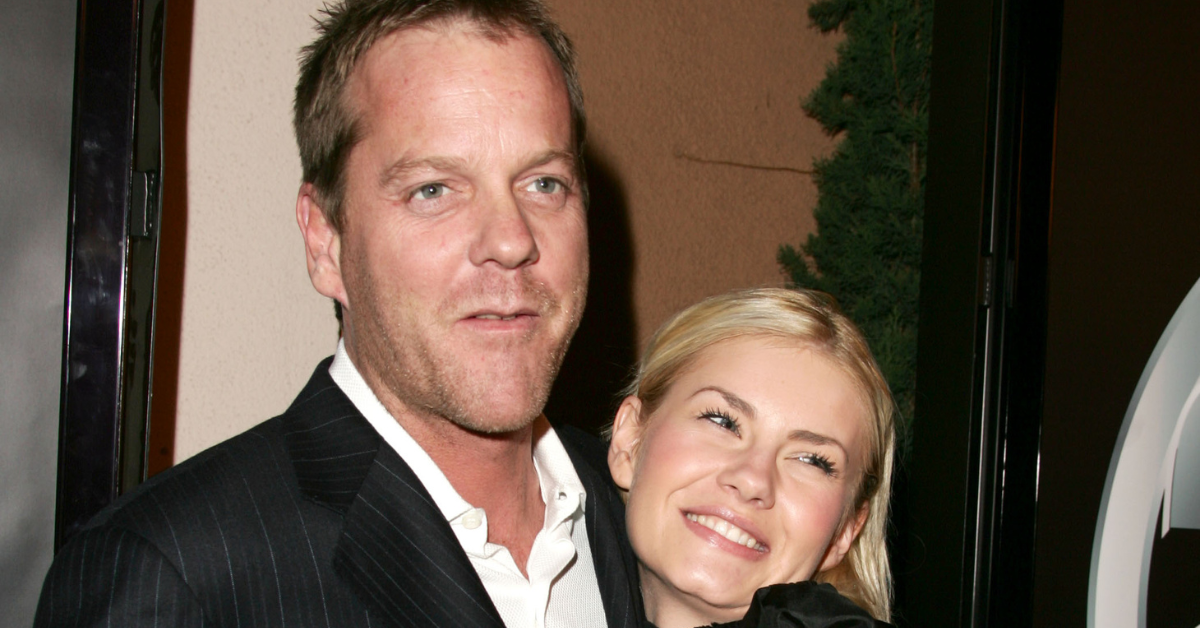 Speaking alongside TV Guide, Cuthbert revealed that her relationship with Sutherland had evolved over time. At first, Cuthbert was intimidated by his presence. However, it would ultimately change, and Cuthbert was eager to learn from her co-star.
"At first you're kind of afraid, because he's a big star. But he is just so nice, really down-to-earth," she says. "[He's] really normal and I'm always learning from him."
However, in a separate interview with Digital Spy, Cuthbert revealed that her co-star had a very mysterious and serious side. Things were serious on-set and there were things Cuthbert didn't dare to mention.
"I've known him since I was 18. Sometimes he's sort of 'No funny business', but I kind of appreciate that."
"I still consider him pretty rock 'n' roll. He has his moments when he's not working. He's very mysterious. It raises a lot of questions that you don't dare ask," Cuthbert revealed.
RELATED – Is Elisha Cuthbert Close To Her Former 'The Ranch' Co-Star, Danny Masterson?
Despite her experience with the actor, Cuthbert revealed she was curious to know more about the actor during his interview with Rolling Stone.
"Believe me, when Kiefer was on the cover of Rolling Stone, I was as curious as anyone to read the interview inside."
Feelings of his castmates aside, Sutherland had positive memories of his experience and in fact, he is very open to a reboot, but with a different cast.
Kiefer Sutherland Speaks Positively About His Time On 24 And Is Open To A Reboot With A Different Cast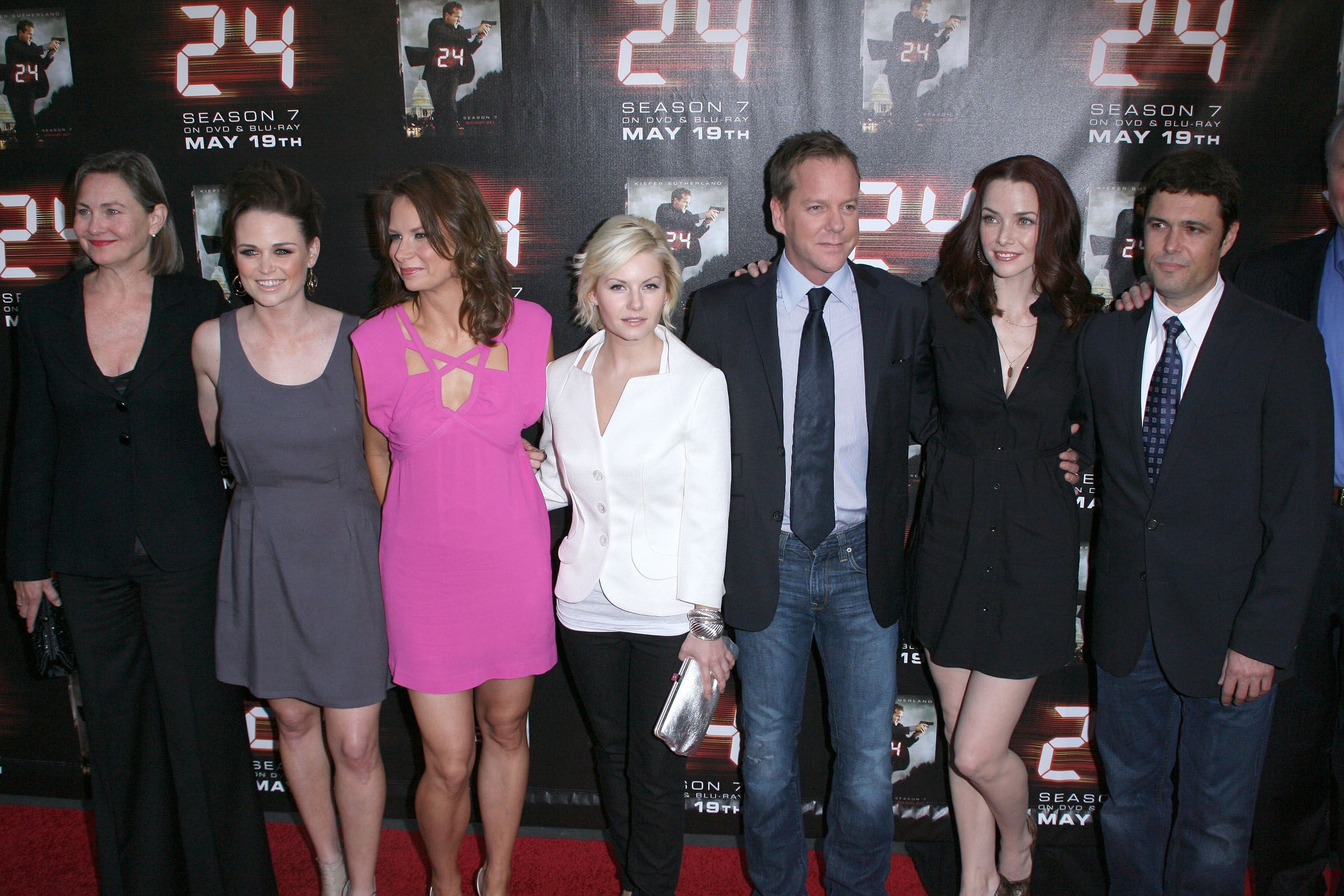 It shouldn't come as a surprise, but Sutherland had positive memories of his time on 24, calling the highlight of his career.
"I mean, it was the best time of my life. I was in my early 30s, so I was physically capable. I was not in my 20s, so I was a little smarter — not a whole lot, but a little smarter. And I got to do it for 10 years, which is, I guarantee you, the most stable opportunity that an actor will ever be given."
RELATED – The Story Behind Julia Roberts, Kiefer Sutherland And Jason Patric's Love Triangle
Kiefer would also make mention that there are talks going on between himself and the showrunner pertaining to a possible return. However, the actor would want to do so with an entirely different cast.
"Howard and I talk all the time and invariably it comes up. The idea of him being brought back — I'm just spitballing — I think that's an interesting idea. You introduce a new cast of people in their effort to get him out, and it lives on from that point. There's a lot of ways to go about it."
We wonder what his former co-stars feel about the possibility of a reboot…