Share and Follow
Highlights
Kim Kardashian keeps physical mementos of her past relationships in an "ex box" instead of just having photos on her phone or social media.
She has been married three times, including to Damon Thomas, Kris Humphries (notably, their marriage lasted only 72 days), and Kanye West (divorced in 2022).
Kim's ex box includes items from her high school boyfriend, TJ Jackson, along with photos and sentimental items from her other famous relationships. Khloé was not impressed with the concept and suggested burning the items.
Kim Kardashian has been known to have a number of different relationships over the years, and most of these have been well documented, either in the press or on one of many of her reality TV shows. However, all of these relationships have resulted in a break-up of some sort, with some being amicable enough (Pete Davidson) and others being bad (Kanye West).
One aspect of these break-ups that makes Kim stand out from everyone else going through a breakup is that she likes to keep a little memento of the relationship, even if it ended terribly. While many might still have photos of their ex on their phone or social media, Kim prefers to have a more physical reminder of the person.
Who Has Kim Kardashian Dated?
Having carved a name for herself in the public eye and having pretty much every aspect of her and her family's lives documented for TV shows, there isn't much that isn't known about the Kardashians. One part of their lives that is often talked about is their relationships.
Just like anyone else, the family has had their fair share of heartbreak, with much of this being reported on by the press. However, it can sometimes be challenging to keep up with who exactly Kim has dated and what happened to each relationship when it broke down.
Kim has been married three times. The first marriage was to Damon Thomas, which happened when she wasn't as well known. There was then her marriage to Kris Humphries, with a special episode of the wedding being filmed for Keeping Up With The Kardashians and it also being famous for having only lasted 72 days.
The final marriage was to her most recent husband, Kanye West. With Kanye, Kim had four children and after seemingly having had quite the love story, the pair ended up officially getting divorced in 2022.
Related: Kourtney Kardashian Slams Sister Kim For Creating An "Anti-Kourtney" Group Chat With Her Friends
Aside from her marriages, she has also had a few other relationships. Her most recent relationship was with Pete Davidson, which occurred during the midst of her divorce from Kanye.
She has also been in relationships with Nick Cannon, Ray J, Nick Lachey, Reggie Bush, Miles Austin, Shengo Deane, TJ Jackson, and Gabriel Aubrey.
Kim Keeps An Ex Box To Remember Her Exes
While most people might want to be able to completely forget about their ex and get rid of everything that reminds them of them and delete every photo, Kim takes an entirely different approach to this when it comes to the ending of a relationship.
Kim's approach is to keep a memory box that is specifically all to do with her previous relationships. This was all discussed during an episode of Keeping Up With The Kardashians, where it was revealed that both Kim and Kourtney like to keep an ex box.
Read Related Also: Saints Quarterback Derek Carr and Heather Neel's Relationship Timeline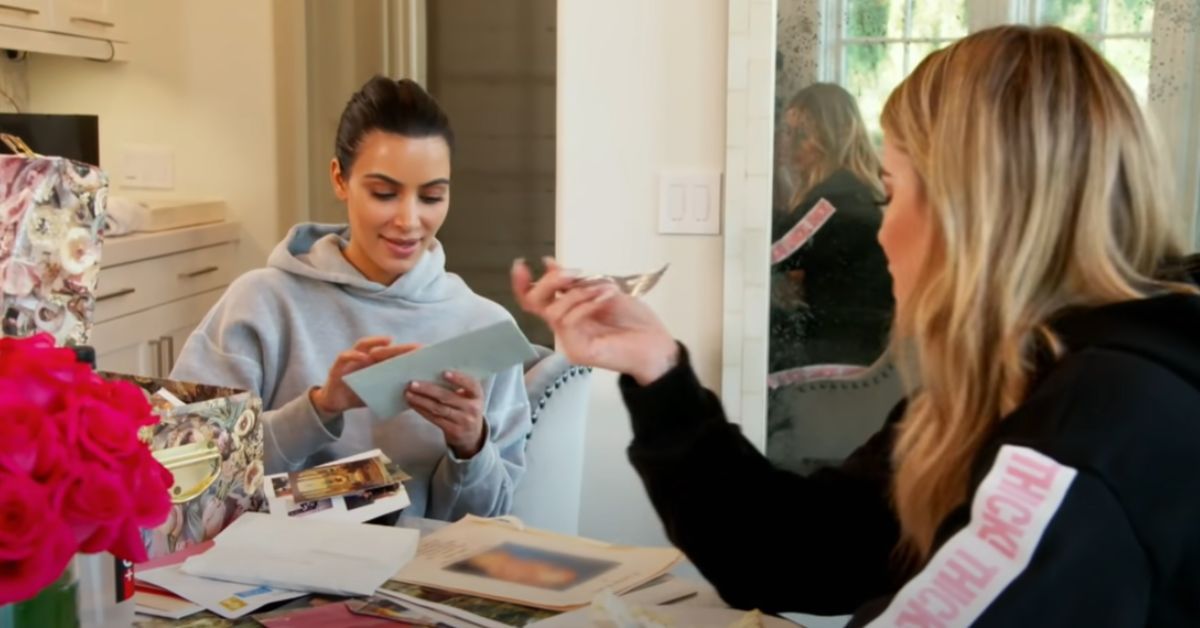 The Kardashians are known for keeping their exes quite close to them, with Khloé still remaining quite close to Tristan Thompson for a while after they broke up until the most recent cheating allegations came to light and Kim was even said to have been trying to maintain a friendship with Kanye after their divorce.
This all happened when Khloé was getting divorced from Lamar Odom, with Khloé saying that she wanted to shred every photo she had of him. However, Kourtney and Kim suggested that she needed to keep the pictures as something to look back on the relationship, then going on to reveal that they each have an ex box.
What Does Kim Kardashian Keep In Her Ex Box?
With the revelation that she and her sister keep an ex box, this might lead to many fans wondering what exactly Kim keeps in hers. Luckily for fans, both Kim and Kourtney ended up revealing to Khloé the contents of these boxes.
Related: Fans Think Kim Kardashian Is Trying To Be Like Kanye's Wife Bianca Censori With New Buzzcut
The general context of an ex box is to keep any photos, gifts, or anything else that an ex may have given them so that they can still have them to look back on when they feel like it to remember those times, while also keeping the contents and the box out of sight, so they don't have the constant reminder of their past relationships.
Kourtney began looking through her ex box first, showing Kim and Khloé pictures of her and Scott, as well as a letter that an old boyfriend had written to her that was begging her to take him back.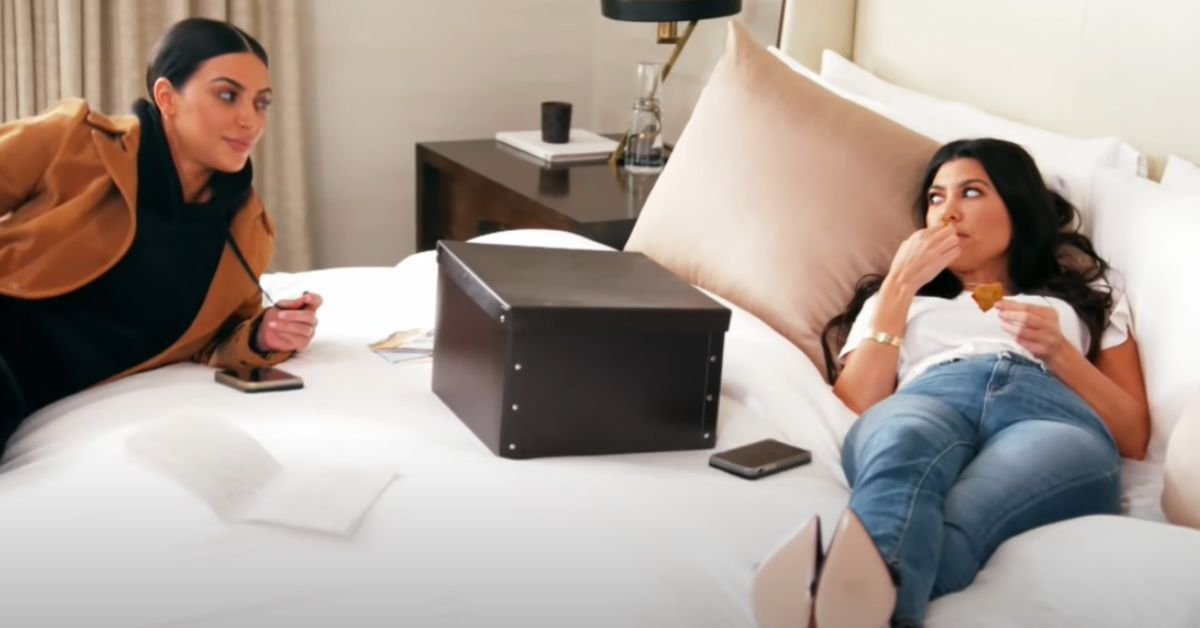 Kim's ex box more or less had similar items in it. However, one thing that was most noticeable was that, despite her array of famous boyfriends, the one that seemed to take over her box the most was her high school boyfriend, TJ Jackson.
This included photos of them together at a school event, items from when they visited the Neverland Ranch that belonged to his uncle Michael Jackson, and even an empty box of chicken nuggets that she had during their first-ever date.
Related: Fans Demand Kim Kardashian Be Canceled As She Supports Balenciaga A Year After Its Child Abuse Scandal
Both Kim and Kourtney clearly want to look back on these times, regardless of whether they were happy or not, but Khloé seemed less than impressed with the idea. In fact, once the girls had shown her their items, Khloé's only response was that most of those could be burned, so clearly an ex box isn't for everyone.
Share and Follow