Share and Follow
When Nirvana broke into the musical scene, no one sounded like them and grunge was just starting to find its footing with its small but loud start in the Seattle area. But the band was almost formed with completely different members than whom most know and love today. Krist Novoselic joined the project, and it was supposed to originally be a Creedence Clearwater Revival cover band under the name The Sellouts. They cycled through many drummers, like Aaron Burckhard and Chad Channing, before eventually meeting Dave Grohl and forming the trio that became Nirvana.
Through the ups and downs they faced thanks to Kurt Cobain's addiction, and the erratic behavior that came along with it, Nirvana built an incredible legacy that no doubt helped set up Krist Novoselic and Dave Grohl for future success, which both have accomplished with their own, separate projects.
Dave Grohl Formed Foo Fighters Soon After Nirvana Ended
Dave Grohl initially started Foo Fighters as a one-man project after Kurt Cobain's death. Grohl then brought in bassist Nate Mendel and drummer William Goldsmith, both of which had worked together in a band called Sunny Day Real Estate.
Related: Dave Grohl Completely Broke Down Mid-Concert Playing A Tribute To Late Foo Fighters Member Taylor Hawkins
He also recruited Nirvana's touring guitarist Pat Smear to join the group, since he was the only official member of the group in its self-titled debut album from 1995. Drummer William Goldsmith dropped out of the project while they were recording The Colour and the Shape.
Pat Smear eventually left as well, resulting in Taylor Hawkins taking his place on the drums and Chris Shiflett ultimately settling into the guitarist role. Foo Fighters just continued to rise in popularity from there, releasing hits like the incredibly popular Everlong, Best of You, and Learn To Fly.
Foo Fighters trajectory has been a spectacle and the number of awards they have won proves that, including several Grammy's, Kerrang! Awards, and NME Awards. But where was Krist Novoselic in this success? Grohl and his bandmates ultimately decided not to work with him to avoid making anyone feel uncomfortable.
Novoselic Opted To Work With A Venezuelan Punk Singer
Krist Novoselic may not have gone on to join the Foo Fighters, but he did contribute to several other projects, the first of which was a two-piece band called Sweet 75. Sweet 75 was formed in 1994 by Novoselic and Venezuelan musician Yva Las Vegass.
Related: Dave Grohl Will Put Anyone On The Spot For Having To Sign An Autograph
The Venezuelan singer got her start in music at a young age, learning to play the cuatro, a Venezuelan instrument. She took her powerful voice and talents to Seattle when she was just 18 years old and worked her way through the local music scene, playing anything from Salsa to folk and punk rock, which she connects very deeply to.
She met Novoselic when his wife threw him a surprise birthday party and hired Yva Las Vegass as entertainment for his birthday. Sweet 75 was considered an American alternative rock band and only released one self-titled album in 1997 under Geffen Records.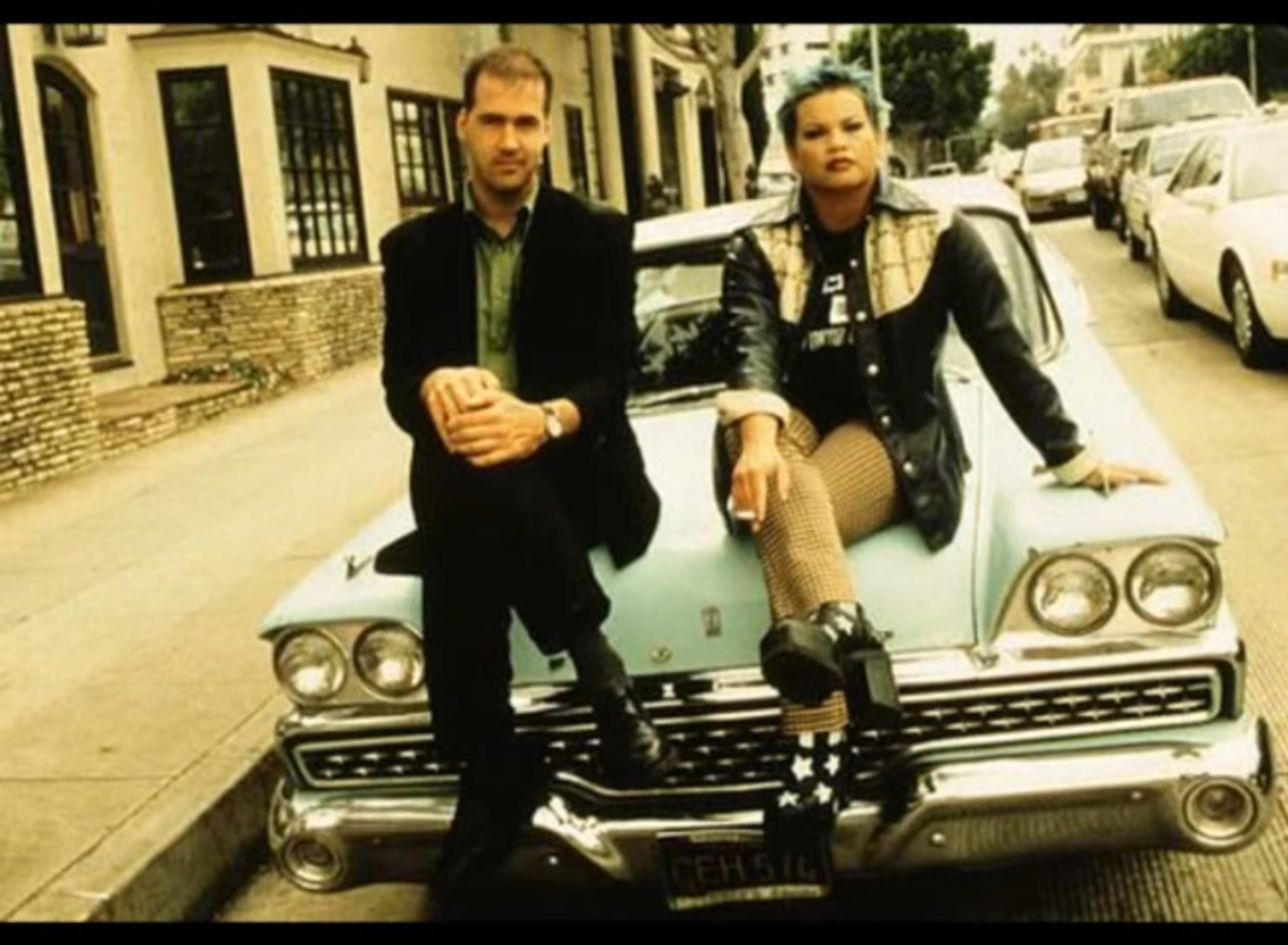 They were meant to work on a second album, but ultimately split up for good in 2000 due to "creative differences." Yva Las Vegass eventually found herself in New York City where she continues to be a part of the local punk scene and still releases music via her Soundcloud, while Novoselic moved on to other musical endeavors.
He Has Collaborated With Foo Fighters And Worked On Other Projects
After Sweet 75 dissolved, Krist Novoselic continued to work on various other projects including With Eyes Adrift, joining the already established Flipper, and forming supergroup 3rd Secret with the likes of Pearl Jam drummer Matt Cameron, Soundgarden guitarist Kim Thayil, and guitarist Jon "Bubba" Dupree of Void.
The band also features vocalists Jillian Raye and Jennifer Johnson. Novoselic still occasionally works with Flipper as well and has even had a hand in directing some indie films. While he may not have joined Foo Fighters directly, Krist Novoselic did eventually work together on some projects with the band.
Related: A Look Inside Dave Grohl And Taylor Hawkins' Beautiful Friendship
Novoselic joined Foo Fighters on stage to play bass in 1997 for an encore performance during the Bumbershoot festival. Both Novoselic and Pat Smear reunited with Grohl for their encore performance at a secret show they placed in 2010 to play Nirvanas' Marigold.
Krist Novoselic also recorded bass for their song I Should Have Known, joined Foo Fighters on stage again in 2017 and once again the next year with Pat Smear on guitar and Joan Jett on vocals to perform some Nirvana songs.
Dave Grohl and Krist Novoselic also had to duke it out with Kurt Cobain's widowed wife Courtney Love regarding the addition of You Know You're Right to the Nirvana Box Set, while also dealing with legal suits from Love to try and dissolve Nirvana LLC.
Novoselic may not have been a part of Foo Fighters, but he and Grohl have appeared to maintain their friendship years after Nirvana had to split, and it seems that Novoselic is continuing to make music in his own lane.
Share and Follow