When Leah Remini was speaking with Bella and Connor Cruise, she was surprised by the comments they made about their mother. It seems her children don't have the best relationship with their mom.
Apparently Nicole Kidman was declared an "SP", or "Suppressive Person" by the church. Like other church members, Bella and Connor, who are still involved in the church, are apparently told not to speak to "SPs." Leah Remini grew up in the Church of Scientology.
Making headlines when she left the church in 2013, she seemed to find comfort in Nicole Kidman, even though the two had never met.
Ever since Leah Remini spoke out against the Church of Scientology, she has been declared an "SP." This means she left behind everyone she grew up with, and everything she knew growing up. However, Leah Remini was shocked by the comments Nicole Kidman's children made when she asked them about their mother, Nicole Kidman.
Nicole Kidman Seemed To Help Leah Remini After She Left The Church Of Scientology
Leaving Scientology in 2013, Leah Remini left everything familiar. She found comfort in someone she'd never met: Nicole Kidman.
According to US Weekly, in her memoir, Troublemaker: Surviving Hollywood and Scientology, Remini describes Kidman as "her guardian angel."
She also revealed in her book, "During this confusing early period, I sometimes felt adrift. But I had one figure O kept front and center in my mind to keep from going crazy: Nicole Kidman. That's right, Tom Cruise's ex was my guardian angel. Although I never met her or attempted to meet her, I thought about her a lot."
Related: Leah Remini And Kirstie Alley Were Once Friends, But Were On Bad Terms When Kirstie Passed
Apparently, during Remini's darkest moments, she would think about the Nine Perfect Strangers star, who'd also been declared an "SP" by the church.
Thinking about Kidman still moving forward with her life helped Remini feel she would make it through her dark times.
"While I stared at the dark ceiling at night, unable to sleep, I would say to myself, 'Remember Nicole Kidman. She was declared an SP and left the church, and she's doing okay. Her career is still going, and she has a husband and a family…Just remember Nicole Kidman. She left and she's okay.'"
It seems she felt a connection to The Hours actress, who had also been declared a suppressed person by the church.
What Did Bella And Connor Say About Their Mom, Nicole Kidman?
According to ET Online, Remini made some surprising claims in her book about comments made by Nicole Kidman and Tom Cruise's children, Bella and Connor.
Related: Leah Remini Says Tom Cruise Stunt Was A 'Scientology Stunt' As Fans Raise Suspicions
The King of Queens Star wondered about their relationship with their mom, Nicole Kidman, at the time and had wanted to ask Bella and Connor about it. She asked them when she had a chance.
"I had always wondered why they didn't have a relationship with their mom, but I could never ask them, because there was always someone else around. Driving to the airport alone with them, I had my chance."
Leah Remini says she shared a car ride with Cruise and Kidman's children, Bella and Connor, after Tom Cruise and Katie Holmes' wedding. During the ride Remini asked the kids about their mom.
Asking, "How's your mom? Do you see her a lot?" According to Remini, Bella replied, "Not if I can help it." She also called her mom an "SP." Remini claims Connor "just looked out the window. There was something human about his silence and the sadness I felt in it."
After Kidman and Cruise's divorce, Connor and Bella chose to stick with their dad and continued to embrace Scientology.
Related: The One Conversation Leah Remini Refused To Have With 'King Of Queens' Co-Star Kevin James
What Has Nicole Kidman Said About Her Children?
Despite what her children have said, or might say about Nicole, she still appears to respond with unconditional love. The Cold Mountain star rarely speaks about her children publicly, preferring to keep family relationships private.
Opening up to Austalia Who, she described protecting her children's privacy. "I'm very private about all that. I have to protect all those relationships. I know 150 percent that I would give up my life for my children because it's what my purpose is."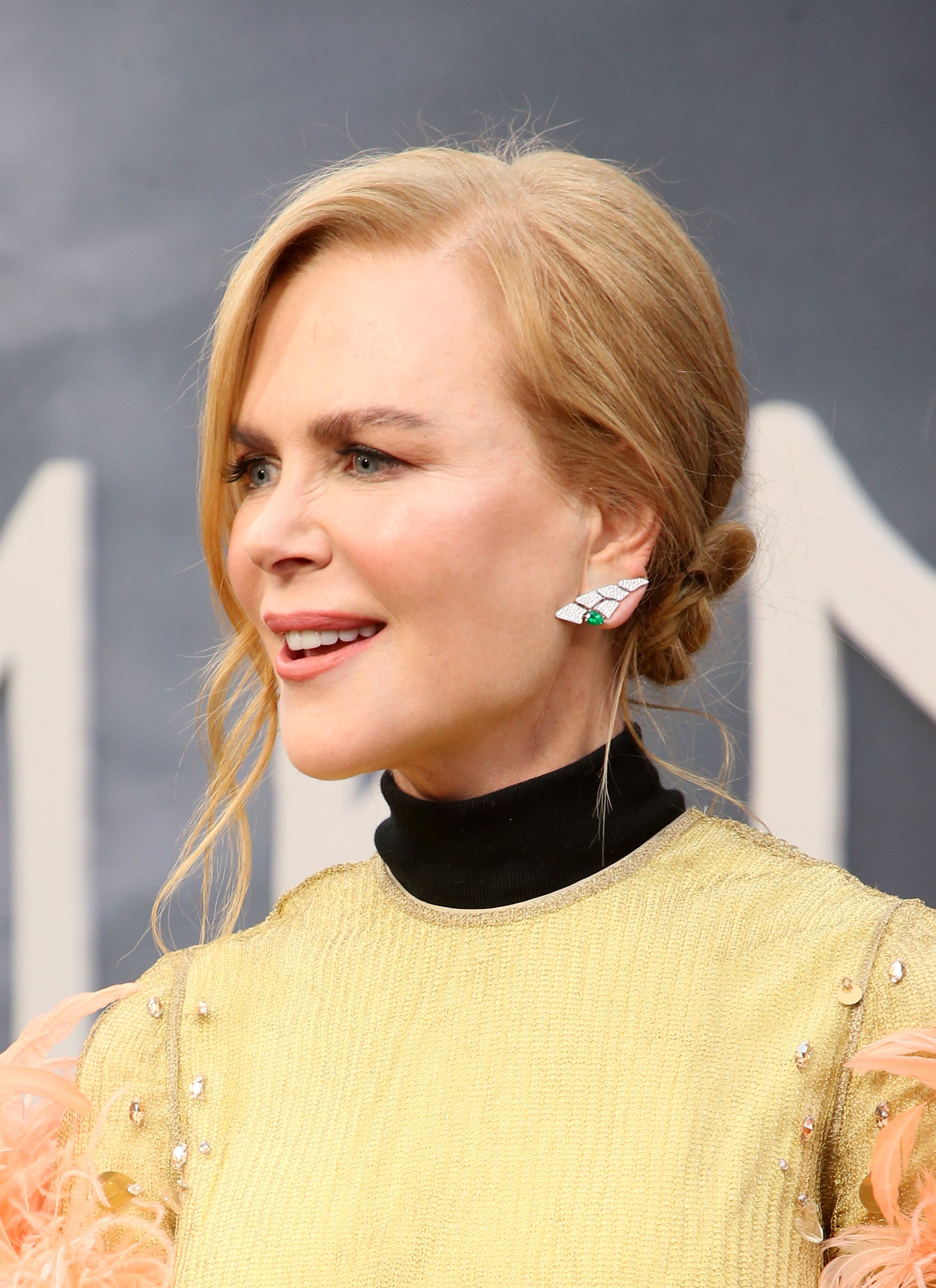 Kidman also discussed her children's decisions. Stating they were old enough to make up their own minds, her job is to love them despite choices they have made.
She remarked, "They are adults. They are able to make their own decisions. They have made the choices to be Scientologists and as a mother, it's my job to love them."Kidman continued, stating no matter what, a parent should offer love to their children. "And I am an example of that tolerance and that's what I believe – that no matter what your child does, the child has love and the child has to know there is available love and I'm open here."