Share and Follow
Highlights
Key takeaways:
Mariah Carey's hit song "All I Want for Christmas Is You" was written in just 15 minutes and quickly became a holiday jingle, peaking at no. 6 on the Billboard Hot Adult Contemporary chart.
The song contributes significantly to Carey's net worth, earning her about $2.5 million per year and exceeding 1 billion streams on Spotify.
Carey is currently facing a lawsuit over alleged copyright infringement of the song, with claims that it closely resembles a track released by songwriter Andy Stone in 1989.
Mariah Carey's season is here! But did you know that All I Want for Christmas Is You wasn't released as a single as the self-proclaimed diva's label wasn't impressed by it? They couldn't be more wrong as the song quickly became the jingle of the season. It even peaked at no. 6 on the Billboard Hot Adult Contemporary in January 1995.
The Christmas anthem is also Carey's most-played track on Spotify. Now that it's on repeat everywhere these days, it's time we took a closer look at the 15-minute writing process behind it, how it contributes to the singer's $340 million net worth, and the lawsuit that's questioning its originality.
RELATED: Mariah Carey Had This Epic Response To Madonna Dissing Her
How Mariah Carey Wrote 'All I Want For Christmas Is You' In 15 Minutes
Walter Afanasieff, alongside Carey herself, wrote All I Want for Christmas Is You in only 15 minutes. In 2014, the former told Billboard it was "a cosmic occurrence that happens once every five billion years." He said they felt "lucky, because it was the last major song to enter that Christmas canon. Then the door slammed shut. [Although] I'm sure there's going to be another one; there has to be."
When asked if he knew it would be a success, he said they composed the song thinking it was "no big deal." He added that "20 years ago, Christmas music and Christmas albums by artists weren't the big deal that they are today. Back then, you didn't have a lot of artists with Christmas albums; It wasn't a known science at all back then, and there was nobody who did new, big Christmas songs."
As for Carey, she love Christmas so much that writing the hit felt like personal. "I'm a very festive person and I love the holidays. I've sung Christmas songs since I was a little girl," she said in Mariah Carey: Her Story by Chris Nickson. "I used to go Christmas caroling. … When it came to the album, we had to have a nice balance between standard Christian hymns and fun songs."
She was also inspired by her husband back then, Tommy Mottola. "It was definitely a priority for me to write at least a few new songs, but for the most part, people really want to hear the standards at Christmastime, no matter how good a new song is," she continued.
Mariah Carey said she felt "locked away" in her first marriage (1993-1998) to Tommy Mottola.
RELATED: Was Mariah Carey Dumped By James Packer After Her Spending Sprees?
How Much Does Mariah Carey Earn From "All I Want For Christmas Is You"?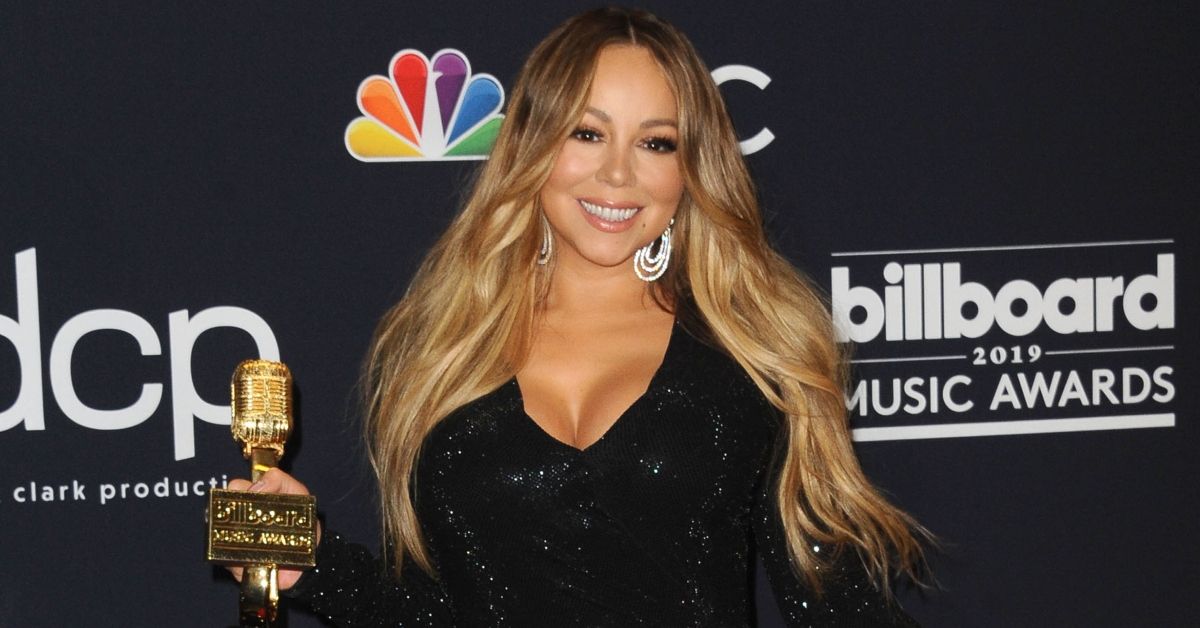 In 2021, Forbes reported that Carey makes about $2.5 million a year from All I Want. By 2016, 22 years since the song's release, she had made a total of $60 million per the outlet. That includes royalties from streaming services, which exceeded 1 billion in 2021, citing a 5 million-per-day rate.
The Christmas song was also made to last generations. "I didn't want it to feel specific to any era, so we didn't use sounds that were happening at that time," the five-time Grammy winner told W. "That way, it would feel classic and timeless. But I could never have imagined that it would become such a major part of my life."
But that never stopped Carey from "outdoing" her own feat, like in 2011 when she remixed it featuring Justin Bieber. "Mariah's tried to outdo herself by re-recording it with a new intro, and then she tried it again with the [2011 duet] version with Justin Bieber," Afanasieff said of the collaboration.
However, he admitted that there's no need for a new version. "You can't reinvent the wheel when you've got something that, by the world's standards, is already perfect," Afanasieff continued. "I'm not saying that to pat myself on the back, but it's what everyone says: 'We don't want a new version; we don't want an updated version, we just want that!'"
Here are some of the amazing milestones of All I Want for Christmas Is You:
1st week January 1995

No. 6 on the Billboard Hot Adult Contemporary; No. 12 on the Hot 100 Airplay chart

December 1995 & 1996

The song placed in the same charts above

January 2000

No. 83 at Billboard Hot 100 after being ineligible prior to 1998 because of its not being a single

December 2005

Read Related Also: The Story Behind Joe Burrow's Nickname, Joe Shiesty

Topped Billboard Hot Digital Songs

Every December 2005-2008

Topped Billboard Hot 100 Re-currents

January 2013

Re-entered Billboard Hot100 and peaked at no. 21

December 2017

No.9 on the Billboard Hot 100; her 28th top 10 song in the country, her first since 2009's Obsessed

January 2019

No. 3 on the Billboard Hot 100

2020

The decade's first no. 1 on the Hot 100

2022

No. 1 on the Hot 100
RELATED: How The Beatles Saved Mariah Carey From Losing Millions
Mariah Carey Is Being Sued Over "All I Want For Christmas Is You" Copyright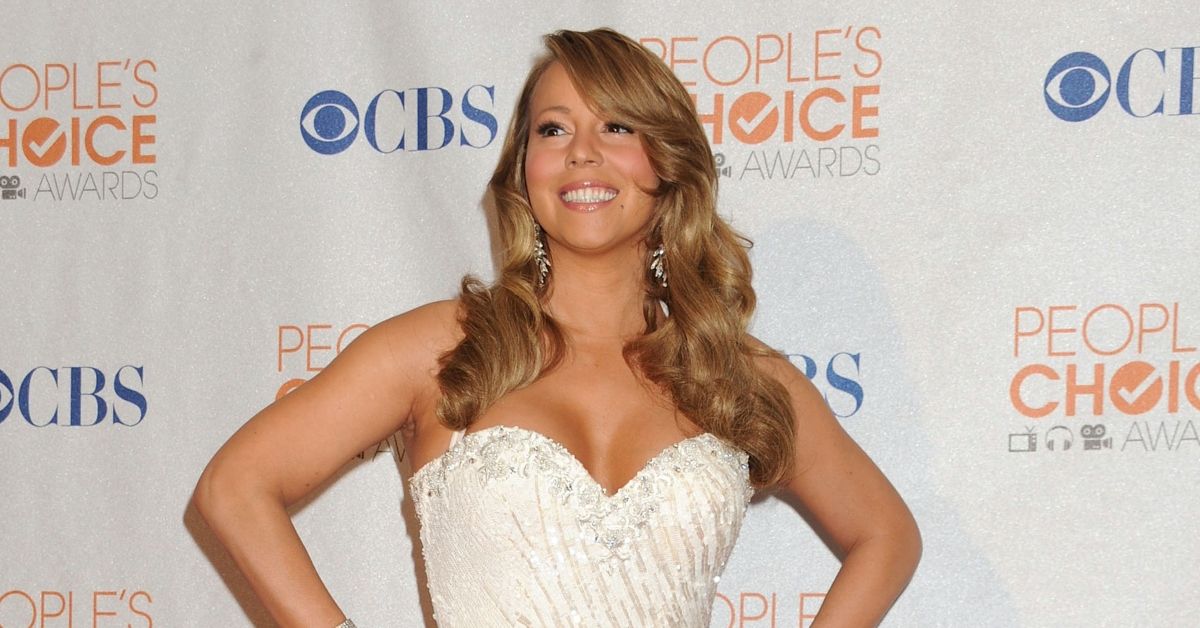 Carey has been sued over alleged copyright infringement of All I Want. It's the second time the Hero hitmaker faced a lawsuit over the famous Christmas carol from songwriter Andy Stone – who released a similar track under the name Vince Vance in 1989 with his group Vince Vance & the Valiants. It became famous in 1994, the same year Carey's was released.
Stone stated in his filing: "The phrase 'all I want for Christmas is you' may seem like a common parlance today, in 1988 it was, in context, distinctive […] Moreover, the combination of the specific chord progression in the melody paired with the verbatim hook was a greater than 50% clone of [Stone's] original work, in both lyric choice and chord expressions."
In 2021, Carey said that when she "first wrote that song I was very, very early on in my career and I was still thinking about childhood stuff when I did wish for snow every year … I started writing that on a little DX7 or Casio keyboard that was in this little room in the house that I lived in at the time in upstate New York lifetimes ago."
"Just writing down everything that I thought about. All the things that reminded me of Christmas that made me feel festive that I wanted other people to feel," she continued. Afanasieff debunked her account in 2022, saying: "To claim that she wrote a very complicated chord-structured song with her finger on a Casio keyboard when she was a little girl, it's kind of a tall tale."
Stone also said in his lawsuit that "Carey has, without licensing, palmed off these works with her incredulous origin story, as if those works were her own." Her hubris knowing no bounds, even her co-credited songwriter doesn't believe the story she has spun," he added. "This is simply a case of actionable infringement."
Stone first filed the lawsuit against Carey, Afanasieff and Sony Music Entertainment in June 2022. It was dismissed in November that year.
Mariah Carey's All I Want for Christmas Is You has broken three Guinness World Records.
Share and Follow