Share and Follow
More relationship drama has been exposed for Megan Fox and Machine Gun Kelly! The couple who has reportedly been working towards reconciliation, were just spotted in London attending an event together amid rumors that Kelly became "unhinged" on the set of Fox's latest movie, Johnny & Clyde.
On Tuesday evening, MGK, whose real name is Colson Baker, was looking cozy with the Jennifer's Body star as they attended an event in London.
The newly red-headed Fox wore a white, asymmetrical tank and black pants with rhinestones with heels. MGK wore a deconstructed, oversized gray suit, sans sleeves, with black and white tennis shoes, and multiple pieces of silver jewelry.
While the newly reconnected couple looked quite happy to be out with one another, rumors began to swirl that MGK's temper exploded once again recently when he visited Fox on the set of Johnny & Clyde. Leaving critics to wonder if the reconciliation that MGK and Fox are working towards will truly happen.
RELATED: Fans Think There's A Scary Reason Megan Fox Hasn't Dumped Machine Gun Kelly Yet
Machine Gun Kelly Went "Ballistic" On The Set Of 'Johnny & Clyde'
Machine Gun Kelly is known for having a fairly bad temper. That temper reportedly reared its ugly head when the rapper visited Fox on the set of Johnny & Clyde in Rhode Island in 2021, showing signs of issues in the relationship before anything was ever made public.
According to Tyson Ritter, the frontman for The All-American Rejects, and Fox's co-star in the film, the explosion came from MGK after Ritter asked the Transformers star's opinion about putting his fingers in her mouth to symbolize "revenge" in the movie.
"Because you've been teasing putting my fingers in your mouth [throughout the film] that when you're dead, I put my fingers in your mouth,"' Ritter explained of his conversation with Fox. "'And it's like this sort of resolution to my character getting his revenge.'"
RELATED: Machine Gun Kelly Once Appeared On An Episode Of MTV's Catfish And Let His Anger Get The Best Of Him
It was then that MGK's temper took over and he became "unhinged."
"He was super bummed about me asking if I could put my fingers in Megan Fox's mouth… and I knew she was right there and he just went ballistic," Ritter went on to say. "He kind of went maniac mode. He was fully unhinged."
Fortunately, there was not any animosity Ritter held against Fox, or even MGK for that matter after the incident. But the emotional explosion is just one of the many factors that make Fox and Machine Gun Kelly's relationship toxic.
Relationship Between Megan Fox And Machine Gun Kelly Is "Toxic"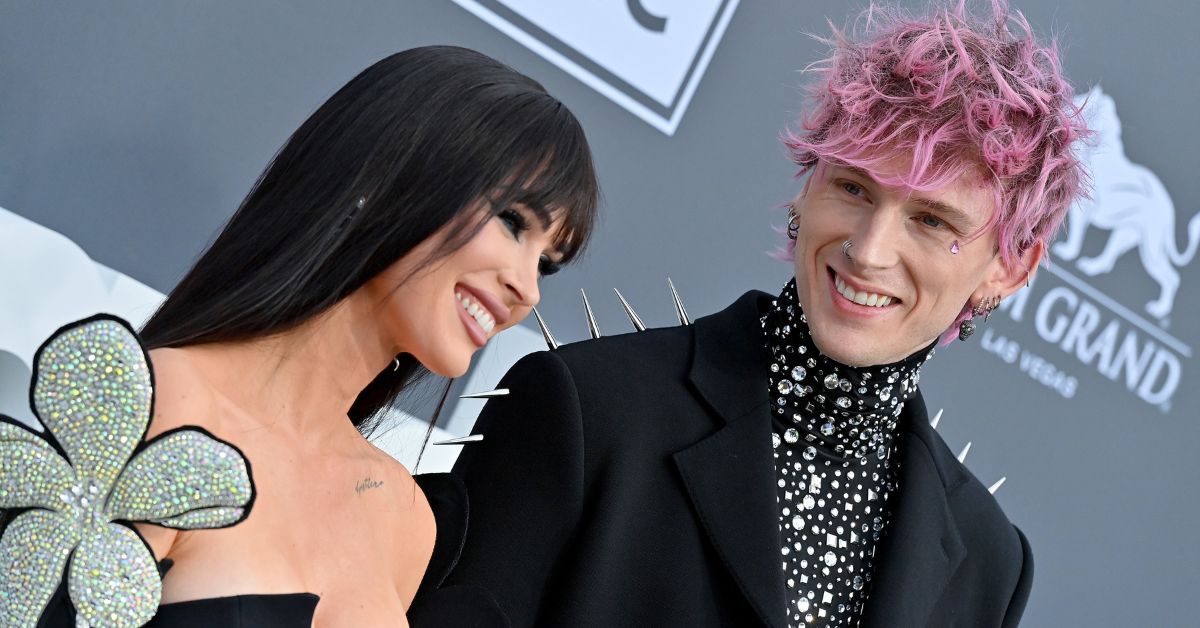 Rumors have swirled that the split between Fox and MGK occurred because the Emo Girl singer cheated, specifically with his guitarist, Sophie Lloyd. And while cheating is something that MGK has done in the past, it appears that it is more likely the split occurred given the overall "toxic' nature of the relationship. Because of this, sources do not think the reconciliation will last.
"She is over his immature and ridiculous antics," a source explained. "The tension is at a boiling point."
RELATED: Fans Think Toxic Megan Fox And Machine Gun Kelly Have Always Had An Expiration Date
Fox's friends "would like to see her move on." And "if the relationship survives, everyone closest to her will be shocked."
It is clear that Fox is making MGK work to be forgiven for whatever it was that he did. And whether this relationship can survive continues to be anyone's guess.
Share and Follow