Ozzy Osbourne, the legendary Prince of Darkness, known for his chart-topping hits and electrifying live performances, has announced through a social media post that he has decided to retire from touring. The rock icon mentioned his declining health condition as a major factor in his retirement. The announcement surprised his fans that quickly sent their well-wishes for his recovery.
RELATED: Why Sharon and Ozzy Osbourne Are Saying Goodbye To HollywoodSince 2020, the former Black Sabbath frontman has revealed several health issues, including his diagnosis of Parkinson's disease and injuries that led to the exacerbation of his previous illness and took a toll on his nervous system. He has also undergone years of treatment after a fall damaged his spine and further aggravated his injuries from a 2003 quad bike accident. The multiple surgeries, stem cell treatments, and physical therapy sessions he went through to regain his body's glory incurred substantial costs.
What Kind Of Treatments Did Ozzy Osbourne Have
Back in 2003, Ozzy Osbourne suffered serious injuries in a quad-bike accident, including a broken neck vertebra and broken collarbone along with six ribs. He underwent surgery to fix the fractures and to elevate his collarbone, which was pressing on a crucial artery and blocking blood flow to his arm. Despite the severity of his injuries, they were not considered life-threatening.
Ozzy Osbourne suffered another round of severe injuries from a fall in 2019 while staying at their Los Angeles home, resulting in the placement of metal plates in his back. The accident dislodged the rods that were inserted from his prior quad bike accident. The musician underwent neck surgery but suffered nerve damage, leaving him with 15 screws in his spine.
The rock legend postponed some of his tours in 2020 to receive experimental stem cell therapy in Panama for his Parkinson's disease. His daughter Kelly Osbourne announced that his father is making an amazing recovery with the improvement of his symptoms. According to the Head of Research at Parkinson's UK, "…no stem cell-based treatment has been proven safe and effective for the treatment of Parkinson's…stem cells however hold huge promise, which is why pioneering research is happening around the world to develop treatments…"
RELATED: Ozzy Osbourne Cancels His Tour, And Sharon Osbourne Debuts A Bold New LookOzzy Osbourne's latest surgery to date was in June 2022, where he revealed that it was meant to realign the metal hardware that had been implanted in his spine, and it was a necessary operation to keep him from being completely paralyzed from the neck down.
How Much Is The Cybernic Treatment And Every Other State-Of-The-Art Procedure Done To Ozzy Osbourne
Ozzy Osbourne's health issues and their corresponding medical management also come at a significant amount.
To start, his Parkinson's medications alone cost an average of $14,177 (£11,764) per year. Other interventions like physical therapy, exercise, and modification for the activities of daily living, range from $8,000-$10,000 (£6,600-8,300).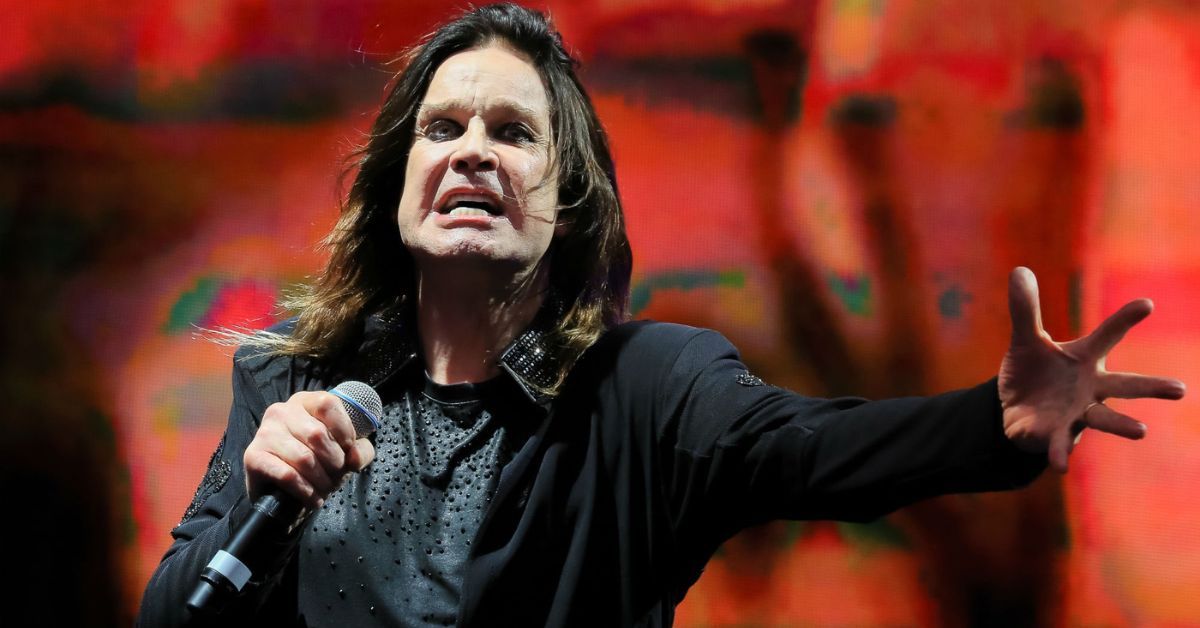 For his neck fusion surgery, it averages from $150,000 to $275,000 (£124,000 to £230,000) and can go up to a few million dollars as it depends on how many vertebrae are involved in an injury and which type of surgery is used for the fusion process.
A single neck vertebrae surgery averages on the low end at $150,000 (£124,000), a two-level neck fusion surgery is likely at $250,000 (£207,600) on low end, and a multi-level three to four or higher vertebrae surgery starts at $275,000 (£230,000).
Ozzy Osbourne talked about getting spine surgery back in 2019. Spinal decompression surgery averages $23,500 (£20,000), and same as neck fusion surgery, the actual cost greatly varies depending on what are the specific procedures done. As for his stem cell therapy in Panama, it has an average range from $10,000 to $30,000 (£8,300-£25,000). No matter what kind of spinal surgery is involved, it is guaranteed for a patient to have a long recovery time for a period of months to years.
RELATED: Heavy Metal Godfather Ozzy Osbourne Dislikes The Term Heavy Metal
The rock star icon has received the latest state-of-the-art Cybernic Treatment from Japan. The Cybernic Treatment utilizes HAL or Hybrid Assistive Limb (a mechanical exoskeleton) technology that improves, supports, enhances, and regenerates the user's physical functions according to the user's intentions. It doesn't strengthen the muscles, instead, it improves connections within the nervous system by assisting in daily activities in a rehabilitative capacity. The Cybernic Treatment's mechanical exoskeleton alone costs $20,000 (£16,600).
Despite receiving these numerous treatments, Ozzy Osbourne stated that his body is still physically weak, leading to the cancelation of all his upcoming shows and the reason why he is retiring from touring.
What Are The Plans Of Ozzy Osbourne For His Music Career
Before the recent announcement of his retirement from touring, Ozzy Osbourne shared the driving force for his music career while he is in the current recovery process. He is determined to get back on stage again.
The heavy metal icon is supposed to be back on stage this coming May for his 'No More Tours 2' tour in Helsinki, Finland, and to finish in the British city of Birmingham in mid-June, according to the dates listed on his website. However, his music career will not end with his health challenges. Based on his social media accounts, he is exploring other options where he can perform locally without the need to travel from one city or country to another.
Regardless of experiencing numerous health issues, Ozzy Osbourne's 13th studio album, 'Patient Number 9', has won the 2023 Grammy Awards for Best Rock Album, and his collaboration for the song 'Degradation Rules' with his Black Sabbath bandmate Toni Iommi, won the Best Metal Performance. His lead single and the title track featuring the contributions of the late guitarist Jeff Beck also received a Grammy nomination for Best Rock Song.
His latest album received four Grammy nominations in total. Producer Andrew Watt accepted the awards in behalf of Ozzy Osbourne and gave heartfelt acknowledgments to the people behind the success of the album. His wife, Sharon Osbourne also took it to her Instagram account to congratulate the success of her husband's music.