Renée Zellweger was one of the biggest A-list actors in the late 90s and early 2000s. Very early on in her career, this talented actress landed roles in iconic movies such as Jerry Maguire (1996), the Bridget Jones's Diary film franchise, and the popular musical film Chicago (2002). Nowadays, with almost 50 acting credits and two Academy Awards under her belt, Zellweger still gives the media plenty to talk about.
Throughout her career, Renée Zellweger has managed to amass a $90 million net worth. One of the many things this two-time Academy Award-winning actress has done with her big fortune has been to expand her real estate portfolio. Today, Zellweger owns several properties all over the country, including a house in Los Angeles and a farmhouse in Connecticut.
Most recently, the actress put her L.A. home for sale. A source close to Zellweger revealed that the reason behind this move is the newfound "beach life" the actress has been enjoying with her current boyfriend in Laguna Beach.
Related: Here Are Renee Zellweger's 10 Best Movies Before Judy (And 5 Worst)
Renée Zellweger Had A Very Different Career Path In Mind Before Deciding To Become An Actor
Knowing she's won two Oscars and many other awards during her more than 30-year-long career, it's hard to think about Renée Zellweger as anything else but an actress. But, believe it or not, acting wasn't Zellweger's first career choice back in the day!
Zellweger is one of many other celebrities who went to college before rising to fame. She attended the University of Texas at Austin, where she got a degree in English literature.
Initially, her plan was to make a career in journalism, but she was drawn to acting following her brief work on stage while she was still in college. While still in Texas, Zellweger landed some lesser roles in several independent and low-budget films, such as A Taste for Killing (1992), followed by a role in ABC's miniseries Murder in the Heartland (1993).
However, Zellweger wouldn't get her big break until 1994, when she landed a main role in the slasher flick Texas Chainsaw Massacre: The Next Generation alongside Matthew McConaughey.
Although the film didn't go on to become a commercial or critical success, Zellweger's performance received plenty of praise and attention, with critics saying her acting could be compared to that of the original scream queen, Jamie Lee Curtis.
Related: Before Winning An Oscar, Renee Zellweger Was An Extra In This Classic Movie
Following this movie, Zellweger rose to prominence with the romantic lead in Jerry Maguire (1996) and her starring roles in the drama One True Thing (1998) and the black comedy Nurse Betty (2000). In addition to this, her portrayals of Bridget Jones in the rom-com Bridget Jones's Diary (2001) and Roxie Hart in Chicago (2002) won her two consecutive nominations for the Academy Award for Best Actress.
Renée Zellweger's Career Took A Turn For The Best After Her Six-Year Acting Hiatus
Like many other big Hollywood stars, Renée Zellweger decided to take a break from acting back in 2010. After the road movie, My Own Love Song, came out, Zellweger decided not to take any more screen-acting roles for almost six years.
Most recently, this two-time Academy Award winner revealed that she took this decision because her tight work schedule was taking a toll on her health.
"I was fatigued and wasn't taking the time I needed to recover between projects, and it caught up with me," the Bridget Jones' Diary star explained. "I got sick of the sound of my own voice: it was time to go away and grow up a bit."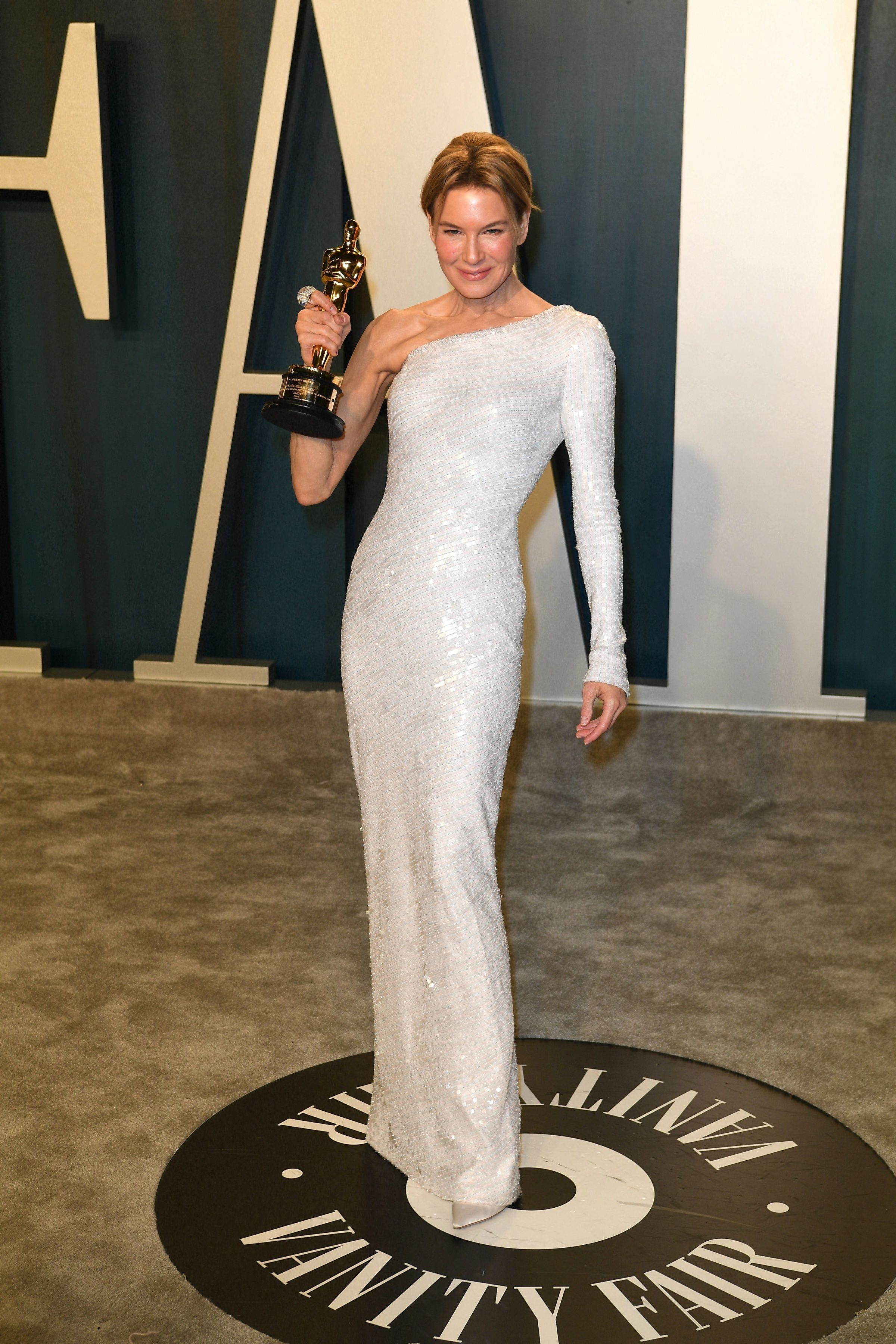 During her six-year hiatus, Zellweger took some time to work on her own personal development. "I wanted to grow," the award-winning actress admitted. "If you don't explore other things, you wake up 20 years later, and you're still that same person who only learns anything when she goes out to research a character. You need to grow!" During this time, Zellweger took a screenwriting course at UCLA and even wrote the script for a TV pilot.
Related: This Family Drama Film Could've Ruined Renée Zellweger's Career
When she finally decided to come back to Hollywood in 2016, Zellweger found herself with plenty of opportunities to get her long-awaited comeback. That year, she starred in another Bridget Jones movie opposite Colin Firth and Patrick Dempsey. And three years later she starred in her first major television role in Netflix's What/If and won the Academy Award for Best Actress for her role as Judy Garland in the biopic Judy.
Renée Zellweger Put Her House For Sale For Her New-Found Beach Life With Her Current Boyfriend
During her six-year break from acting, Renée Zellweger divided spending her free time among her different properties, including a beach house in the Hamptons, a beautiful home in Santa Barbara, a house in L.A., and a 1700s-built 39-acre farm in Connecticut.
Most recently, the actress decided to put her Los Angeles home for sale. The 4,414-square-foot house is located in the mountains between Malibu and Calabasas and, although the actress purchased it for $3,350,000 in 2015, is currently listed at $6 million.
"[Renée] seems to love her new beach life in Laguna."
The source also mentioned that Zellweger and Anstead spend all their free time together and seem happier than ever.