In recent years, it has appeared that Rowan Atkinson has tried to diversify his brand so he is appreciated for more than just his classic Mr. Bean character. The British actor last played Mr. Bean in Mr. Bean's Holiday all the way back in 2007. The film was a commercial success, as it grossed $232.5 million at the box office, against a production budget of only $25 million.
Despite this strong showing, Atkinson decided to bring an end to Mr. Bean, and instead focus on other characters. It might be just as well, considering that many fans don't even deem Mr. Bean to be the greatest role of his career. That honor, in their eyes, belongs to Edmund Blackadder, the character he played in the eponymous BBC One series from the 1980s.
Since his last performance as Mr. Bean, though, Atkinson has featured in a number of other roles. Perhaps the most notable of those is his James Bond spoof character Johnny English. Having first played the part in the similarly titled film in 2003, he reprised it in two sequels — in 2011 and 2018.
RELATED: What Rowan Atkinson Was Doing Before 'Mr. Bean'
It has also been reported that the actor might have previously landed a serious role in the Harry Potter franchise, although there seems to be some disagreement on how he ended up missing out.
What Role Was Rowan Atkinson Linked To In Harry Potter?
Rowan Atkinson was reportedly up for the role of Lord Voldemort, which was eventually played by Ralph Fiennes. Voldemort, also known as Tom Riddle, is a powerful and dangerous Dark wizard who seeks to conquer and control the wizarding world, and is responsible for the deaths of many characters in the series, including Harry Potter's parents.
Voldemort is often referred to as "He-Who-Must-Not-Be-Named" due to the fear and reverence with which he is regarded by many in the wizarding community. He is known for his extreme cruelty, lack of compassion, and utter disregard for human life.
He is also highly intelligent and strategic, and is able to manipulate and deceive those around him in order to achieve his goals.
RELATED: Voldemort Actor Ralph Fiennes Was Reluctant To Star In 'Harry Potter'
Fellow English actor Fiennes started portraying Voldemort in the fourth film within the franchise: Harry Potter and the Goblet of Fire, after Richard Bremmer, Ian Hart and others had played various versions of the character in the first two movies.
Voldemort's character is one of the most iconic and memorable in the series, and his role as the ultimate villain resonated with audiences around the world.
Rowan Atkinson's Team Refuted Claims That He Had Been Turned Down For A Role In Harry Potter
When Ralph Fiennes made his Harry Potter debut as Voldemort in The Goblet of Fire, he became the first actor to embody the character in live action on screen — and for an extended period of time.
Before he was cast, a number of actors were reportedly considered for the role. Among them was Tim Roth, who was even said to be creator J.K. Rowling's first choice.
Things allegedly went as far as Roth being offered the part, but he ultimately turned it down due to scheduling conflicts. In the Line of Fire star John Malkovich was also given consideration for the part of Voldemort, but Rowling ultimately vetoed the choice as she was adamant that the character should be portrayed by a British actor.
RELATED: Why Rowan Atkinson Created The Mr. Bean Character
A number of outlets suggested that Rowan Atkinson came into the picture as a potential casting choice for Voldemort at this point. His team, however, came out to deny any such links with the franchise.
"There's no truth whatsoever that Rowan will be in the next Harry Potter movie," said the actor's agent Janette Linden, per MyLondon News.
Rowan Atkinson Is Very Choosy About The Roles He Takes On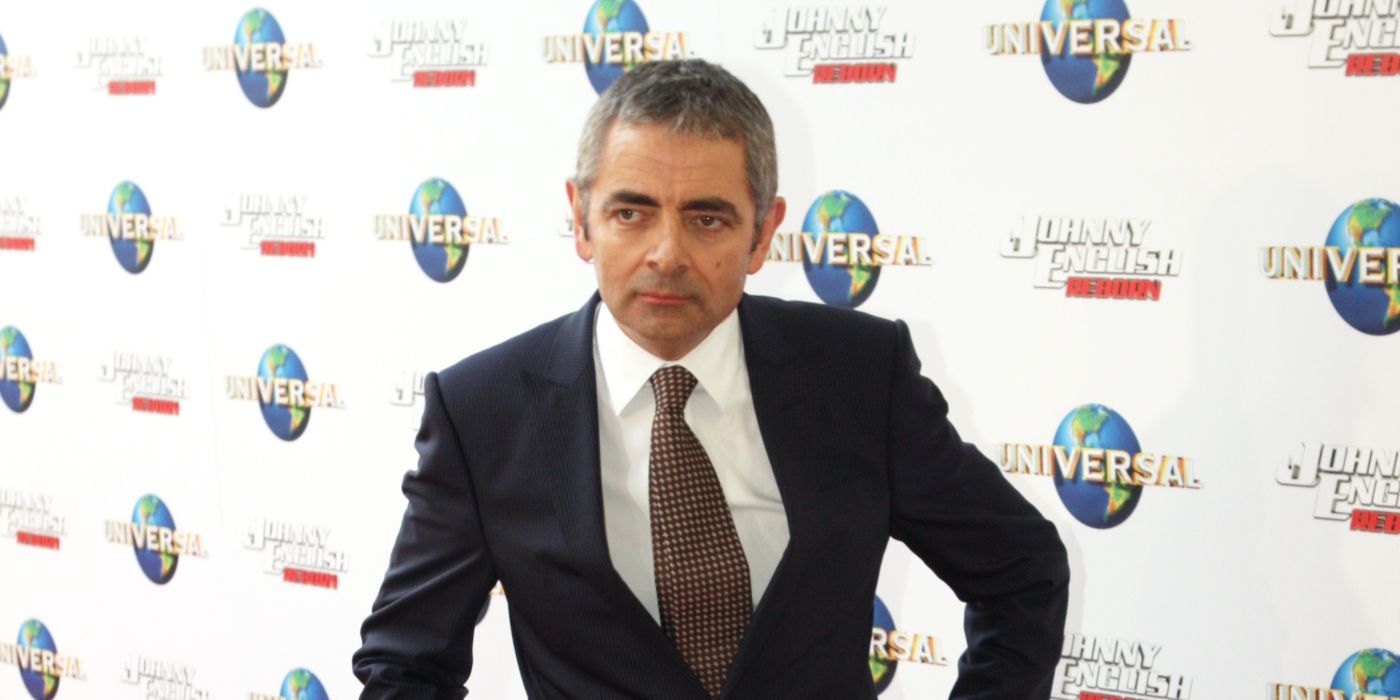 Other than Johnny English, there are a few more interesting modern characters that Rowan Atkinson has been performing. He is expected to play a role in the upcoming musical fantasy film Wonka, in which Timothée Chalamet will portray the titular character. Atkinson's part in the movie is yet to be confirmed.
The comedian did star in Man vs. Bee, a comedy series that debuted on Netflix in June 2022. He featured as a character called Trevor Bingley, a house sitter who causes extensive damage as he battles against a bee. Still, all these new roles give the impression of being scattered from each other. Atkinson insists that this is not by chance.
"I'm very happy to work, but I sort of need to work on something in which I have total faith and belief and understanding," he said in a statement that was reported by various publications, including The Express UK. "Therefore that's all about the joke and the situation, what is it about?"
He gave the examples of Johnny English and Mr. Bean as two characters that truly resonated: "It's got to inspire me," he continued. "I suppose I have got to want to do it, [as with] the Johnny English movies and the Mr Bean movies."