Share and Follow
Ryan Reynolds has to be one of the most popular comedy actors of this generation. The Canadian actor began his career starring in the teen soap opera Fifteen during the early 90s.
He had a couple of minor roles in movies and TV shows before landing the lead role on the sitcom Two Guys and a Girl from 1998 to 2001. Reynolds then starred in a range of films, including comedies such as National Lampoon's Van Wilder (2002), Waiting… (2005), and The Proposal (2009).
But Reynolds's biggest commercial success came in 2016 with the 20th Century Fox superhero films Deadpool (2016) and Deadpool 2 (2018), in which he played the title character. These movies not only set numerous records for an R-rated comedy film but also earned him nominations at the Critics' Choice Movie Awards and the Golden Globe Awards.
IMAGE
In addition to acting, Reynolds has become an accomplished businessman. He became one of the stake owners of Aviation Gin, which he later sold to Diageo for more than $600 million. He also holds an ownership stake in Mint Mobile and is a co-owner of the Welsh soccer club Wrexham A.F.C. In an attempt to be more involved in this business, the actor recently purchased an off-the-map home near Wales. Of course, Reynolds is not the first celebrity to move to a more quiet town, but the sudden move shocked fans.
Related: Ryan Reynolds Turned Down Buffy The Vampire Slayer For A Sad Reason About His Childhood
Ryan Reynolds Is The Co-Owner of This Popular Welsh Soccer Team
According to Celebrity Net Worth, Ryan Reynolds has a net worth of $350 million! It's no wonder. After all, the actor has over 110 acting credits under his name.
Although he's appeared in many commercially successful movies, a big part of his current net worth came from the Deadpool films. The first film grossed over $780 million worldwide, while its sequel made over $785 million at the box office.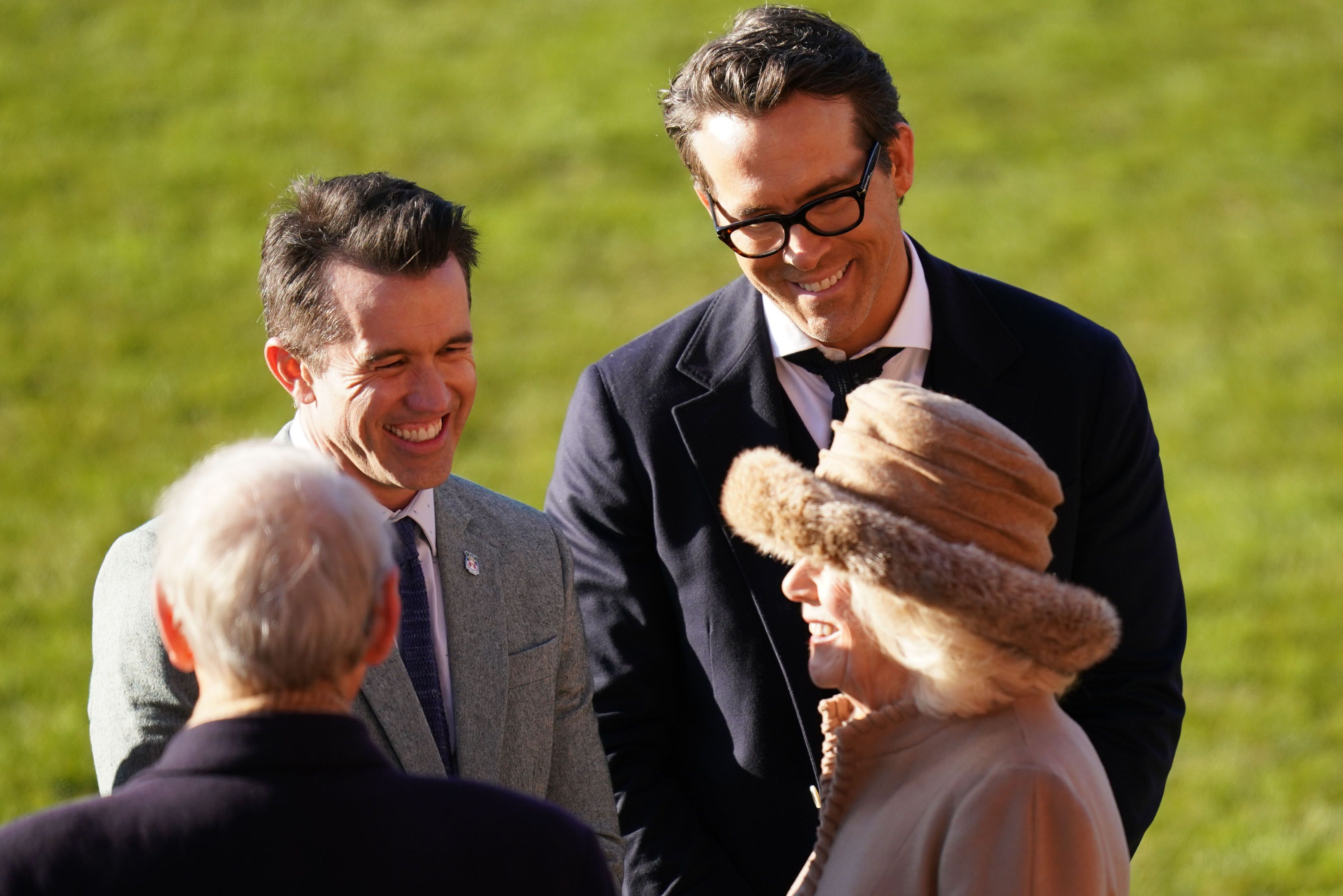 Another thing that has significantly helped Reynolds grow his net worth has been his business ventures. The actor has purchased stake ownership over successful companies such as Mint Mobile and Aviation Gin.
Related: Why One Of Ryan Reynolds' Highest-Grossing Films Has Mostly Been Forgotten
Moreover, in 2020, Reynolds acquired ownership of the Welsh soccer club Wrexham A.F.C. alongside fellow actor RobMcElhenney. By February 2021, the Financial Conduct Authority approved their takeover of Wrexham. And the whole process of Reynolds and McElhenney's investment was covered by the 2022 documentary series Welcome to Wrexham.
Ryan Reynolds Shocked Fans by Buying an Off-the-map Home Away From North America
Ever since he became involved with Wrexham AFC, Ryan Reynolds took a big interest in Welsh culture. The actor even asked that Welsh subtitles be included in his Netflix movie Red Notice!
Read Related Also: The Biggest 1980s Power Couples
His love for Welsh culture and his passion for seeing this soccer club succeed are probably the main reasons why Reynolds decided to purchase a $2.5 million house in a village called Marford, only 8 km from the club's Racecourse Ground earlier this year.
A source close to the actor told The Sun newspaper: "Ryan is moving to Marford and it's all the locals can talk about. His house is on the poshest road … It might not be the Big Apple, but the red carpet will be rolled out when Ryan comes to town."
Reynolds and his wife, actress Blake Lively already owned a house in rural New York State, as well as an apartment in Lower Manhattan.
The actor recently revealed that becoming a club owner has been one of the most rewarding experiences of his life.
"Genuinely speaking it has been the greatest experience of my entire life. This adventure has been unlike anything else. I love it because it's a project that's going to be multi-decades. I met a supporter the other day whose grandfather's ashes were scattered across the pitch. I look at this place as like a church," Reynolds told the BBC.
Related: Soccer And Gin Aren't The Only Things Ryan Reynolds Has Invested In Lately
"In Canada, where I am from, people are obsessed with this club. It's been pretty remarkable. We've sold something like 24,000 jerseys and so many of them went to North America. We can't get them anymore. I can't get one," he continued, adding how he also felt in love with the town the club is from.
"The part I find most gratifying is the support from the community outside the club. The fact Wrexham has become a tourist destination for so many folks and they are showing up here. There is something special about this town."
Will Blake Lively Be Moving to Wales with Ryan Reynolds?
Blake Lively and Ryan Reynolds had been living, along with their four children, in a secluded home 4 miles from New York State town Pound Ridge. But given Reynold's recent purchase of a million-dollar home in Marford, Wales, it's not clear whether the happy family will be living in New York or moving to Wales in the future.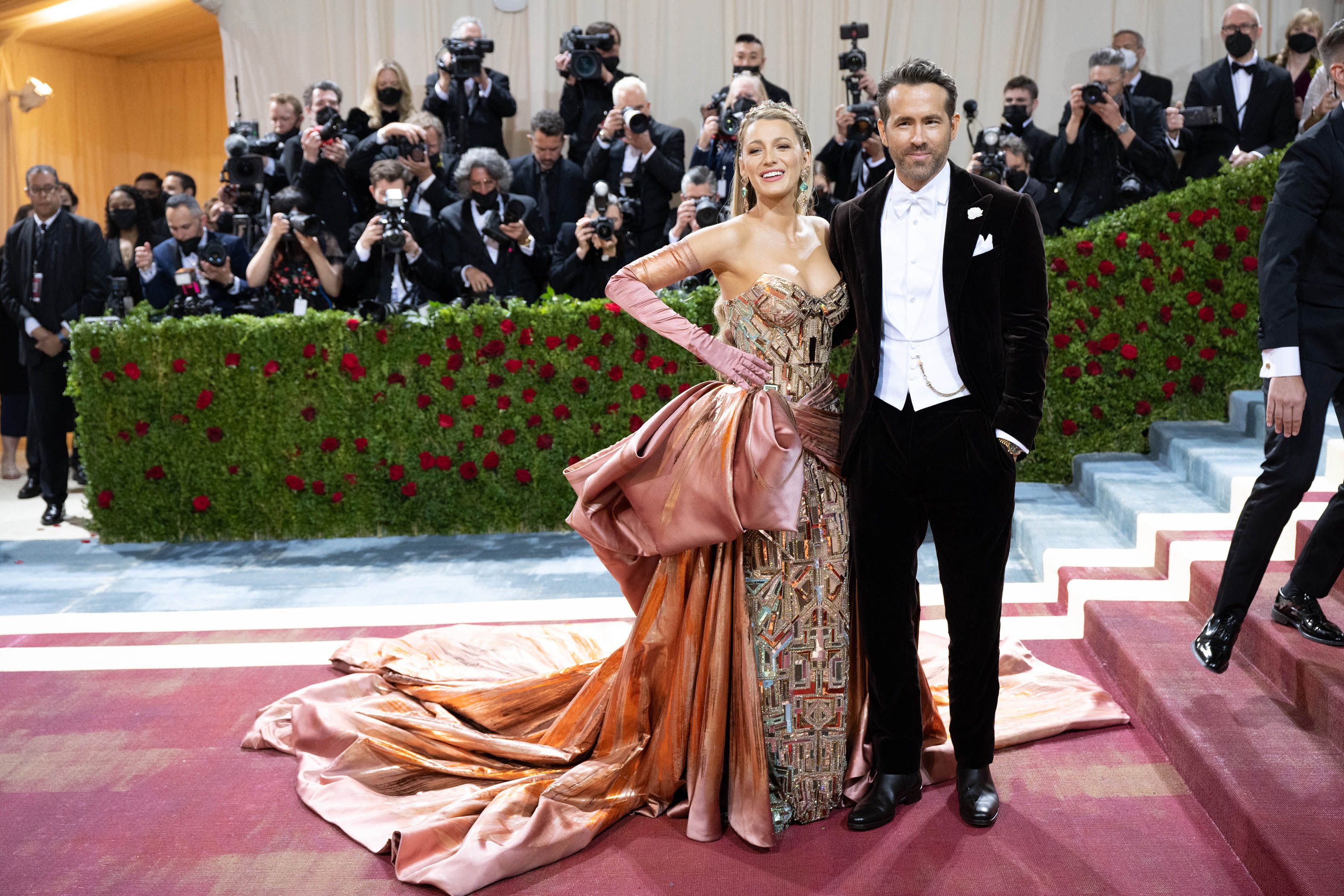 For now, it seems that Reynolds is trying to convince Lively to move to Marford for the summer so he can oversee the direction of the Wrexham AFC club.
However, it seems like this won't be easy. A source close to the couple has said that Blake has many plans, both professional and social, already lined up for the summer and that Reynolds will be hard-pressed to convince her to move.
Share and Follow