Melissa Joan Hart enjoyed a lot of success in the '90s with memorable roles. Yet, she wasn't typecast in the same role over and over again. Speaking alongside Hello Giggles, Hart admitted she was determined to take on different roles.
"I know a lot of actors who play one iconic role for a long time [and they're] always being pigeonholed, and some of them start to get a little disgruntled about the fact that they're only recognized for one thing when they may have had a larger body of work — but I've been really blessed in that I've had a least two or three characters who have really resonated with people."
RELATED – What Sabrina The Teenage Witch Star Melissa Joan Hart Was Really Like Behind The Scenes Was Completely Different Than Her Iconic Character
Decades later following the finale of Sabrina the Teenage Witch, the cast is in a completely different place, and that includes the star, Melissa Joan Hart. In the following, we're going to take a look at how the show came about, and who was considered in the main role. Things almost turned out to be completely different, with Joan Hart leaving Hollywood for good.
Melissa Joan Hart's Mom Paula Hart Played A Pivotal Role In Getting Sabrina The Teenage Witch On The Air
Sabrina the Teenage Witch made its television debut in 1996, and would go on up until its final episode in April of 2003. The show released seven seasons and 163 episodes, along with three films.
As it turns out, Melissa Joan Hart's mother Paula played a decisive role in getting the show its approval. According to E News, Paula had pitched the show several times. When she finally made a trailer for it, the networks started taking her seriously.
"She took it to Viacom, made the 1996 movie, and kept saying this would be a great TV show. [Executives] kept going, 'Okay, whatever, whatever,'" Melissa Joan Hart told. "She went to the editing room for the movie and cut together a five-minute trailer for a TV show, took it to the networks, and sold it to ABC on the spot. In the TGIF time slot!"
RELATED – 'Sabrina The Teenage Witch' Reunion: Everything Former Stars Revealed About The Show
Paula became an executive producer on the show for all seven seasons. However, things almost looked completely different.
Sarah Michelle Gellar Was A Front-Runner For The Lead Role, While Melissa Joan Hart Almost Called It A Career After Clarissa Explains It All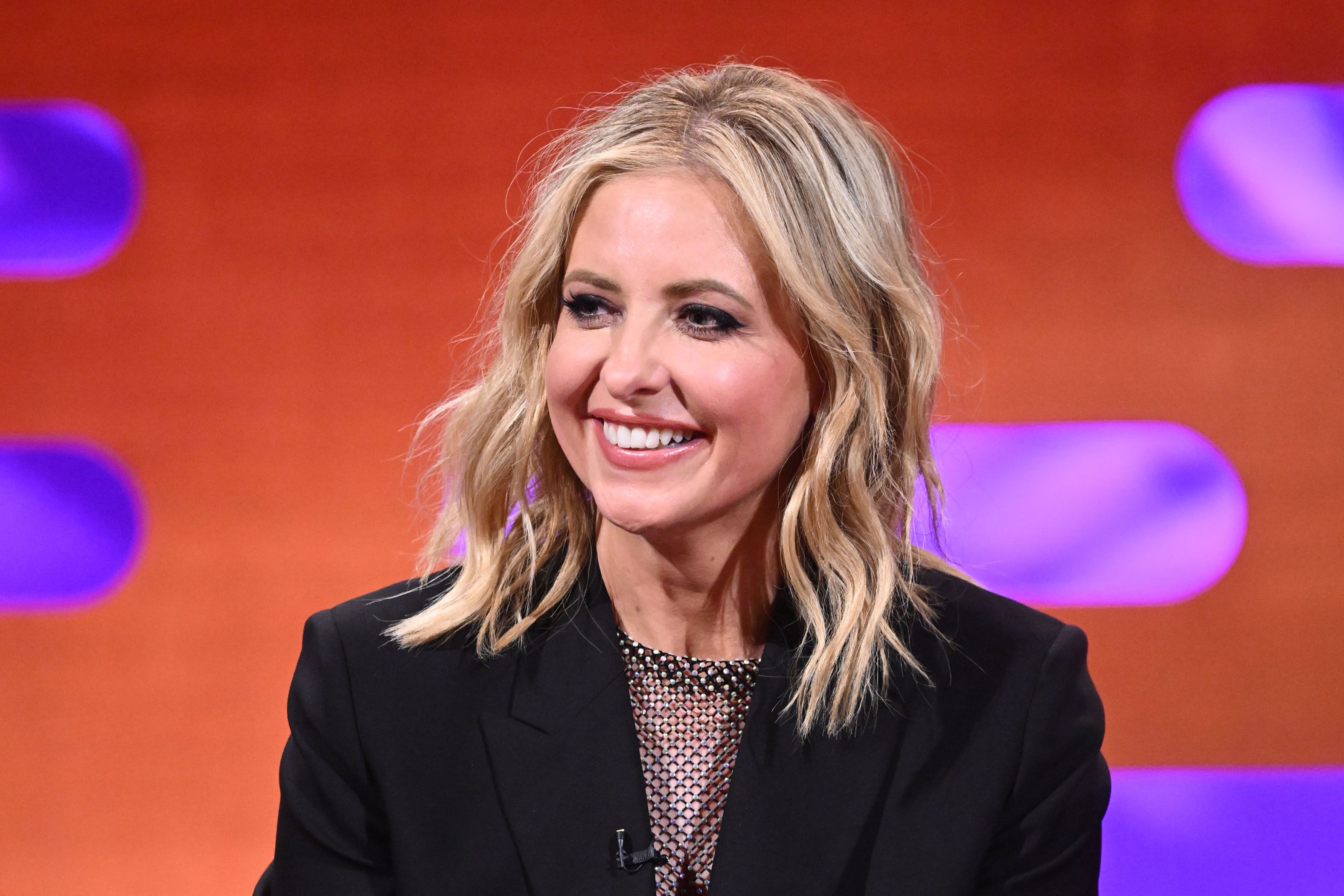 Prior to Sabrina the Teenage Witch, Melissa Joan Hart played a pivotal role in Clarissa Explains It All. The show was a success with the young actress in the lead, going 5 seasons and releasing 65 episodes in the '90s.
However, following the project, Hart figured that her career had come to an end, and that she was ready to move on towards other things outside of acting.
"When I was a young teen, I was really aware of the child-star stigma. People will hit it big for one project, and then it's really hard to work after that. I never expected this to be a lifelong job," Hart explains. "I just thought I was lucky I had a show, Clarissa, and that college would lead me to my next career."
RELATED – How Much Was Melissa Joan Hart Paid For 'Sabrina The Teenage Witch'?
Little did Hart know, she would burst into stardom thanks to the TGIF sitcom. However, E News revealed that the network had a different person in mind for the lead on the series.
"Before Melissa Joan Hart was cast in the titular role, Sarah Michelle Gellar was reportedly the network's top choice. But she decided to pass on playing a witch to take on vampires in a little show called Buffy the Vampire Slayer instead."
Safe to say that both actresses ended up thriving and made the right choices.
Melissa Joan Hart Shutdown The Rumors Of A Reboot And Doesn't Believe The Revival Would Match The Original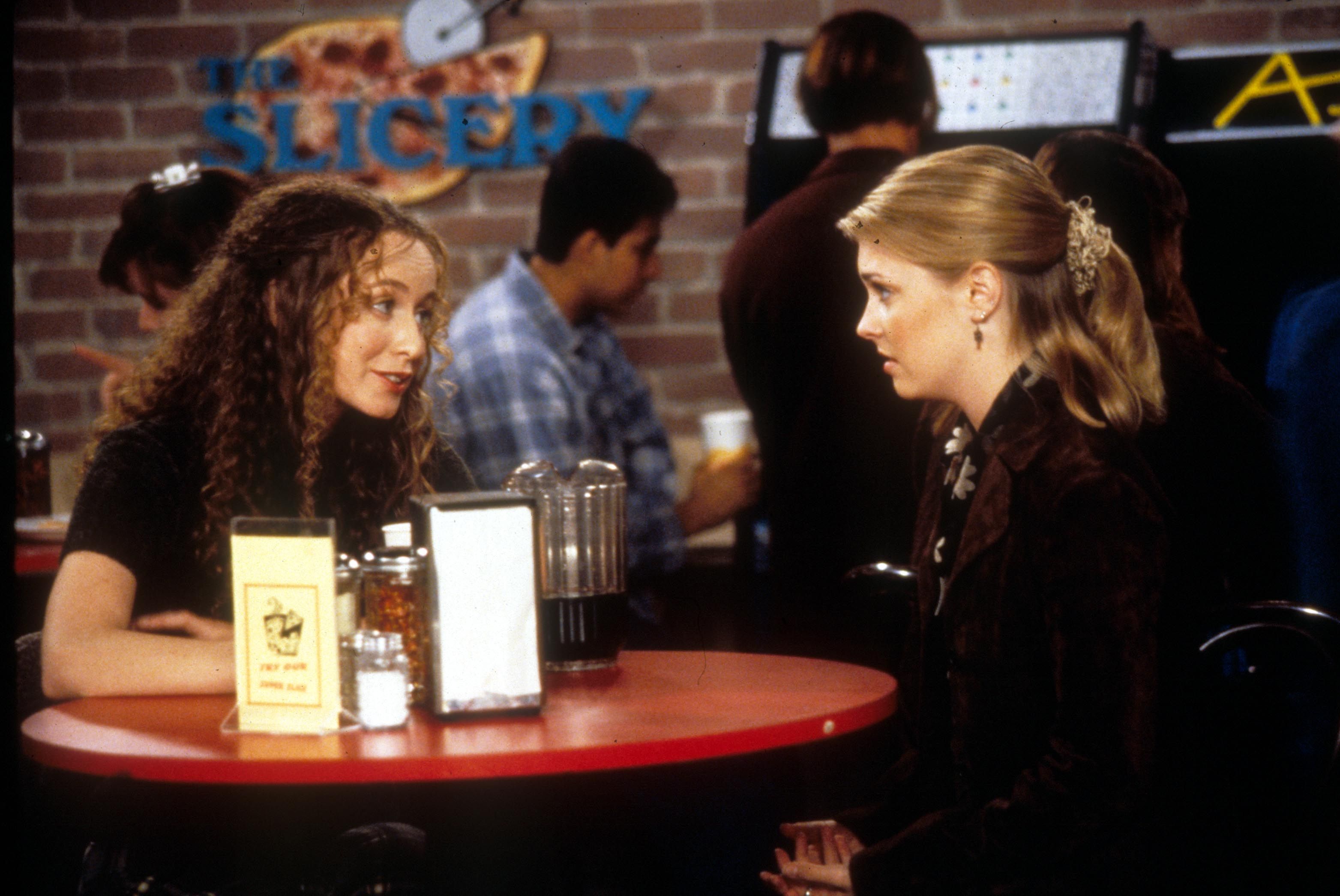 It only makes sense that fans are wondering if a reboot will ever take place given the show's success. However, Joan Hart doesn't believe that it is necessary given that it wouldn't come close to the original.
"I just don't think it would be as great as the original. I just don't think there's any way. People are nostalgic for what they had. Trying to recreate that can be really difficult, as we've seen."
Hart would go on to admit that the rumors were just speculation and nothing serious.
"There's no reboot – just so you know," she told us. "That's all rumours. There's nothing going on. I do think there will be a lot of people interested in doing it should something come about."
"There's tons of politics involved in this. No one has taken the approach to go ahead and do it right now. I was on a talk show and I was having a meeting at Netflix that afternoon, and I said that and everybody assumed I was going to do a reboot."
For the time being, it looks like fans will have to settle for reruns.