While Sadie Sink has spoken about her emotional performances in The Whale and the popular Netflix series Stranger Things, she isn't one to talk about who she's dating or if she has been in love. Fans love watching Sink's portrayal of teenager Max Mayfield, and Sink was open about Stranger Things season 4 and all the difficult experiences that her character has. Max feels shaken up and guilty about her brother Billy Montgomery's passing, and being taken over by Vecna definitely complicates matters.
Fans can't help but wonder about Sadie Sink's romantic relationships, and while she always updates fans on how she feels about each part of the journey that her Stranger Things character has been on, she stays much more silent about her love life.
Why Is Sadie Sink Quiet About Her Dating Life?
Sadie Sink was linked to Patrick Alwyn, according to Elle.com.au, as photos were snapped of the two in September 2021 in New York City. The publication noted that because Sink was in Taylor Swift's "All Too Well" film alongside Dylan O'Brien, and Swift is in a relationship with Patrick's brother Joe Alwyn, Sink and Patrick could have been introduced.
Sadie Sink and Patrick Alwyn didn't share publicly whether the rumors were true, so fans are still unsure if they were ever a couple.
Patrick doesn't appear to be famous like his sibling, as there isn't much information about him online, but he does have a TikTok account. He wrote in his bio, "yes my brother is taylor swifts boyfriend."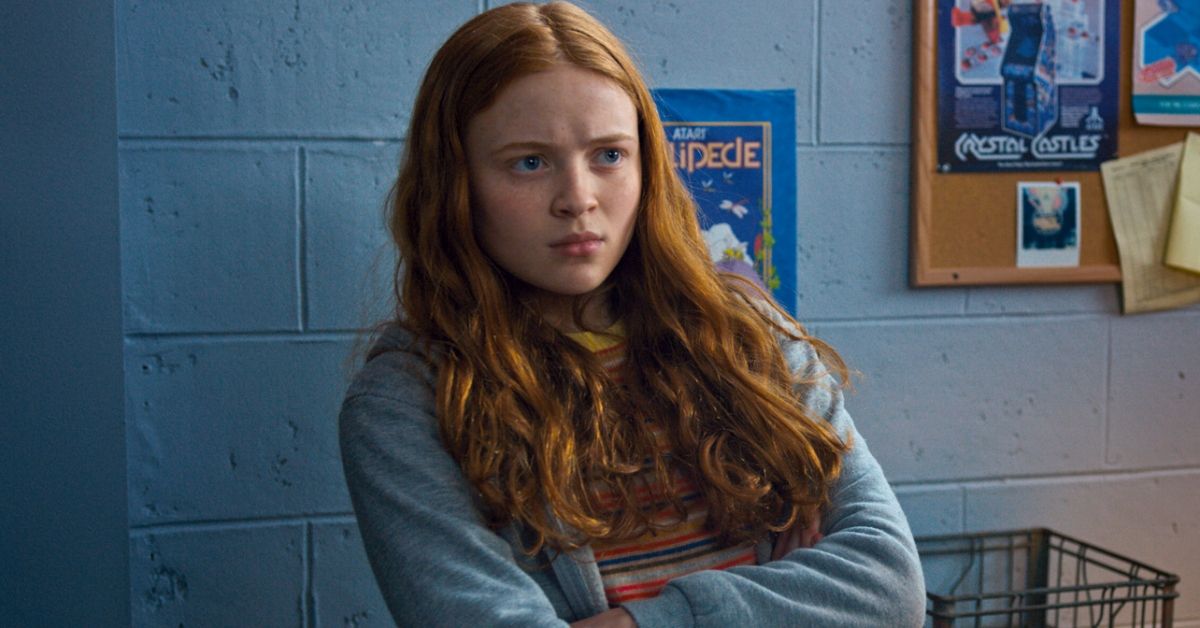 As for why Sadie Sink keeps her dating life to herself and doesn't comment publicly on whether she has a boyfriend, it seems that she wants to focus on her acting craft. She has opened up about some other parts of her life, though, including feeling more secure with herself as she gets older.
RELATED: How Sadie Sink Almost Lost Her Max Mayfield Role On Stranger Things
Sink spoke to People about turning 20 and said, "I'm proud of how much more comfortable I've become not only my personal life, but also in my professional life," she says. "I think I was really timid when I first started out, because everything was really new and scary, so it's been nice as I grow up to not be as timid. I think I can speak my mind a little bit more."
The actress also said that she "recently felt a lot more empowered" after this big birthday. Sink and her Stranger Things co-stars are so endearing because they have become famous after being cast on the Netflix series at such young ages, and it's inspiring following their careers and seeing them take on other cool roles.
Sink's The Whale character, Ellie, is dealing with the impending loss of her father Charlie, played by Brendan Fraser. Ellie and Charlie haven't been close in a long time and Sink brings a sense of maturity and wisdom to the role. It's easy to imagine her career including many more serious parts like this one.
What Sadie Sink Said About Working With Her Co-Star Caleb McLaughlin
Thanks to the sparks between Max Mayfield and Lucas Sinclair, fans have been curious about whether Sadie Sink and Caleb McLaughlin have dated.
The same question has been asked of co-stars Millie Bobby Brown and Finn Wolfhard, as their characters Eleven and Mike Wheeler have been in a serious romance for several seasons. In both cases, the answer is no, the co-stars aren't in a relationship offscreen.
RELATED: Sadie Sink And Caleb McLaughlin Have An Interesting Pre-Stranger Things Connection
Sink shared in an interview with W Magazine that McLaughlin was her first kiss. She said, "On set for Stranger Things. It was with Caleb McLaughlin, who plays Lucas. We were filming. You can see it on Netflix! We were both awkward, but it was also funny because all our friends were there and all these extras and lights and music. It was nerve-wracking at the time, but I look back now and can laugh about it."
While the actress has no problem sharing details like this one from the set of the show that made her famous, it seems like she wants to keep who she's dating away from the press. Or it's possible that she hasn't dated anyone at all and so there is nothing for her to talk about.
It sounds like Sink and McLaughlin are great pals, as Sink told USA Today, "We're very, very close friends and we trust each other so much." She said that this makes the harder, heavier scenes easier to do.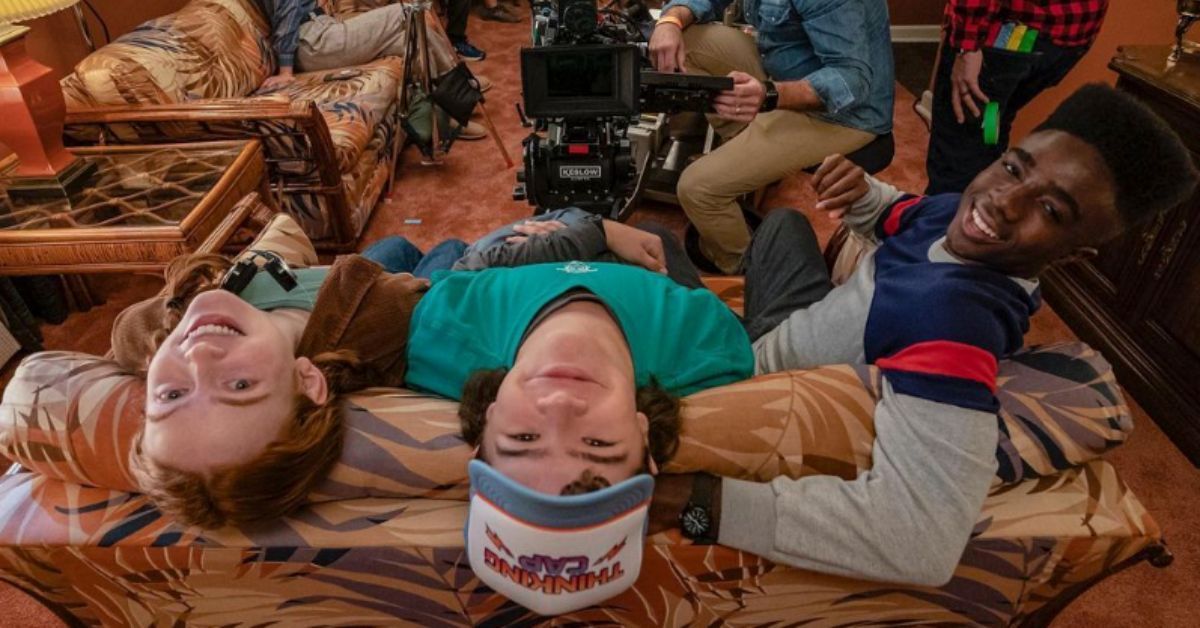 After watching the strong bond between Lucas and Max on Stranger Things, it makes sense that fans would wonder about the actors' relationship status. In the season 2 finale "The Gate," the characters attend the Snowball Dance, which is an important storyline since they take a break from the stress of worrying about The Upside Down and have some fun.
Lucas and Max dance together and realize that they have feelings for each other. It's tough to realize in season 4 that the characters have split up, but their genuine compassion and love for one another is still present throughout the season.
Sadie Sink Talked About The End Of Stranger Things
It's never easy for an actor to stop appearing on a popular series or to finish up their time on a movie set. In the case of Stranger Things, the cast has become really close over the years. It's fair to say that fans love the friendships between the cast members almost as much as the fast-paced, exciting, and often genuinely scary storylines on the TV series. And since the actors are so young, they have long careers ahead of them.
Sadie Sink has talked about the end of Stranger Things and how she feels about wrapping up her time as Max Mayfield. It definitely seems like it will be a somber experience for the cast members to stop filming the show.
RELATED: Where Have You Seen Sadie Sink Besides 'Stranger Things'?
The actress told Just Jared, "It's going to be awful. It's going to be horrible. These kids, this entire cast and crew, it's family. People say that all the time, but I genuinely mean it. And to think that we have to say goodbye to that security and knowing that we'll be seeing each other for another season? It's scary and sad."
She added, "But I think it's exciting to kind of move on to the next chapter, I guess."