Star Jones made a name for herself as one of the original hosts of The View, a show which has seen its share of controversy. While she regularly delighted audiences, she also became the target of controversy. That controversy would only grow stronger after her unexpected announcement that she was leaving the show live on air.
This caused a rift between Jones and Barbara Walters, who wasn't shy about sharing her side of the story. However, after Walter's death, Jones shared some kind words about her former boss.
Star Jones Had Her Share Of Controversies While Co-Hosting 'The View'
Jones first joined The View in 1997 along with Meredith Vieira, Debbie Matenopoulos, Joy Behar, and the show's creator, Barbara Walters. Jones was among the show's original hosts. Jones delighted viewers who tuned into the show every morning.
However, Jones' time on the show wasn't without its share of controversy. When Jones lost a significant amount of weight, she told viewers that it was the result of diet and exercise. However, Jones would later reveal that she actually had undergone gastric bypass surgery.
When speaking to Oprah Winfrey years later, Walters revealed that she always knew the truth. She said the rest of the ladies on the show knew as well. However, since Jones didn't want to talk about it, they all kept it a secret.
Related: Liam Neeson Wasn't Impressed With His Interview On The View, And Fans Completely Agree
"She decided to have a gastric bypass operation, but then she decided not to tell anybody," Walters said. "Then we had to lie on the set every day because she said it was portion control and Pilates. Well, we knew it wasn't portion control and Pilates."
Prior to her 2004 wedding, Jones did a lot of product placement ads on the show. Jones did the ads in exchange for free products and services for her wedding. This was also something viewers criticized Jones for.
Barbara Walters Said Star's Unexpected On-Air Announcement 'Betrayed' Her'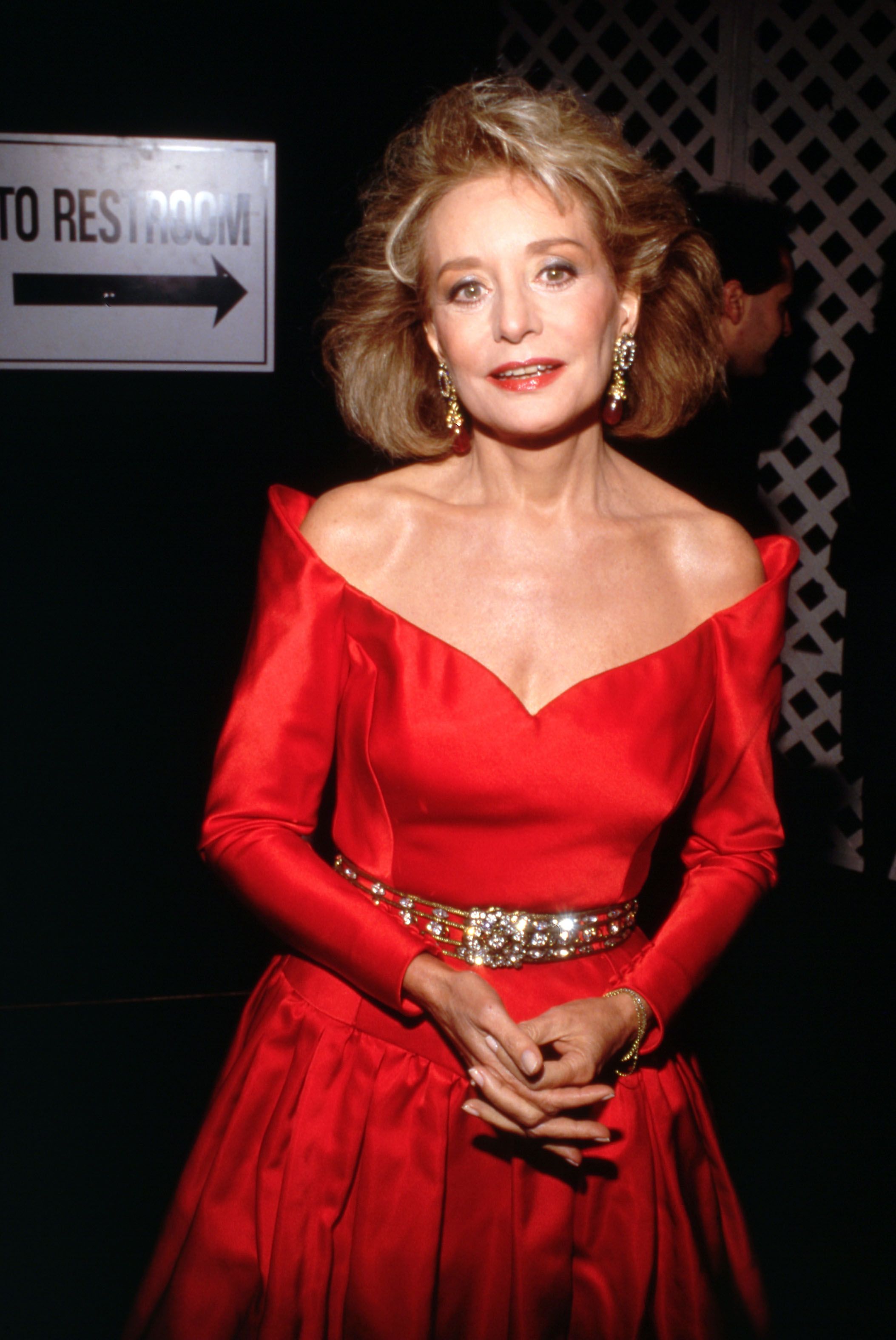 In June 2006, Jones interrupted the show's usual flow of hot topics to make an announcement.
"Something has been on my heart for a little bit," Jones said. "I feel like this is the right time to tell you that the show is moving in another direction for its 10th season, and I will not be returning as co-host next year."
Jones' co-hosts reacted with surprise, especially Behar. Walters remained silent. That is, until the show was over.
Walters spoke with The Associated Press and said that Jones' announcement was supposed to come two days later. Hence, why the rest of the panel was so surprised. Walters also refused to let Jones back on air for any future episodes.
"I love Star and I was trying to do everything I possibly could—up until this morning when I was betrayed—to protect her," Walters said.
Jones spoke with People to reveal that she was leaving the show because her contract wasn't renewed.
"I feel like I was fired," Jones said.
Walters had something to say about that as well.
"I would have loved for Star to have left and not said 'I was fired,' and not make it look like the program was somehow being cruel to her," Walters said.
Related: What Happened Between Barbara Walters And Rosie O'Donnell?
Walters would go on to say that the reason for Jones' departure was due to research that showed the audience was growing unhappy with her.
"They had done a great deal of research, and her negatives were rising," she told The New York Times. "Not so much because of what she did on the air. It was things she did off the air. The audience was losing trust in her. They didn't believe some of the things she said."
However, according to Walters, she wanted to give Jones a chance to remain on the show.
"We tried to talk [ABC] out of it," she said. "And we tried to give Star time to redeem herself in the eyes of the audience, and the research just kept getting worse."
Star's Departure From The Show Created A Rift Between Her And Barbara Walters
Due to the way Jones' exit from The View unfolded, a rift had developed between her and Walters.
When Walters promoted her memoir "Audition" on The Oprah Winfrey Show, Jones was a topic of discussion. This caused Jones to shoot back at the talk show host.
"It is a sad day when an icon like Barbara Walters, in the sunset of her life, is reduced to publicly branding herself as an adulterer, humiliating an innocent family with accounts of her illicit affair and speaking negatively against me all for the sake of selling a book," Jones said. "It speaks to her true character."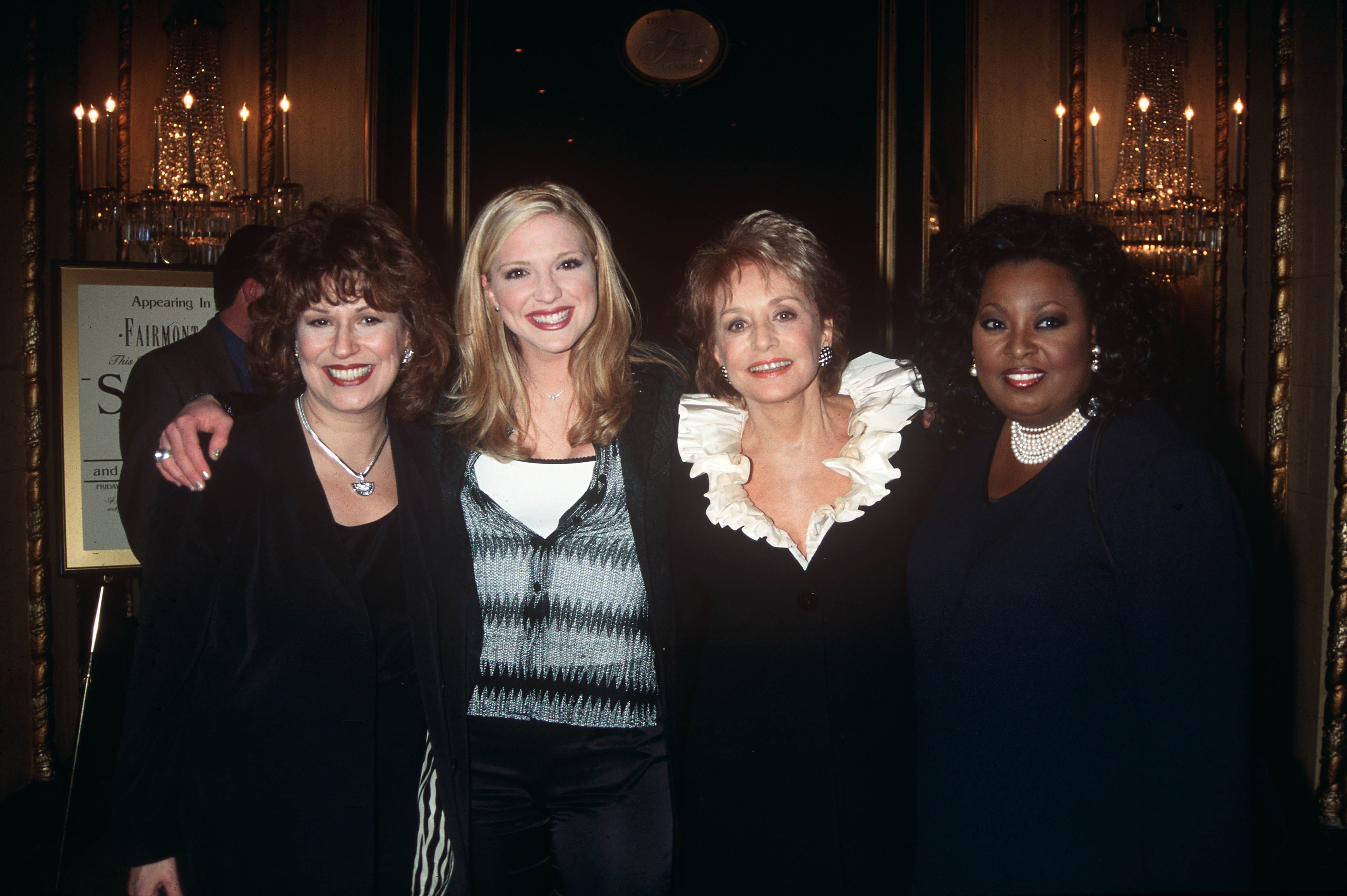 Jones would also tell Larry King that she made the announcement prematurely in order to get ahead of rumors she was leaving, as it became "a circus atmosphere."
"I agreed that I would make the announcement that I would leave on Thursday," she said. "I specifically said that I did not want a big large tribute. I didn't feel that way after being told that my contract wasn't going to be renewed."
Related: Sherri Shepherd Completely Embarrassed Herself On The View In Front Of Barbara Walters And Whoopi Goldberg
In 2022, Jones told People that there is no chance she will ever return to The View full-time.
"I've come back many times to guest with them. I love the ladies," she said, "but they're doing their show and one does not go back. One moves forward."
After Walter's death, Jones paid tribute to the late host on social media, calling Walters her "sister … mother … friend …colleague … [and] mentor."
"I owe Barbara Walters more than I could ever repay," Jones added. "Rest well."