That's So Raven was one of the most successful programs on the Disney Channel. The teen sitcom starring Raven-Symoné, about a young clairvoyant trying to make sense of her visions, received consistently high ratings. In fact, she's now worth a whopping $40M for her work on the show and in the entertainment industry.
The show was not only hilarious to watch, but it also featured special episodes that addressed contemporary themes like racism, eating well and body positivity. There are a lot of memorable quotes and events in the series, but there are also a lot of dubious ones as well.
Related: Here's How Raven From 'That's So Raven' TV Show Amassed Her Massive Wealth
The majority of them usually contain some offensive humor or strange, unexplained plot errors. Some of these may have escaped your attention when you were younger, but more perceptive adults will undoubtedly see them if they watch now.
Here are some of the more debatable scenes from That's So Raven…
6
When That's So Raven Made An R. Kelly Joke
The series features several different love interests for Raven. She dated Devon Carter (Jonathan McDaniel) throughout most of Season 2, and he stands out among them.
In the episode, Raven discovers that Devon is leaving after his father remarries. In an effort to persuade Devon's father to stay, Raven tries to crash the wedding. She ultimately assumes the role of the bride and is made to proceed down the aisle.
No one knows that the bride is actually Raven because she is cloaked in a bridal veil. The entire wedding party gasps as Raven tells Devon's father that she loves his son without taking it off.
Raven goes on to further shock and offend others by revealing that she is only 15 years old. At that point, a background character in the scene may be heard saying, "Who is that? R. Kelly?"
Two jokes about someone dating an underage teen are told to us in the course of one scene. Not really a topic for jokes among children.
5
When Chelsea And Eddie Allude To Adult Activities In That's So Raven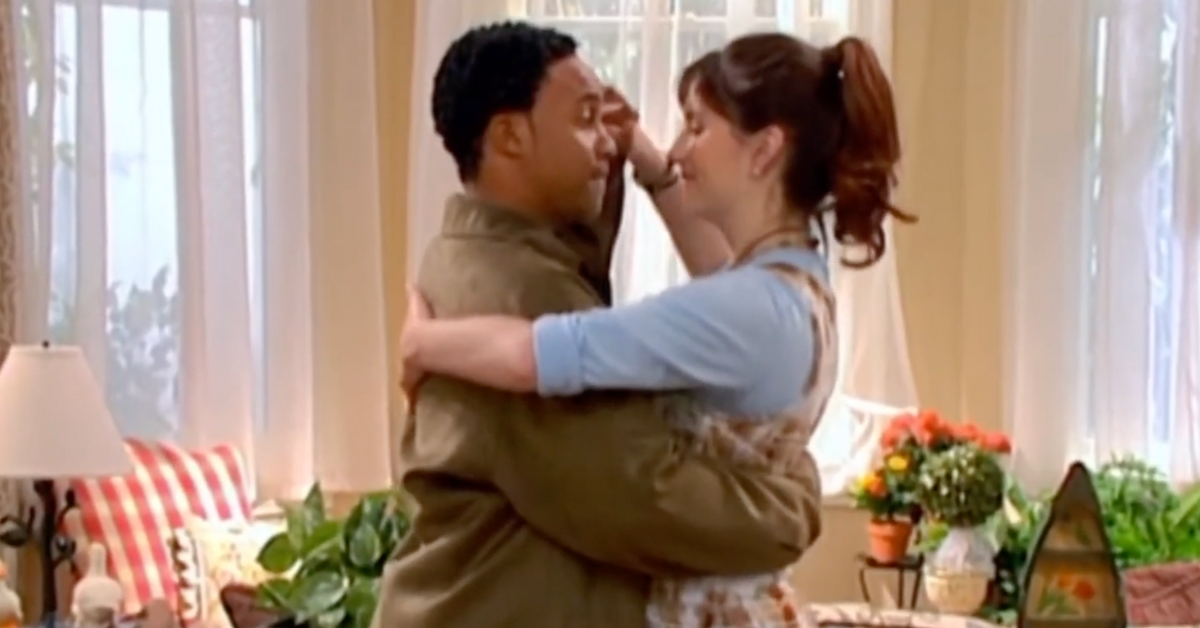 Raven becomes worried since Eddie (Orlando Brown) and Chelsea (Anneliese van der Pol) are avoiding her and keeping information from her private. Raven experiences a vision that seems to depict her two pals preparing to kiss, which only makes things worse.
She impersonates a plumber and follows them to Chelsea's home, but she is unable to extract any information from them. Near the end of the show, when she confronts them about it, Eddie and Chelsea gleefully discuss making some of their "moves" on stage for everyone to witness.
Eddie and Chelsea are actually working on dance routines for a performance at a new restaurant's opening night.
But Raven didn't know that, and even though she never accuses them directly, the "moves" Raven is considering are obviously inappropriate for children and families to watch. At least when Eddie and Chelsea start their performance, everything is settled in the end.
4
When Raven Simulated Weight Gain To Send A Message On That's So Raven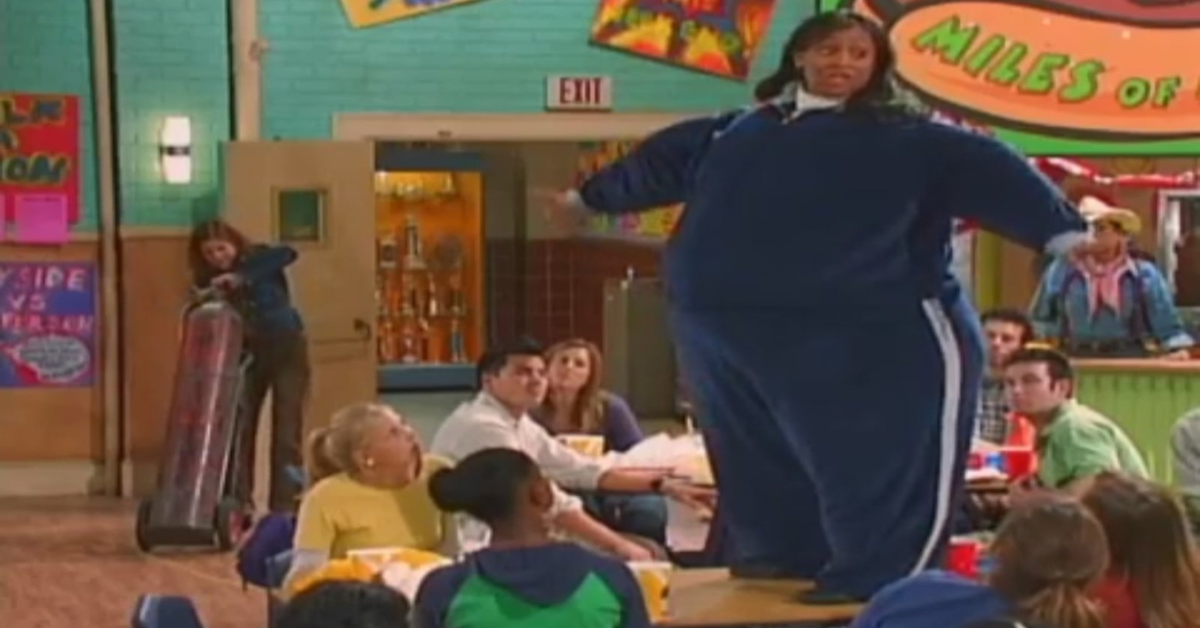 The third season episode, "Food for Thought," features a contentious scene with a significant moral. The focus was on maintaining a healthy diet while still indulging in some of your favorite foods, but it didn't exactly pan out that way.
The cafeteria at Raven's school now serves adolescents fatty and unhealthy cuisine as part of a new lunch program. Raven and Chelsea try to inform their classmates about the risks of consuming too much fast food after Raven has a vision that she and the other students would develop significant health problems if the food court persists.
Even if the message is crucial, the entire episode just feels strange. Why would a school permit such a harmful food option in its cafeteria? Particularly perplexing are the excessively huge amounts they feed kids. Not exactly cost-effective, Raven's hot dog turns out to be a yard long, and Eddie's onion rings are the size of his head.
Even at the very end of the episode, Raven is shown dressing in an air-filled jumpsuit to represent gaining weight. Raven flies around the cafeteria like a balloon as a result of the suit overinflating and popping. It's a pretty odd conclusion to an already-odd episode.
Related: The Secret Behind Raven-Symoné's Incredible Weight Loss
This was also the last episode for Raven's mom, Tanya Baxter (T'Keyah Crystal Keymáh). She left the show to look after her grandmother, who was diagnosed with Alzheimer's disease, and she decided to become her caregiver. At least the episode had a wholesome aspect to it behind the scenes.
3
When Raven's Underaged Brother Attacks Eddie For Alone Time With A Girl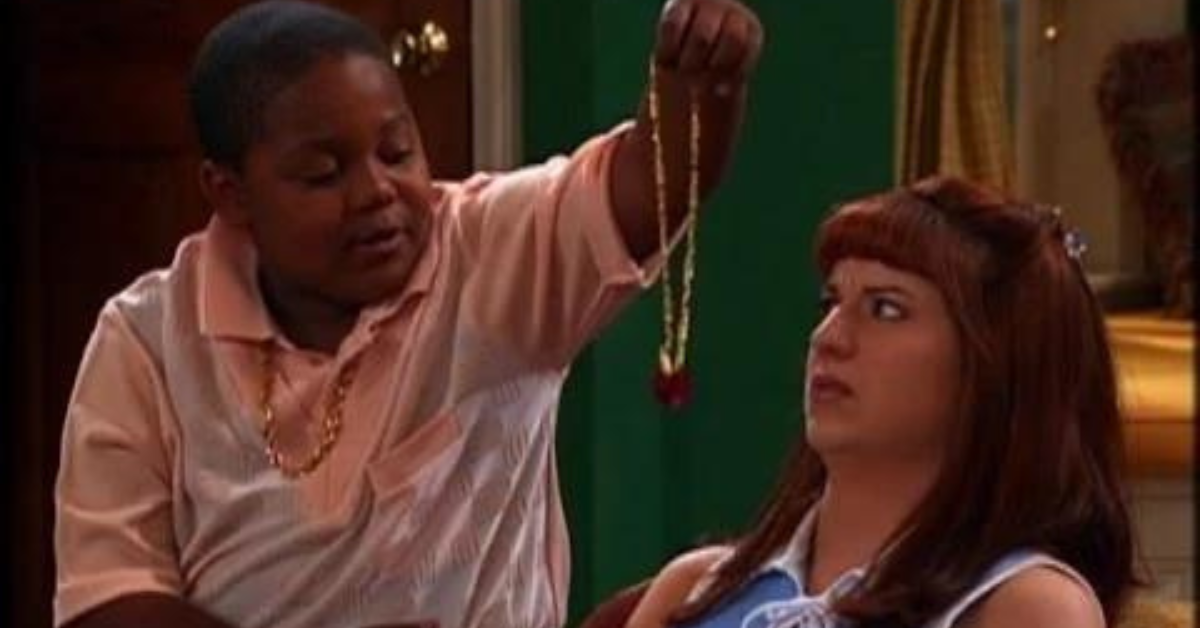 In the first few episodes of "That's So Raven," Cory (Kyle Massey) has a serious crush on Chelsea. To Chelsea's dismay, he repeatedly hits on her and refers to her as "baby" whenever he can. While Cory's crush on Chelsea might occasionally be endearing and humorous, it frequently crosses the line.
When Cory is being looked after by Chelsea and Eddie in the episode, Cory tortures Eddie into leaving the house so that he may spend some time alone with Chelsea. The punishment includes locking Eddie out of the house while hurling eggs at him and snatching Eddie's clothes while he's in the shower.
Moreover, Cory occasionally acts quite improperly toward Chelsea. In a different episode, when Chelsea makes fun of Cory for his pajamas, he replies that he'll wear them if it "turns her on." When you consider that little Cory is only a child at the moment, his comments about how to get women excited come as quite a surprise.
This storyline behavior holds dark foreshadowing, as Kyle Massey, now 31 years old, has been accused by several women of predatory behavior.
2
When Cheating On A Test Somehow Became A Good Thing On That's So Raven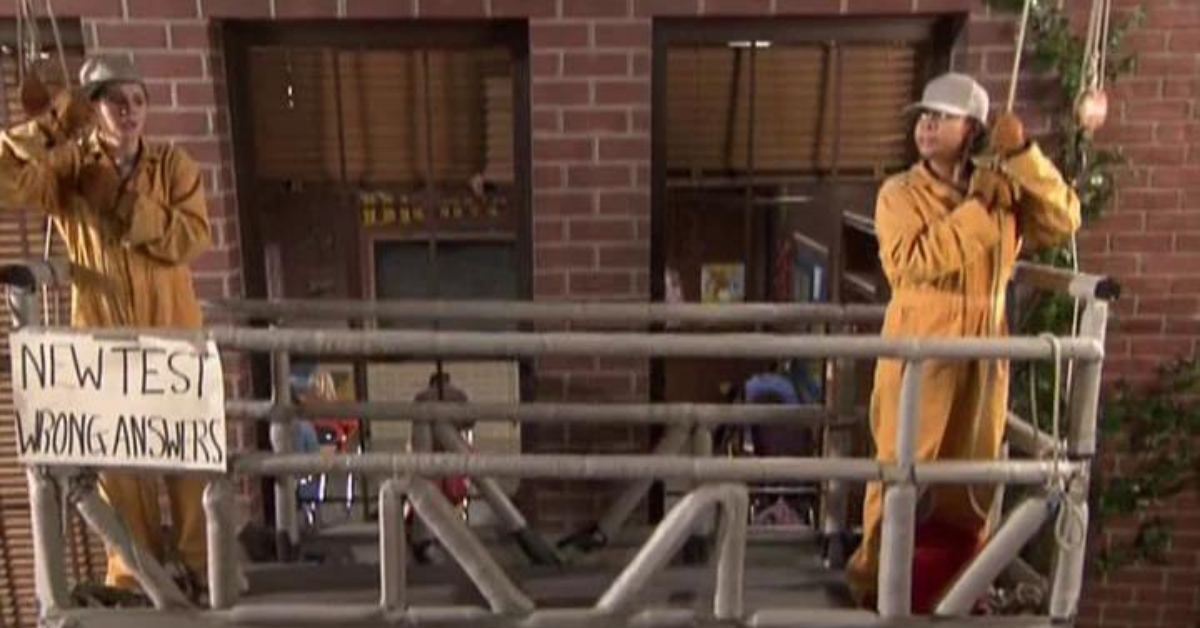 Eddie's performance on a Spanish exam is the focus of an early episode of That's So Raven. Raven gets a vision showing her the correct answers to the test, but she doesn't want Eddie to pass by copying them. She and Chelsea are trying to assist him in his studies, but he is having difficulty grasping the Spanish language.
Eddie is upset that Raven has the solutions but refuses to share them with him. Given that he stands to miss out on playing in the big basketball game if he does poorly, Raven gives him the answers he needs.
But, when Señorita Rodriguez drastically alters the test, none of his responses are helpful. Raven and Chelsea dress up as the window washers and try to alert Eddie by holding up signs outside the classroom window.
1
When Cultural Appropriation And Hygiene Shaming Appear In Tandem On That's So Raven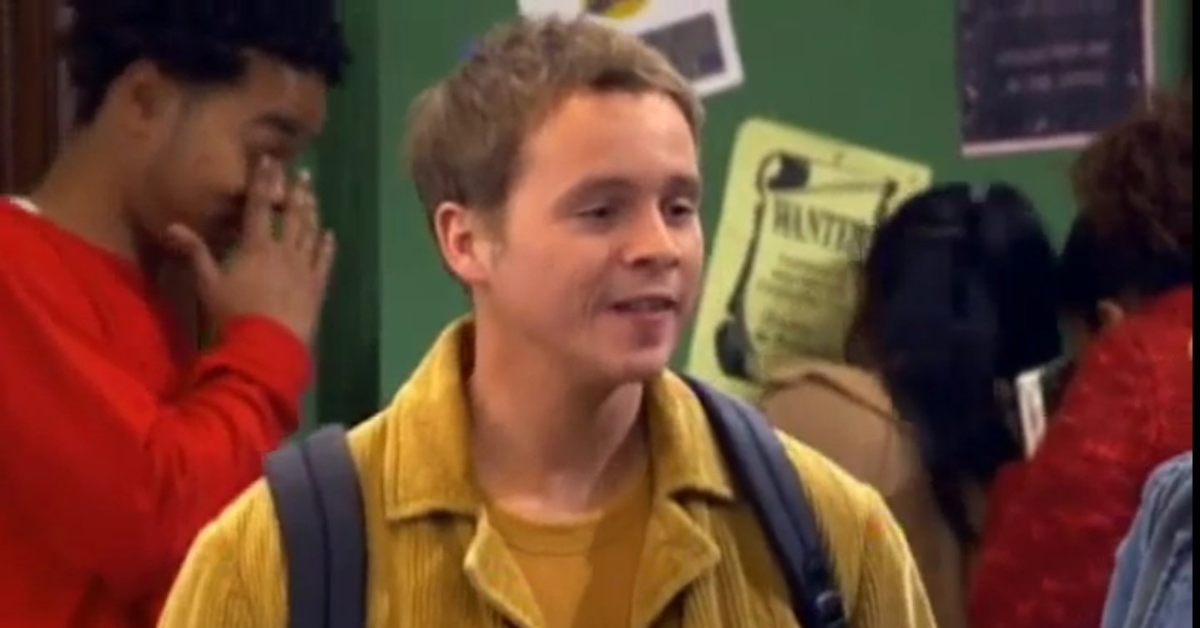 As Chelsea runs for class president, her opponent is Ben Sturky, or "Stinky Sturky," as the kids call him, because he doesn't care much about his personal hygiene. According to Raven's vision, Ben Sturky will easily be elected president.
Chelsea receives image advice from Raven and Eddie, but when Raven encourages Chelsea to reinvent herself by dressing like a stereotypical geek and having Chelsea speak with a Jamaican accent, things go horribly wrong.
Such storyline points are quite upsetting, but Raven only makes her friend's situation worse. Raven claims that Chelsea will complete duties for people in exchange for their votes. Raven steps in to help make things right once Chelsea learns and becomes outraged.
Related: How Raven-Symoné Has Evolved From Her Child Star Days
Even though Chelsea still loses, the results are considerably closer than they were in Raven's vision. It's certainly not a point anyone would like to make favorably.
It's episodes like this that have fans of the show speculating whether Raven's visions are simply hallucinations from a mental illness, as some of her so-called visions don't pan out the way it's shown.