Share and Follow
The Big Bang Theory: The Definitive Inside Story of the Epic Hit Series made several reveals fans didn't know of, and that included the food the cast was served on-set. For a lot of scenes throughout its 12 season run, the cast ate Chinese food. This wasn't a fake prop or anything of the sort. The show had a prop master behind the scenes that would make real meals for The Big Bang Theory.
We'll take a closer look at the prop master's experience on the series, while also revealing what was done with all the leftovers once the show finished shooting for the day.
We're also going to take a closer look at fan theories that explain why the cast typically ate Chinese food over anything else.
Kaley Cuoco Actually Ate Her Meals On-Set During Scenes, And The Leftovers Were Donated
The post has since been removed by Kaley Cuoco. However, she had given the fans a behind the scenes look at life on The Big Bang Theory, which included herself actually eating the meals they at in the show.
Cuoco revealed, "If you ever wanted to know what happens during our 'dinner' scenes, here are two videos that show the before and after . I always forgo lunch if I know we are shooting an eating scene like this one lol when you watch TONIGHT's all new @bigbangtheory_cbs episode, you will know I was quite satisfied. Notice our crew cleaning up the props and throwing things away. The cast is moving on with their day. The scene is done. I'm wrapped. Time to go home."
RELATED – The Big Bang Theory Cast Appeared Together One Last Time With Stephen Colbert But Fans Weren't Happy That One Member Was Snubbed An Invite
The post did cause some controversy, given the amount of food that was served on the show, and the likelihood of it getting thrown away. Cuoco was quick to disregard that notion telling fans the leftovers were donated.
Johnny Galecki Gagged Mid-Scene After The Chef Was Overly Eager With The Amount Of Sriracha In His Meal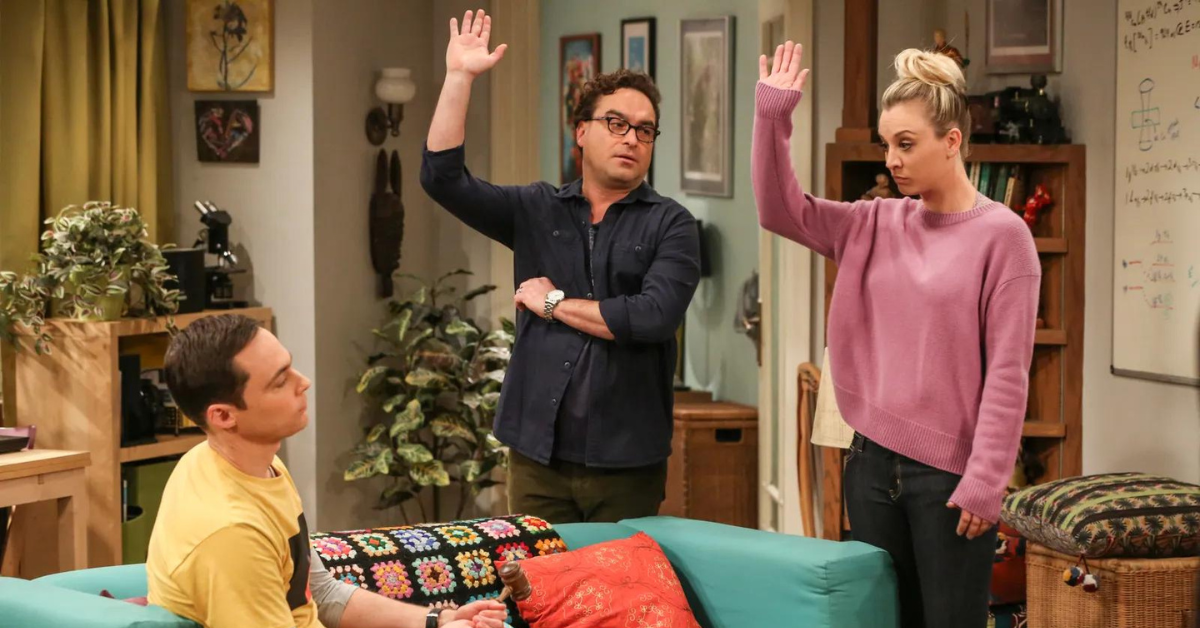 The Big Bang Theory: The Definitive Inside Story of the Epic Hit Series made several major reveals as to what life was like behind the scenes. Us Magazine revealed some of them, which included prop master Scott London talking about the dishes he would prep for the show. Big Bang fans are well aware Chinese food was usually on the menu.
"The Chinese food pretty much got made on the day, so it was always super fresh. I used to make the rice in my prop room. I'd use Minute brown rice, add water, a little bit of sriracha, quite a bit of soy sauce to give it flavor, which would turn it more into fried rice, and then I'd put the vegetable mix with carrots and peas in it after it was cooked," London revealed.
RELATED – Johnny Galecki Left The Big Bang Theory Set In Tears After A Certain Scene Hit Close To Home
The prop master would go on to reveal that Johnny Galecki was a big fan of sriracha at one point. Knowing this, London decided to add a bit more into his on-set portion and it backfired mid-scene.
"Johnny was on a soup kick for a long time, because he loved this vegetarian wonton soup, but mostly it was just broth with the sriracha sauce."
He continues, "I'd also chop green onions and scallions in there just to give it a little color and flavor, and we'd keep it in a thermos to stay warm. But on one of our first shows back, I got a little overzealous with the sriracha, and right in the middle of a scene he started gagging. Whoops."
RELATED – Bill Nye Was Shocked How Bob Newhart Treated Him When Guest Starring On The Big Bang Theory
Definitely an unexpected hazard for Galecki on that day!
Big Bang Theory Fans Noticed The Show Was Very Tactical With The Food It Served, Avoiding Things Like Hamburgers Due To Reshoots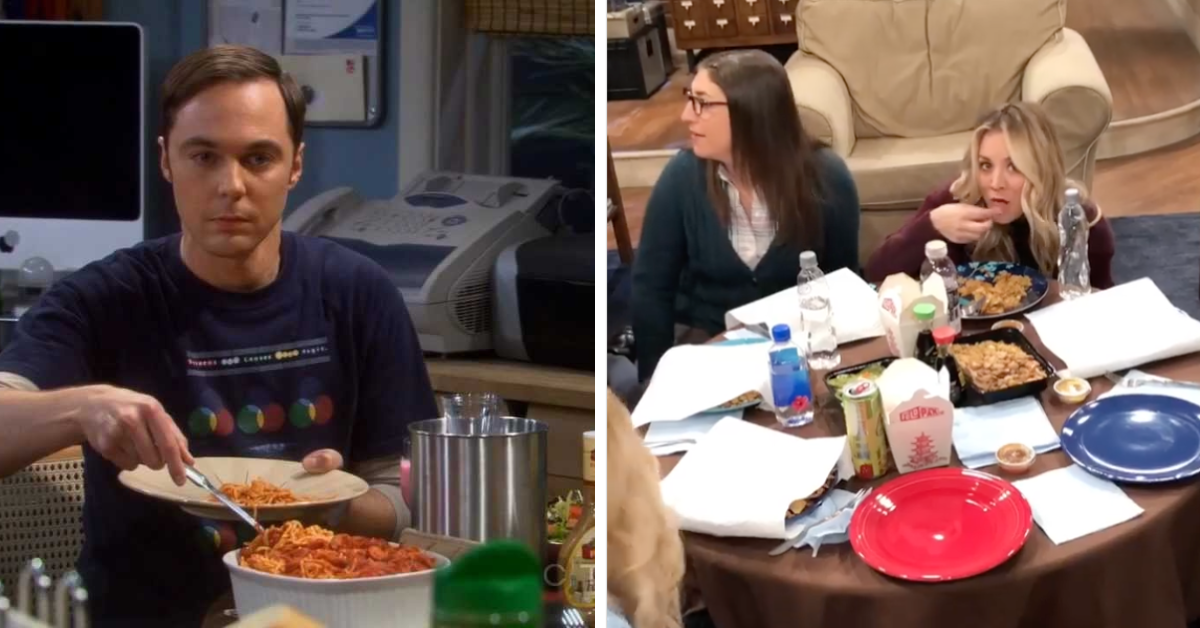 Quora users made a few observations as to why The Big Bang Theory characters typically ate Chinese food on the show. For one, a user noted that it was easy to move around in their plate, making it seem like they were eating, but in reality, weren't doing much.
"That's why they eat a lot of Chinese food and salads. They can move food around with their forks (or chopsticks) and never actually ingest or remove any, allowing faster movement from take to take."
Another user suggests Chinese food was used in the case of reshoots. If a scene needed to be reshot, they simply added the leftover to their plate. This would've been difficult had it been something like a hamburger instead.
"You don't see them eating a lot (if any) hamburgers (the most common meal in America). If an actor took a bite out of a hamburger in one take of the scene, they would need to do it again in every take because footage from multiple takes of a long scene can be edited together."
Interesting theories that do make a lot of sense.
Share and Follow