Leslie Jordan was an incredible actor who brought joy to millions of viewers thanks to his roles on shows like Will & Grace and Call Me Kat. His unexpected death at the age of 67 left fans mourning, with many remembering his positive, upbeat personality.
His fellow Call Me Kat cast members were also devastated by the news. They decided to give Jordan's character a proper send-off. The result was moving and emotional.
Leslie Jordan's Final Appearance In An Episode Of 'Call Me Kat' Airs Months After His Death
Jordan's final acting role was in the sitcom Call Me Kat as Phil, a baker at a cat café in Louisville, KY. He co-starred alongside Mayim Bialik, who played the title role of the café's owner. Jordan's final appearance was in a Thanksgiving episode, which aired months after his passing.
After the episode aired, Bialik posted a TikTok, explaining the episode and how painful it is to reflect on since Jordan's death.
"We didn't know at the time that that was Leslie's last episode," she said, while adding that she "couldn't bring myself to watch it." She continued, "I'm not ready. That week was so incredibly special because of our dialogue coach directing for the first time and just how much fun we had."
The episode also marked Jordan's first on-screen kiss, something Bialik discussed in her TikTok.
Related: RIP Leslie Jordan: Remembering The Comedian's Fabulous Life
"He and John Griffin, who plays his boyfriend on the show, were very specific about their appreciation for our writers' sensitivities in writing a gay couple that was navigating the newness of living a truly authentic out life. It was a very important episode for Leslie in particular."
Leslie Jordan Is Honored On An Episode Of 'Call Me Kat' As His Character Is Written Out
The episode which explained Phil's absence aired after the cast returned from their holiday hiatus. The episode was titled "Call Me Philliam" and featured a guest appearance from Vicki Lawrence, who played his mother, Lurlene Crumpler. Lawrence co-starred with Jordan in the 2018 Fox comedy The Cool Kids.
"We're still grieving," Bialik told Entertainment Weekly. She said that the cast wanted a send-off for Jordan "that would both celebrate him and honor him in a way that we hope is respectful."
Instead of killing off his character, the show decided to wrap up Phil's storyline by saying he had decided to stay in Tahiti after going on holiday with his partner Jalen, played by John Griffin. In the episode, the cast discusses how the two decided to get married and open a bakery there.
At the end of the episode, the cast sat around a laptop and reflected on how much they would miss Phil. Based on what they were saying, it felt like they were talking about Jordan as well. Then, a chair with Jordan's name was brought on set and the cast gathered around it.
Related: 8 Memorable Leslie Jordan Roles
"What we've done here is we've given Phil a happy ending," Bialik said. "What we're really doing is mourning the loss of our dear friend, Leslie Jordan. He is irreplaceable. We will miss him very much. Love, light, Leslie."
The moment broke the fourth wall and had the cast in tears. Viewers were also moved by the tribute, as evident by various posts on social media.
Leslie Experienced An Unexpected Career Change By Becoming A Country Singer
One of the unexpected moments of change Jordan experienced recently was a pivot to country music. The actor recently released an album called "Company's Comin'" which remade classic Christian hymns alongside iconic country music artists.
"So unexpected just to happen in my 60s — I'm a country music singer now," Jordan told CBS News just weeks before his fatal car accident.
"I love Nashville and the way that Nashville embraced me, you know, and to be taken kind of serious, and to have made an album with Dolly Parton, Chris Stapleton, Brandi Carlile? That's something."
Jordan said that the internet encouraged him to make the career change through social media.
"I had a Sunday Instagram singing hymns and people started tuning in and somehow from that, we decided to make an album," Jordan said.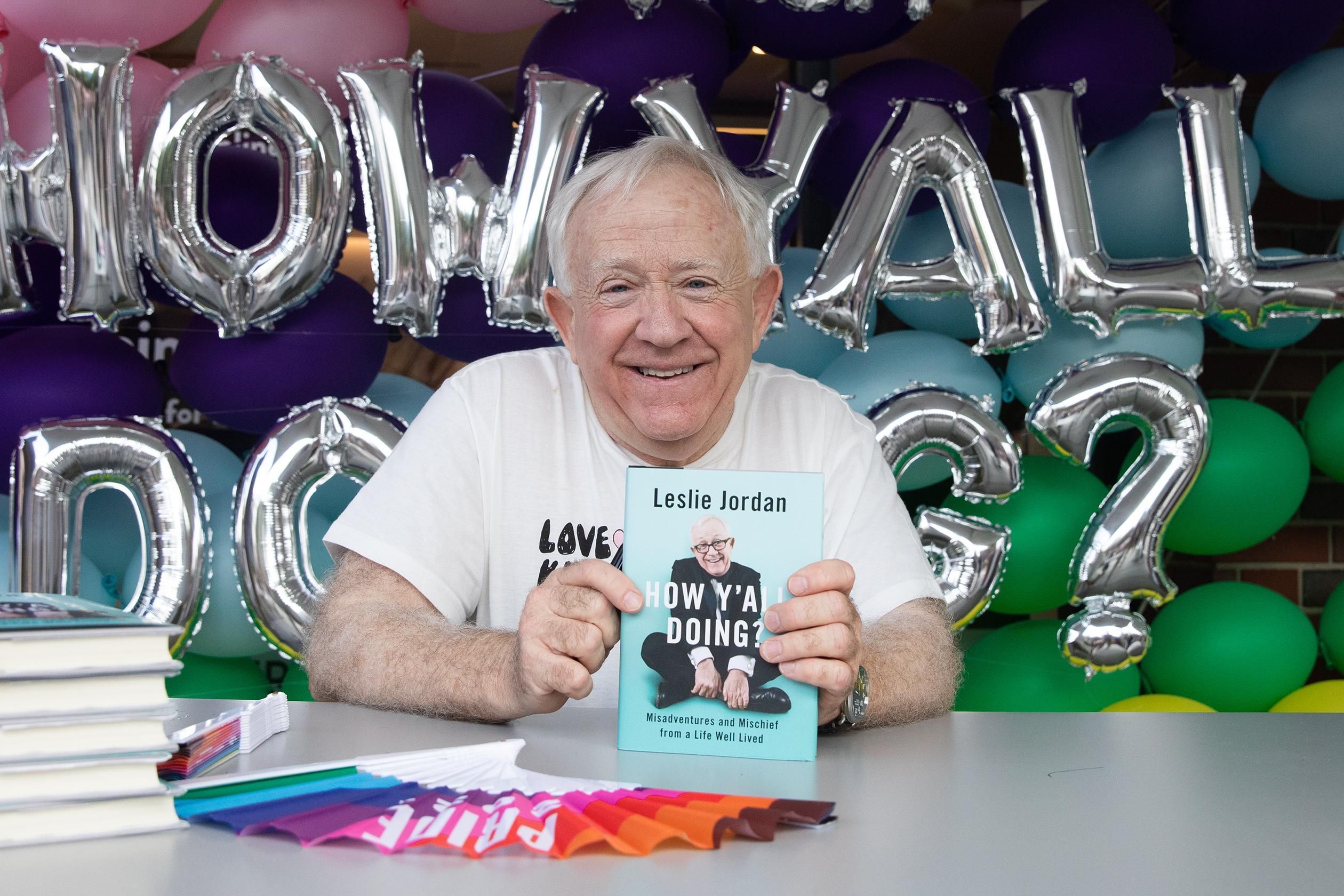 His CBS News interview would be his final televised interview. Jordan reflected on being typecast by producers once his acting career took off.
"It's, like, they'll say, I'll do a take or something, and they go, 'Well, where – do that Leslie Jordan thing," he said. "And I say, 'OK, OK, that I can do.' Whatever that is, I don't know!" When pressed by the interviewer about what that is, Jordan described it as "bright" and "bubbly."
Related: The Greatest Things Leslie Jordan Did During His Lifetime
When speaking to Entertainment Weekly, Bialik reflected on that bubbly personality that got so many through quarantine thanks to Jordan's Instagram posts.
"What I think that many of us felt was that Leslie was a person who really, truly did understand how loved he was when he was alive, and we definitely took comfort in that. I don't think I understood the impact of how many people he touched, in particular during Covid, and during those early days quarantine, when he was a welcome comfort to people."