Angelina Jolie and Brad Pitt's divorce has been so messy that it puts the news of him divorcing Jennifer Aniston to get with his Mr. & Mrs. Smith co-star to shame. The couple split after 12 years together, eight of which were spent without the knot and the last five after it. And they share six children between them: Maddox, Zahara, Shiloh, Pax, and twins Knox and Vivienne.
According to reports, the reason behind Brad Pitt and Angelina Jolie's divorce was Pitt's violent behavior towards his children and his alcoholism. And while Pitt has denied the former claim, he has admitted to the latter. Nevertheless, the intense divorce drama was heavily centered on the splitting of their properties and on child support, with Jolie even filing a lawsuit after their divorce about Pitt not honoring his child support commitments.
But is Brad Pitt really unsupportive of his children and their future?
The Reason Brad Pitt Set Up A $250 Million Trust Fund For His Kids
According to RadarOnline, a source close to Brad Pitt revealed how he has set up a $250 million trust fund for his children to protect 'their interests after his death.'
"Brad has seen how spiteful Angie can be during this divorce," the source said. "It's taught him not to trust her — especially with his money!"
The trust fund is for all six kids and specifically set up so 'Angelina won't be able to touch his money after he passes away.'
Related: Brad Pitt And Bradley Cooper Have A History, But It's Not All Good
The source also revealed that Pitt drew up a will to ensure 'he didn't leave anything to chance.' And that he intends to leave every penny of his fortune 'to be divided equally among all six kids.'
But according to the lawsuit filed by Angelina Jolie in 2018, Brad Pitt was shirking his responsibilities when it came to paying child support expenses.
Did Brad Pitt Not Pay His Share Of Child Support?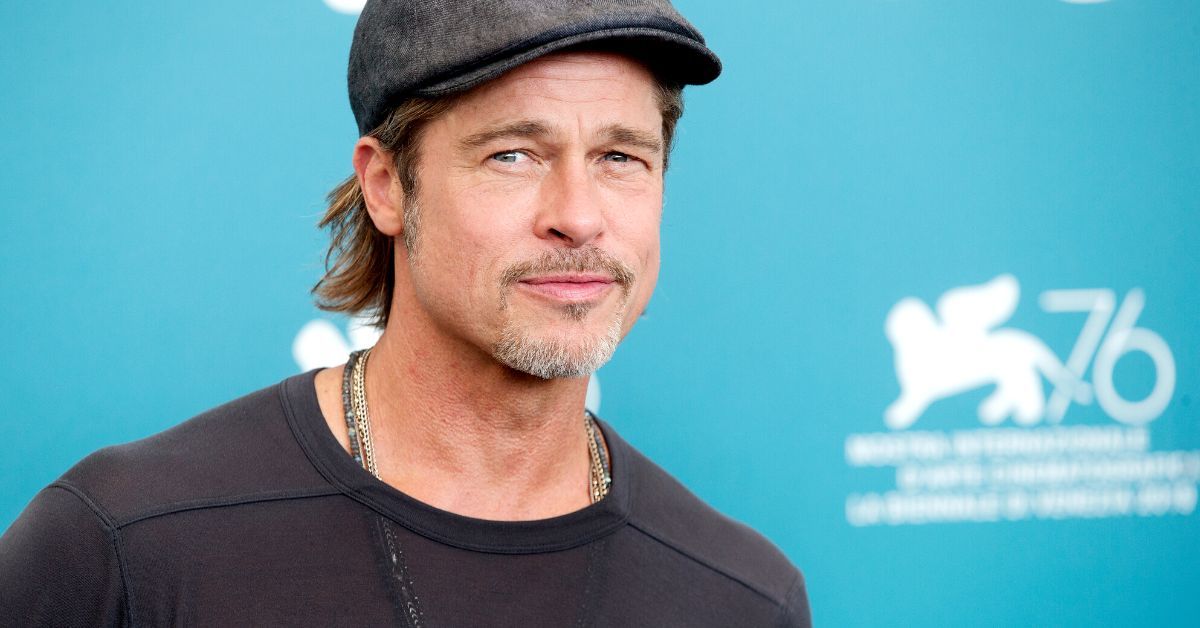 Angelina Jolie's lawsuit against Brad Pitt regarding child support centered on him not paying any "meaningful" child support after their split, as per the court documents.
And while Pitt's lawyers slammed the allegation immediately as false, Jolie's spokesperson said that 'Jolie's filing was factually accurate' and that Pitt's team was trying to 'hide the truth through distraction tactics.'
Related: Here's Why Angelina Jolie And Brad Pitt's Real Estate Portfolio Was Unrivalled During Their Relationship
"Following the incident of September 2016, Angelina and the children needed to move from the family home, which Brad chose to keep, including all of its contents," Jolie's spokesperson said.
"Brad was asked to assist in the expense of a new home for Angelina and the children, but instead he loaned Angelina money, for which he is charging her interest on a payment plan. Angelina will of course honor that loan. A loan is not, however, child support and to represent it as such is misleading and inaccurate."
According to reports, Pitt loaned Jolie $8 million to purchase a new home for her and her kids because most of her assets were not liquid and tied to their shared wine estate Chateau Miraval.
The spokesperson went on to say that Jolie was asking Pitt to shoulder '50% of the child support expenses' which she had been taking care of for two years since their split in 2016.
Pitt's team said that Pitt had paid Jolie $1.3 million in child support. But according to reports, the total cost of raising their children is up to $10 million every calendar year, including security, school, travel, and nannies.
Did Brad Pitt Try To Block Angelina Jolie From Liquidating Her Wealth?
According to court documents filed by Angelina Jolie's company Nouvel, Brad Pitt tried to "seize control" of their shared wine estate Chateau Miraval which was once also their home and the place they welcomed their youngest children, Knox and Vivienne.
"In retaliation for the divorce and custody proceedings, Pitt embarked on a multi-faceted, years-long campaign to seize control of Chateau Miraval and appropriate the company's assets for his benefit and that of his own companies and friends. Appointing himself the rightful owner of Chateau Miraval, his twin objectives were to usurp the value of Jolie's company, Nouvel, and to obtain sole ownership of Chateau Miraval," the document said.
Related: Angelina Jolie's Former Nanny Revealed The Language At Home With The Kids Wasn't Always The Cleanest
The filing also alleged that Pitt had wasted millions on "vanity projects", which included 'a swimming pool renovation and restoring a recording studio.' And that he tried to block Jolie from liquidating her wealth that was tied to the wine estate.
According to the document, Jolie had tried to sell her share of the estate to Pitt and had "negotiated with him for months" but "Pitt's hubris got the better of him" at the "eleventh hour."
"[Pitt] made an eleventh-hour demand for onerous and irrelevant conditions, including a provision designed to prohibit Jolie from publicly speaking about the events that had led to the breakdown of their marriage. Pitt knew that much of Jolie's wealth and liquidity were tied up in Nouvel and used that fact to try to force Jolie to agree to his unreasonable terms," the document said.
Jolie was ultimately forced to sell her stake to a Russian oligarch in 2021, after which Pitt filed a lawsuit against Jolie for "selling her interests" without his permission.