Share and Follow
Highlights
BTS member V and BLACKPINK member Jennie Kim have been at the center of dating rumors.
Both Taehyung and Jennie have been linked to other high-profile individuals.
If the rumored relationship were true, Taehyung and Jennie would face intense media scrutiny.
In K-pop, musicians and performers are admired and referred to as idols. As such, an idol's professional and personal life is often examined by adoring fans anxious to find out what they're up to. Arguably, two of K-Pop's most popular bands, BTS and BLACKPINK, have naturally been subjected to their fair share of scrutiny; none more so than BTS member V, aka Kim Taehyung, and BLACKPINK member Jennie Kim, who are both respected and praised in the industry for their attractiveness and singing prowess.
When rumors arose that the superstars might be dating, it nearly broke the internet. Almost at once, the alleged couple became affectionately known as Taennie (a fusion of their names), and countless videos, articles, and pictures of them were plastered online.
However, neither Taehyung nor Jennie have confirmed or denied their romance. However, there are a few reasons why the two would want to keep their rumored romance as quiet as possible…
Who Else Has BTS' Kim Taehyung And BLACKPINK's Jennie Dated?
As popular idols, BTS' Taehyung and BLACKPINK's Jennie have been romantically linked with one another and other high-profile people. As South Korean entertainment companies often have strict dating rules regarding idols, it's not unusual for singers to remain private about their love life; this has often led fans and the media to either speculate or piece together clues to whom an idol might be dating.
Kim Taehyung was once romantically linked with a fan known simply on social media as Hi; this was backed up by various blind items that the press and fans picked up on, such as Taehyung seemingly giving a shout-out to her on Instagram.
However, once the gossip began gaining traction, BTS' management company, HYBE, stated that though Taehyung and Hi knew one another, they were just friends.
According to PopSugar, Taehyung found himself embroiled in more dating rumors when it was alleged he was dating the daughter of the CEO of a hotel and resort conglomerate called Paradise Group.
Eagle-eyed fans were said to have spotted Taehyung at an art exhibit with his rumored girlfriend and her mother. However, once again, HYBE denounced the rumors, stating:
"Chairwoman Choi Yoon Jung's family and V are just acquaintances." Taehyung also addressed the gossip on the social networking site Weverse, calling the speculation: "Pathetic," he added humorously, "I'd like to sing UGH."
Taeyhyung gave a rare glimpse into his love life in a radio interview. Per a Times Now News report, Taehyung stated that although he's had many girlfriends, he added:
"I've never been in a serious relationship. Actually, I couldn't refuse a [crush's] confession. I think that's the reason why I have never been in a relationship for more than 20 days."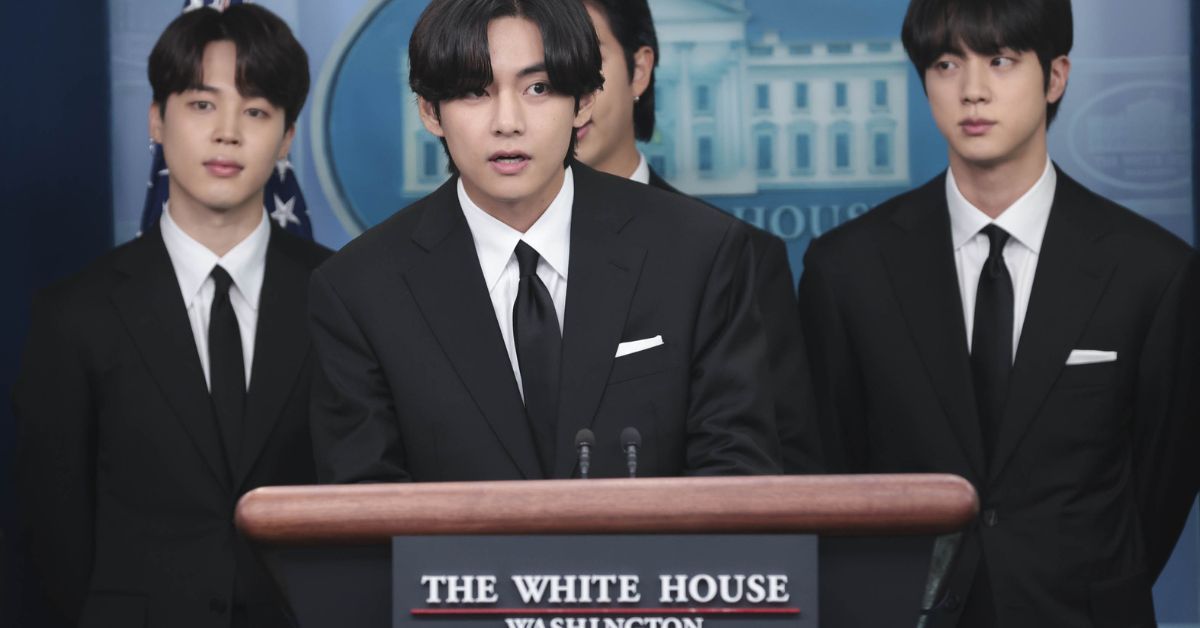 BLACKPINK's Jennie has also been embroiled in many relationship rumors. Her first publicly confirmed romance was with Kai, from the band EXO. Fans of the two idols initially speculated that the two were dating after several Instagram posts were uploaded on their accounts that alluded to them vacationing in the same place. Paparazzi then spotted the two out and about in South Korea together on a date.
Related: 'BlackPink' Fans Say Jennie Is The 'Hottest Person Alive' After New Calvin Klein Photoshoot
Read Related Also: Jennifer Aniston's utterly ridiculous but cellulite-busting compression trousers
Since all had been revealed, Kai's management company, SM Entertainment, released an official statement confirming that he and Jennie were dating. Sadly, their romance didn't go the distance.
Jennie was also rumored to be in a relationship with a member of one of K-pop's most revered groups, Big Bang. The member in question was G-Dragon, also known as Kwon Ji-Yong. By the time Jennie and G-Dragon were said to be in a relationship, they had already long been acquainted in the industry. Later in their careers, South Korean media sites reported that the pair had been seen together in Seoul.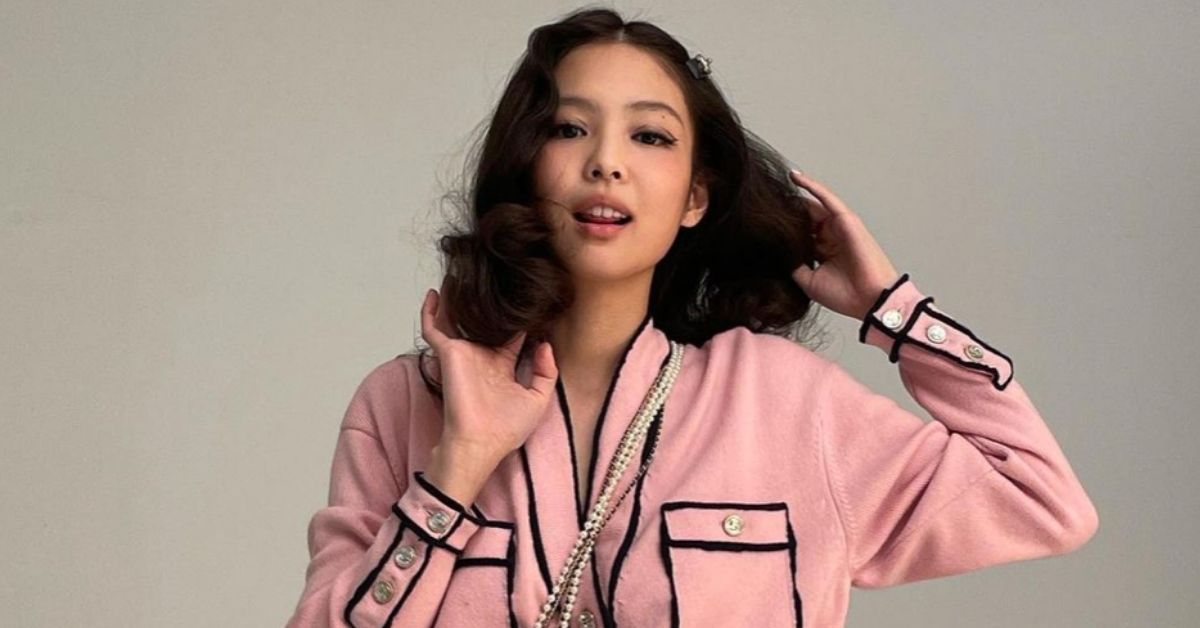 Although their joint management company, YG Entertainment, never confirmed nor denied they were dating, fans noted that G-Dragon had un-followed Jennie on social media. Many rightfully speculated that they had called it quits.
Why Do Fans Think BTS' Kim Taehyung And BLACKPINK's Jennie Dated?
Although Taehyung and Jennie never confirmed that they were dating, there's good reason to believe in the affirmative. It all started when Taehyung followed Jennie on Instagram; he then quickly unfollowed her after fans noticed it.
Not long after the social interaction fiasco, Taehyung was spotted riding in a car with Jennie at Jeju Island.
Fans of the K-pop stars were so excited about the prospect of the two dating that several digitally altered photographs of Taehyung and Jennie were circulated on social media. Although Jennie's management company continued to issue statements that neither confirmed nor denied the dating rumors, they did promise to take legal action against those who created false images of their artist.
Related: BTS' V Sends Fans In A Frenzy When He Accidentally Follows Blackpink's Jennie On IG
According to Yahoo News, a French journalist recorded and later published a video of Taehyung and Jennie's romantic walk together in Paris. The video appeared authentic and had many former skeptics believing that the two were dating.
Why BTS' Kim Taehyung And BLACKPINK'S Jennie Don't Go Public With Their Rumored Relationship
If it turned out that Taehyung and Jennie were dating, they would be subjected to intense media scrutiny, a fact many celebrities like to avoid. They also would inevitably face backlash from some fans who might not prefer to see the two stars in a relationship.
There also remain contractual agreements that South Korean artists are under, which render them unable to discuss certain aspects of their lives for fear of causing damage to the company and artists' revenue and reputation.
Related: BLACKPINK Is BFFs With This Surprising Celebrity
There is also the fact that many celebrities pine for a simpler life away from the camera. Jennie once said in an interview with Elle magazine how important it was to her as a celebrity to maintain a healthy personal and professional life:
"For the past few years, having my close friends, having my family around, and just trying to balance that work life and personal life was very important for me. Because once you get caught in one life, if that's not balanced, I think that's when everything starts collapsing. I don't think one specific thing could de-stress me, because we've got something going on every single moment, but keeping a positive mind, just taking care of your mental health and your body, is definitely something that I do…. I meditate, stretch, read, sleep."
Share and Follow