Not much is known about RuPaul's husband of five years. The Emmy-winning host even had a secret wedding in 2017.
Though Ru has opened up about his love story a few times, not many know that he doesn't live with his husband. Here's the truth about the Drag Race creator's marriage.
RELATED: 13 Drag Families That Have Competed On 'RuPaul's Drag Race'
Who Is RuPaul's Husband Georges LeBar?
LeBar is a 50-year-old artist from Perth, Australia. These days, the professional painter and author owns ranches in Wyoming and South Dakota. As a 6'8″ stunner, LeBar's height was the first thing RuPaul — who is 6'4″ — fell in love with.
"I had to go over and say, 'Who are you?' What are you doing?' 'Can I put my arms around you?'" the drag queen said of their first meeting. "Because I'm tall, I've never been able to put my arms around someone's shoulders who was taller than me."
Though LeBar shares a background in fashion and design, he prefers to stay out of the limelight. His husband described him as a "great guy" who "doesn't care about show business at all".
As for LeBar's current net worth, it's said to be between $2 and $3 million. On the other hand, RuPaul is worth $60 million — making him the richest drag queen in the world.
RELATED: Every Rusical From RuPaul's Drag Race, Ranked
How Did RuPaul Meet His Husband Georges LeBar?
RuPaul and LeBar have only been married for almost six years. But they've been together for about 23 years. The TV personality first met his future husband in 1994. He was 34 and the rancher was just celebrating his 21st birthday that night. "I met him on the dance floor at Limelight in 1994 on his birthday," Ru shared in 2017. "We got married this year on the anniversary of when we met."
The entertainer also confessed that he manifested his husband. "He's so kind and funny," he told Buzzfeed. "I remember praying, 'I want a sweet, sensitive man,' and I got an Australian who's just lovely."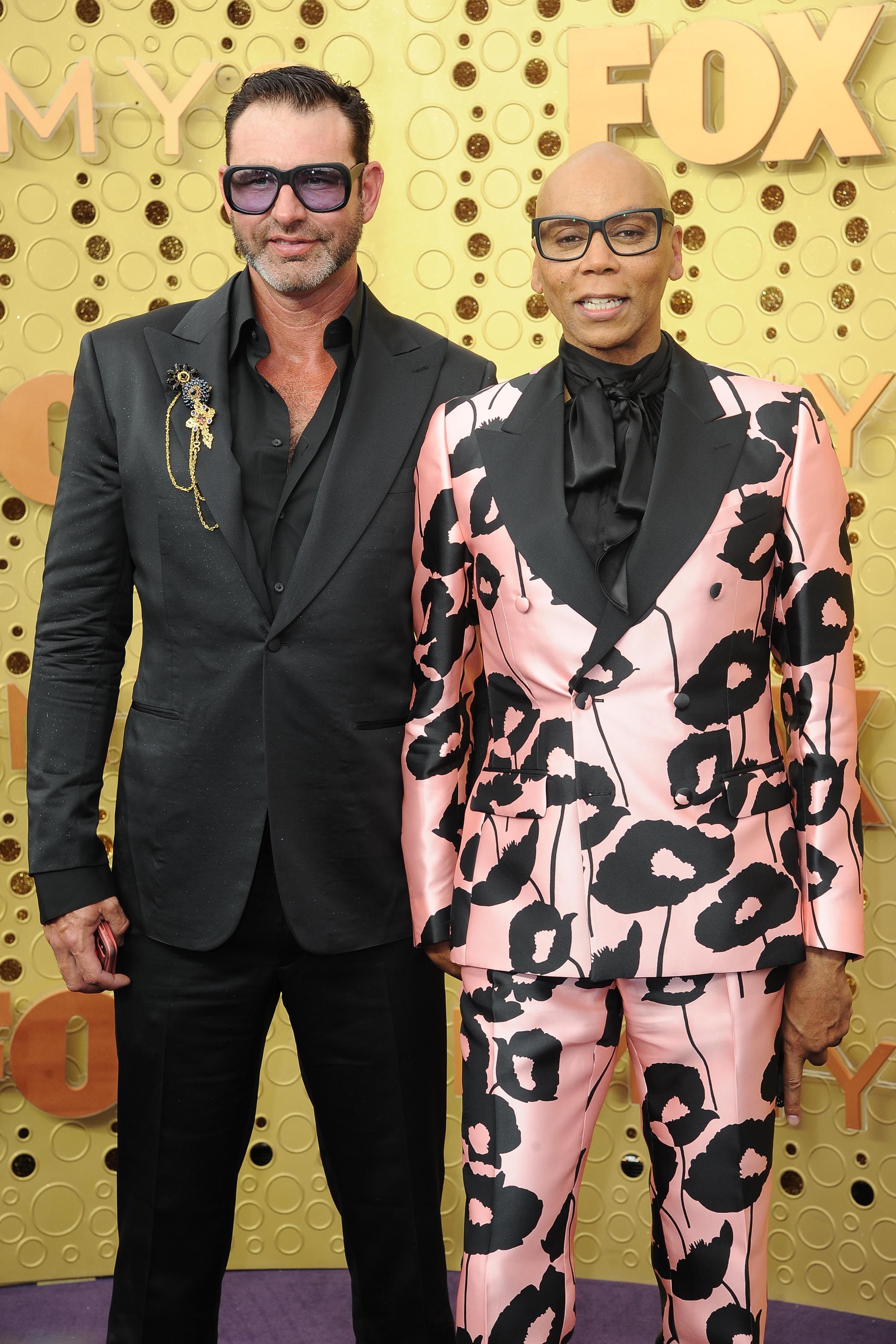 For many years, the couple never thought of getting married. To them, they didn't need a marriage certificate to celebrate their love. "No, I don't stand on ceremony, I never want to conform to anything," Ru said in the same interview in 2015. "We looked into it if we could get a tax break and stuff but not because… Is he devoted to me? Am I devoted to him? Oh, hell yes. [But] I never want to be like everybody else."
They eventually decided to tie the knot due to practical reasons. "In light of what's currently happening in the world today, what's happening in Washington, we thought 'You know what? Let's do it,'" the Supermodel singer told Entertainment Tonight. "Let's just do it because there's too much at stake with our businesses."
RELATED: All The Queens From 'RuPaul's Drag Race' That Have Competed Three Times
Why Is RuPaul Not Living With His Husband?
Unlike RuPaul, LeBar prefers the ranch life.
"Most of the time, he's on the ranch in Wyoming," the former said of the artist. "He has a 60,000-acre ranch — it's in two states, it's in South Dakota, too. When I go there, I dress up in Western wear and nobody cares."
It's a pretty good match as the 62-year-old actor also admitted that he can't stand being around people all the time.
"The truth of the matter is that there aren't many people that I like," he said. "I'm usually bored by people, you know. I'd rather be alone reading a book or something."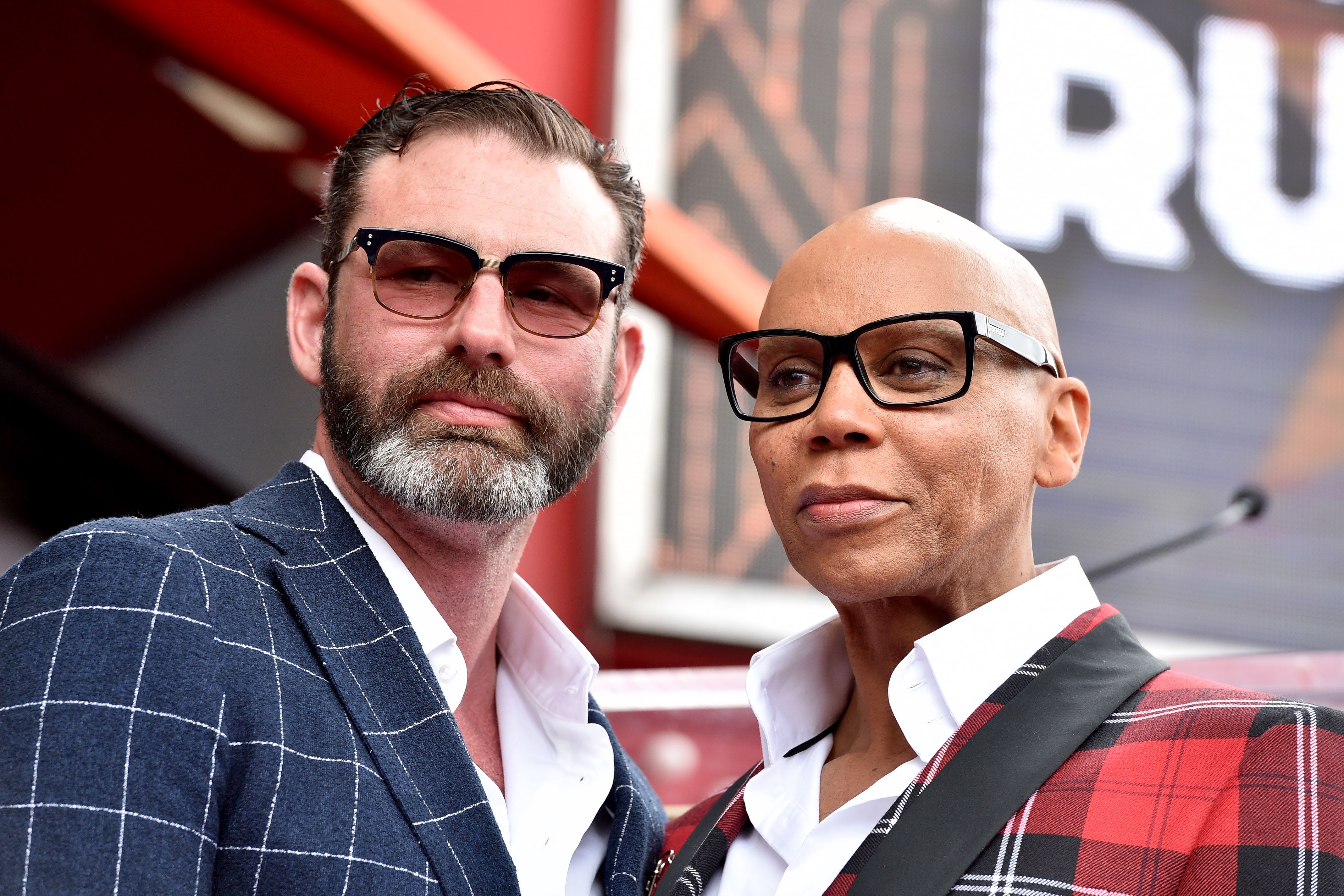 Ru also revealed that he and his husband only see each other "about every three weeks," adding, "We're adults. We can handle it." Still, they serve as each other's "home anchor." He explained: "That's really key. And if you actually like each other, even better." He went on to compare his living arrangement with LeBar to "traveling cross-country with someone" and that after all their time together, "you are friends forever."
When asked if the couple ever thought of having children, Ru told The Guardian in 2018: "Georges loves kids, but I know what a child needs to prosper and grow, and I don't have the time to do that. If I were going to do it, I would devote my time to that kid. But, no, I've never wanted to do it. I love kids, but it's mainly because I'd have to deal with the other parents."
Is RuPaul In An Open Marriage?
When asked if he's in an open marriage with LeBar, RuPaul said that they "didn't decide" on that. "The hoax," he told Vanity Fair, "is that monogamy is something that can actually happen. I wouldn't want to put restraints on the person I love the most on this planet."
He continued: "Listen, if you get something that you cannot resist and that is gonna make you happy, go for it. Because the truth is, I know in my heart of hearts like I've ever known anything before, that man loves me more than anything else in this world."
Now, that's a healthy relationship.