Mayim Bialik was on The Big Bang Theory from 2010 to 2019—she appeared in 203 out of the 279 episodes. Her character, Dr. Amy Farrah Fowler, was the love interest of Sheldon Cooper (played by Jim Parsons).
We first meet Amy Farrah Fowler in the episode "The Lunar Excitation." Amy is a neuroscientist and has her doctorate in neurobiology from Harvard University—inspired by Bialik's doctorate.
Amy is introduced to the show through a dating website, where Raj and Howard find her and believe she is the perfect match for Sheldon. Amy and Sheldon hit it off—in their own way—and they become a couple, and Bialik became a series regular.
The pair gets married and goes on to win a Nobel Prize together for Super-Asymmetry. Throughout the show, they are the oddball couple most likely to make viewers laugh because of how they interact with one another: it's no surprise they are a fan-favorite couple.
It's hard to imagine anyone else playing the role of Amy, but Bialik almost missed out on the offbeat character.
Who Almost Played Amy Farrah Fowler?
When Mayim Bialik was cast as Amy Farrah Fowler, she wasn't the only one up for the role. Actress, comedian, and singer Kate Micucci also auditioned for the part.
Micucci has been in shows such as Scrubs and Raising Hope. While she wasn't cast as Amy Farrah Fowler, she did land the role of Lucy, Raj's love interest in season six of the show. Lucy was the socially-anxious girlfriend who was first introduced in the episode "The Tangible Affection Proof."
Related: Mayim Bialik Voiced A Marvel Superhero, But Got Turned For A Role In A Major MCU Franchise
Micucci appeared in The Big Bang Theory for eight episodes across three seasons. The actress said, "They thought of me for Lucy because I auditioned for Amy years ago, and they liked and kept me in the back of their minds. When this character came up, that's how I ended up playing Lucy. I'm so excited to be playing this role."
She goes on to clarify there's no bad blood between her and Bialik, saying:
"I was watching the episode where Amy goes to a wedding with Leonard, and they're dancing together, and Amy has the sweetest and cutest reaction to Leonard when they're doing the chicken dance. I rewound that four times, and I love Mayim Bialik in that and told her as much."
What Cast Members Say About Working With Mayim Bialik
Although it's always tough to hear about when an actress or actor misses out on a role they wanted, we can't help but be thankful Mayim Bialik was cast as Amy: she's perfect for the role. Bialik's fellow cast members also think she makes the perfect Amy.
Steve Molaro, writer and producer for The Big Bang Theory, initially developed the character Amy and the storyline that would introduce her. He says, "Chuck [Lorre] was the biggest early adopter and proponent of Mayim. Even when we felt that the character may be polarizing—because some viewers weren't comfortable with the idea of Sheldon being involved with a female—Chuck was like, 'I don't care, you put that face on TV!'"
Furthermore, Jim Parsons [who plays Sheldon Cooper] and Bialik are great friends in real life. The pair constantly interact with one another on social media, and Bialik attended Parsons's wedding. Also, they were reunited on Bialiks show Call me Cat, where Parsons guest starred.
Related: Did The Cast Of The Big Bang Theory Improvise? Kevin Sussman Has The Answer
For Bialik's first season, there were rumors she and Kaley Cuoco didn't get along. But those rumors have since been debunked. Plus, it's been said more than once, the entire cast gets along. The original cast: Parsons, Cuoco, Johnny Galecki, Simon Helberg, and Kunal Nayyar took a pay cut so Bialik and Melissa Rauch could get a pay increase.
A person doesn't lower their salary for just anyone. But Cuoco almost missed out entirely and was almost not cast to play Penny.
Kaley Cuoco Almost Missed Out on Playing Penny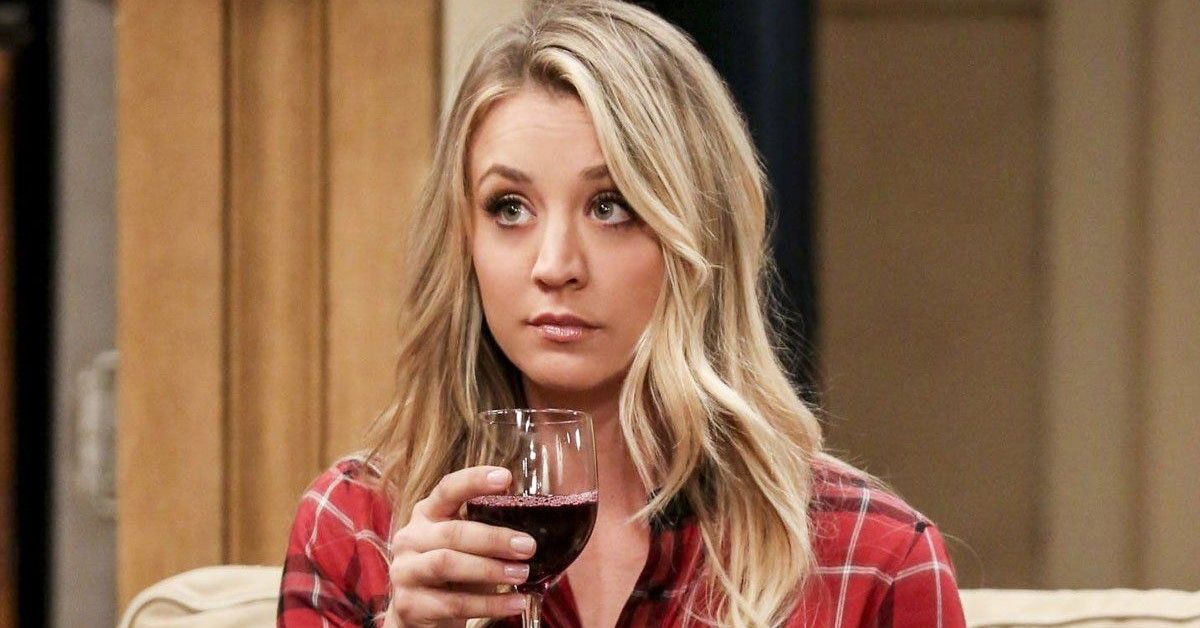 Initially, Kaley Cuoco auditioned to play a character completely different from Penny—the inspiring actress girl next door. Cuoco revealed that she didn't get the role when she tried out for the sitcom's original, unaired pilot.
Cuoco auditioned to play "Katie," who she describes as "a dark, brooding unhappy woman." Although she didn't get the role for the original pilot, she got the role for the one that mattered.
"Chuck [Lorre, producer] called a year later and, 'It's a new character, we want you to come in,'" Cuoco said, talking about Penny. "I read for it, and it just felt so much better than it did the year before. I guess it was just meant to be," Cuoco said.
Trying to imagine the show with other actors as the leads seems impossible, probably because the casting director got the casting so perfect that no one else could be Amy or Penny. We're just glad we get to see Bialik and Cuoco bring their characters to life.
The Big Bang Theory is currently streaming on HBO Max.