Actress Jenna Ortega has taken the entertainment industry by storm. After gaining traction for her role in the hit show Jane the Virgin, Ortega has been offered many iconic roles. She is now a lead in the rebooted Scream film franchise, and appeared in two of the most popular Netflix original shows, You and Wednesday. In an entirely different aspect of celebrity status, Devin Booker has also become a famous name. He is an NBA star who currently plays for the Phoenix Suns. He was previously in a public relationship with model and reality star Kendall Jenner.
Though they are in entirely different worlds, Ortega and Booker's named were linked in March 2023. A viral photo caused a rumor that the two are dating. The two are only six years apart in age, and the internet exploded over the rumor. Here's the truth about Jenna Ortega's relationship with Devin Booker.
Related: Jenna Ortega Revealed Tim Burton Caused A Production Delay While Filming Wednesday For A Very Obscure Reason
8
Who Is Jenna Ortega?
Jenna Ortega is a young actress who has portrayed many popular characters in recent years. Though only 20 years old, Ortega has already solidified her celebrity status and appeared in numerous productions. She began her career on the Disney Channel, starring in the show Stuck in the Middle for three seasons. The actress also gained traction for portraying a younger version of the character Jane in Jane the Virgin.
It did not take long for Ortega to shed Disney Channel and begin to be taken seriously as an actress. She had a beloved role in season 2 of the Netflix show You, and she was also cast in the reboot of the Scream film franchise. Ortega's biggest claim to fame is her portrayal of Wednesday Addams in the highly successful Netflix original show Wednesday.
7
Who Has Jenna Ortega Dated?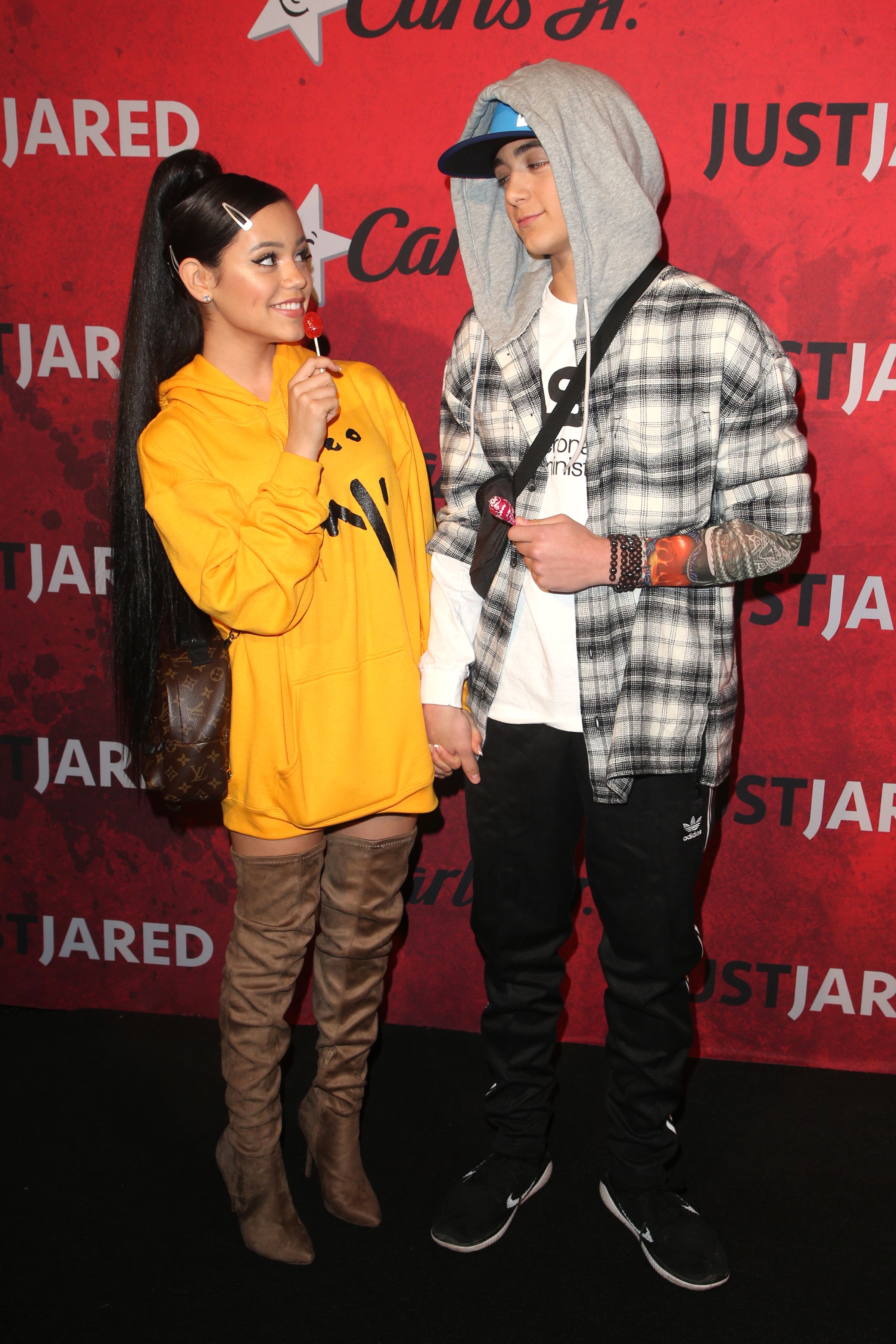 Jenna Ortega has never publicly confirmed a relationship, but that has not stopped fans from making assumptions about her love life. In October 2017, fans thought she might be seeing Jacob Sartorius after she appeared in his Chapstick music video, but the two never dated. A similar rumor occurred with Asher Angel in 2018 after they attended various events together including a Halloween party, a fashion show, and the Venom premiere. Ortega was also rumored to be dating her Stuck in the Middle costar Isaak Presley while filming the show, but the two are just friends.
"I hate being googoogaga over a boy," Ortega revealed to Elle about her view of relationships. "I think it's secretly a pride thing." The actress went further to explain that finding a relationship is the last thing on her mind right now. "Maybe I am too obsessed with my work, but the idea of relationships stresses me out."
6
Who Is Devin Booker?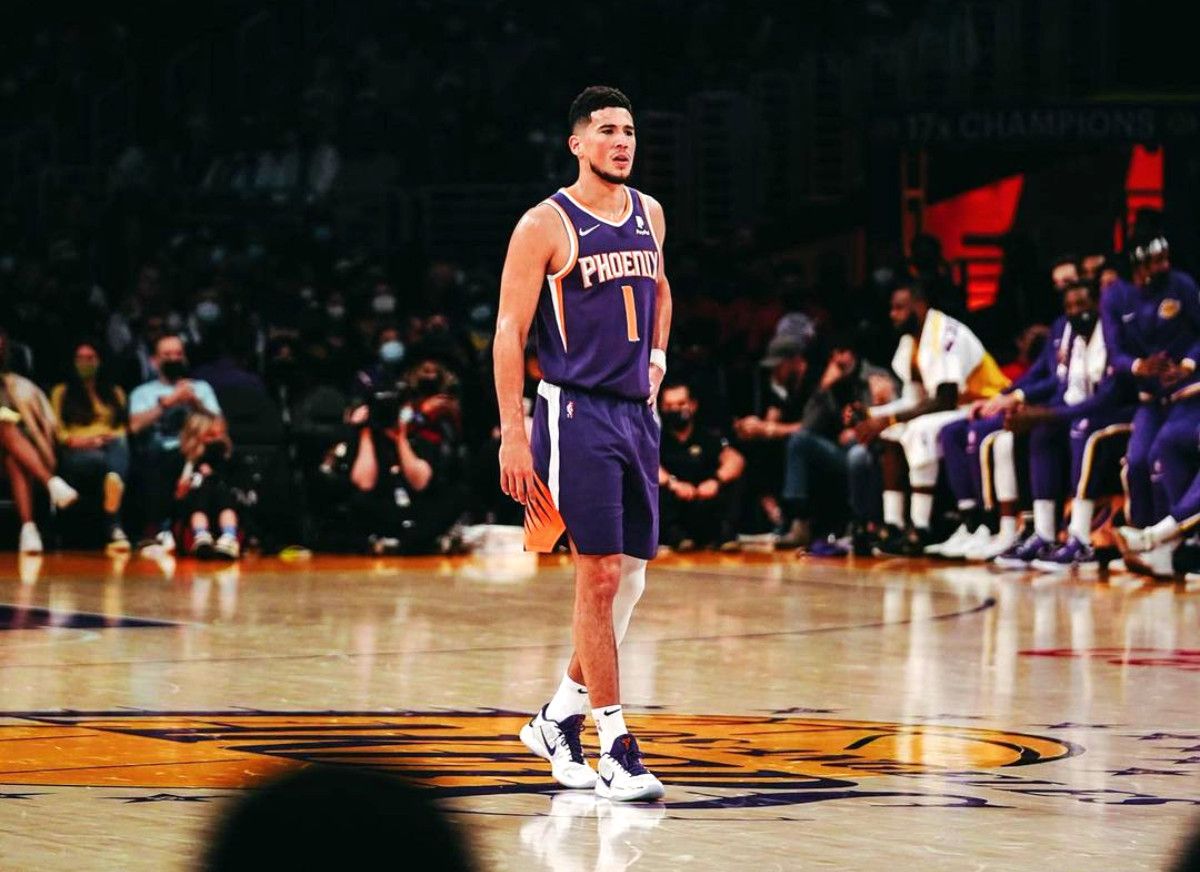 Devin Booker is also very famous, but for a very different reason than Jenna Ortega. Booker is a basketball player who has rose to fame due to his talent in the sport. He currently plays for the NBA Phoenix Suns. He has played for the Suns since he was drafted by them in 2015 as the 13th pick in the NBA Draft. Booker only played one season of college basketball for the Kentucky Wildcats before going to the draft.
Booker has basketball in his blood. His father is Melvin Booker, who played basketball briefly for the Denver Nuggets and Golden State Warriors. He mostly pursued a professional career in basketball internationally. Devin Booker attributes his passion for the sport to his father.
Related: A Timeline Of Kendall Jenner's Relationship With Devin Booker
5
Devin Booker Dated Kendall Jenner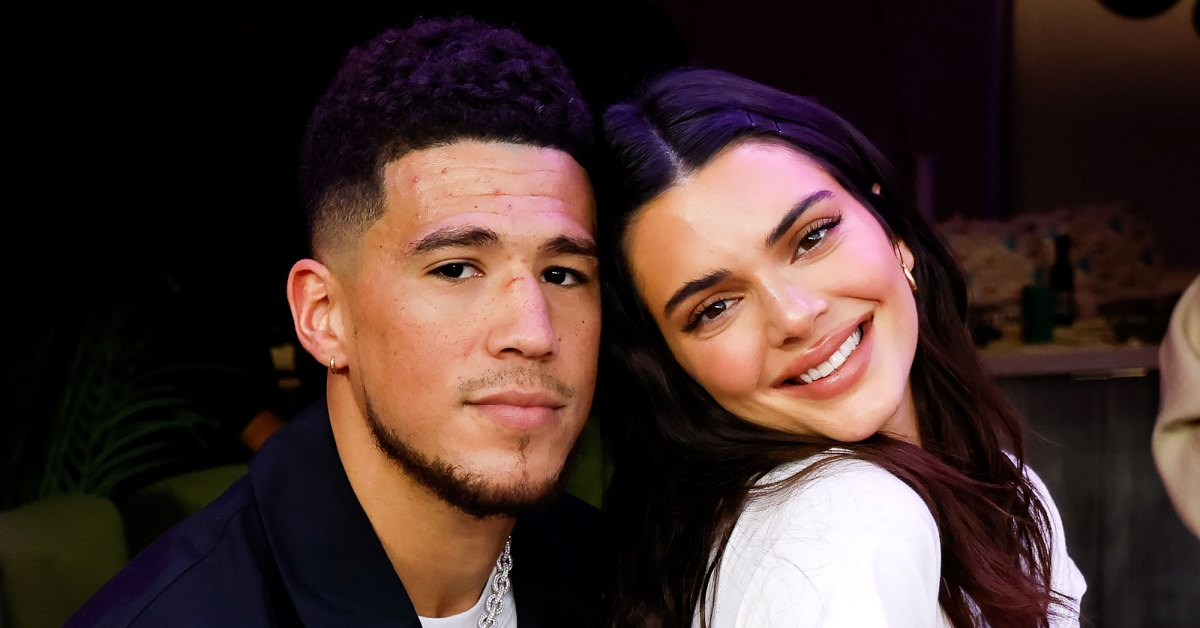 Before fans linked Devin Booker to Jenna Ortega, Booker was in a very well-known relationship with model and reality star Kendall Jenner. Though fans now agree something was not quite right about Booker and Jenner's relationship, at the time fans thought they were sweet together. The two celebrities first confirmed their relationship in June 2020, during which they were spending a lot of time together due to the global pandemic and lockdowns.
Booker and Jenner kept their relationship as private as they could. Though they did share some photos on social media. Jenner made it a point to not discuss her relationship or love life on her reality show with her family, Hulu's The Kardashians. After dating for two years, Booker and Jenner took a break in the summer of 2022. They briefly reconciled that fall, but officially called it quits in November 2022.
4
The Viral Photo Of Ortega And Booker On A Date
The internet lost their mind when a photo of Jenna Ortega and Devin Booker appeared on Twitter. The photo seemingly showed the two out on the town on a date and looked like a paparazzi photo. The image even had the TMZ watermark plastered across it, as if TMZ were reporting the news of their date and relationship.
Fans had mixed reactions to the news that Ortega and Booker were spending time together. Though it had been months since Booker parted ways with model Kendall Jenner, fans still associate the basketball star with the reality star. Ortega is also six years younger than Booker, and the two going out seemed like a very random pairing that the public could not wrap their heads around.
3
Is The Photo Of Ortega And Booker Fake?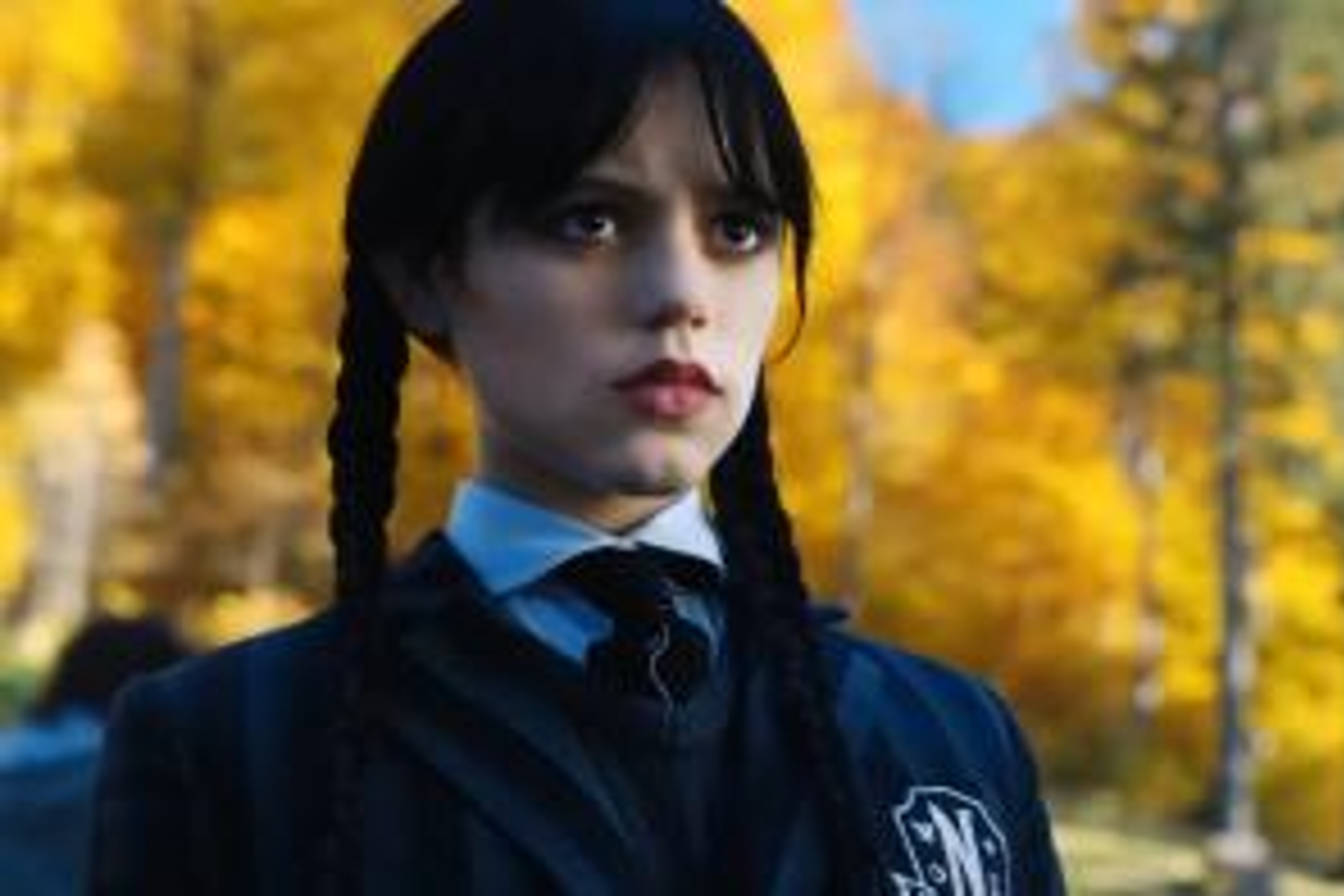 If fans did want Jenna Ortega and Devin Booker to have gone on a date, they were very disappointed when news broke that the viral image was a fake. The photo was not shared by celebrity news outlet TMZ, despite the watermarks that had been placed over the image. Instead, the photo was shared and created by sports satire Twitter account. The account has since admitted to fabricating the photo.
To create the image of Ortega and Booker, the Twitter account took separate paparazzi images of the celebrities and photoshopped them together. The image of Ortega was taken from the Scream 6 premiere in March 2023. Booker's image was taken on September 12, 2022, and Ortega is clearly not present in the original photo.
Related: Tim Burton Always Knew Jenna Ortega Was The Perfect Wednesday Addams For Netflix
2
Fans Have Faked Jenna Ortega And Devin Booker Link Before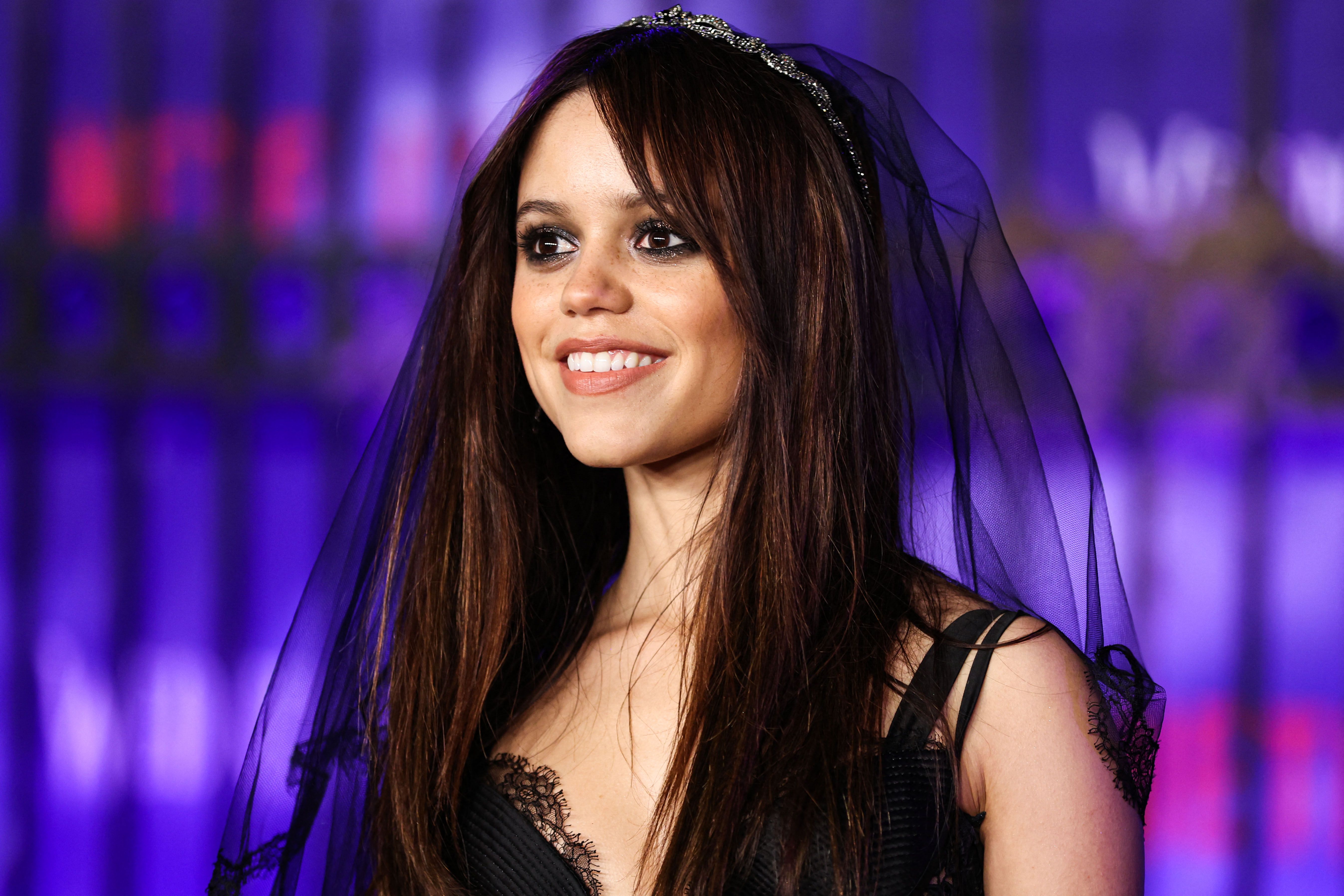 This is not the first time that information has been fabricated to associate actress Jenna Ortega and basketball star Devin Booker. Though this is the first image that has been photoshopped to show the two celebrities together, back in early December 2022, a different account on Twitter faked an interview with Ortega.
The Twitter account falsified a statement, claiming the Wednesday actress said "I love watching Devin Booker play. I believe he's one of the best players in the NBA and I believe he deserves to be a starter in the 2023 All-Star game." Ortega never said this quote, as it was made up by the Twitter user. Fans do not understand the purpose of falsifying a relationship between Ortega and Booker, as the two live in entirely different worlds, seemingly have nothing in common, and Ortega has made it clear that she is not looking for a relationship.
1
Are Jenna Ortega And Devin Booker Dating?
Despite the online uproar, Jenna Ortega and Devin Booker are not dating, nor are they connected in any way. The image that broke the internet of the two of them on a date was photoshopped, and the previous reported quote from Ortega was made up by a user on Twitter.
Instead of getting caught up in a relationship, Ortega is busy loving her work. She is one of the biggest young stars in the entertainment industry right now, and she is very passionate about her project. The actress is particularly passionate about Wednesday and has even spoken out about what she wants to see for her character in the second season. Ortega wants to fight against the love triangle arc for Wednesday Addams, as she thinks the character would be stronger without a romance. If she is anything like her character, fans should not expect her to be in a relationship any time soon. Meanwhile, Booker is busy with the NBA and only recently got out of his long relationship with Kendall Jenner.