Quick Links
Have Joe Keery And Maika Monroe Actually Broken Up?
Are Timothée Chalamet And Maika Monroe Dating?
Seemingly from the moment that the first season of Stranger Things premiered on Netflix, it has seemed like there have been millions of fans who've been smitten with Joe Keery. In fact, even though Steve potentially was on the chopping block, Stranger Things' producers were influenced by their appreciation of Keery to keep him around.
Given the way most viewers reacted to Keery during those early days, it shouldn't surprise anyone that there are millions of fans who are interested in his personal life. Once that interest in Keery started to pick up steam, it didn't take too long for his fans to learn he was in a relationship. Once it became clear that Keery was dating another up-and-coming actor named Maika Monroe, some fans became very invested in their relationship. A perfect example of that is some fans wanted to compare the couple to each other in many ways including which one of them had more money.
After Keery and Monroe dated for more than five years, rumors started to circulate that the couple had gone their separate ways. On top of the conjecture about the couple's supposed split, some observers have also become interested in Monroe's relationship with her former co-star Timothée Chalamet.
Have Joe Keery And Maika Monroe Actually Broken Up?
These days, it often feels like there are a lot of stars who publicize every single aspect of any relationship they are a part of. For that reason, it can seem shocking when a couple clearly goes out of their way to avoid the spotlight.
Related: Stranger Things' Joe Keery And His Girlfriend Are The Ultimate Fashion Couple
Back when Maika Monroe and Joe Keery first became a couple in the late 2010s, the couple initially tried to hide their relationship. Of course, Monroe and Keery ultimately weren't able to keep their involvement a secret.
Once it became common knowledge that Keery and Monroe were a couple, some fans began to see them as a perfect couple. The reason for that is simple, they always seemed so smitten with each other when cameras caught them together.
Given that Monroe and Keery didn't go public with their relationship at first, it makes sense that if they broke up they wouldn't announce that to the world. Even though Keery and Monroe haven't confirmed any kind of split, many observers have come to believe the couple hasn't been together for months now.
As for why fans have come to believe that, there are a few reasons. First off, a celebrity gossip account that goes by Deuxmoi reported that Monroe and Keery "officially" split up in November 2022.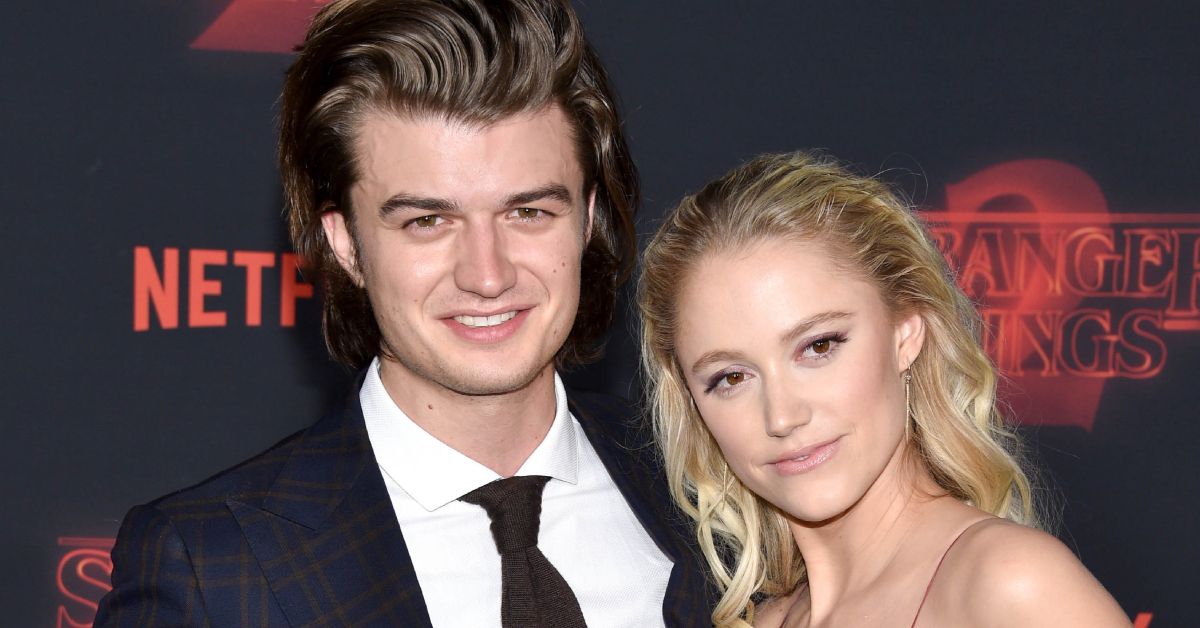 Around the same time, there were social media reports that Monroe had been seen locking lips with her Watcher co-star Karl Glusman. Of course, social media reports about the couple's supposed split were unconfirmed and should be taken with a grain of salt.
The other reason that some people have come to believe that Monroe and Keery's relationship is over is that it has been a while since they've been photographed together. While that certainly isn't definitive proof, it does seem like a potential indication of the fate of the couple's relationship.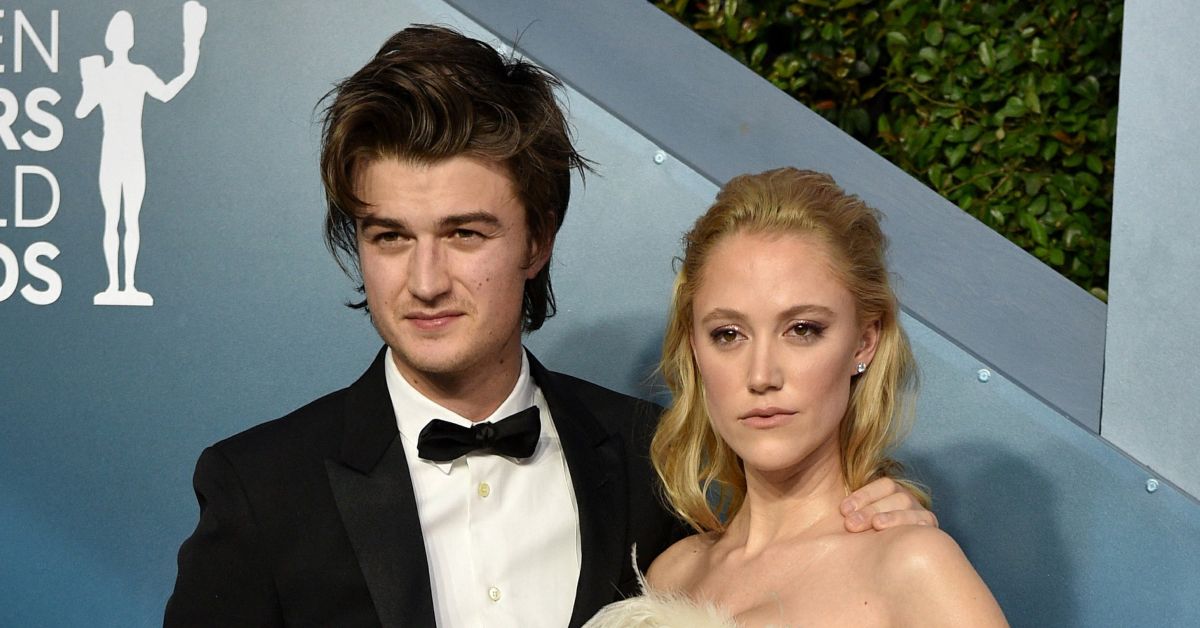 At the end of the day, there is no way any fan can definitively say that Keery and Monroe have split. On top of that, even if they did break up at one point, they also could have gotten back together. All of that said, it certainly wouldn't be shocking if either actor confirmed a split at this point.
Are Timothée Chalamet And Maika Monroe Dating?
In 2018, A24 widely released a movie that flopped at that time titled Hot Summer Nights which starred Timothée Chalamet, Maika Monroe, and Thomas Jane among others. The previous year, Chalamet starred in two movies that became a sensation, Call Me By Your Name and Lady Bird.
Related: How Much Money Did Timothée Chalamet Lose Due To His Disastrous Spider-Man Audition?
Even though it wasn't until later that Chalamet got the chance to headline blockbuster movies, his success in 2017 allowed him to land some huge auditions. More importantly, Chalamet developed a devoted group of fans thanks to his rise to international fame.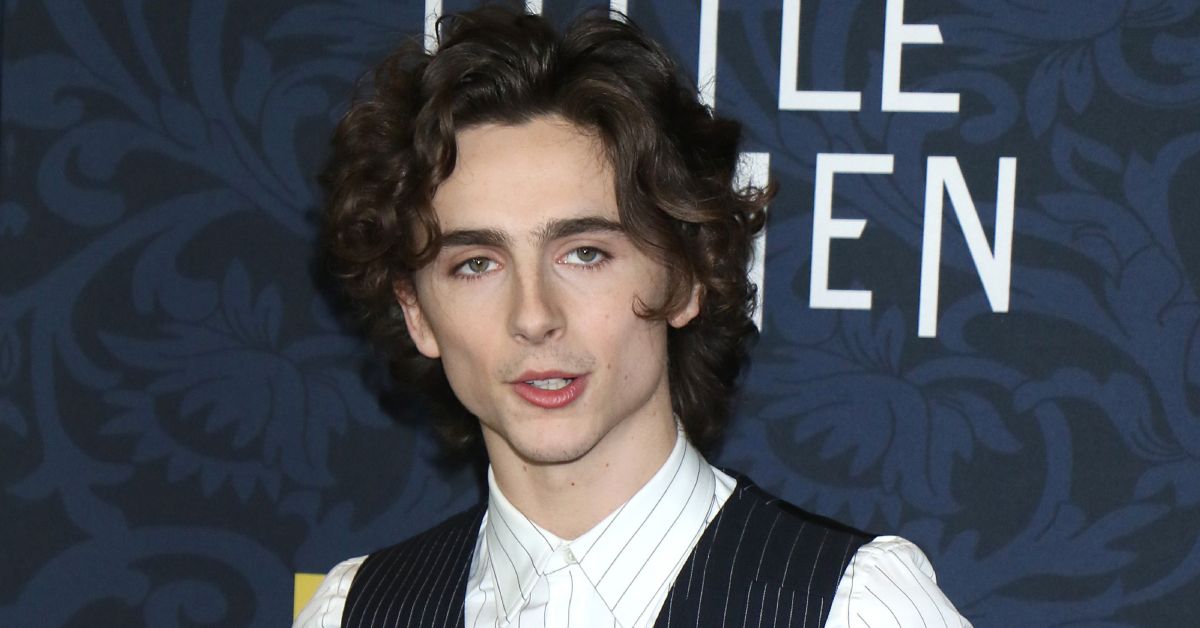 When an actor's career takes off the way Chalamet's did in 2017, their fans tend to check out everything they are a part of once it becomes easily available to watch. For that reason, many people who didn't go see Hot Summer Nights in theaters later discovered and grew to love the film.
If moviegoers search for any combination of Chalamet and Monroe's names on social media, they will find fans writing about the chemistry the actors shared. As it turns out, Monroe has agreed in the past that she shared a lot of chemistry with Chalamet.
In 2018, Monroe spoke to The Hollywood Reporter about how Chalamet won his role in Hot Summer Nights. According to what Monroe said during that interview, she wasn't sure about Chalamet when she first saw him.
"I did chemistry reads with [about] three other actors. Timothee was the last one to come in. I remember he was kind of scrawny and I was like, 'I don't know. Let's see what he's got.'"
Despite Monroe's first impression of Chalamet, she changed her tune completely as soon as she got the chance to act with him and felt their chemistry. "He literally blew us all away. He left the room and we were like, 'So that's the one, right?'"
In a separate 2018 interview with Nylon, Monroe sang Chalamet's praises unreservedly while talking about how his career was taking off at that time.
"I mean, we always knew he was such a special kid and incredibly talented, so it wasn't a shock. I mean, with our job it's crazy—overnight anything can happen."
"But, he deserves it. I mean, he really is so special. You meet people with this job, and there are just those people that are meant to do this—born to make movies—and I believe he's one."
Given the chemistry that Chalamet and Monroe shared and her comments about him, it makes sense that some fans have shipped them. However, the truth of the matter is that it seems very likely that the former co-stars are just friends.
Either Chalamet and Monroe have never been anything more than co-stars and pals or they have managed to keep a really juicy secret from fans and the tabloids alike.