Share and Follow
Leonardo DiCaprio's dating life is one of the most interesting, and he has been linked to some of the most beautiful women in the world. While some of his relationships have been short-lived, others have been serious and long-lasting. One thing we know for certain is that when the actor hangs out with a young, beautiful model, headlines will be made. So, it was no surprise when there were reports that he was dating the much, much, much Meghan Roche.
In fact, some were outraged that the 48-year-old Killers of the Flower Moon star was allegedly dating a 22-year-old model. But these reports seem to have been totally false. Still, Roche may have seen a huge boost to her career due to the rumors.
Who Is Meghan Roche?
Meghan Roche has made headlines recently for being romantically linked to one of the world's most eligible bachelors (who also tends to date women much younger than him). She was born on Sept. 13, 2000, in Yardley, Pennsylvania. And she also has a close connection to supermodels Bella and Gigi Hadid. Given that DiCaprio was also romantically linked to Hadid, this certainly caused a stir.
RELATED: Gigi Hadid Wants More Kids, But Would Leonardo DiCaprio Have Them With Her?
"When you're the new face, like I was, most models look at you like they want to kill you, especially when you open the show. I felt it. Bella gave me a huge hug," she told FWD. "At the level they are at, Gigi and Bella are the most humble and kind people. They've helped me a lot. They call me their Baby Lavender, a joke they made because they have a lavender farm. I'm like their younger sister."
Gigi is reported to have been in a relationship with the "Great Gatsby" actor since September 2022. They have many mutual friends, Us Weekly reported, but their coupling did not last. By February 2023, they had reportedly split.
"Things just organically tapered off between them," a source told the outlet. "Leo and Gigi were at different points in their life, and it just didn't work out between the two of them." So, it would be a bit strange for DiCaprio to move on so quickly with one of Gigi's good friends, right?
What Has Meghan Roche Done?
Meghan Roche is only in her early twenties, so her career is starting, but she appears to have a long and successful career ahead of her. We say this because she is already signed to a prestigious modeling agency. She has also worked with some of the most sought-after brands, including Alexander Wang, Stella McCartney, Chanel, Versace, and Dolce & Gabbana (via Cosmopolitan). Plus, she's walked multiple runways around the world, making her a very in-demand model.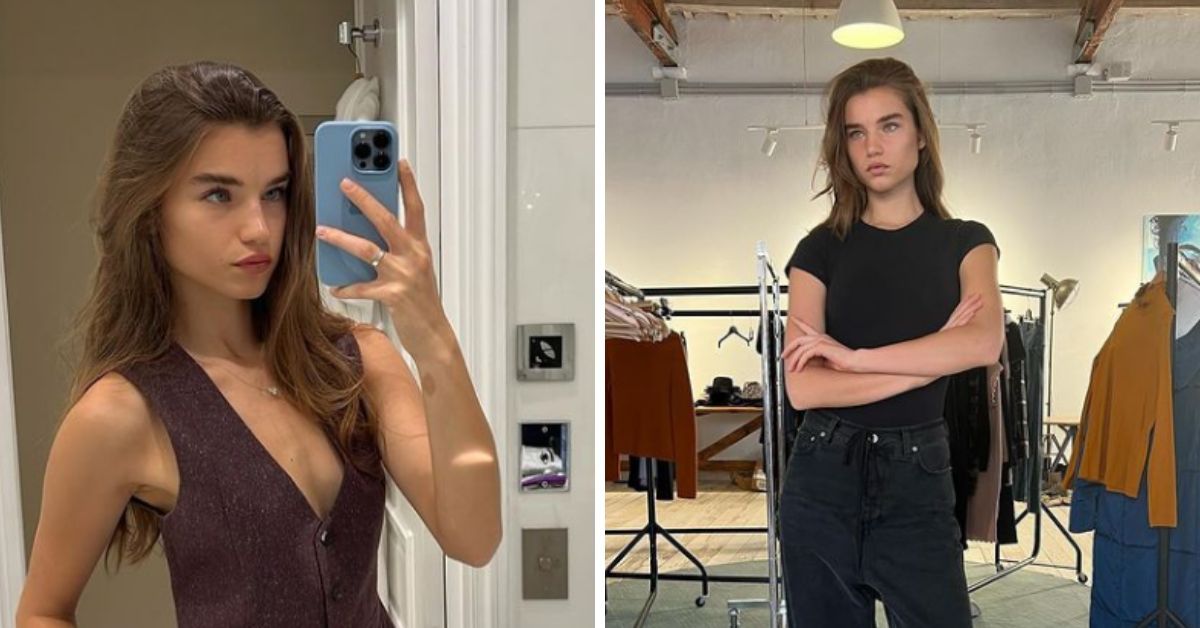 Roche has made her own fans with over 400,000 followers on Instagram. Her social media page gives fans a glimpse into her glamorous life and the jobs she has secured. This includes recent campaigns for Ralph Lauren and Versace. According to Idol Net Worth, she has already accumulated a net worth of $5 million (which is unbelievably impressive, considering she is so young).
She's also incredibly smart. "I take school very seriously. If I hadn't found my calling so young I would have dedicated myself to my education and getting into an Ivy League," she told The Times (via HollywoodLife).
Is Meghan Roche Dating Leonardo DiCaprio?
Leonardo DiCaprio is well known for his multiple relationship's some of the world's most beautiful women. His dating history includes models like Camila Morrone, Gisele Bündchen, Bar Refaeli, Blake Lively, and Gigi Hadid. But Meghan Roche does not appear to be the latest young supermodel to be added to this list. Although, DiCaprio has done his best so shield the reality of his romantic life from the public.
RELATED: Camila Morrone's Net Worth Might Have Benefited From Her Ties To Leonardo DiCaprio
Despite interest in DiCaprio's private life, he is reluctant to speak about his current or past relationships. His ex-girlfriend, Camila Morrone (who he dated from 2017 until 2022), was 23 years younger than the actor. Camila Morrone has spoken about their age before, though. "There's so many relationships in Hollywood — and in the history of the world — where people have large age gaps," she told the Los Angles Times in 2019. "I just think anyone should be able to date who they want to date."
But Leonardo DiCaprio's history of dating younger women has made him the butt of many jokes and inspired countless memes online. "Leo is very single right now, and he is not keen on the hype suggesting that he is seeking out these very young women," an insider told Daily Mail in 2023. "He is looking for something more mature in the relationship department."
RELATED: Leonardo DiCaprio Was Attacked While Filming This 2016 Movie, But The Behind The Scenes Story May Not Be"What Fans Expected
"It is just ridiculous because he cannot go anywhere without being linked to the youngest beautiful woman there," the source continued. "He wants to ditch this image once and for all, and he is really bothered that this continues to follow him. Leo wants something like he had with Camila, something real." So, could his relationship with Meghan Roche be just what the actor has been looking for?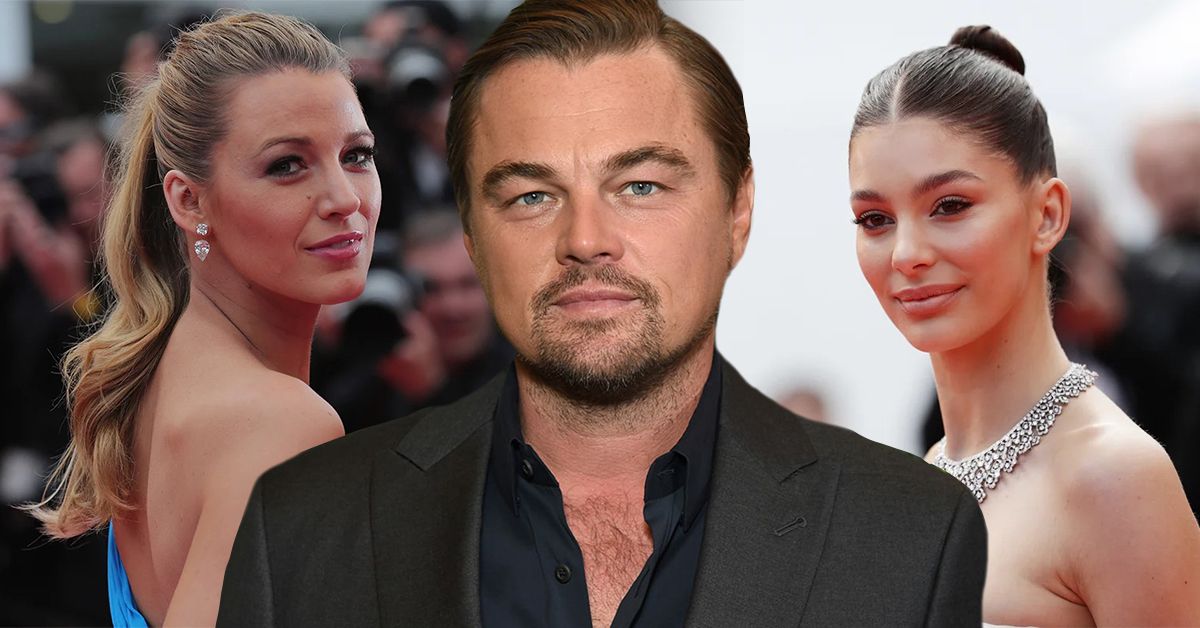 The pair have been photographed spending time together, including hanging out on DiCaprio's yacht in Ibiza. We mentioned earlier how it would be strange for her to be dating the actor considering her friendship with model Gigi Hadid, and reports have suggested that all the hype about their coupling has been inaccurate (she's dating someone else).
According to Page Six, Roche and DiCaprio are not dating, but she is dating his friend, pop singer Badius. Who is far more age-appropriate for the 22-year-old model.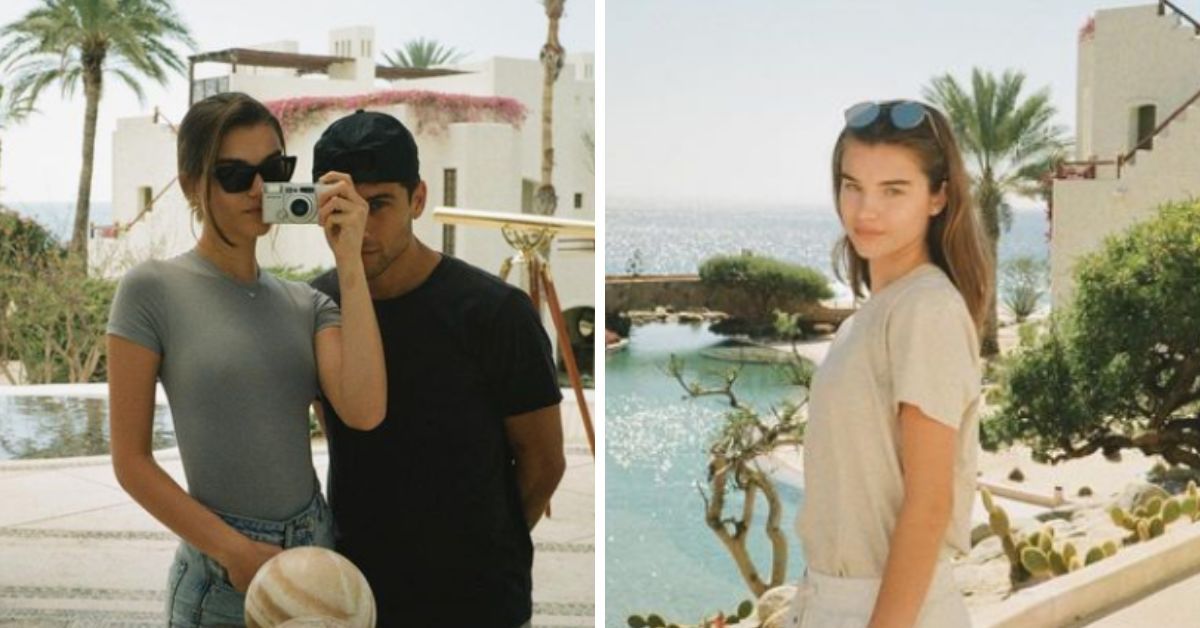 "They have been together for more than a year and are in love," the source told the publication of Badius and Roche. They added: "Aspiring singer Badius travels with Leo and is a close friend."
This is good news for fans of Leonardo DiCaprio because it suggests he is still on the market, and who knows, his next relationship may be the one everyone has been waiting for as he finally decides to settle down. This also gives us the opportunity to get to know Meghan Roche better without the drama surrounding her and her potential relationships…
Share and Follow