It's the big day—you've meticulously planned everything: the table linens, flowers, and lighting scheme. You're waiting for the go-ahead to walk down the aisle to say your vows when you look to your left and see Danny DeVito and Dwayne "The Rock" Johnson.
This may seem like the start of some really interesting fanfiction, but for the couple getting married in Cabo San Lucas back in 2019, it's their reality—and may we say, we are incredibly jealous.
Why Did The Rock and Danny DeVito Crash a Wedding?
While on a press tour promoting their movie Jumanji: The Next Level, Johnson, and DeVito were in between interviews, sipping tequila on the beaches of Cabo San Lucas, when they decided to crash a wedding.
The Rock documented the entire ordeal and posted the video to his Instagram. He wrote: "I've never crashed a wedding, but with DeVito, this was truly unforgettable."
The Rock continued: "We were sippin' on a lil' Teremana tequila enjoyin' the quiet sunset together in Mexico after a long week of 'Jumanji' work when this idea hit. Crash the wedding."
Not only did the duo surprise the bride and groom, but they also sang a duet of "Unforgettable." After they finished their song, they hugged and took photos with the couple and their family.
Related: 10 Things Fans May Not Know About Dwayne 'The Rock' Johnson
When the bride and groom were thanking the actors, and still in shock, the groom, while hugging The Rock, said, "That's really cool. Thank you so much." While the bride kept saying, "Oh my god."
When it was over, Johnson and DeVito recounted the love, with Johnson saying, "Wow, that was amazing. There was a lot of love in that room, Kristine and Will. Congrats to the newlyweds."
Johnson then asked DeVito if he had any advice for the bride and groom, and DeVito responded with, "Get a big house, so you won't have to bump into her."
Acting ashamed at DeVito's answer, Johnson says, "That's not—yeah, that's not right." He then goes on to give his advice for the couple, saying, "Five words that Danny and I live by: 'Yes honey, you are right,'" he joked.
Related: Danny Devito's Most Iconic Roles According To Fans
Johnson captioned the video: "We were sippin' on a lil' Teremana tequila 🥃 enjoyin' the quiet sunset together in Mexico after a long week of Jumanji work when this idea hit. Crash the wedding. Grab a mic. Sing a special song. Say adios. It was actually quite beautiful, and the love and mana in that room surrounding the wedding couple was so strong.
Congratulations to the lovely bride, Kristine, and handsome groom, Will. And their four children, Ryan, Mason, Edie & Max. Beautiful family. The Abbots, aka Brady Bunch. #unforgettable #cabosanlucas #rockdevitoweddingcrash 🥃❤️🎤"
Johnson and DeVito may have crashed this wedding, but they are far from the first celebrities who have crashed a wedding: Taylor Swift and Ed Sheeran have both done it.
Dwayne Johnson And Danny DeVito Aren't The Only Celebs To Crash A Wedding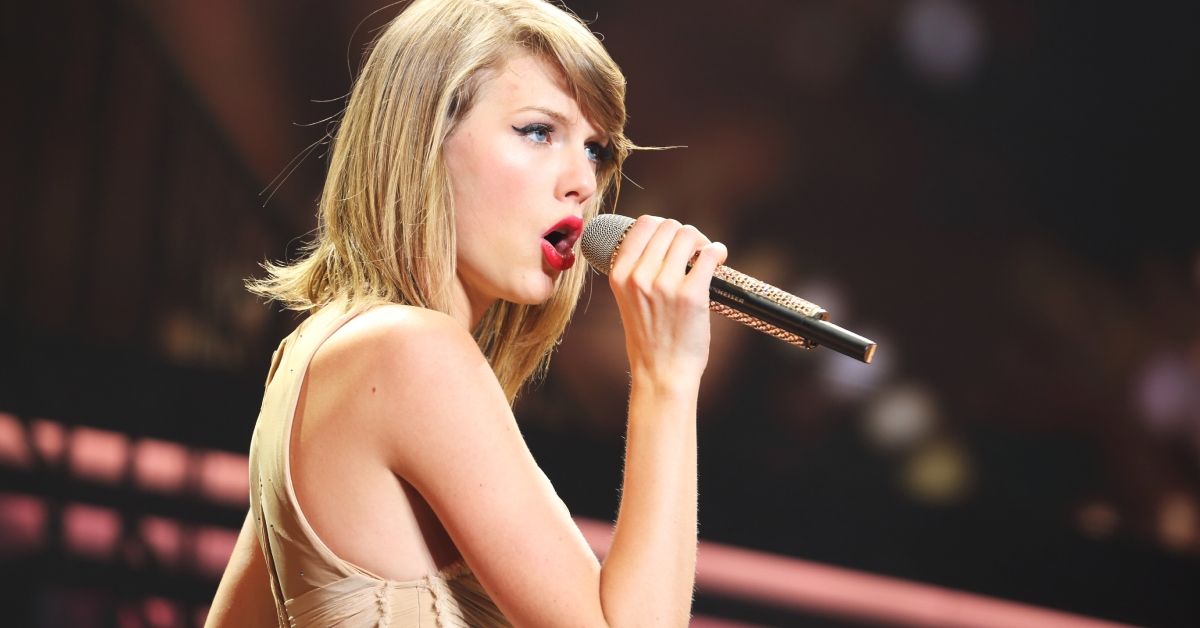 While celebrating their love, Max Singer and Kenya Smith got an extra special wedding present: Taylor Swift performing "Blank Space" (the couple's favorite song). But Swift didn't only perform a song and leave; she was a guest.
The groom's sister planned this month's in advance by writing to Swift explaining the couple's story. The bride and groom had wed in a hospital room, so his mother wouldn't miss out on seeing her son get married.
Singer and his mother danced to Swift's single "Blank Space" for their mother-and-son dance before she passed away. While in attendance, Swift gave the couple a handmade gift, a special handwritten card: "So it's gonna be forever" in watercolors with a floral circle.
Why Did Ed Sheeran Crash a Wedding?
After Ed Sheeran heard the couple Matt and Kya were using his song "Thinking Out Loud" for their first dance, Sheeran decided to sing it live.
Matt had reached out to KIIS 1065's Kyle and Jackie O. He explained that he wanted to surprise Kya—the love of his life—with her dream wedding. Kya's mother had passed, and the couple was experiencing money issues, so they decided to postpone the wedding indefinitely. But, after hearing the story, the radio hosts decided to throw the couple an $80,000 wedding.
But that wasn't the only surprise for them. When the pair went on the dance floor for their first dance—expecting to hear the track version of "Thinking Out Loud," Ed Sheeran appeared and performed for the couple.
Ed Sheeran posted a photo of himself with the couple on Instagram and captioned it: "Just surprised this lovely couples first dance. Available for weddings, birthdays, and bar mitzvahs, contact your local supermarket for details."
We can only hope your favorite celebrity crashes your wedding—here's to wishing.