Back in 2009, Tiger Woods' personal life was completely rocked. The pro golfer split from his wife Elin Nordgren, and was forced to fork over millions. In truth, Tiger lost huge sums of money during the divorce, and that included 'hush money' with some of his mistresses, including Rachel Uchitel.
RELATED – Elin Nordegren's Uncomfortably Honest Thoughts About Tiger Woods' Cheating Scandal
Tiger was able to move on after the fact, entering relationships with other famous names like Lindsey Vonn. These days, he's staying away from anything remotely controversial, especially when it comes to his dating life.
However, the scandal rocked the world of his many mistresses. Among them, includes Rachel Uchitel. We'll take a look back at their last conversation together, along with the sum of money Uchitel was granted after signing her NDA. Despite the signature, Uchitel got very little of what she was promised an in addition, other complications would arise.
Rachel Uchitel Revealed Her Final Conversation With Tiger Woods
Rachel Uchitel and Tiger Wood were in a secret relationship. However, once the scandal broke out, getting a hold of Tiger became an impossible task for the former mistress.
She recalls, "None of the people around Tiger would answer my phone calls," Rachel stated during the Tiger Woods documentary.
Uchitel would finally get a hold of Tiger and during their final conversation, Woods advised Uchitel to ask for as much money as possible for the 'hush settlement'. According to Rachel, this was Tiger's final way of saying he loved her.
"It was the first time that I spoke to him since the accident. He told me that his lawyers were going to call about a settlement of confidentiality. He said to me, 'get as much as you can.' And I think to him, that was his only way to love me at the time," Uchitel says.
RELATED – Did Tiger Woods Offer Elin Nordegren A $350 Million Contract To Get Back Together?
Uchitel would be able to command quite the payment upon signing the NDA. However, she ultimately received less than half to what she had agreed to.
Rachel Uchitel Agreed To $8 Million, But Only Received $2 Million After Lawyer And Other Fees
The deal reached by Uchitel included $5 million upfront, along with a yearly payment of $1 million for the next three years. Ultimately, Rachel was only able to pocket $2 million of the $5 million, following taxes and lawyer fees. The extra $1 million per year would also ger nixed after Uchitel broke the NDA.
RELATED – Has Elin Nordegren Said Anything About Tiger Woods Since Their Divorce?
According to Uchitel, Tiger's lawyers are still after her until this very day, after she decided to break her silence.
"Ten years later, people were still talking about me as a player in a story I had never talked about. I felt like it was time to take the reins," she added.
She continued, "'If you get a job, I'll come after your wages. If you get married, I'll go after your joint bank account. I will come after you for the rest of your life,'" she said discussing the threats made by Tiger's lawyer, Michael Holtz.
According to the New York Post, Rachel would eventually file for bankruptcy, as a way to gain protection from creditors.
"She filed soon after for Chapter 7 bankruptcy and was granted protection from creditors early this year, the newspaper reported."
Uchitel finally got some extra help against Tiger's team, hiring criminal lawyer Jeffrey Lichtman.
The headaches wouldn't stop there for Uchitel, who also experienced some trouble with her lawyers.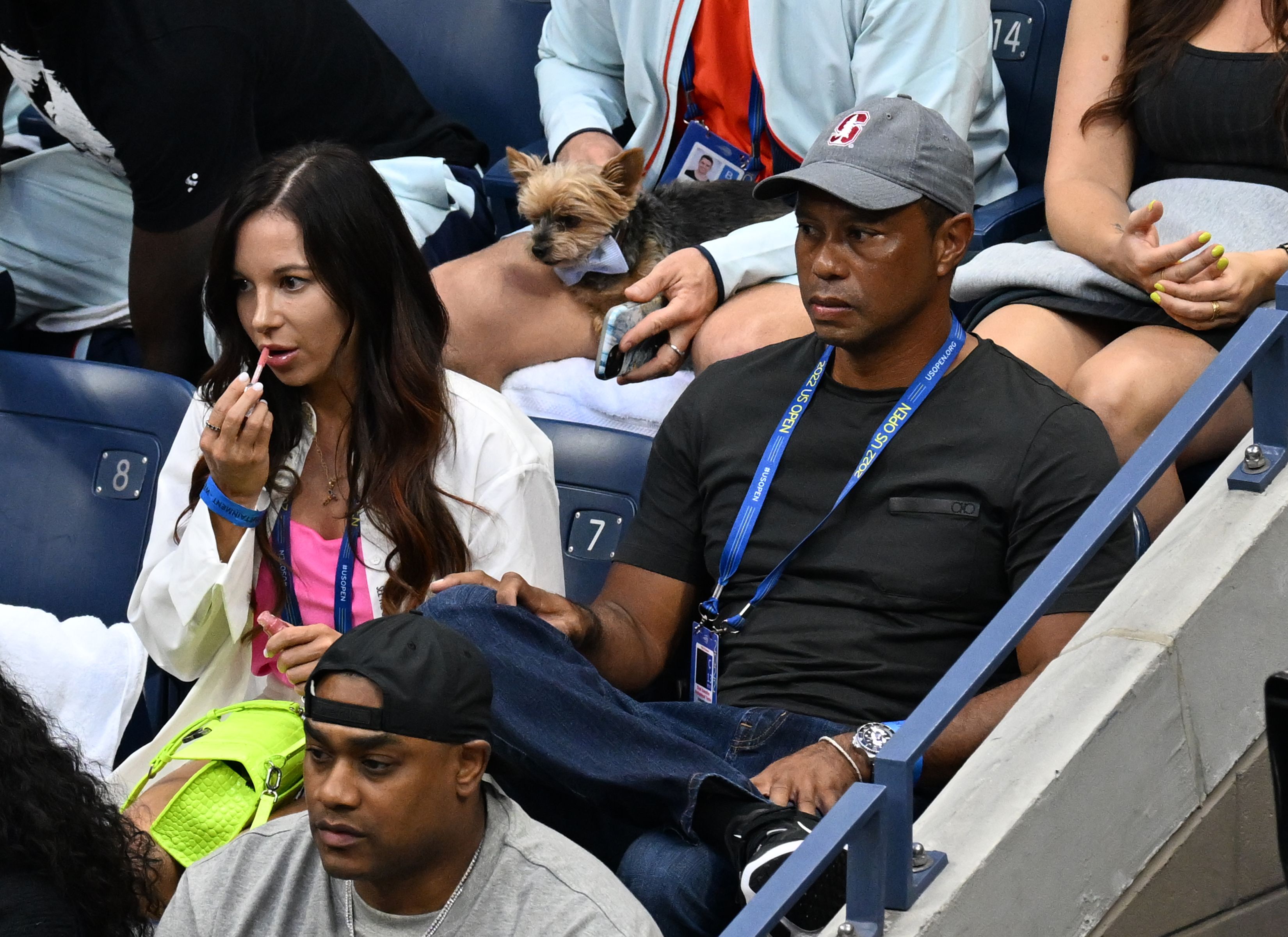 Uchitel had a falling out with own attorney, after she was given advice to enter a mediation over the broken NDA contract. Uchitel discussed the move with Fox News, claiming that she lost out on millions because of it, and was 'bullied' into it.
Fox News writes, "Uchitel communicated that she now regrets listening to Allred's team. When they presented her with the new deal which would mean she'd give up the $3 million in additional annual payments, it included a provision that Woods would still pay Allred's firm $600,000, their cut of the $3 million Uchitel was giving up. In an email she wrote to her lawyers, Uchitel said she felt "duped."
Rachel felt as though the situation could have been avoided and ultimately, she was bullied into forking over more funds.
"It has nothing to do with not getting the rest of the payout. It's that I feel, ultimately, like I was bullied," she wrote per the Times.
Uchitel admitted that living a normal life was hard, given that her name was tarnished in the allegations against Tiger. She revealed that the biggest money-making opportunities usually come at the expense of talking about her past with the golfer, or anything related to it.