Share and Follow
Timothée Chalamet is an Oscar nominated actor, but his role in the film Hostiles was not simply handed to him. Just like every other actor in the industry, Chalamet had to audition for his part in the film. Chalamet is a French actor who earned international fame after starring in the 2017 film Call Me by Your Name. Before landing that leading role, Chalamet had appeared in productions such as Interstellar, Homeland, and Law & Order.
Related: Did Timothee Chalamet Actually Date Taylor Russell? Here's THe Truth About Their Complicated And Mysterious Relationship
Following his success in Call Me by Your Name, which also starred Armie Hammer, Chalamet has starred in many productions and earned himself critical acclaim. Aside From the film Hostiles, Chalamet also starred in Lady Bird, Little Women, and is the lead of the Dune film franchise alongside Zendaya. Despite this success, he was still forced to audition for Hostiles while the other stars of the production were simply given their roles.
Timothée Chalamet Never Auditioned For 'Call Me By Your Name'
The 2017 film Call Me by Your Name was French actor Timothée Chalamet's break-out role in the industry, but as he tells it, he never formally auditioned for the role.
The auditioning process is very strenuous and nerve-wracking for actors. There are typically several rounds of auditioning, each variation putting the actor or actress in front of a new set of people. One mistake could cost them the role of a lifetime.
Chalamet admits that he does not do well with the nerves surrounding auditioning.
"I don't deal with them," Chalamet told Time Out of the nerves he gets while auditioning. "I don't know how. Please tell me how."
"I'm a big hypocrite in that I believe that the most important part of any audition is the second you leave the room. If you can leave and not beat yourself up, it's going to help you next time. I never actually auditioned for 'Call Me by Your Name,' which kind of blows my mind. I did a reading in New York."
Related: The One Movie That Timothee Chalamet Regrets Making
Fans of Chalamet were shocked by this revelation that he had never auditioned for Call Me by Your Name, especially considering how, at the time, he had only appeared in smaller roles.
Chalamet did have a test reading with the director and screenwriter, but it was incredibly informal. Chalamet does not consider it an actual audition despite the fact that it launched his career into what it is today.
"We were rehearsing it with another actor. He suggested that we read it for [director] Luca Guadagnino and [screenwriter] James Ivory. My heart dropped because they'd never seen me read. I went to my friend's house and we ran it all night. I was terrified that they would realize I was terrible."
Timothée Chalamet Had To Audition For 'Hostiles'
Timothée Chalamet found great success with his role in Call Me by Your Name. He was suddenly considered a leading man, and more opportunities began pouring in.
In the same year Call Me by Your Name was released, two more films starring Chalamet also hit the big screen. Chalamet had been given a role in Lady Bird, starring alongside Saoirse Ronan in the Greta Gerwig production.
Chalamet also appeared in Hostiles, which he had to audition for.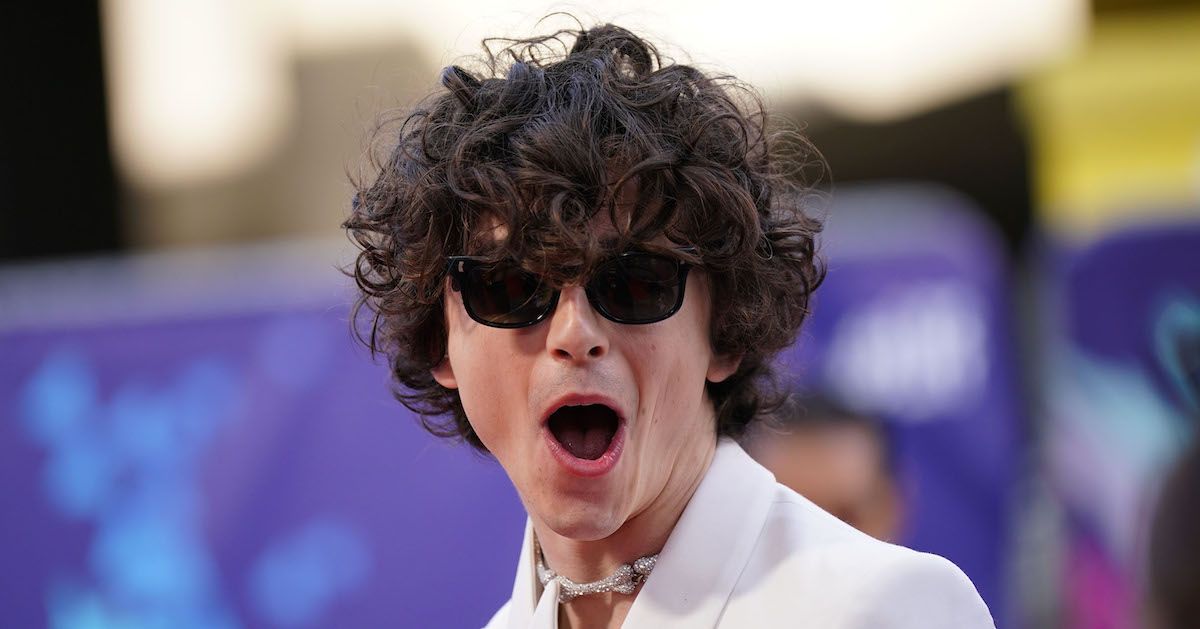 "Well the only actor who auditioned was Timmy Chalamet," admitted writer and director Scott Cooper to Backstage.
Cooper viewed Hostiles as his passion project, and he wanted the casting to be absolutely perfect. Since Chalamet was relatively new to the entertainment industry, at least at this new level of fame, Cooper wanted to see a formal audition from the French actor.
"And Timmy, whose work I had never seen," he continued, "he's a very uninhibited actor. He's not afraid to take risks, clearly, as you can see from 'Call Me by Your Name.' He has a really bright future."
'Hostiles' Writer Wrote Roles For Specific Actors
Though Timothée Chalamet, who was nominated for an Academy Award for his role in Call Me by Your Name and has twice been nominated for a Golden Globe, had to audition, apparently nobody else in the cast had to go through the process for Hostiles.
The decision not to have actors audition, however, had nothing to do with anyone's level of fame or ability. At the end of the day, it came down to preference and director Scott Cooper's vision for the film.
"I wrote the part for Christian Bale. I wrote the part for Wes Studi. I wrote it for Adam Beach, Q'orianka Kilcher, Stephen Lang, Rory Cochrane, Jesse Plemons, and on and on and on," explained Cooper in his interview with Backstage.
"I generally tend to work with kind of a rep company, or I just remember actors who never try to steal the scene, who never try to push an emotion."
Related: How Johnny Depp Feels About Timothee Chalamet Playing A Young Willy Wonka
All the roles except for Chalamet's in Hostiles were intended for the people who played them. So, when the actors that Cooper had envisioned signed on, there was no reason to have anyone audition.
"I generally have people in mind as I'm writing, whether it be Jeff Bridges in 'Crazy Heart' or Christian Bale and Casey Affleck in 'Out of the Furnace.' Ane I've just been extremely fortunate to have them take what I've written and then take it to places I could have never expected."
Timothée Chalamet Was Starstruck On 'Hostiles' Set
Timothée Chalamet, while now a coveted actor, sometimes is just like everyone else. If going through the audition process for Hostiles is not enough proof of that, he was also completely starstruck when he walked onto the film set.
When asked by Time Out in the previously mentioned interview, Chalamet admitted that he was possibly the most starstruck he had ever been when he met Christian Bale.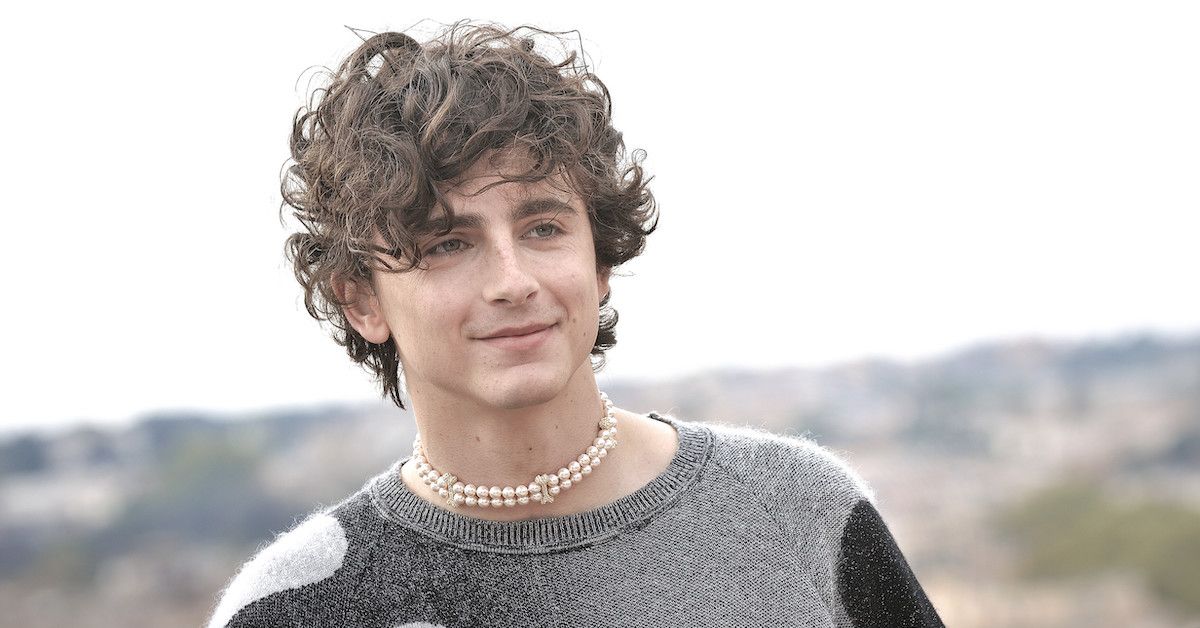 "I remember him asking me to repeat my name so he could hear it better and commit it to memory. My voice got caught in my throat, not really being able to get it out, thinking: Why, for the first time in my 20 years on this planet, is my mouth not following what my brain wants it to?"
Chalamet is a huge fan of Bale, and the actor admitted that he "picked [Bale's] brain quite a bit about 'The Dark Knight,' yes, but even more so about 'American Psycho,' because I'm crazy about that performance."
Share and Follow