Over two decades ago, James Cameron delivered a love story that would earn over $2 billion at the box office. Inspired by a real-life tragedy that occurred in 1912, Titanic tells the story of two people, struggling artist Jack and the aristocrat Rose, who fall in love aboard the ill-fated vessel amidst all odds.
And with Leonardo DiCaprio playing Jack and Kate Winslet portraying 17-year-old Rose, everyone couldn't help but hope that the two would survive the tragedy together. Sadly, that didn't happen (although it could have with an alternate ending) with Jack dying as he remained in the freezing water while waiting for rescue. Rose survives the whole ordeal after Jack helped her go on top of a floating piece of debris. Even today, however, many believe that the debris could have saved both. And now, Cameron has definitive proof that this was never possible.
The Freezing Debris Scene Has Been The Subject Of Debate For Years
One might say that the debate around Jack and Rose started back in 2012.
Five years after the film's release, a series of photos made its way to the internet, and it showed two people – a man and a woman – copying the scene involving the characters on land.
In the other photos, however, they also showed that given the dimensions of the debris, Jack and Rose would have had no trouble sharing the makeshift 'raft' together. Other photos even showed two people playing cards and just hanging out.
RELATED: Titanic Had Solved And Unsolved Mysteries
That same year, Mythbusters also put Titanic's tragic ending to the test. And while it initially seemed like there was no way for Jack and Rose to both be saved by the debris, Adam Savage discovered that tying Rose's lifejacket under the debris would have done the trick.
Five years later, astrophysicist Neil deGrasse Tyson also revealed that the tragic ending of Jack and Rose's love story also piqued his interest. And while he didn't weigh in on whether the lovers could have both gotten on the floating debris, Tyson admitted to having issues with DiCaprio's character.
"Whether or not he could've been successful, I would've tried more than once," deGrasse Tyson said. "You try once. 'Oh, this is not gonna work. I will just freeze to death in the water.' No, excuse me. No! The survival instinct is way stronger than that in everybody, especially in that character. He's a survivor, right? He gets through. He gets by."
He also added that Matt Damon's character in The Martian "would've made an outboard motor and saved everybody."
Around the same time, three students – Christy Zang, Abigail Wicks, and Julia Damato – in Adelaide also claimed that both Jack and Rose could have survived if they had worked together.
Just like on Mythbusters, this was also based on the assumption that they would put their life jackets underneath the debris.
"We looked at how buoyant the door would have been, and how that would have changed if there were people on top of that," Wicks said, according to The Advertiser.
"There was a lot of exploring and testing, and we had to fiddle with different buoyancies and look at what materials were realistic for that time."
James Cameron Has Since Hit Back At Those Claims…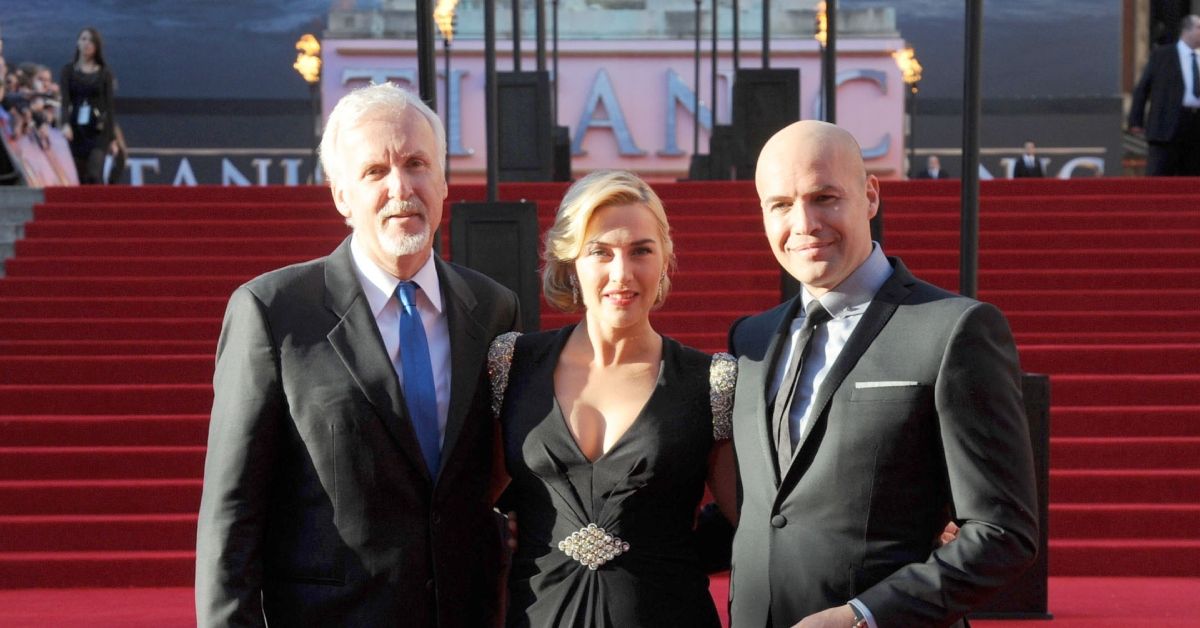 The Mythbusters episode on Titanic may have managed to convince a lot of people that Jack and Rose could have both survived but by then, Cameron was still unimpressed.
For starters, he pointed out that the show didn't factor in the conditions that the characters were dealing with when their ship sank.
"OK, so let's really play that out: you're Jack, you're in water that's 28 degrees, your brain is starting to get hypothermia. Mythbusters asks you to now go take off your life vest, take hers off, swim underneath this thing, attach it in some way that it won't just wash out two minutes later—which means you're underwater tying this thing on in 28-degree water, and that's going to take you five to ten minutes, so by the time you come back up you're already dead. So that wouldn't work," the said.
"His best choice was to keep his upper body out of the water and hope to get pulled out by a boat or something before he died."
Of the show, Cameron also added, "They're fun guys and I loved doing that show with them, but they're full of s***."
RELATED: 'Titanic': Jack And Rose's Love Story Might've Been Fake, But This One Was Real
Winslet later slammed the media for purporting theories about why only Rose survived. "Apparently I was too fat," the actress said on the Happy Sad Confused podcast.
"Why were they [the press] so mean to me? They were so mean. I wasn't even f****** fat." She later added, "That's bullying, you know, and actually borderline abusive, I would say."
Now, Cameron Is Scientifically Proving That Jack And Rose Couldn't Have Both Survived
Today, Cameron is ready to definitively debunk all theories involving Jack and Rose's debris scene 25 years after the film came out.
"We have done a scientific study to put this whole thing to rest and drive a stake through its heart once and for all," he said in a recent interview.
"We have since done a thorough forensic analysis with a hypothermia expert who reproduced the raft from the movie and we're going to do a little special on it that comes out in February."
RELATED: This One Scene In 'Titanic' Was Actually Real, And Not CGI
That little special is a documentary with National Geographic. And while DiCaprio and Winslet won't be in the special, it will feature their body doubles.
"We took two stunt people who were the same body mass of Kate and Leo and we put sensors all over them and inside them and we put them in ice water and we tested to see whether they could have survived through a variety of methods and the answer was, there was no way they both could have survived," Cameron concluded.
"Only one could survive."
Titanic: 25 Years Later With James Cameron premieres February 5, 2023.