Share and Follow
Tom Holland is one of the most popular and talented actors in today's age, but he found himself struggling while filming the new Apple TV+ show The Crowded Room. Holland had his breakout role in 2016 when he was cast in the Marvel Cinematic Universe as the hero Spider-Man. His first appearance in the franchise was in Captain America: Civil War, and he later had his own film as the superhero. Holland has gone on to appear in two more stand-alone films and several Avengers films, and he will likely appear in several more.
Related: How Tom Holland, Tobey Maguire And Andrew Garfield Really Felt About Each Other Before And After Spider-Man: No Way Home
Though many fans know Holland as the superhero Spider-Man, Holland is working hard to branch out and find new acting opportunities. His role in The Crowded Room was the perfect chance to dabble in the crime and thriller genres, but off set Holland found himself struggling with mental health.
Tom Holland In Apple TV Show The Crowded Room
Apple TV+ announced that Tom Holland would be staring in the limited series The Crowded Room, and he is joined by Amanda Seyfried. Holland will be playing Danny Sullivan, who is loosely based on the real-life person Billy Milligan.
Daniel Keyes wrote a non-fiction novel titled The Minds of Billy Milligan in 1981, which is the inspiration for the series.
Milligan was the first person to ever be acquitted for crimes due to multiple-personality disorder. Holland certainly put in a lot of hard work to portray this character.
While Holland takes on the criminal, Seyfried will be playing a psychologist who is analyzing Danny Sullivan.
Other stars rounding out the cast include Emmy Rossum, Sasha Lane, Christopher Abbot, and more.
Related: Does Tom Holland Get Along WIth Any Of Zendaya's Famous Friends?
Since The Crowded Room is a fictionalized story, it will differ from the true story of Billy Milligan. The traumatic story will certainly be an intense watch for viewers. A trailer is now available for the 10-episode series.
The first three episodes will premiere on June 9, 2023, with the following episodes airing every week.
How Leonardo DiCaprio Tried To Make The Crowded Room Before
This is not the first time a team has tried to make The Crowded Room into a reality. Though Tom Holland and Amanda Seyfried have been the first to succeed, several other high-profile stars have previously attempted to tell the story of Billy Milligan.
The first attempt at the story of Milligan was in 1997. Director James Cameron was set to direct, and the film would have starred John Cusack. However, the film was never created.
The story was tried again in 2015, and there was even an announcement that Leonardo DiCaprio would be the leading man of the project. DiCaprio also planned to produce.
Ultimately, a film version of the story never panned out. The limited series structure and the current popularity of real-crime series paved the way for Holland's portrayal.
'The Crowded Room' Caused A Meltdown For Tom Holland
Tom Holland had been waiting for a role like The Crowded Room. He had even told his team to look out for a crime piece, so when the opportunity came, he was quick to snatch up the role of Danny Sullivan.
The limited series shot for 130 days in a row during the global pandemic. Initially, Holland loved the role.
"I've spent so long playing Nathan Drake and playing Spider-Man, who are characters that you can depend on, people you feel safe around, and, ultimately, people that feel really capable, Holland told Entertainment Weekly about playing Sullivan in The Crowded Room. "I really enjoyed playing Danny in those earlier episodes where I was able to lean into my more vulnerable side."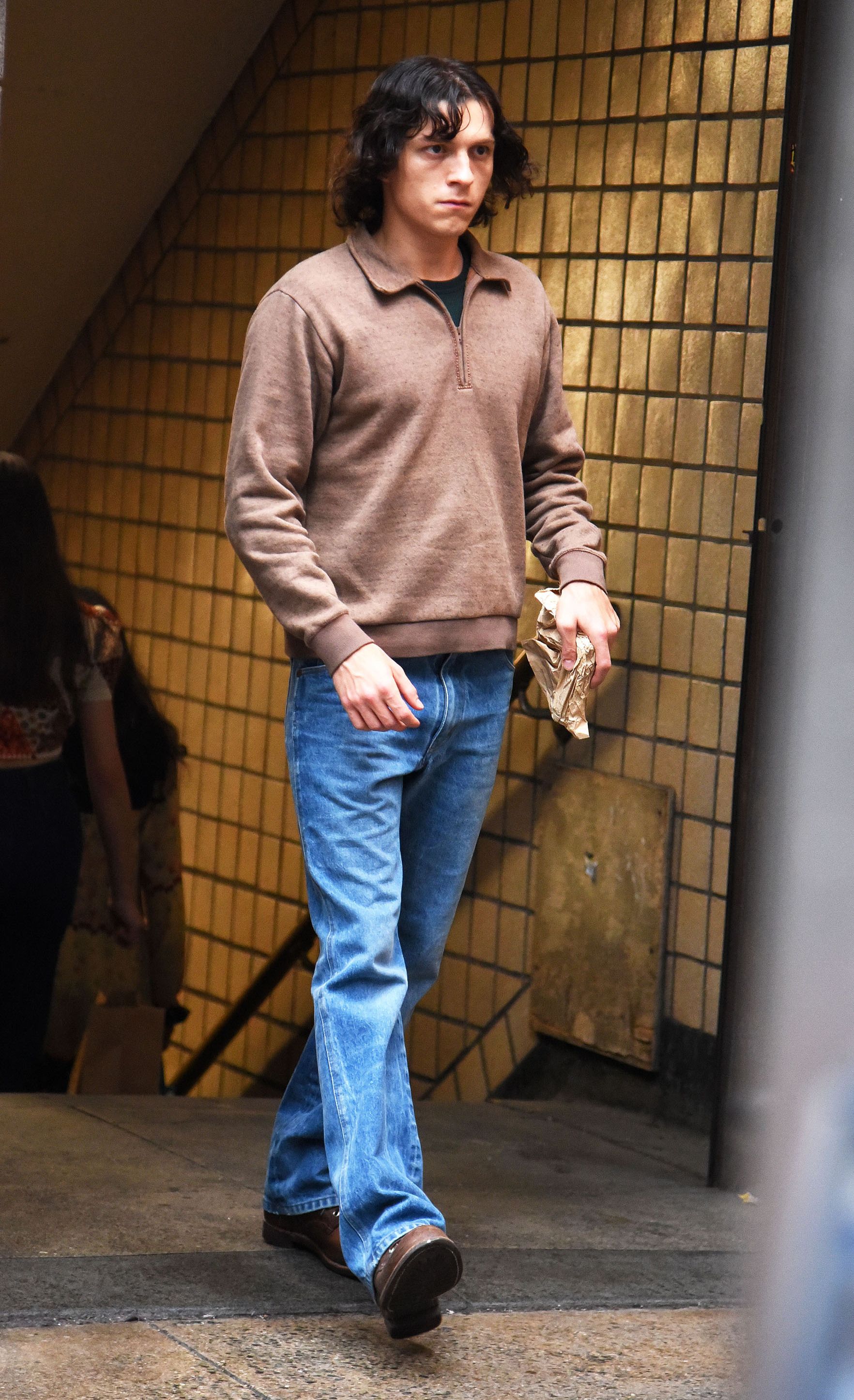 As the days wore on, however, Sullivan started to take a toll on Holland.
"I'm no stranger to the physical aspects of the job doing the whole action-movie thing," Holland said. "But the mental aspect, it really beat me up, and it took a long time for me to recover afterwards, to sort of get back to reality."
"I remember having a bit of a meltdown at home." Holland wanted to shave his head to remove the character from his body, but he was unable to do so since they were in the middle of filming. "It was unlike anything I've ever experienced before."
How The Crowded Room Helped Tom Holland Gain A Better Understanding Of Mental Health
Tom Holland has never been one to shy away from mental health, but being a part of The Crowded Room certainly gave him a new appreciation for its importance.
Playing a character who suffers from multiple-personality disorder forced Holland to educate himself on mental health.
Related: Tom Holland Was Forced To Turn Down The Lead In An Academy-Nominated Film That Made $384 Million At The Box Office
"Learning about mental health and the power of it, and speaking to psychiatrists about Danny and Billy's struggles, has been something that has been so informative to my own life," Holland continued in the interview with Entertainment Weekly.
Holland has been able to recognize his own mental triggers and aspects of the world that cause him stress, one of which being social media and the negative nature of the internet.
After viewing The Crowded Room, Holland hopes "people will feel educated about the powers of mental health, the struggles, [and] our incredible abilities to survive."
Tom Holland's Journey To Sobriety
The biggest change The Crowded Room caused in Tom Holland's life was his journey to sobriety. Though Holland was never previously a heavy drinker, he certainly partook in alcohol consumption.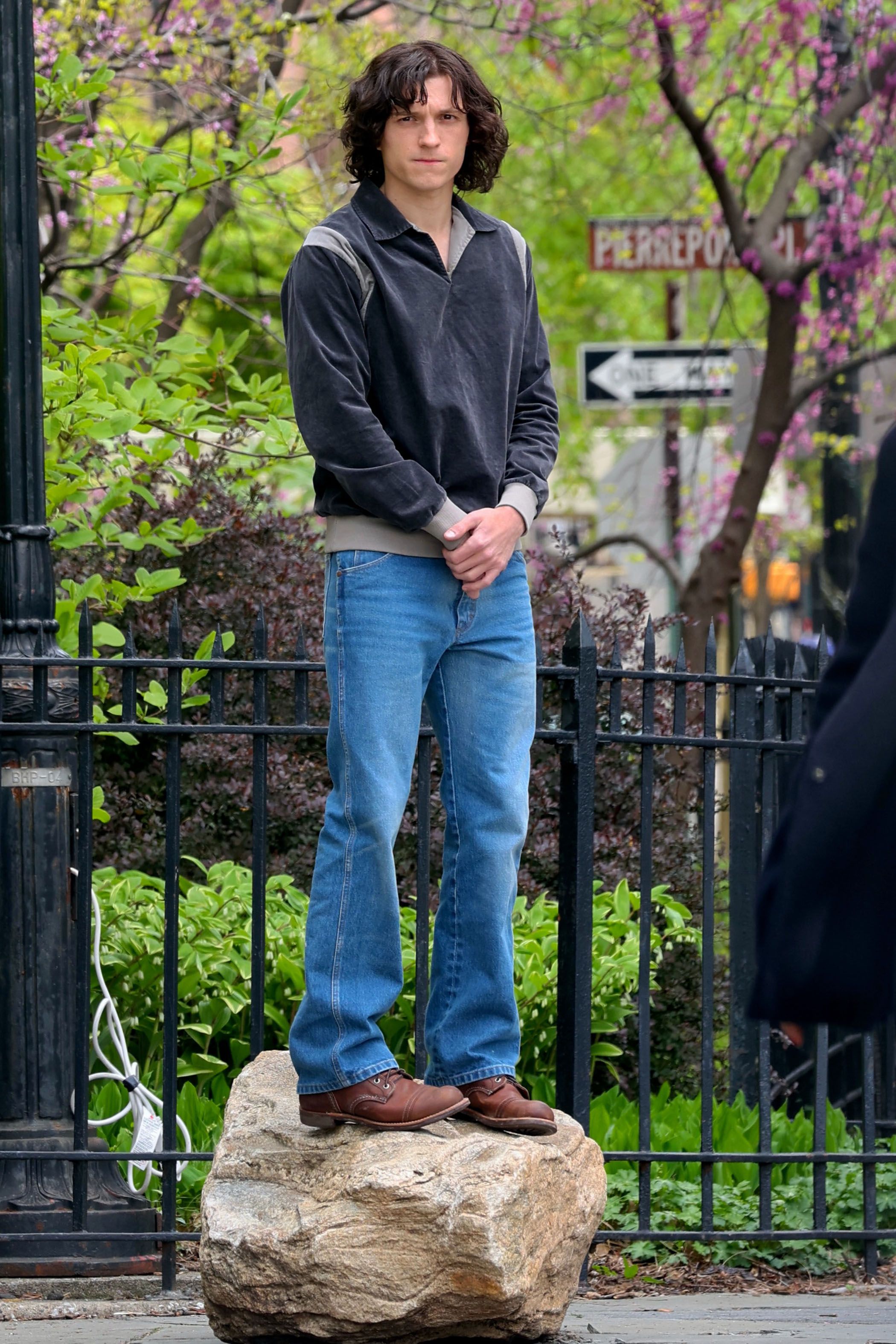 After learning so much about mental health and what external attributes can negatively impact and trigger a downward spiral, Holland chose to give up drinking altogether.
The Spider-Man actor decided alcohol was not something he needed, and that it was likely affecting his ability to have a positive mental growth.
Holland revealed to Entertainment Weekly during his interview about The Crowded Room that he is one year and four months sober. He plans to continue being sober for the foreseeable future and gives thanks to his role in The Crowded Room for this change in lifestyle.
Share and Follow