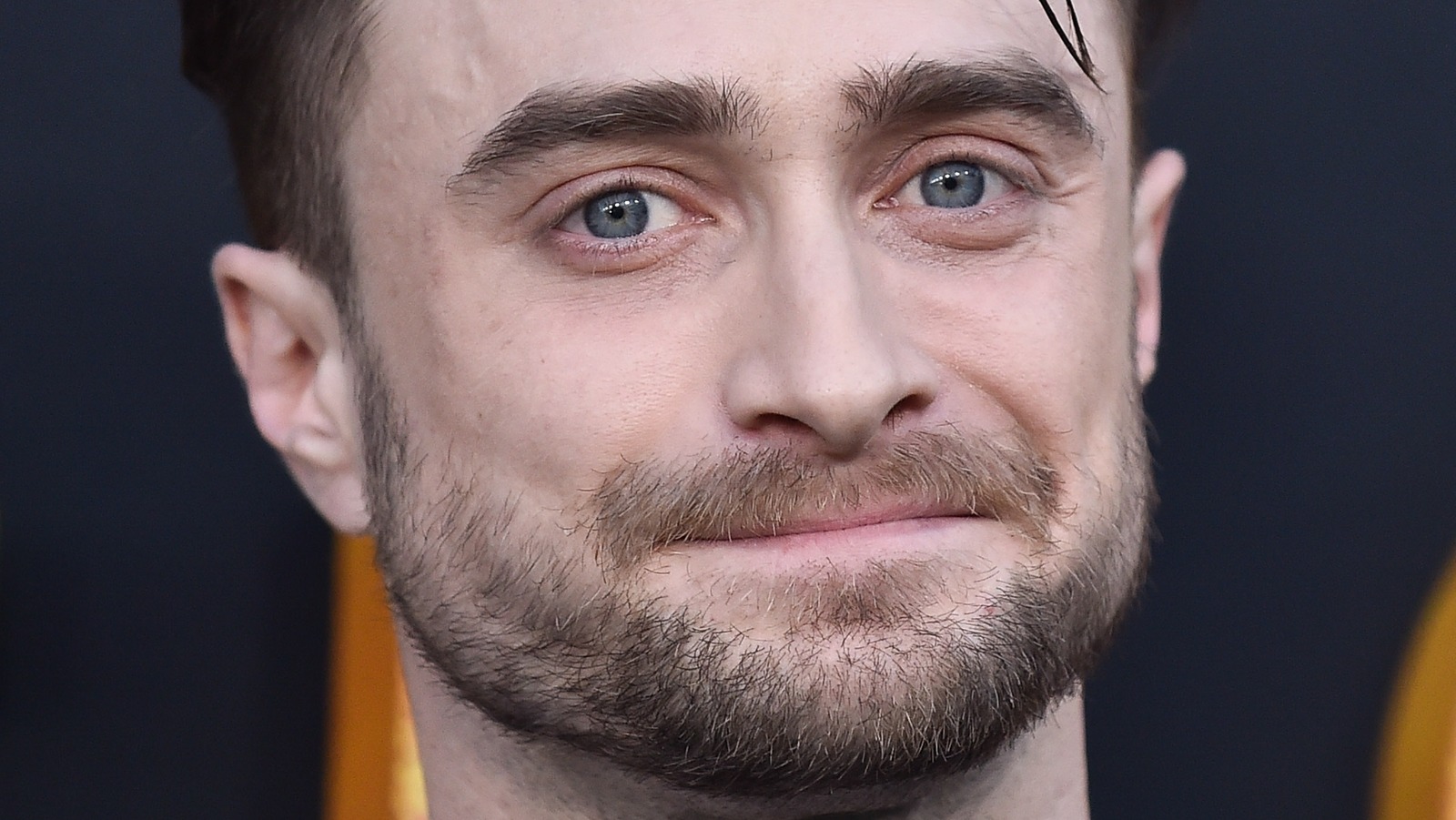 Daniel Radcliffe has been quite open about his addiction to alcohol, which he developed in order to cope with his "Harry Potter" fame. According to the actor, he developed a sense of paranoia over his movie star status, and felt uncomfortable everywhere he went, per "The Off Camera Show." Once filming wrapped on the lucrative franchise, Radcliffe then developed severe anxiety regarding his future. Having spent the whole latter half of his life being Harry Potter, just what the heck was he supposed to do afterward? These overwhelming thoughts caused the actor to try and numb himself through copious amounts of liquor. Eventually, Radcliffe's reliance on alcohol took a huge toll not only on his physical well-being but his mental state as well.
"In the last three years of drinking, I blacked out nearly every time. Blacking out was my thing," he revealed to Shortlist. He added that his alcohol dependence turned him into a shut-in. "I was a recluse at 20. It was pathetic — it wasn't me," he shared. "I'm a fun, polite person, and it turned me into a rude bore. For a long time, people were saying to me, 'We think you have a problem,' but in the end, I had to come to the realization myself." Fortunately, he managed to get sober, and he encourages others who are also experiencing addiction to seek help.
If you or anyone you know is struggling with addiction issues, help is available. Visit the Substance Abuse and Mental Health Services Administration website or contact SAMHSA's National Helpline at 1-800-662-HELP (4357).