There are numerous musicians who have turned to acting, including Mark Wahlberg, Queen Latifah, and Ice T. But there are also many other musicians and celebrities who have left their successful careers for normal jobs instead. A great example is the 90s star Vanilla Ice.
The rapper gained international stardom shortly after his hit song 'Ice Ice Baby' was released. He became one of the most influential and popular musicians of the 90s, but not even a decade later, his music career took a turn for the worst. Vanilla Ice then decided to quit music and find a normal job. You wouldn't believe what industry he's up to nowadays!
Related: What Vanilla Ice And 14 Other One-Hit Wonder Artists Are Up To Today
Vanilla Ice Made Millions After 'Ice Ice Baby' Came Out
Robert Matthew Van Winkle, known professionally as Vanilla Ice, reached international fame with his hip-hop single 'Ice Ice Baby' in the 90s. But his music career began earlier than that. In 1989, Ice released his debut album, titled Hooked, on Ichiban Records. He then signed a contract with SBK Records, with whom he released a reformatted version of his first album in 1990.
His 1990 album, titled To the Extreme, was a huge success. It contained his best-known hit 'Ice Ice Baby,' as well as a cover of the song 'Play That Funky Music.' In fact, this album became the fastest-selling hip-hop album of all time, selling a total of eleven million copies. And 'Ice Ice Baby' became the first hip-hop single ever to top the Billboard Charts, making him millions. He even held a short-lived romance with the Queen of Pop, Madonna, from 1991 to 1992.
Related: Here's How Vanilla Ice Made A Cool $10 Million After 'Ice Ice Baby'
During the 1990s, Vanilla Ice's career only kept growing. In 1991, he was a musical guest on Saturday Night Live. That same year, Ice tried to branch out into the film industry with a small appearance, a well as writing the theme song for the film Teenage Mutant Ninja Turtles II: The Secret of the Ooze, which he admitted was "one of the coolest experiences" of his career.
Despite the Success of 'Ice Ice Baby,' Vanilla Ice's Second Album Was a Big Flop
In 1991, Vanilla Ice's second major release, a live album titled Extremely Live, came out. Although it featured some of the rapper's biggest hits live on the To The Extreme tour, the album received mixed reviews. That same year, Ice starred in the SBK-produced romantic comedy musical movie Cool as Ice.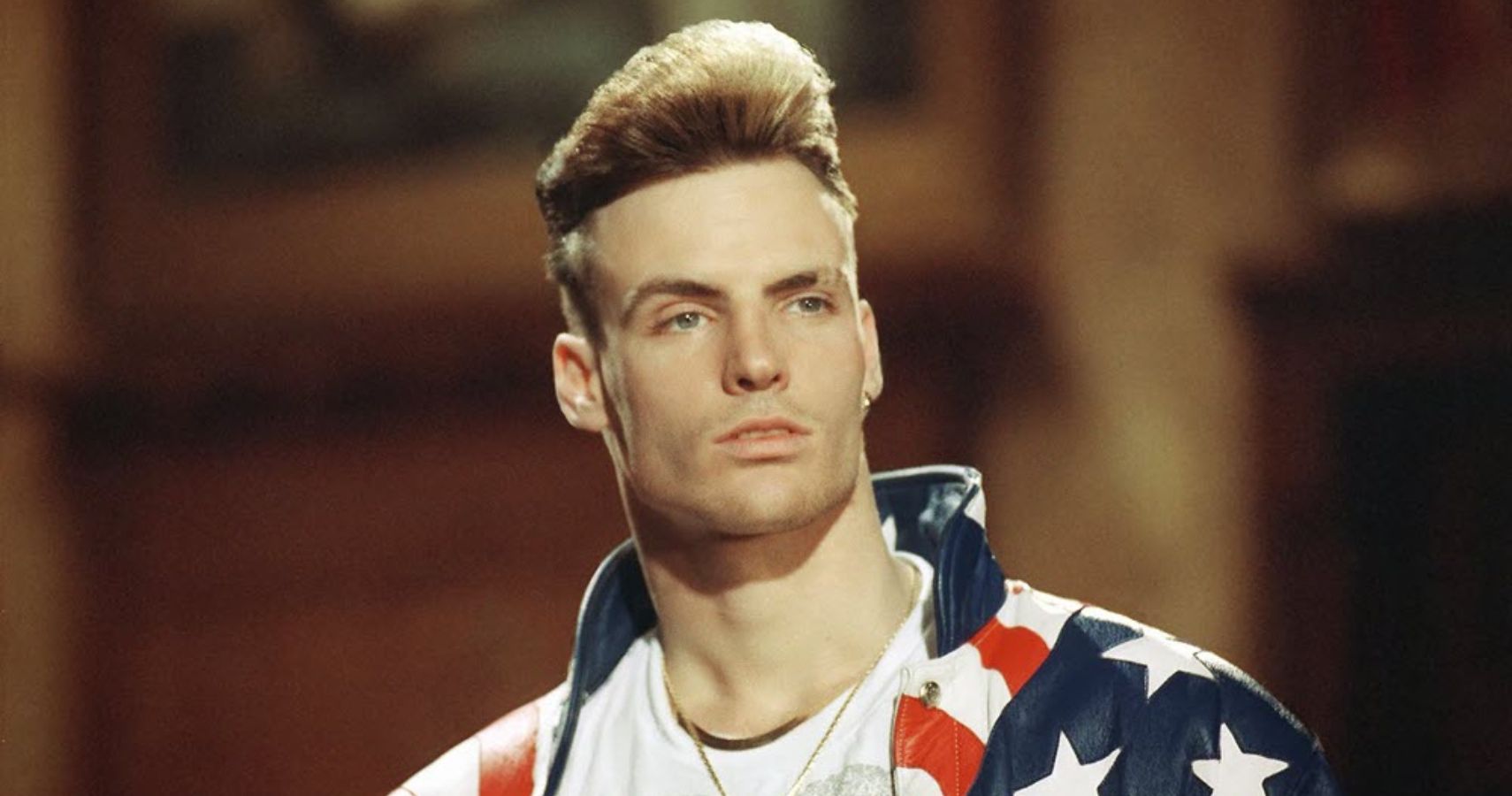 The movie grossed out more than $1.2 million at the box office across the world, ranking #14 among the week's new releases in the US. However, it mainly received negative reviews. Cool as Ice has an 8 percent score on the film website Rotten Tomatoes. And Vanilla Ice even received a Golden Raspberry Award for Worst New Star due to his poor performance in this film.
By 1994, Ice's career and fame seemed to be going downhill. When he released his second studio album that year, titled Mind Blowin', things weren't looking up for him. Mind Blowin' received mostly negative reviews and didn't sell as many copies as Ice's first album did. Additionally, the rapper was struggling with drug addiction. That same year, Vanilla Ice almost died from an overdose.
Related: After 31 Years, Vanilla Ice's Epic Song 'Ice Baby' Is Still Influencing Fans
Following this event, Ice decided that it was time to change his lifestyle altogether. In 1995, after an overseed tour to promote his second studio album, the rapper decided to sell his house in California. He also decided to take a break from music and instead focus on his other passions: motocross and jet skiing.
Vanilla Ice Turned To Real Estate After His Music Career Took a Turn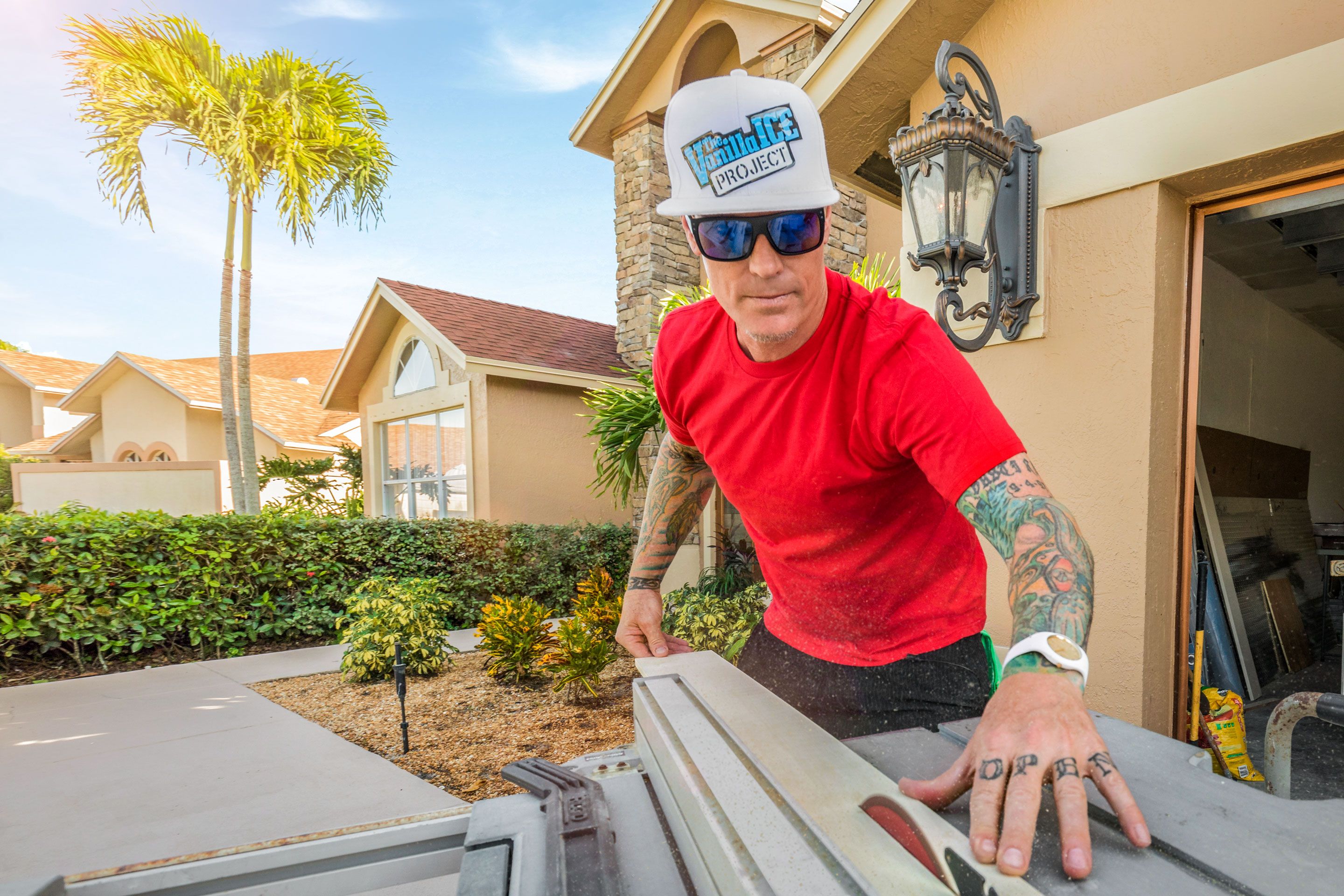 During the mid-90s, Vanilla Ice was uncertain about what the future held for his music career. So, he decided to get into real estate and use some of his 'Ice Ice Baby' residuals to start renovating and selling houses. Believe it or not, the rapper had a knack for flipping properties.
He sort of became a full-time real estate and remodeling expert and even created his own company called Vanilla Ice Real Estate. He even tried his luck at hosting, with his own reality television series, The Vanilla Ice Project, on the DIY network. He also published a book about how to succeed in real estate titled Vanilla Ice Project – Real Estate Guide in 2011.
Despite his decision to try his luck in the real estate industry, Vanilla Ice didn't leave the music industry for good. In 1995, the rapper joined a grunge band called Pickin Scabz. And in 1998, he released his third studio album, Hard to Swallow, which received plenty of attention, despite how different it was from his first two albums.
In addition to music, the rapper has made numerous appearances in movies and television shows. In 2011, he portrayed an exaggerated version of himself called Uncle Vanny in Adam Sandler and Andy Samberg's That's My Boy. He's also appeared in other Adam Sandler films, such as The Ridiculous Six and Sandy Wexler. And in 2016, Ice competed on the 23rd season of Dancing with the Stars.