Share and Follow
Over the last couple of years, it has often seemed like the press can't go a week or two without breathlessly reporting on Meghan Markle and Prince Harry. Of course, there is no denying that things like Harry releasing a memoir some think is a major security threat play a big role in that.
Long before Markle became the Duchess of Sussex or there were rumors about a possible divorce, Harry was previously in a long-term relationship with Chelsy Davy. With Davy back in the spotlight due to a trial in 2023, some observers are noting that she has two major things in common with Markle.
Are Chelsy Davy And Meghan Markle Similar?
In this day and age, it often seems like Meghan Markle is one of the most universally criticized people in the world. Whether people blame Markle, the press, or something else for that situation, it currently seems like anything Markle says or does gets completely ripped apart by observers.
A side effect of the way Markle gets criticized is it has become very common for many observers to disbelieve anything the Duchess of Sussex says. One perfect example of that is that many people believe Markle hasn't told the truth about what she knew about the Royals before getting involved with Prince Harry.
According to Harry and Markle, they first connected over Instagram and then were set up on a blind date through a friend in 2016. More importantly, Markle and Harry have repeatedly said that she wasn't interested in him because he was a Royal.
During interviews, Markle also said that when she met Queen Elizabeth II, she knew very little about the Royal family. In a much-talked-about scene from their Netflix documentary, Markle spoke about being so ignorant of Royal customs that she needed a quick protocol crash course before meeting the Queen.
Related: How Is Prince William Handling Serious Accusations From Prince Harry's Memoir?
Just like Markle, Harry made it clear in the documentary that he believed his wife knew next to nothing about his family before becoming a big part of his life. At one point in their Netflix documentary, Harry tells a story about Markle having no idea who someone in his life was. After revealing that anecdote, Harry said of Markle, "She definitely hadn't googled us.
No matter whether anyone thinks that Markle didn't know much about the Royals or not, the important thing is Harry appears to believe that. Based on what is known about Harry's other serious relationship with Chelsy Davy, it seems like that is a major thing they have in common.
In Harry's memoir "Spare", the Prince wrote about what made Davy stand out when he met her. According to Harry, the biggest way that Davy was different from other women that he met is she wasn't interested in him because he was a Royal.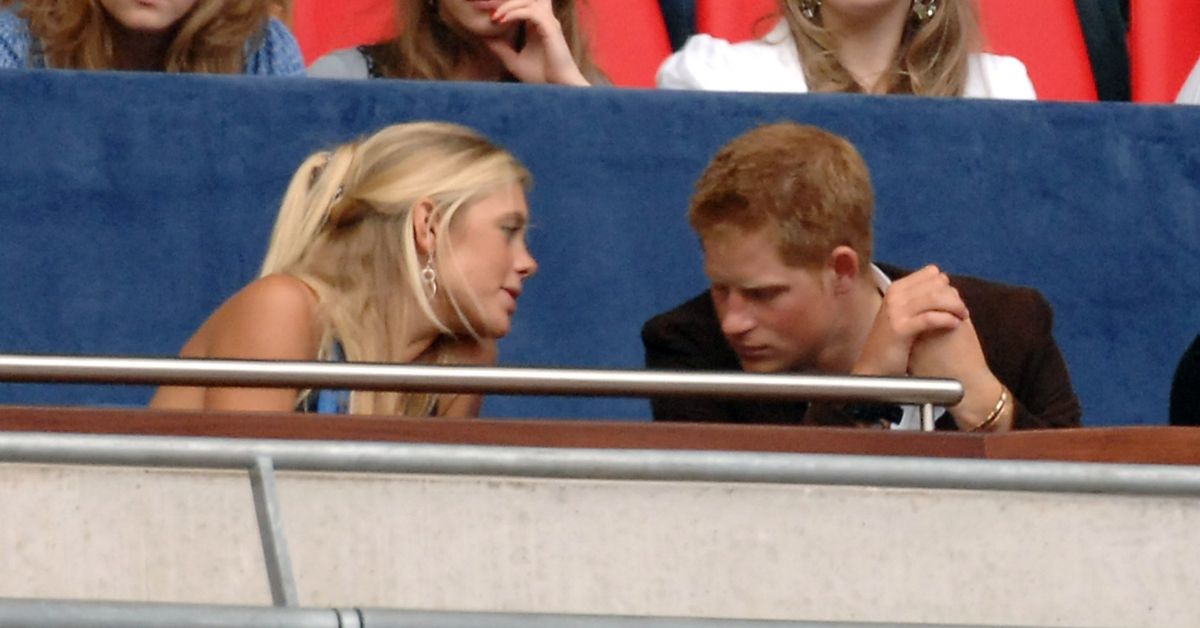 "She was…different. That was the word that had come to mind when I first met her, and it immediately came to mind now, and then again and again. Unlike so many people I knew, she seemed wholly unconcerned with appearances, with propriety, with royalty."
Harry continued, "Unlike so many girls I met, she wasn't visibly fitting herself for a crown the moment she shook my hand. She seemed immune to that common affliction sometimes called throne syndrome."
Also in his memoir, Harry wrote about Davy's relationship with the Royals in very similar terms to what he has said about Markle. Most notably, Harry wrote that Davy was "bored" by his title and knew "less than nothing" about the Royal family.
Related: Harry & Meghan's 'Near Catastrophic' Car Crash Isn't Covered By Their Royal Protection, Here's Why
Based on everything that Harry wrote in his memoir, it seems extremely likely he is attracted to women he thinks don't care he is a Royal. Considering who Harry's beloved mother was, that makes all the sense in the world.
Before Princess Diana tragically passed away, she was extremely popular partly because she didn't seem to look down on anyone. A perfect example of that is Diana held the hand of a man with AIDS when ignorant people were afraid to be in the same room with people infected with the virus.
With that one action, Diana helped change the way millions of people viewed people with AIDS. Since his mother famously saw the humanity in people that far too many people looked away from, is it any wonder that Harry looked for women who saw the human in him?
Why Did Prince Harry Fear For Meghan Markle And Chelsy Davy?
If observers spent hours exhaustively researching Meghan Markle and Chelsy Davy, they would likely find many things the two women have in common. However, when it comes to both of their relationships with Prince Harry, they appear to be two main things they have in common.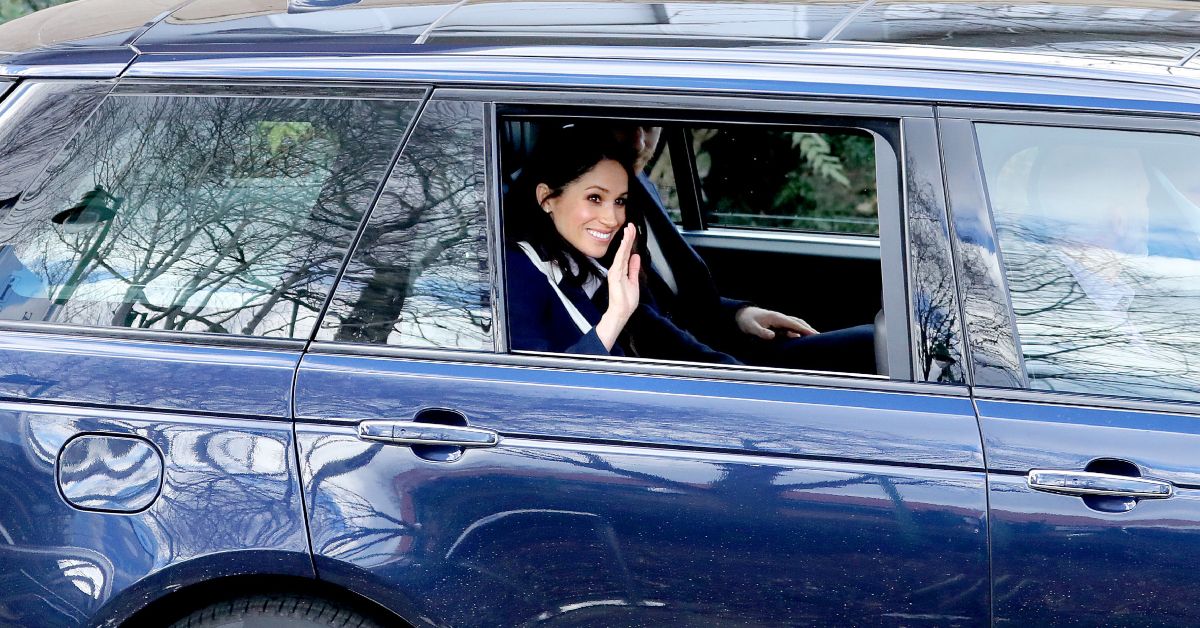 When Harry was only twelve years old, his mother Princess Diana passed away in a terrible accident while her car was chased by the paparazzi. Since then, it has seemed pretty clear that Harry's greatest fear is losing someone else he loves because they're harassed by the media.
In recent years, Harry has spent a great amount of time talking about how the media harasses Markle and how he fears for his wife. Harry's focus on that topic came to a head when Harry and Markle spoke about being in a "near catastrophic" car chase.
Related: Prince Harry Says He And William Would Be Closer If Their Mother Was Still Alive
In 2022, Harry teamed up with other parties to take the Daily Mail and its sister publications to court for unfair information gathering. The following year, legal paperwork Newsweek reported on revealed Harry was afraid that his ex-girlfriend Davy would be "harassed to death" by the media before they broke up.
"This intrusion was terrifying for Chelsy, it made her feel like she was being hunted and the press had caught her and it was terrifying for me too because there was nothing I could do to stop it and now she was in my world."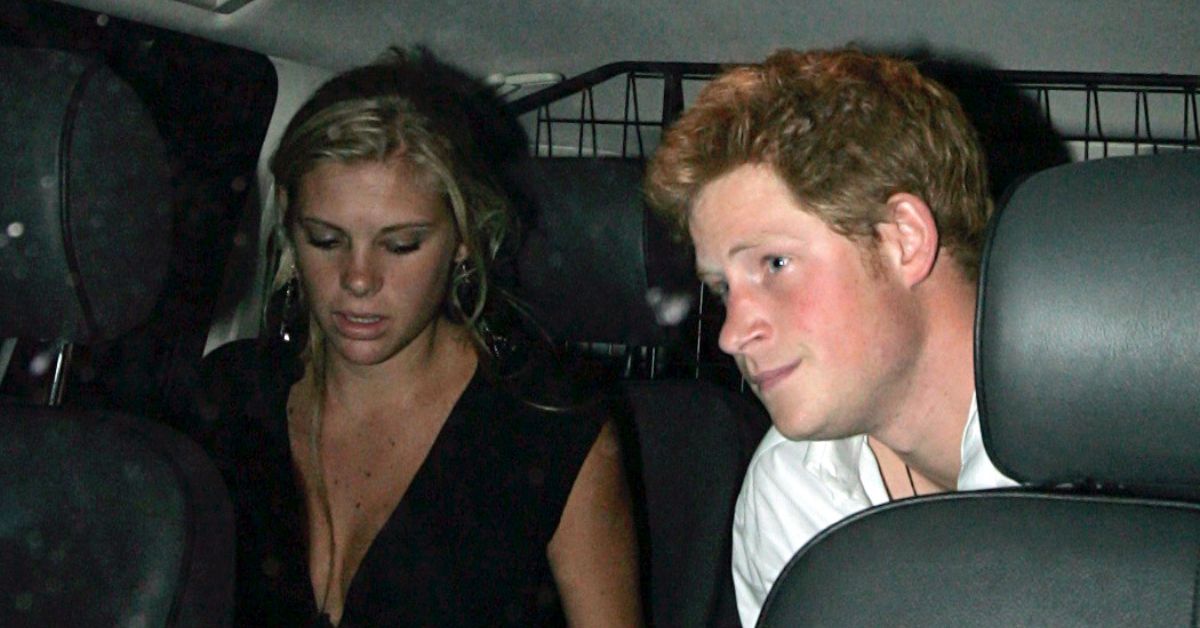 "She was 'shaken' and I was really paranoid about trying to protect our privacy, as the article says. Their behavior and treatment of Chelsy [were] not normal. I was scared that Chelsy was going to run in the opposite direction or be chased and harassed to death."
Share and Follow