NBA legend and Hall of Fame inductee Shaquille 'Shaq' O'Neal is among the tallest and heaviest players to ever feature in the NBA league. The 7-foot-1 Superstar has used his considerable height to his advantage both on the basketball court and in his love life. Shaquille has had a handful of love interests over the years, including his ex-wife and Basketball Wives star Shaunie O'Neal.
The pair share four children together: sons Shareef and Shaqir and daughters Amirah and Me'arah. The NBA star also has one stepson named Myles from Shaunie's previous relationship, and a daughter Taahirah with his high school girlfriend Arnetta Yardbourgh. Here's what his exes had to say about his sizable height…
Did Shaquille O'Neal's Considerable Height Bother Ex-Wife Shaunie O'Neal?
Shaquille and Shaunie O'Neal began dating in 1998, they went on to get married on December 26, 2002 but separated five years later in 2007. They got back together soon after separating but officially called it quits in 2009. It seems that Shaq's height didn't bother his ex-wife at all. In an interview with Access Hollywood, when discussing his & hers bathrooms, Shaunie lightheartedly asked Shaquille O'Neal "Why do you need a bigger bathroom?" Shaquille answered "cause I got a bigger a** than you" instantly making Shaunie laugh.
Related: Who Were All The Women In Shaquille O'Neal's Life?
Shaunie O'Neal once said, "Everyone's always surprised that I'm not short. I'm actually 5-foot-7". Then again, most people would look small when compared to the 7-foot-1 athlete, who has an impressively large shoe size of 22.
While Shaquille O'Neal is no longer married to Shaunie, the two have gone on to co-parent their children together and have remained good friends. During an appearance on the Tamron Hall Show, Shaunie O'Neal opened up about her co-parenting relationship to the NBA star.
"We have a great co-parenting relationship, seriously,' Shaunie began "It took us a long time to get there, it was not an easy journey, but once we got there, I think we felt comfortable being honest with each other." She went on to add "We both support each other, I used to tease him and be like 'Could you please hurry up and get a wife?' and then you could stop randomly face-timing me talking about your day" she joked about the star's habit of randomly calling her.
Related: Why Shaquille O'Neal Blames Himself Over The Divorce From His Ex-Wife Shaunie
Shaquille O'Neal has been nothing short of graceful when discussing his relationship with his ex-wife to the press, even blaming himself for the failure of their marriage. During Shaq's appearance on The Pivot Podcast, he addressed his mistakes and claimed that the divorce was all his fault. "I was bad, she was awesome" he revealed. "She did exactly what she was supposed to do and gave me beautiful kids, take care of the house, take care of the corporate stuff. It was all just me" he acknowledged.
What Did Shaquille O'Neal's Other Exes Have To Say About Their Sizable Height Differences?
Shaquille O'Neal has been romantically linked to many different women over the years. The first woman he was linked to after finalizing his divorce from ex-wife Shaunie O'Neal was Flavor of Love star Nicole "Hoopz" Alexander, the two dated from the summer of 2010 to 2012.
The height difference between Shaquille O'Neal and his ex-girlfriend Nicole Alexander was so vast that the two often went viral when pictured on outings together. Standing at 7-foot-1 and weighing 300+ lbs, Shaquille O'Neal towers over most women (and men for that matter). However, when pictured next to Alexander's petite and shorter-than-average 5-foot-2 frame, the couple's height difference was extremely apparent and nothing short of shocking.
Related: 15 Pics That Paint Shaquille O'Neal In A Different Light
In 2011, the duo were spotted shopping in Calabasas, California. Shaquille O'Neal appeared to be struggling to bend over to kiss Nicole "Hoopz" Alexander thanks to their whooping 23-inch height difference.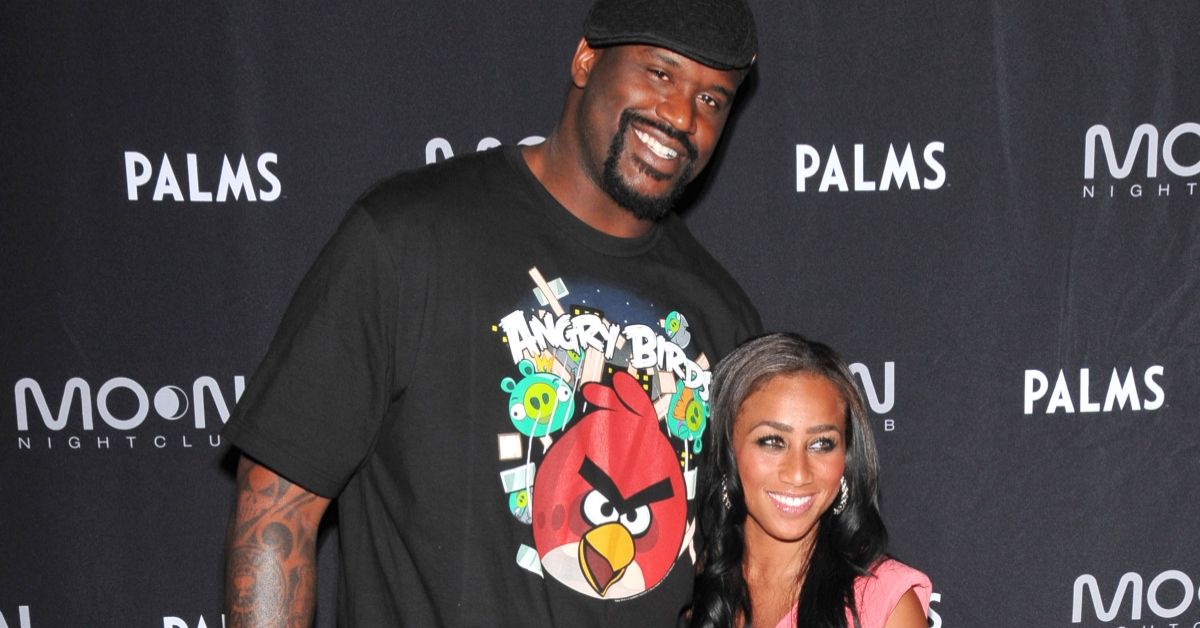 However, the couple didn't let their abnormal height difference get in the way of their love for each other, the two shared a mutual passion for basketball. Nicole got her nickname "Hoopz" from representing her high school basketball team and appeared in the drama film Basketball Girlfriend.
The pair made an appearance together on Jimmy Kimmel Live in 2011. When commenting on the couple's significant height difference, The comedian showed a picture of the two together and said "It looks to me as if you're taking your daughter to kindergarten, how does this even work?" instantly earning laughs from the crowd.
"She's a fabulous lady, she's strong, and believe it or not, she can carry me on her back," Shaq replied, leaving Jimmy Kimmel looking dumbfounded. "Really?" Kimmel questioned, which led to Nicole getting on stage and showing the audience just that. The reality star gave her NBA ex-boyfriend a piggyback ride – and in high heels! She impressively made it to ten steps before collapsing and falling onto the floor with O'Neal following in tow. The audience cheers were wild for Nicole, and Jimmy commended the flavor of love star, saying "Wow, that's impressive, she is strong".
Despite being a charismatic couple, the pair ended their relationship in 2012 after mediatakeout.com reported that the couple got into a heated argument in front of several children at a gymnastics training center in Florida.
Shaquille O'Neal has been linked to various other women including author Karrine Steffans, reality star Laura Govan and model Laticia Rolle who he dated from 2014 to 2018. The pair was notoriously private about their relationship and didn't even announce when they broke up.
Exploring Shaquille O'Neal's Current Relationship With American Actress Annie Ilonzeh
Shaquille O'Neal is now reportedly dating Actress Annie Ilonzeh since June of last year. The pair were spotted eating out at a restaurant together, and sources told Page Six that Shaq described Annie as 'my date'.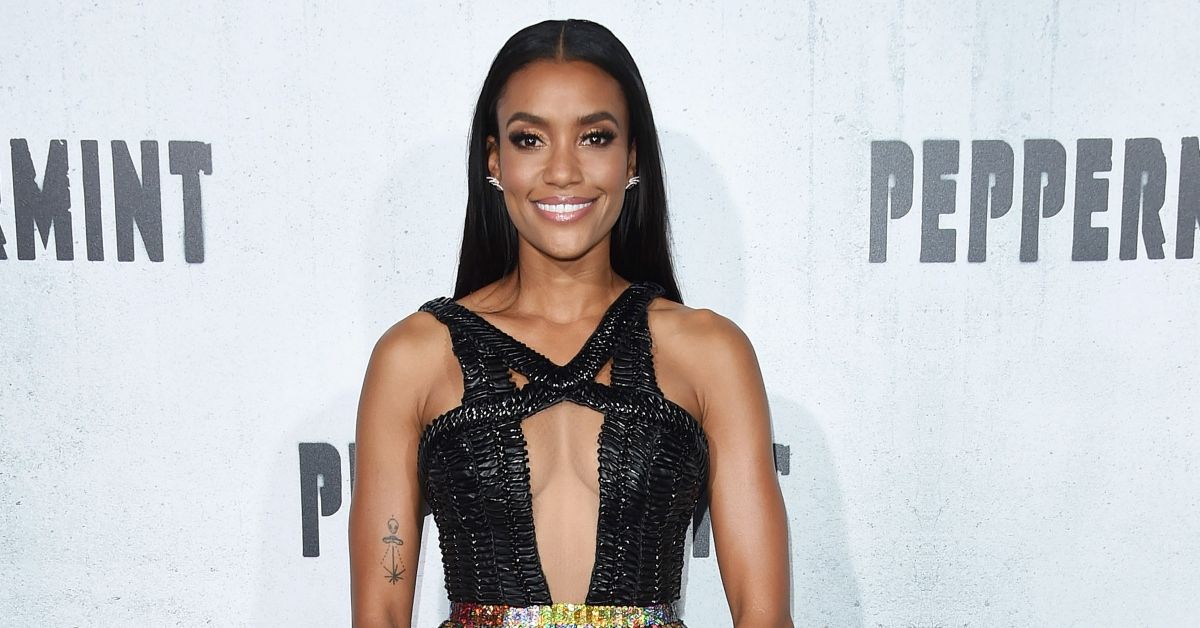 Shaq showed his well-known generous side by buying dinner for the entire eatery. The Actress is best known for her roles in films such as He's Just Not That Into You (2019) and Peppermint (2018).
The two are keeping their relationship private and out of the spotlight for now.