Alec Baldwin had a positive experience on Friends, in large part, thanks to his work alongside Lisa Kudrow.
The immediate future of Alec Baldwin's acting career is in serious jeopardy. On January 19, 2023, the Santa Fe District Attorney office announced that he would be charged with involuntary manslaughter over the death of cinematographer Halyna Hutchins on the set of the movie Rust in October 2021.
While a medical investigator had previously ruled the incident an accident, it didn't exempt Baldwin — who discharged the weapon that fatally wounded Hutchins — from the criminal charge. The news also followed a previous update suggesting that production was set to resume in 2023, although the new developments around the actor might put paid to those plans altogether.
Baldwin's portfolio of acting roles is very extensive, but he is perhaps most synonymous with his work on Saturday Night Live. His impression of former President Donald Trump was particularly a fan favorite from the show. The actor is also known for his performances in The Cooler, The Aviator and The Departed, as well as the popular NBC sitcom 30 Rock.
RELATED: Trump Supporters Had Alec Baldwin Fearing For His Life After 'Rust' Shooting
In one of his less remembered roles, Baldwin was a guest star on Friends in 2002, where he first got to work with actress Lisa Kudrow.
What Role Did Alec Baldwin Play In Friends?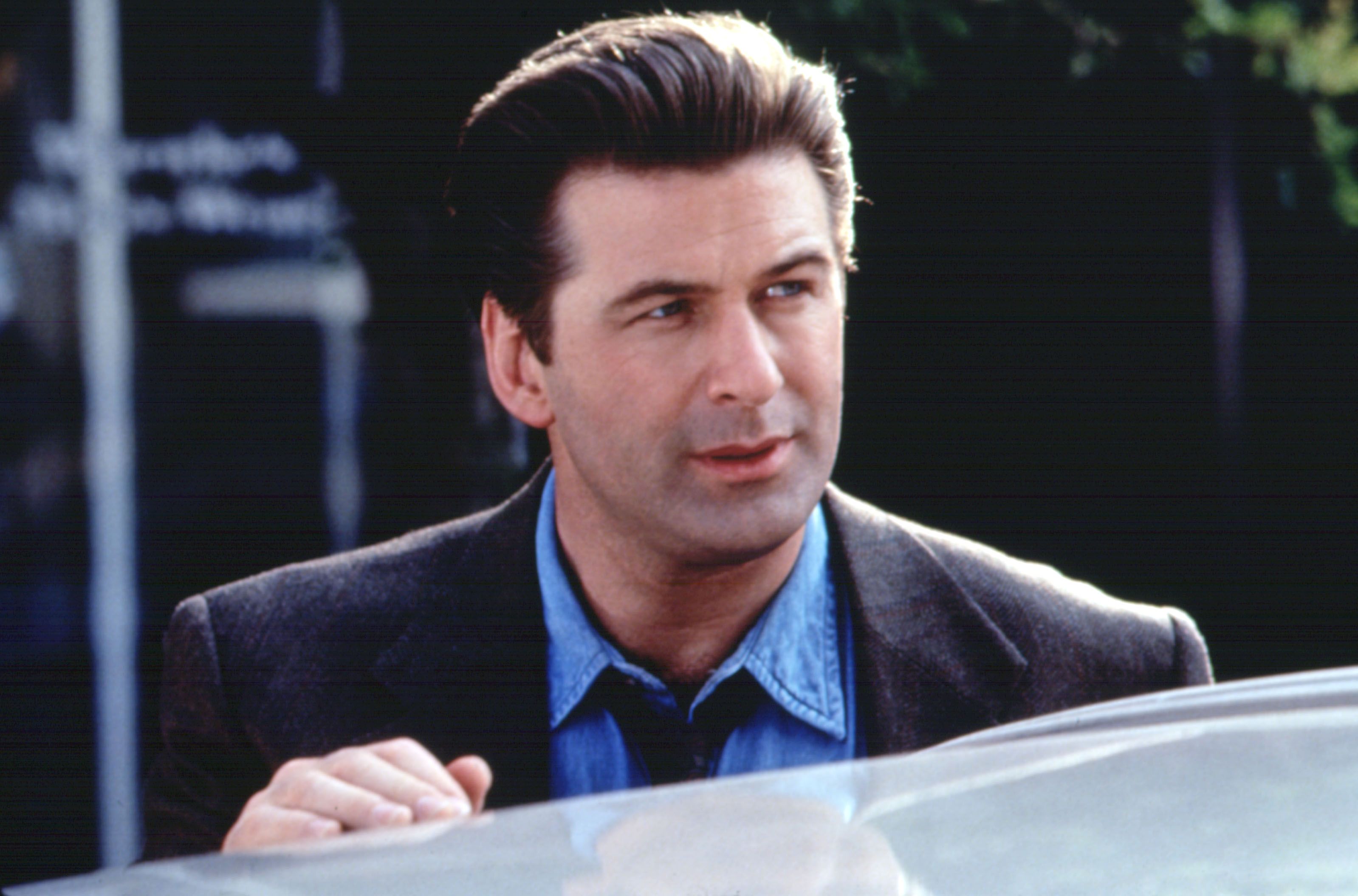 Alec Baldwin featured in two episodes of Friends, as a character known as Parker. The character was a brief love interest for Lisa Kudrow's Phoebe Buffay, and was first introduced in the 17th episode of Season 8, titled The One with the Tea Leaves. He also returned in the following episode, which was named The One in Massapequa. The name held a particular sentimental value for the actor, who was in fact born in the Amityville village of New York, just near the hamlet of Massapequa.
In the episode, Phoebe brings Parker as her date to the 35th wedding anniversary of Jack and Judy Geller (played by Elliot Gould and Christina Pickles respectively). Jack and Judy were of course the parents of Monica and Ross Geller (Courteney Cox and David Schwimmer). Parker is described as "an extremely enthusiastic man, who likes to make an exuberant fuss about everything."
RELATED: Lisa Kudrow Had The Most Phoebe Buffay Response To Courteney Cox's Surprise For Her
Phoebe's friends start by making fun of Parker's over-exuberant nature. Although she is angry about it at first, she eventually sees their perspective, and breaks up with him. In typical fashion, he asks her: "Isn't this the greatest fight that you ever had?"
What Happened Between Alec Baldwin And Lisa Kudrow When They Worked Together On Friends?
At the time when Alec Baldwin filmed for the role of Parker in Friends, the main cast members of the NBC sitcom had just been bumped up to a then-record salary of $1 million per episode.
This new pay structure would come into effect the following year for what would turn out to be the final two seasons of the show. Unsurprisingly, Lisa Kudrow was among those receiving this massive raise.
About 15 years later, Baldwin referenced this milestone while explaining how good it had been to work alongside the actress in the series. "I remember that when I did that show it was literally a day or two after they announced they were going to become the highest paid performers in all of television. There was something in the air," Baldwin said in an interview with The Project, as was reported by the Daily Mail.
RELATED: Did Lisa Kudrow Like Playing Phoebe On Friends?
"I was very grateful I had my scenes with Lisa because she is so unique, beautiful and funny, but slightly odd in a wonderful way."
Alec Baldwin And Lisa Kudrow Later Reunited In The Boss Baby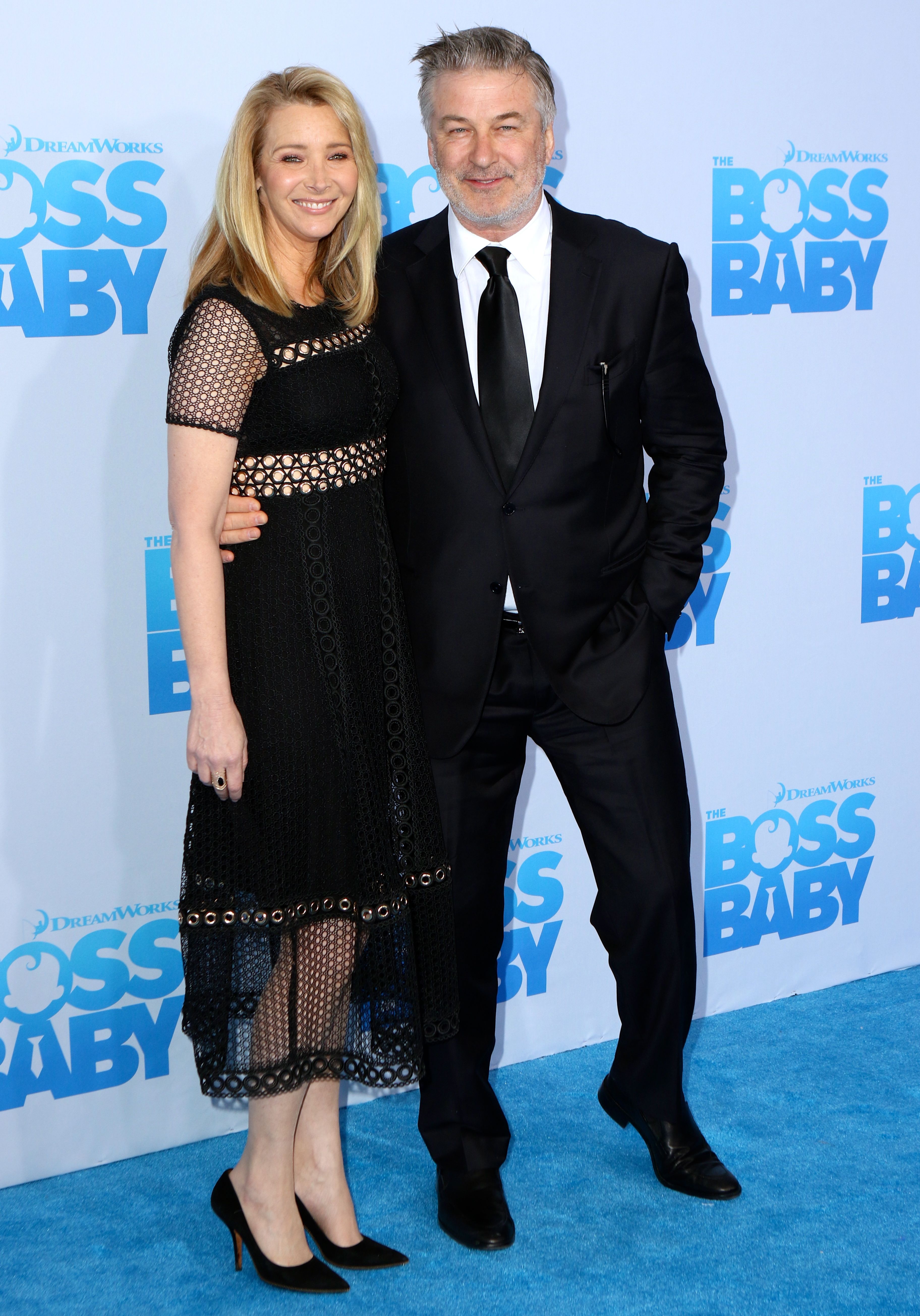 Following their experience working together in 2002, Alec Baldwin and Lisa Kudrow reunited to lend their voices to characters in the 2017 computer-animated comedy film The Boss Baby. The movie was based on the 2010 picture book of the same name, which was written and illustrated by children's books author Marla Frazee.
Alec Baldwin starred in the titular role of Ted Templeton Jr., a briefcase-carrying baby who is a highly-skilled business executive. The plot of The Boss Baby revolves around Tim Templeton, a seven-year-old boy who is excited to be the only child in his family. That is until his parents bring home a new baby brother, Ted, who Tim soon discovers is a highly-skilled business executive in a suit and carrying a briefcase.
The character of Tim was voiced by Shrek Forever After's Miles Bakshi. Kudrow played the role of Tim and Ted's mother Teresa Templeton. She was the wife of Ted Templeton Sr., a character that was voiced by Jimmy Kimmel. Both Baldwin and Kudrow also returned for The Boss Baby 2 in 2021, which was also titled The Boss Baby: Family Business.