Through the course of Mark Wahlberg's acting career, he's had the opportunity to work with some of the most influential filmmakers and actors in Hollywood. Now that he's an established actor in the industry, some might have forgotten that he used to pursue a career in the hip-hop world.
Prior to becoming an actor, Mark Wahlberg had a pretty different start in the industry as a rapper in the early 90s. During his brief stint in the music industry, a lot of the fans knew that he once had a beef with Lose Yourself singer, Eminem.
RELATED: Mark Wahlberg Turned Down An Oscar-Nominated Film Because Of His Priest
At the time, the two rappers were pitted against each other and created some rivalry between them. There was even a time when Eminem dissed Mark Wahlberg in his album that came out in 2000. At the start of his song titled Drug Ballad, Eminem directly named the actor as he raps "Back when Mark Wahlberg was Marky Mark."
So what exactly happened between the Uncharted actor Mark Wahlberg and Marshall Mathers aka Eminem?
Eminem Mocked Mark Wahlberg On TV
In the early 1990s, Mark Wahlberg formed a group called Marky Mark and the Funky Bunch. They had some significant success as a hip-hop group after the release of their song Good Vibrations.
The group consists of Scott Gee, DJ-T, Ashey Ace, Hector the Booty Inspector and Mark Wahlberg. The song made it to the top spot of the Billboard Hot 100 in 1991 and their album reached platinum records. Their album was platinum less than year after its release which cemented their career in the industry.
While Mark Wahlberg and his group were enjoying fame at the time, another significantly successful artist was on the rise, and that's rapper Eminem. Slim Shady also rose to fame that same decade, so it's inevitable that Wahlberg and Eminem frequently met each other at TV shows and events.
RELATED: How Close Are Kevin Hart & Mark Wahlberg In Real Life?
Marky Mark and the Funky Bunch's second album flopped and failed to reach the same level of success of their first album. With the failure to live up to their success, they were eventually disbanded in 1993. Mark Wahlberg decided to just pursue acting full time in 1998 since he felt like his music career is going nowhere.
Marky Mark and Eminem once appeared on the same episode of the MTV show Total Request Live (TRL) in 1999. The two musicians might have seen each other as a threat and both of them did not take each other well.
While they were on the show, Eminem sort of insulted Wahlberg as he made fun of his group saying, "Well, why don't we stand together like a happy fun bunch."
Years Later, Eminem And Mark Wahlberg Gave Context To Their Feud
Nothing came out of Eminem's public humiliation to Wahlberg since the actor didn't really make it a big deal. Later down the road, Eminem enlightened the fans as to why he said what he said.
During his interview with Anthony Bozza in the book titled, Whatever You Say I Am: The Life and Times of Eminem, he gave context to what happened back then. He revealed "some dude who works for MTV tells us Mark Wahlberg is coming in, says he'd appreciate it if we don't call him Marky Mark".
He further confessed, "Then he comes up and he's standing on the side when we was off air, and he's like, 'What, is there supposed to be some fucking tension in here or something?' I pretended like I don't hear him and shit. Then we're on air and […] I'm like, 'We'll just stand around here like one big fun bunch!' So I threw a stab at him. He didn't want me to say Mark-y. Probably didn't want me to say funk-y neither".
Years later, Mark Wahlberg also cleared up the issue on his interview with the GQ magazine and spoke up against his rivalry with Eminem. He confessed that their rivalry came from the fact that he was in denial that Eminem was a much better rapper than him.
Eminem And Mark Wahlberg Patch Things Up In Private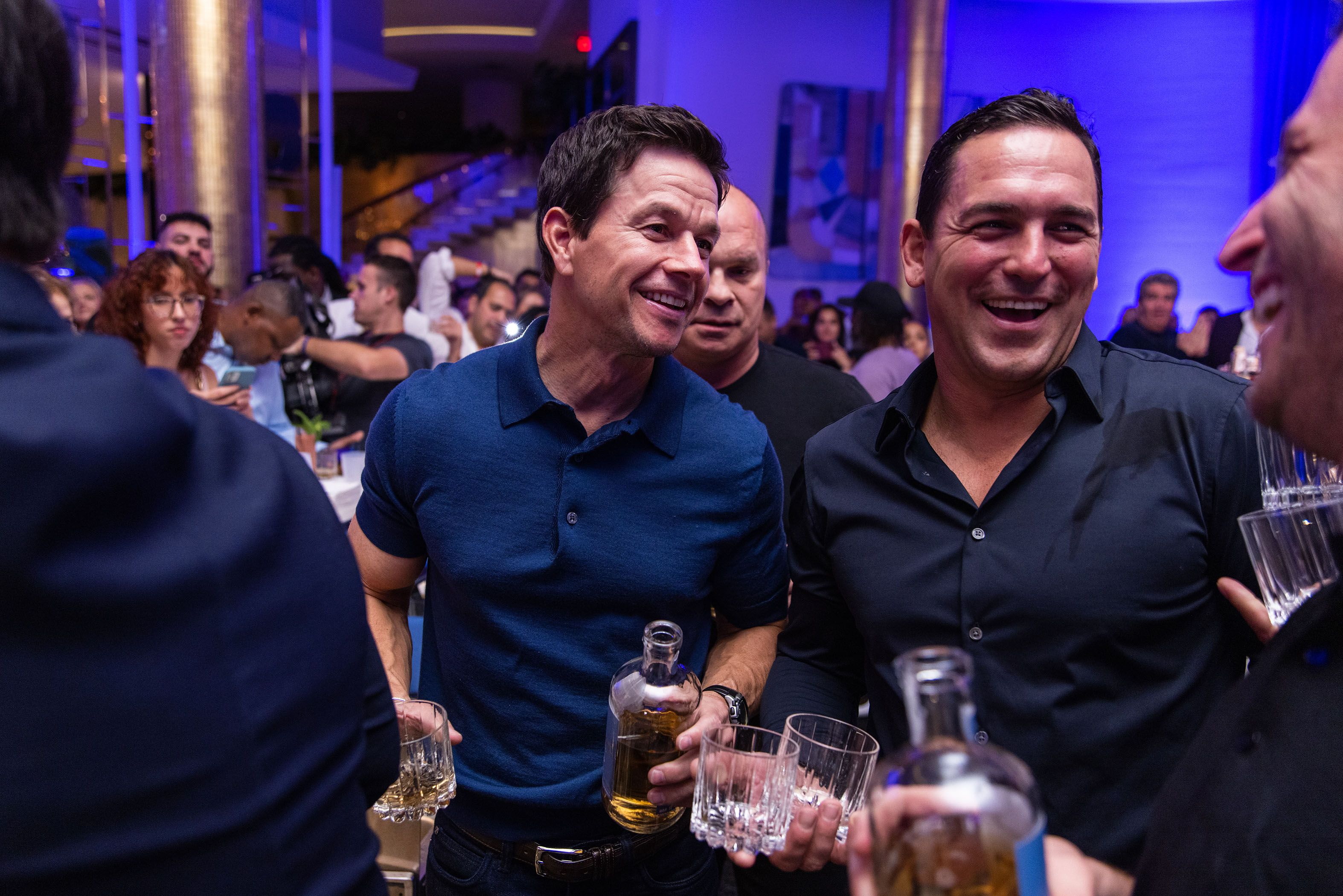 Eminem also never followed up on his diss about Mark Wahlberg after his The Marshall Mathers LP album in 2000.
RELATED: Eminem Once Feuded With Moby, Of All People, Over An On-Stage Diss
Mark Wahlberg revealed that he met the Grammy winner rapper at an MTV event and the two of them decided to hang out afterwards to get to know each other. Soon, Mark Walhberg and Eminem seem to have buried the hatchet as the actor has only said nothing but good words towards the rapper.
Pertaining to Eminem, Wahlberg said, "Very cool guy, very talented. And yes, I didn't give him credit for that a long time ago. I was a hater because he's a better rapper than me".