Former MCU star, Jake Gyllenhaal, has had a fantastic career in acting. He's earned rave reviews for his performances, has raked in billions at the box office, and has even convinced stars from other industries to try their hand at acting in major films.
In the 2000s, his career skyrocketed after starring in Brokeback Mountain with Heath Ledger. They were amazing on screen together, but behind the scenes, things weren't always east.
Let's take a look at the friction that occured while filming Brokeback Mountain.
Jake Gyllenhaal Is An Academy Award Nominated Actor Who Has Starred In Movies Like 'Spider-Man: Far From Home" And "Nightcrawler"
If you've watched enough movies, then we can guarantee you've seen at least a few Jake Gyllenhaal projects. The man has been in the game for years, and he's taken on a variety of projects that have helped showcase his abilities, leading to critical acclaim and box office glory along the way.
Gyllenhaal, who comes from an acting family, has always had a knack for the craft, and over time, his roles became larger and more important.
When looking at his filmography, a number of major projects stand out. The actor has starred in film's like The Day After Tomorrow, Jarhead, Zodiac, End of Watch, Nightcrawler, Southpaw, and even Spider-Man: Far From Home.
Earlier in his career, the actor starred in a movie that earned critical acclaim, and has remained one of his best works to date.
Related: Jake Gyllenhaal Was Told He Was The Worst Actor Ever When Auditioning For A Franchise Worth $4 Billion
Jake Gyllenhaal Co-Starred In 'Brokeback Mountain" Alongside Oscar Winner, Heath Ledger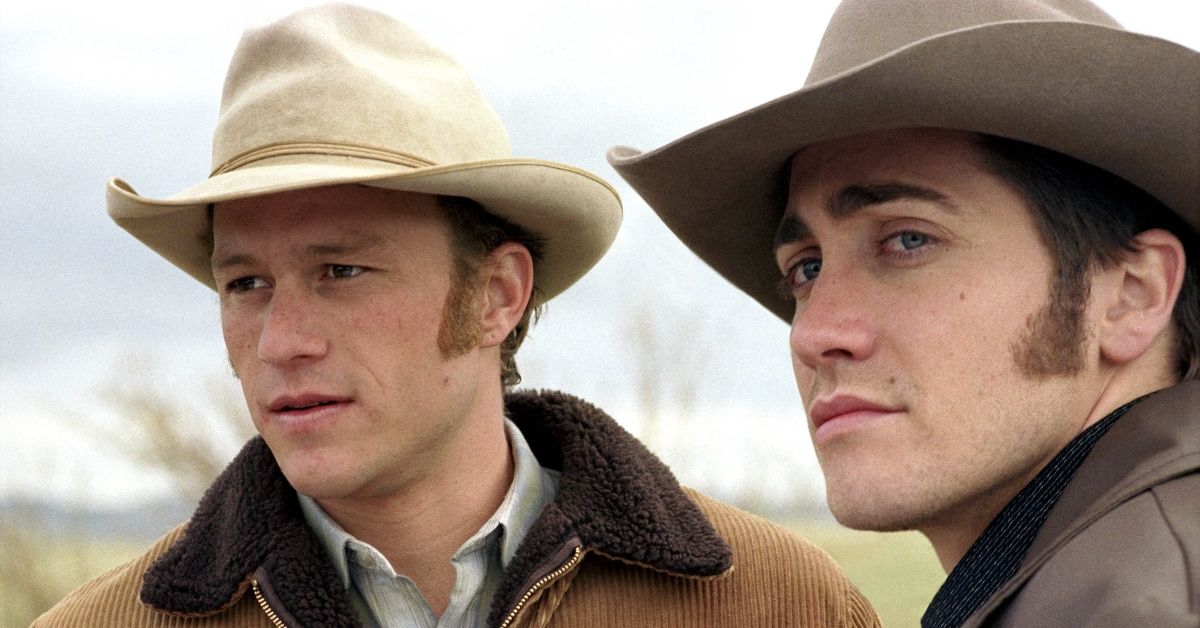 In 2005, Jake Gyllenhaal starred in Brokeback Mountain, a film that kickstarted a ton of Oscar buzz, and that had people talking from its very first trailer.
Gyllenhaal, along with names like Heath Ledger, Anne Hathaway, Linda Cardellini, Anna Faris, and Michelle Williams, delivered an outstanding performance, and truly helped the film achieve an incredible amount of critical acclaim, and eventually, it would take home 3 Academy Awards.
To prepare for a role like this, both lead males needed to spend time getting a feel for their character's lifestyles, which led to them taking a rural sojourn,
"I gave both men a couple of books about the rural Midwest, and they went to a cowboy camp, too. But Heath grew up on a ranch in Australia – he was a natural. He didn't need to do a lot of the work, but he took the training in good faith. He was so good with animals, too. When he sat on that horse, there was no doubt in anyone's mind. He was a cowboy," said director Ang Lee.
Shooting the film was an intense experience, and at one point, Gyllenhaal nearly had his nose broke.
"Heath almost broke my nose in a kissing scene. He grabs me and he slams me up against the wall and kisses me," said Gyllenhaal.
"And then I grab him and I slam him up against the wall and I kiss him. And we were doing take after take after take. I got the s*** beat out of me. We had other scenes where we fought each other and I wasn't hurting as badly as I did after that one," Gyllenhaal continued.
Though Gyllenhaal and Ledger were dynamic on screen together in the film, things on set weren't always so smooth.
Related: Jake Gyllenhaal Almost Changed Zoolander Taking On The Role Of Hansel Over Owen Wilson
The Film's Director, Ang Lee, Said That The Two Actors Had Friction On Set Due To A Clash Of Styles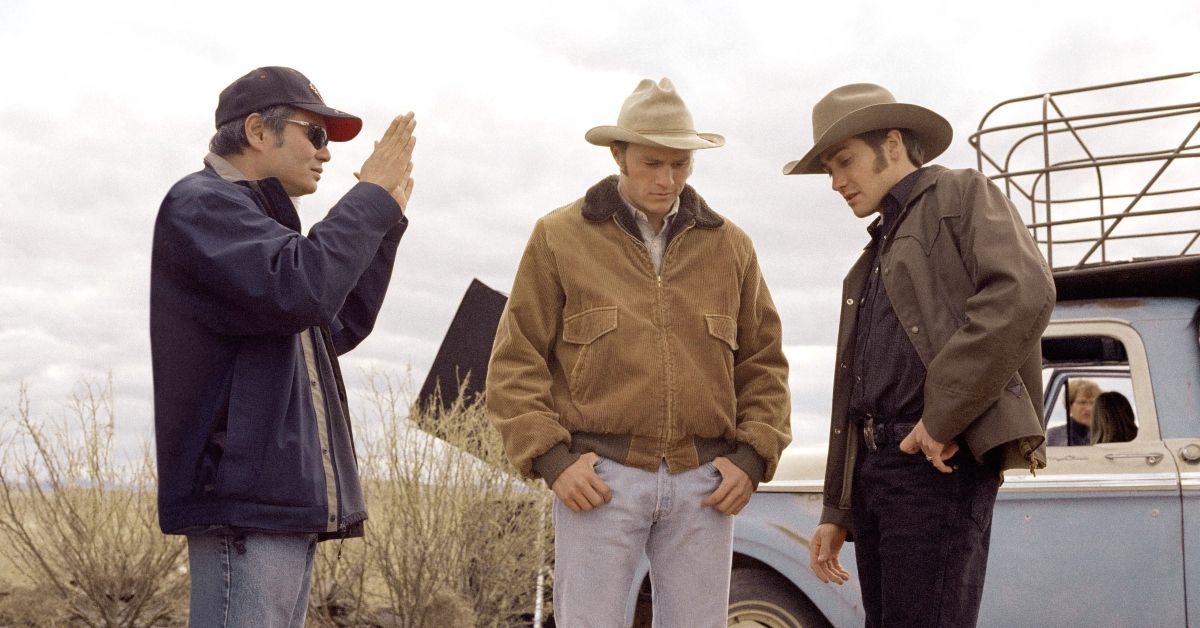 When speaking with Empire, director Ang Lee was reminiscing about his time with Ledger on set, and he opened up about the dynamics between Ledger and his cast members.
"One aspect I cherish was getting to witness Heath and Jake [Gyllenhaal] develop that relationship between their characters. I saw it unfold right in front of my eyes, from rehearsal all the way to filming," said Lee.
This, however, contrasted how Ledger was with Michelle Williams.
"Michelle Williams broke her knee during pre-shooting, but Heath was always looking after her. He was so naturally caring towards Michelle," Lee continued.
The director went on to note that Ledger's style clashed with Gyllenhaal's.
Said Lee, "When it came to Jake, Heath had a very different attitude towards their work. Sometimes there was friction – not quarrelling, but a clash of styles. Sometimes I would mediate that, but they were both good in different ways. They would always make the effort to find a way through."
The incredible thing about this story is the fact that none of it is evident on screen. Ang Lee was able to get the best out of both men, and his direction gave way to the incredible relationship dynamic film fans saw unfold on screen.
Related: How Jake Gyllenhaal Helped Jamie Lee Curtis Get Back Into Her Halloween Role, When She Wanted Nothing To Do With It
Brokeback Mountain being a fantastic film came down to many elements, notably Gyllenhaal's chemistry with Heath Ledger. It's impressive that the two actors made it work, despite being so different from one another.