In July 2015, The Weinstein Company officially released Jake Gyllenhaal's sports drama film Southpaw in cinemas across the world. The movie — about a boxer who is forced to redefine his identity after the death of his wife — was produced on a budget of $30 million, but had to endure a few blows of its own before it was completed. At one point, for instance, production had to be halted after the main actor was injured during one of the scenes.
Despite this and other challenges, Southpaw turned out to be a resounding success, both critically and commercially. The $30 million production budget came back as $94 million in box office earnings, with fans and critics singing the praise of the film. Gyllenhaal played the central protagonist in the story, with The Notebook star Rachel McAdams featuring as his wife.
Few stole the show as much as child actor Oona Laurence, however, who portrayed Leila Hope, the daughter of Gyllenhaal and McAdams' characters. The young actress had not turned 13 when the movie was released, although many other child actors before her had already proven that age is just a number.
RELATED: Jake Gyllenhaal Got Absolutely Ripped For His UFC Movie, Here's How He Did It
Gyllenhaal himself was just about the same age when he first started acting professionally. In becoming the star he's gone on to be, he proved that it is possible to persevere as a child star in Hollywood and make it, something that Laurence is now trying to achieve.
Was Southpaw The First Professional Acting Role Of Oona Laurence's Career?
Oona Laurence was not a complete novice when she starred in Southpaw. Before playing the role of Leila Hope, she had already built a name for herself in the entertainment industry. She made her professional acting debut at the age of ten in the Broadway production of Matilda the Musical, where she played the lead role of Matilda Wormwood.
Laurence's performance was critically acclaimed, and even won her a Tony Award: she shared the "Tony Honors for Excellence in Theatre" with her castmates Sophia Gennusa, Bailey Ryon and Milly Shapiro. She also earned a Grammy nomination (also collective) for "Best Musical Theater Album." Following her success in Matilda the Musical, she continued to showcase her talents in various productions, including Lamb, I Smile Back and an episode of Law & Order: Special Victims Unit.
RELATED: 15 Strict Rules These Child Actors Had To Follow On Movie Sets
Southpaw was written by Sons of Anarchy creator Kurt Sutter, who had originally wanted Eminem to play the part that went to Jake Gyllenhaal. It's not clear how much competition Laurence herself had to beat to land the role of Leila Hope.
Oona Laurence Leaned On Jake Gyllenhaal's Experience When Filming Southpaw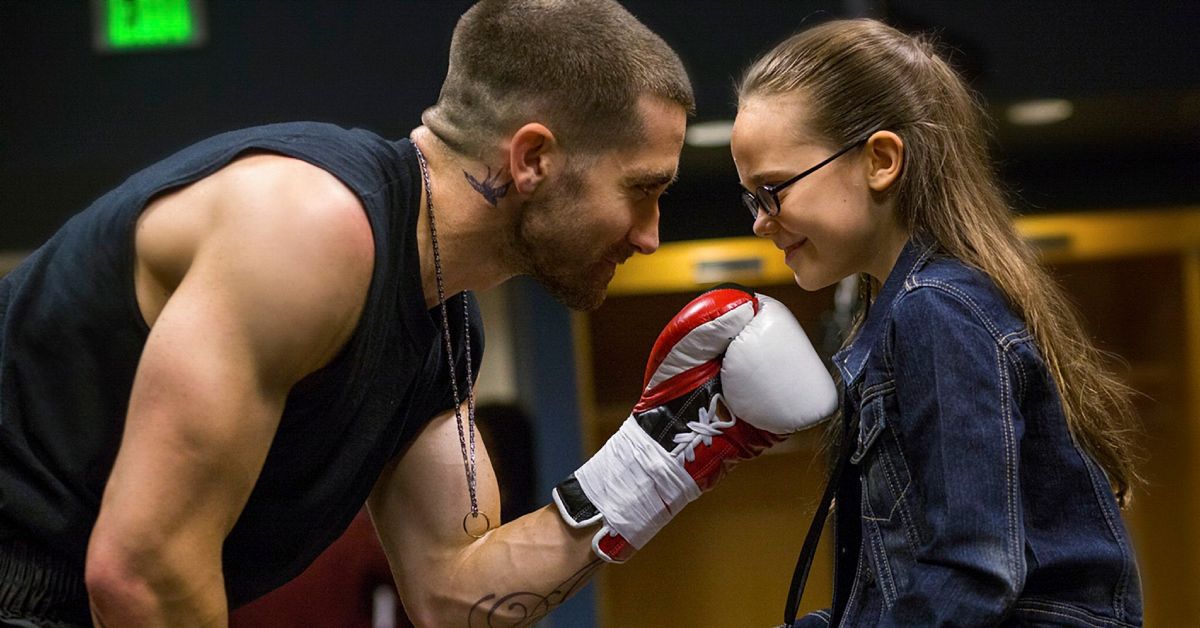 A parent-child relationship can be one of the most challenging to depict on screen. It helps, of course, in scenarios where real-life parents replicate the same role with their real-life children in a movie or a TV show. Yet even in such situations, things might not always go smoothly.
A good example is this of Jaden Smith, who starred alongside his father Will in The Pursuit of Happyness and later on After Earth. While the first of those two movies was a sensational success, Will had to teach his son how to deal with failure when the second flopped. At least, though, they had the natural bond between father and son to turn to.
RELATED: 10 Child Actors Who Went To School After Getting Famous
Oona Laurence had to build a brand new connection with Jake Gyllenhaal in order to play his daughter in Southpaw, and so she did. "We definitely bonded a lot during [filming], and yeah, we went on outings throughout Pittsburgh where [the movie] was being shot," she said in a promotional interview for the movie, per ScreenSlam.
What Has Oona Laurence Been Up To Since Southpaw?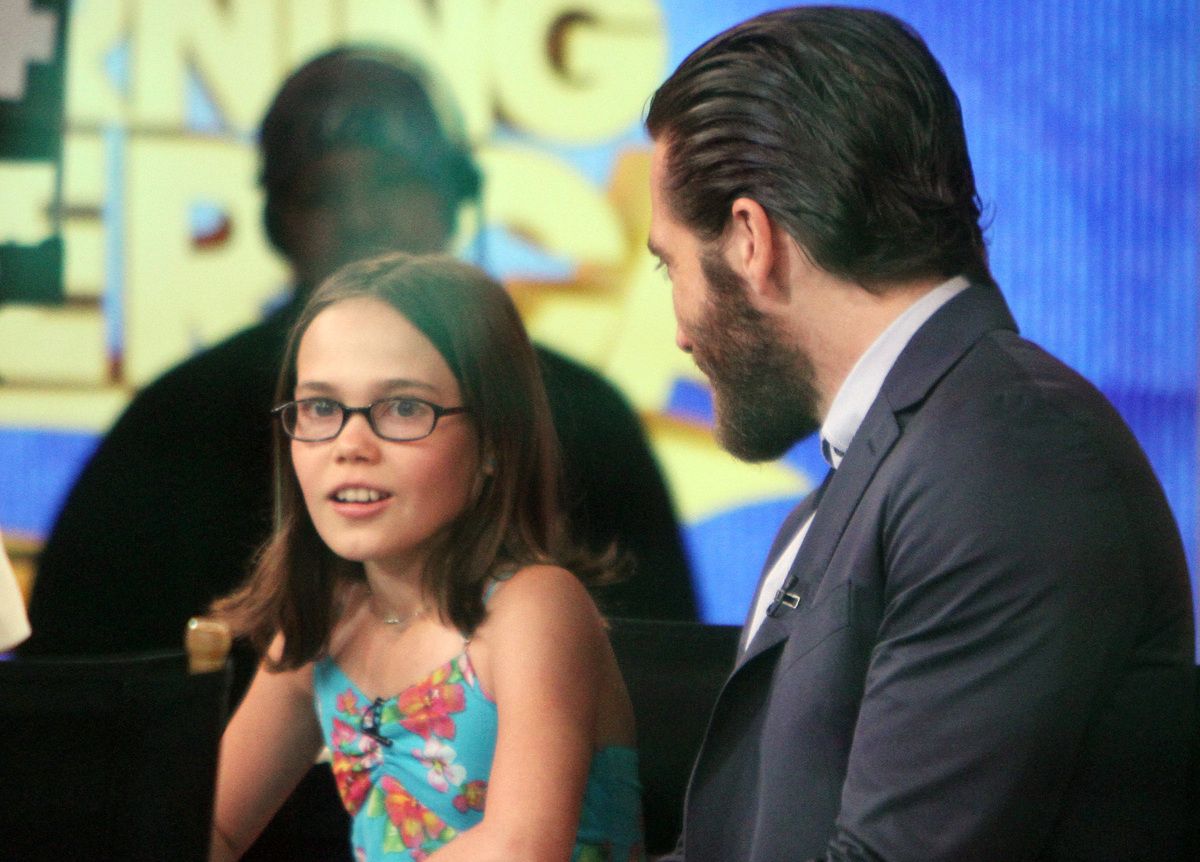 Southpaw was an acting masterclass for Oona Laurence, who got a unique opportunity to learn from the best on how to channel her emotions as those of her character. These experiences have gone on to serve her really well as she continues to further her acting career.
After Southpaw, Laurence went on to star in the critically acclaimed film Bad Moms in 2016. The movie, which also starred Mila Kunis and Kristen Bell, was a box office hit and received positive reviews from audiences and critics alike. Laurence played the role of Jane Mitchell, the daughter of Kunis' character Amy Mitchell. Her performance in the film was once again praised for its emotional depth and range.
Bad Moms was so successful that a sequel — A Bad Moms Christmas — was released in 2017. This too, really resonated with audiences, and the film raked in more than $100 million at the box office. Laurence once again reprised the role of Jane Mitchell. Other than her work on the big screen, the actress has also appeared in a number of TV productions.
Since 2018, she has been voicing Hedgehog and a number of other characters in Cartoon Network's Summer Camp Island. Laurence also appeared in an episode of Blindspot in 2016.