Jenna Ortega is the newest sensation in the entertainment industry. At just 20 years old, she has already secured herself as one of the most popular actresses. She got her breakout role in Jane the Virgin, playing a younger version of the main character for several seasons. She also had an important role in Netflix's You is most well known for her role in the rebooted Scream film franchise and as the star of Netflix's hit original series Wednesday.
Ortega has built a reputation for herself in the morbid drama genre, and also a reputation for being very passionate about her work. She was devastated when she was unable to return to You for its 2nd season and worked very hard in portraying Wednesday Addams in Wednesday. Does her passion for her work make her difficult to work with? Here's what it's really like to work with Jenna Ortega.
Related: Is Wednesday Jenna Ortega's Ticket To A Career That Will Earn Millions?
8
Who Is Jenna Ortega?
Jenna Ortega is an actress who is currently very associated with the morbid drama genre in film and television. She secured this attachment to the niche genre through her work in Netflix originals such as You and Wednesday, as well as being a part of the rebooted Scream franchise. Before these productions, however, Ortega got her start on Disney Channel.
Ortega was the lead role in the hit Disney show Stuck in the Middle. While on the show, she was rumored to be dating her co-star Isaak Presley, but the two were never more than friends. Ortega has never been in a public relationship, but she has been rumored to date many other celebrities, including the NBA star Devin Booker. Ortega is very much focused on her career right now and has no intention of getting into a relationship any time soon.
7
Jenna Ortega's Breakout Role In Jane The Virgin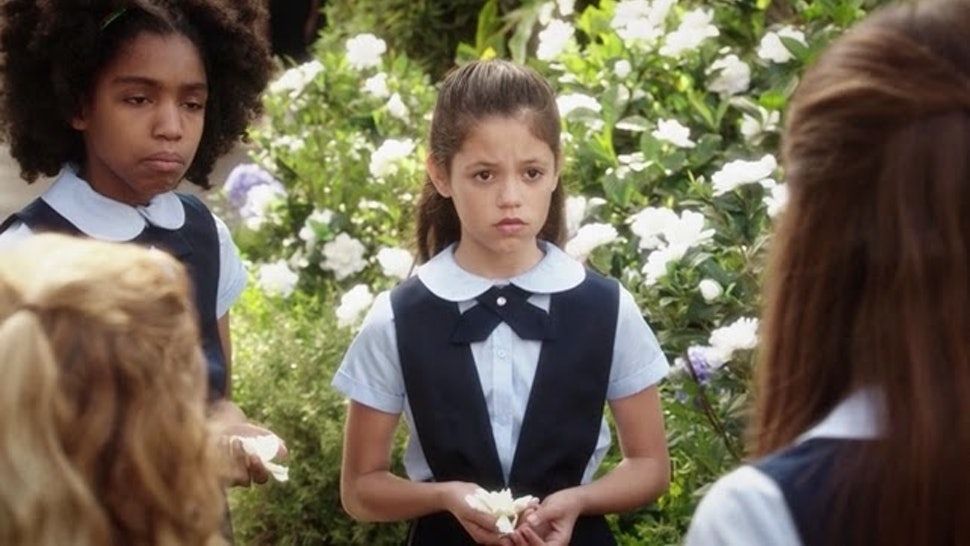 Jenna Ortega was a semi-known actress from a very young age. This was thanks to her leading role in Stuck in the Middle on Disney Channel. However, many young actors and actresses have a hard time transitioning out of Disney Channel and into more serious roles. Ortega never had this problem, as her breakout role came very early with Jane the Virgin.
While still starring in Disney's Stuck in the Middle, Ortega had an ongoing role on the CW's Jane the Virgin. The show was critically acclaimed and extremely popular. Ortega played a young version of the main character in 30 episodes of the show from 2014 to 2019. This role allowed Ortega to easily transition into more mature projects, such as her appearance in 2019 in Netflix's You season 2.
6
Why Did Ortega Not Return To Netflix's You?
Though Jane the Virgin was Jenna Ortega's breakout role, she received worldwide popularity after appearing in season 2 of Netflix's popular original show You. Though her character was written out in the show's subsequent seasons, the showrunners and writers of the Netflix show asked Ortega to return for the 4thseason.
Unfortunately, Ortega was unable to return to You. The actress told Entertainment Tonight it was "devastating" for her not to come back, as she loves the cast, crew, and character so much. Her reason for not returning was solely based on scheduling conflicts. Ortega was filming Wednesday in Romania at the time, and due to the global pandemic traveling as much as would have been necessary was not an option. Ortega hopes to be able to return to You in potential upcoming seasons, but nothing has been confirmed.
Related: Fans Jumped To The Wild Theory That Jenna Ortega Dated Pete Davidson Thanks To This One Image
5
Was Jenna Ortega 'Unprofessional' On Wednesday Set?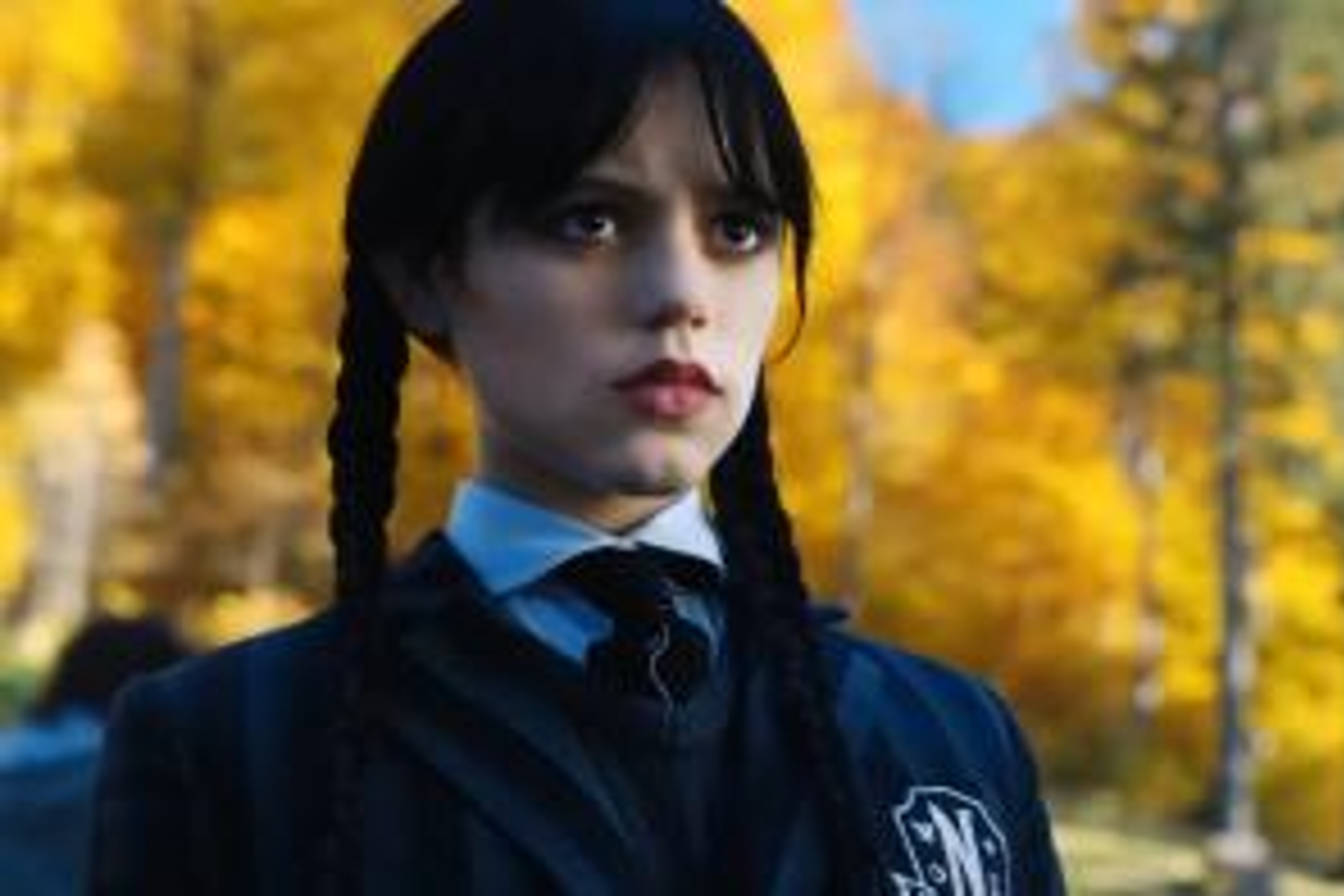 Jenna Ortega is extremely passionate about her work, especially when it comes to a character that she loves. This was certainly true for her role of Wednesday Addams in the hit Netflix original series Wednesday. "I grew very, very protective of [Wednesday]," Ortega said, leading her to behave rather unprofessional while on set.
"There were times on that set where I even became almost unprofessional, in a sense, where I just started changing lines," Ortega revealed, which is typically not done by actors or actresses, especially as early in their career as Ortega is. "The script supervisor thought that I was going with something, and then I would have to sit down with the writers and they would be like, 'Wait, what happened to the scene?" And I would have to go through and explain why I couldn't do certain things."
4
What Jenna Ortega Told Tim Burton During Wednesday Production
Jenna Ortega's protectiveness over Wednesday Addams did not stop at changing lines. Though now the dance sequence in the show has become an iconic internet sensation, what appeared in Netflix's Wednesday was not the initial plan of the showrunners. Written in the script, there was meant to be an entire flash mob. Ortega forced the creators to cut the idea.
The actress thought that her character would hate a flash mob and refused to film the dance sequence. She also asked Tim Burton not to hire a choreographer and instead choreographed the dance for Wednesday Addams herself. Ortega had lost faith in outside opinion about Addams entirely and thought that she knew best. The actress ended up being correct. Ortega is not the only one, however, who altered or stopped production. Tim Burton himself halted production for a very specific detail.
3
Jenna Ortega Fights Romance In Netflix's Wednesday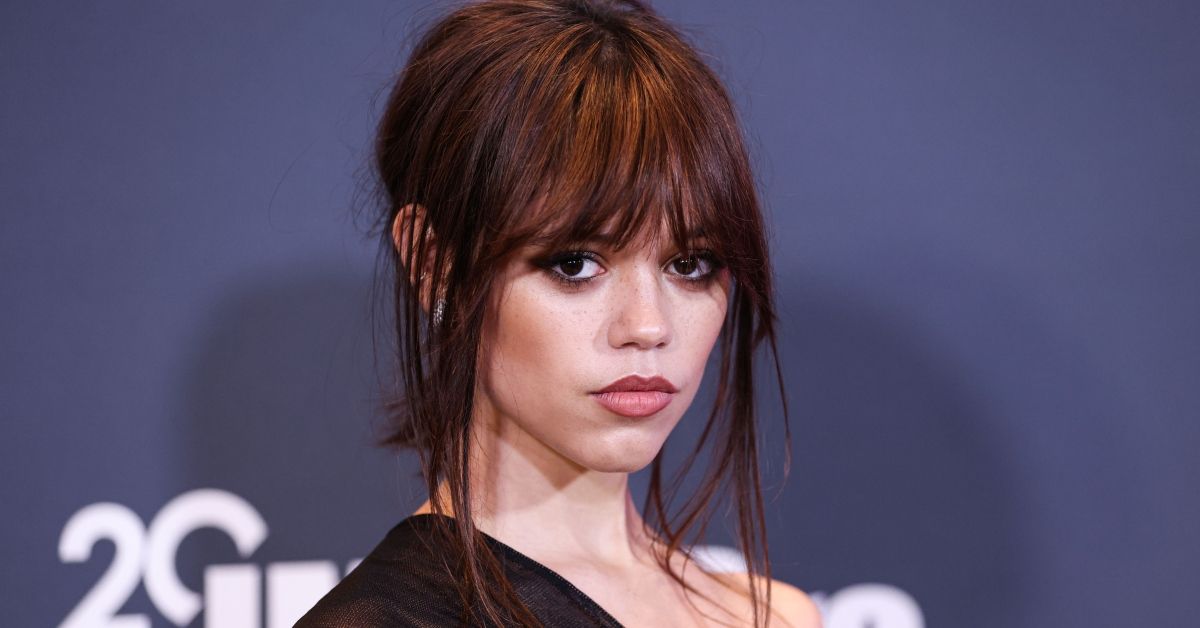 As previously mentioned, Jenna Ortega does not currently have time for a relationship. She is too busy with her work, and she has also admitted that the idea of a relationship slightly frightens her. In this sense, Ortega is very similar to her character in Netflix's original show Wednesday, and the actress fought to keep that similarity.
Ortega was known on the set of Wednesday for arguing with writers and creators, and that was especially true when it came time to discuss adding a romance into the Netflix show. Ortega fought the idea of a love triangle tooth and nail, set on the idea that Wednesday Addams is a strong female character and should not be shrunk to a love interest. Ortega plans to continue fighting the romantic plot in Wednesday.
Related: Tim Burton Always Knew Jenna Ortega Was The Perfect Wednesday Addams For Netflix
2
Jenna Ortega Exposed Wednesday Cast To COVID-19
One of the biggest scandals to come out of the set of Netflix's Wednesday was the revelation that Jenna Ortega had exposed the cast and crew to COVID-19. While filming, Ortega began to experience symptoms, but they continued to film despite her being un-well. Ortega even admitted that the crew were giving her medicine in between takes, so she could continue working on the show.
Granted, while this was going on, Ortega had yet to receive a positive test for COVID-19. The cast and crew of Wednesday chose to continue filming while they were all waiting on the test result. It is debatable whether Ortega herself should be held responsible for this, as the crew knew the risks and chose to continue regardless. Still, this did create a lot of drama around the release of Wednesday with the global pandemic.
1
Jenna Ortega Almost Had A Breakdown Filming Wednesday
Actors and actresses are put under a great deal of stress when they take on a role, especially when that role consists of skills and talents that the star does not have. Stunts, especially in an action or supernatural story, can be quite difficult. Jenna Ortega nearly had a breakdown while filming Netflix's Wednesday due to the stress and long hours.
"It was just constantly going, and if you could on a weekend, if we weren't shooting the sixth day that week, it was 'All right, well then, we'll get your lessons in on that day,'" Ortega told Variety. The actress went through lessons for stunts, cello, and more. "I did not get any sleep. I pulled my hair out. There's so many FaceTime calls that my dad answered of me hysterically crying." Ortega was clear that she did not blame anyone but herself for the stress, as she put a lot of pressure on herself to give the best performance possible.