Quick Links
N. Night Shyamalan On His Best Movies
M. Night Shyamalan On His Worst Movies
There's no denying the impact that M. Night Shyamalan has had on cinema. Some of his die-hard fans are even convinced that he secretly wrote She's All That. While that seems to be pretty far-fetched, Shyamalan's best movies have shaped pop culture and the overall cinema-going experience in ways most filmmakers can only dream of. He's even been able to trick audiences into promoting his work without their knowledge. That's a master director if there ever was one… However, not all of his films have been well-received.
In an interview with The Hollywood Reporter, M. Night Shyamalan addressed some of his career's biggest box office and critical flops. And he got extremely honest about them…
N. Night Shyamalan On His Best Movies
Before we get to the worst films in M. Night Shyamalan's filmography, one simply can't avoid talking about his best. And this is exactly what the interviewer at The Hollywood Reporter did when speaking to the Indian American filmmaker in January 2023. Without a doubt, Bruce Willis and Haley Joel Osment's The Sixth Sense is considered Shyamalan's most groundbreaking film.
But while The Sixth Sense changed Shyamalan's career forever, he had already been a busy working writer/director. Therefore, he wasn't as blown away by the success of the project as much as others clearly were.
"I experienced Hollywood highs and lows so many times before I even got to The Sixth Sense," M. Night Shyamalan said to The Hollywood Reporter. Stuart Little [which he co-wrote with Greg Brooker] also became [Sony's] biggest movie of 1999. So there was a broader sense that the work was going to keep me alive, and as we were editing The Sixth Sense, I was writing Unbreakable. I wanted to get the next one going as fast as I could because I was so nervous. I was like, 'At least let me make one more movie before you stop letting me make movies.' That was the mentality."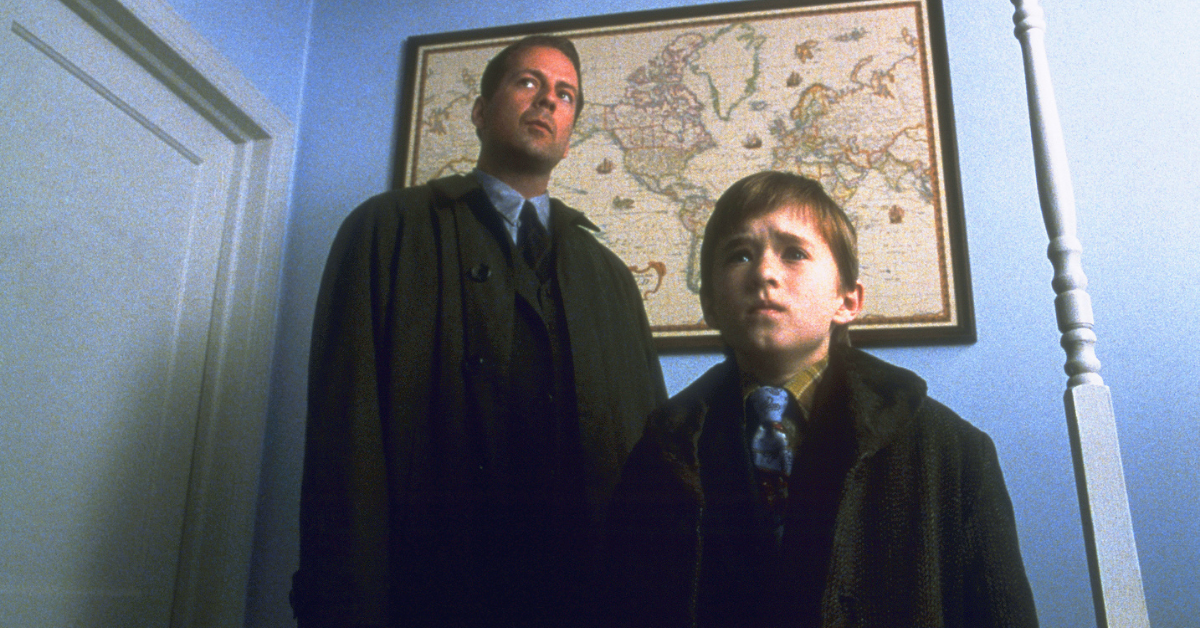 The truth is, M. Night Shyamalan was utterly focused on making the Bruce Willis "superhero" film Unbreakable while the success of The Sixth Sense was consuming the media.
Related: How Much Money Did Bruce Willis Make From His Four Movies With M. Night Shyamalan?
"What I remember more is struggling over Unbreakable's David Dunn and Elijah Price and this character with split personalities [Kevin Wendell Crumb] that I couldn't quite fit into the movie. I know it sounds crazy, but that was the predominant feeling at that time. It wasn't the money or the fame," the filmmaker admitted to The Hollywood Reporter.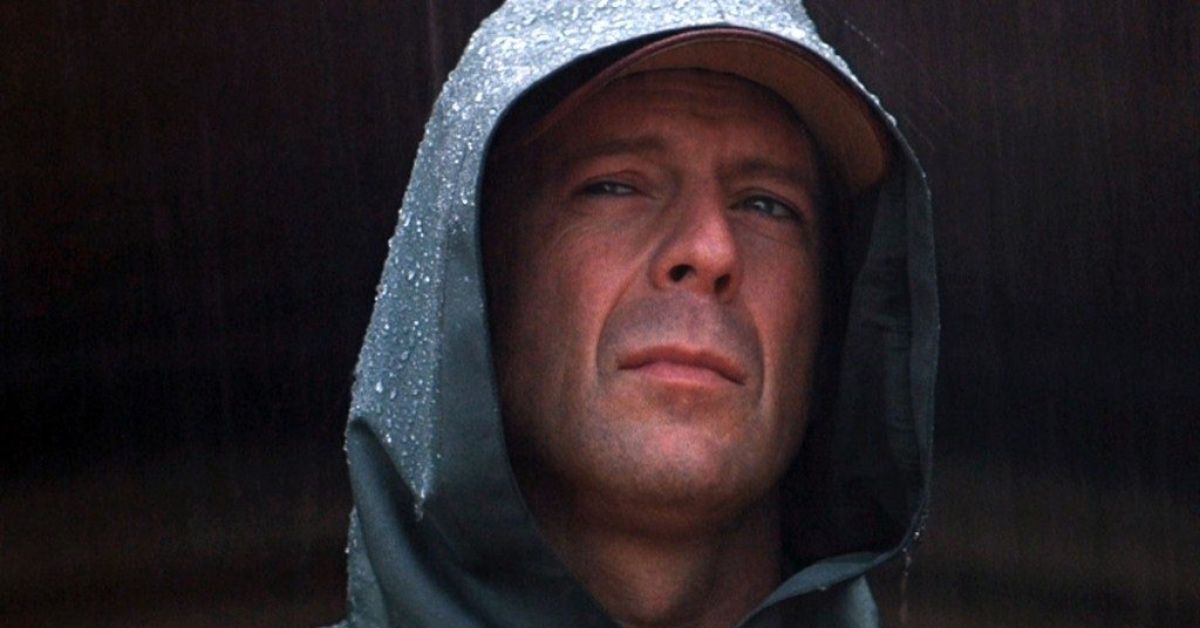 While Unbreakable took a very long time to catch on with audiences, it has since been considered to be one of his best films, according to The Hollywood Reporter. However, as noted by the publication, its initial reception was utterly disappointing to the filmmaker.
Related: How Bruce Willis Went From Making $14 Million To $100 Million For The Sixth Sense
"It was a very polarizing movie, but I got used to that as just being a part of my career," M. Night Shyamalan admitted to The Hollywood Reporter. "What the polarization actually is is an unexpected story compared to what the audience was expecting: 'I think it's this, but it's really that.' And in this case, marketing probably had something to do with it a little bit. 'Hey, there's another scary movie from the same guys who did The Sixth Sense,' which isn't the case at all. So that began a really interesting understanding of the audience's expectations, framing, and how important marketing is. Ultimately, Unbreakable was very soon given a second chance, which was wonderful. But it's a very dry, somber movie. It's not a yuck fest, but I was in that darker place."
Following Unbreakable's somewhat lackluster initial reception, Shyamalan decided to double down on the entertainment factor. He saw Unbreakable as "too much art and not enough entertainment", so he went on to create the Mel Gibson film, Signs.
"It costs a lot of money to do this art form, and when you decide to take that [production] money — no matter how much that is — you are making a commitment to the audience. And so Signs was me saying, 'Don't take [the money] unless you're having fun and you're entertaining.'"
M. Night Shyamalan On His Worst Movies
It's somewhat debatable as to where Signs falls in M. Night Shyamalan's filmography. But most would argue that it's closer to Unbreakable and The Sixth Sense than it is to The Village or The Last Airbender. The latter, of course, was deemed a box office and critical disaster. Both The Last Airbender and After Earth were big-budget studio pictures that Shyamalan claimed were about being "accepted".
"All of us go through moments in our lives where we want to be accepted," M. Night Shyamalan admitted during an excellent interview with The Hollywood Reporter. "We get tired of the fight and having to defend who we are. And tacitly, or sometimes overtly, they'll say, 'You are wrong for doing it this way. You're arrogant. If you just do this, this, and this, it'll all work out for you.' And I went, 'OK, maybe you're right.' So I made a genuine effort to join the system, but I learned that the special thing that makes me happy was hard to do within that system. It was so wonderful to have that opportunity, but there are so many people who are so much better at that kind of storytelling than I am."
Related: Dev Patel Explains Why 'Avatar: The Last Airbender' Was The Worst Movie He's Ever Done
As for The Village, M. Night Shyamalan seemed to suggest that critics were one of the reasons the film didn't resonate with audiences when it was first released. This is due to the focus on the expectations The Sixth Sense set up for him. That includes big scares and a twist ending.
"Whatever framing is done by a handful of people, let's say critics, is done through a distorted glass. It's not actually what's happening," the filmmaker said to THR. "If I screen The Village today and watch it with an audience that's never seen it before, there will be a very wonderful and amazing reaction because they have no framing. There's no lens there to say, 'It was supposed to be this genre and have this many scares.'"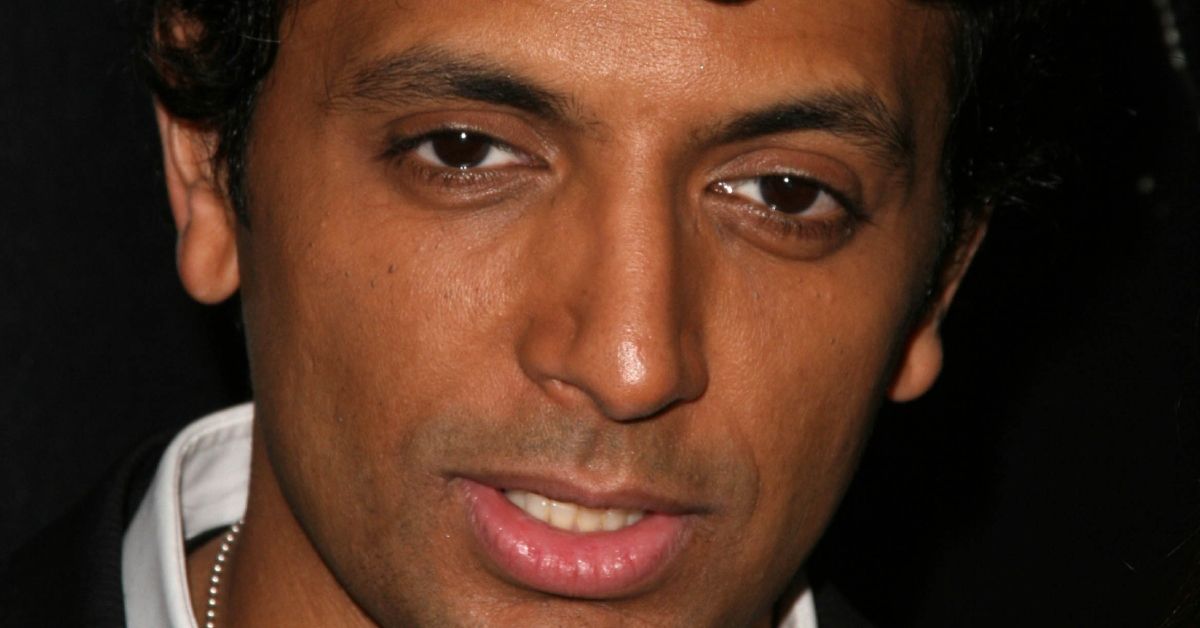 Shyamalan went on to say, "There was something about the formality of The Village that I love very much, and what we would do to maintain innocence."
The filmmaker seems to have a great deal of affection for one of his other films that's considered to be his worst, The Lady In The Water.
"Lady in the Water was very close to who I am as a person. One thing I let go of on that movie was the idea of, 'How will they sell the movie?'", Shyamalan explained. "I just made something that I loved. It was the least seen of all my movies, but to this day, when people come up to me about that movie, they speak with religion about it."