A nepo baby, short for nepotism baby, is the child of an actor, musician, producer or other industry insider who has likely benefited from the success of their parents.
In December, New York Magazine recently declared 2022 the "year of the nepo baby," publishing an "all but definitive guide to the Hollywood nepo-verse" through its pop culture publication, Vulture. This controversial article addressed the amount of children of famous people working in the industry and charting their famous lineage.
Of course, those who were listed, and their parents were not happy about this article. Outlets were quick to speak to the children of the famous and ask their stance on it.
Most were critical of the article, whilst others agreed that their family had helped them get their foot in the door of stardom. Hailey Bieber (daughter of actor Stephen Baldwin and niece of Alec Baldwin) even wore a 'Nepo Baby' t-shirt, seemingly making light of the discourse.
8

Allison Williams Is Self-Aware About The Nepo Baby Allegations

In promoting her most recent horror project, M3GAN, Get Out actress Allison Williams was quick to bring up the nepo baby discourse. The actress was refreshingly self-deprecating and open about her privilege.

"All that people are looking for is an acknowledgement that it's not a level playing field," The Girls star recently told Vulture. Her father is famed news anchor Brian Williams, "It's just unfair. Period, end of the story, and no one's really working that hard to make it fair. To not acknowledge that me getting started as an actress versus someone with zero connections isn't the same — it's ludicrous. It doesn't take anything away from the work that I've done. It just means that it's not as fun to root for me."

She also spoke about the topic to Town & Country, "For someone with no connections to our business to get to the place where I was able to start, skill aside—that's what people mean. And that's legitimate."
7

O'Shea Jackson Says His Career Was His Choice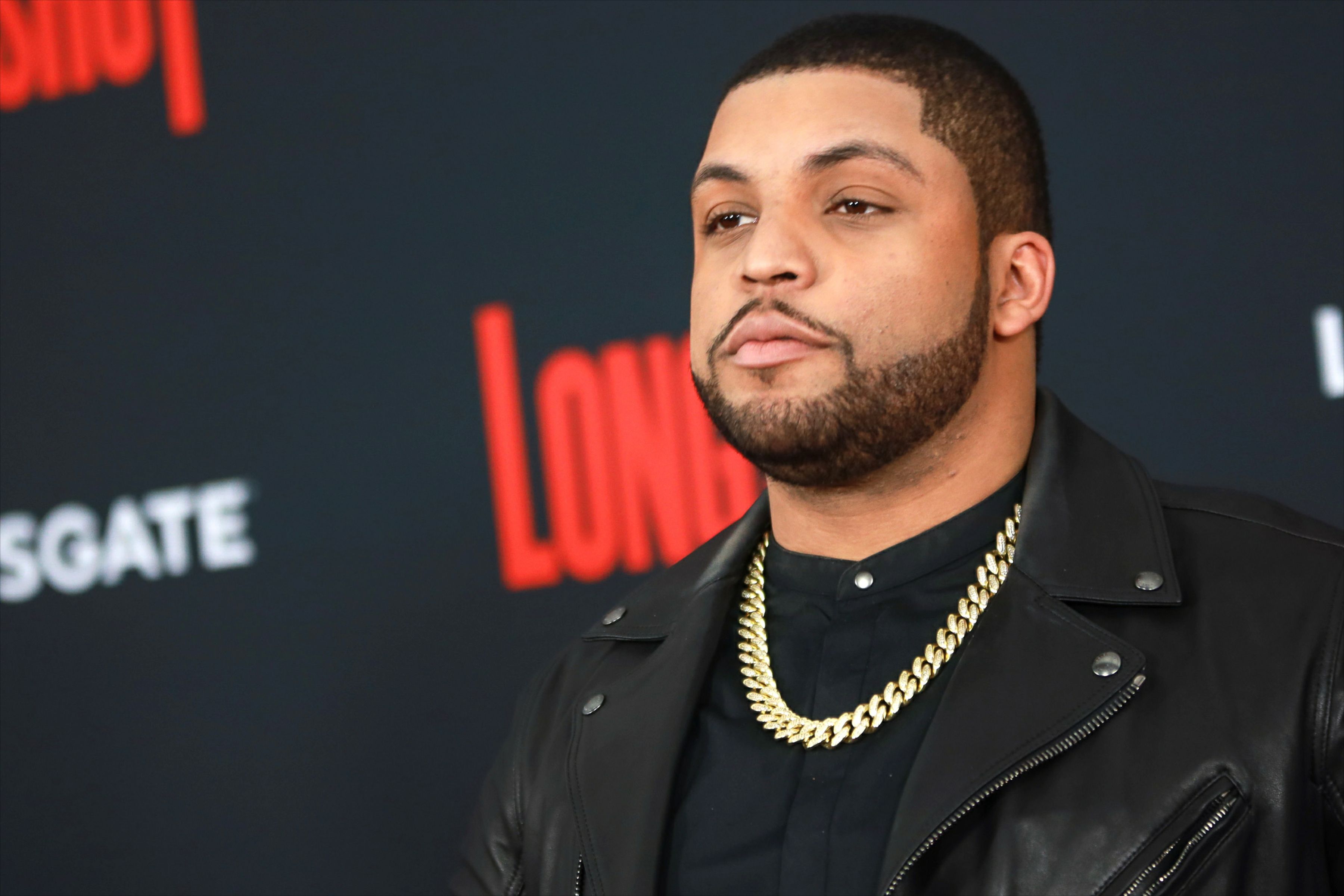 Actor O'Shea Jackson Jr has joined the discourse, saying that his career "was up to him". Jackson Jr made his film debut portraying his father in 2015's Straight Outta Compton.
"My dad told me in a perfect world, I would play him in Straight Outta Compton. I was already in college for screenwriting at USC," Jackson Jr wrote on Twitter. "I accepted the challenge. And auditioned for two years before getting the role."
"After that it was up to me, he couldn't hold my hand through my career," he added in the thread. "I had to get my a** up and make it work." He did acknowledge "that none of that happens that way without the love of my father. The work he put in to get us to a place of opportunity".
6

Jamie Lee Curtis Believes Debate Diminishes People

The actress, who is the daughter of Psycho star Janet Leigh and Some Like It Hot actor Tony Curtis of "Some Like It Hot" fame called herself the "OG Nepo Baby," saying she's been a working actress since she was 19 years old.

"There's not a day in my professional life that goes by without my being reminded that I am the daughter of movie stars," she wrote, adding that "the current conversation about nepo babies is just designed to try to diminish and denigrate and hurt."

Related: What These Celeb Offspring Have Said About Nepotism

Curtis reflected on her 44-year career and said she's navigated show business "with the advantages my associated and reflected fame brought me," adding that she doesn't "pretend there aren't any."
5

Lottie Moss Says Life Isn't Fair

Model Lottie Moss, the younger sister of supermodel Kate Moss, caused uproar with her response to the discourse.

"I'm so sick of people blaming nepotism for why they aren't rich and famous or successful," she wrote on Twitter, adding that she understands that "its not fair that people who come from famous families are getting a leg up because of that."

Related: The Real Reason Hollywood Can't Stop Casting 'Nepotism Babies'

Moss started her career at just 16 years old when she appeared in Teen Vogue's April 2014 issue. By 18, she appeared on the cover of Paris Vogue's May issue, alongside male model Lucky Blue Smith. Her career dwindled, and she reportedly lost her modeling contract due to the racy images she was posting online.

"But guess what?" she continued. "Life isn't fair — if you put your mind to something you can accomplish anything! So instead of being negative about other people's success go and try and create your own!"

On Instagram she added to the debate. "I understand I have come from a very privileged position being the sister of someone very famous but believe it or not that person never really supported me, my parents were amazing but could not relate to what I was going through and did not know the full extent of what I was going through most of the time."
4

Eve Hewson Jokes About Nepo Babies

"Omg please can all the Nepo babies unite and dress up as giant babies for Halloween," the actress Eve Hewson, daughter of U2's Bono Tweeted.
Later, the actress added, "Actually pretty devastated i'm not featured in the nepo baby article like haven't they seen my hit show Bad Sisters??? The NERVE."
In further tweets, 31-year-old Hewson joked that her 2023 "goals" were to "be successful enough to get recognised as a nepo baby." She was hilariously excited when someone informed her she was featured in the Vulture article, joking that she had "hit her 2023 goals," already.
The singer and daughter of actor Keith Allen tweeted that she, "literally deserve[s] nothing" because of where she came from and that people in other professions who have benefited from nepotism are the real problem. Her brother is Game of Thrones actor Alfie Allen, and she is married to Stranger Things actor David Harbour.
"The nepo babies y'all should be worrying about are the ones working for legal firms, the ones working for banks, and the ones working in politics," she tweeted. "If we're talking about real world consequences and robbing people of opportunity. BUT that's none of my business."
Kate Hudson, daughter of Goldie Hawn, isn't bothered with the title.
"The nepotism thing, I mean… I don't really care," Hudson said in a recent interview with The Independent. "I look at my kids, and we're a storytelling family. It's definitely in our blood. People can call it whatever they want, but it's not going to change it."
"I actually think there are other industries where it's [more common]," Glass Onion actress Hudson added. "Maybe modeling? I see it in business way more than I see it in Hollywood. Sometimes I've been in business meetings where I'm like, 'wait, whose child is this? Like, this person knows nothing!' I don't care where you come from, or what your relationship to the business is – if you work hard, and you kill it, it doesn't matter."
"I'm proud of my dad, but I wanted to be me, not just his daughter. For that, I was ready to wait to break through", she told the French publication.