Quick Links
Did Someone Cheat At The Price Is Right?
The True Story About The Price Is Right "Cheater"
In the years since The Price is Right premiered on television in 1956, the show has become an institution of daytime television. As a result, people who don't work during the day and kids home from school have long tuned in to watch the legendary game show.
As a result of The Price Is Right's many years of success, the game show has generations of fans. In fact, it is pretty common these days for people to remember growing up watching The Price Is Right with their parents and even their grandparents.
When a show reaches the kind of status that The Price Is Right has, fans love to know what goes on behind the scenes. Some examples of that include the fact that fans were interested in what Bob Barker demanded from Drew Carey when he passed the baton to him. On top of that, there is a lot of interest in what Carey expects from the show's contestants.
Unsurprisingly, one thing that virtually every The Price Is Right fan wants to know is what it is like to appear on the show. Unfortunately for one former, The Price Is Right contestant, he performed so well that he was accused of cheating.
Did Someone Cheat At The Price Is Right?
Most of the time when The Price is Right fans tune in to watch the show, the main thing they want to see is a contestant win a lot of cash and prizes. For that reason, The Price is Right fans tend to be really excited when contestants do really well.
Related: Did Bob Barker Ever Rig 'The Price Is Right'?
On September 22, 2008, fans who tuned in to watch The Price is Right saw something that had never happened before and almost certainly won't happen again anytime soon. In theory, that should have made that episode very exciting, but there was a really weird vibe going on.
During that episode, a man named Terry Kniess made it to the Contestant's Row. From there, Kniess quickly made it to the stage by doing the nearly impossible. When given the chance to bid on a smoker/grill combo, Kniess guessed $1,175 and got the answer exactly right. As a result of Kniess' perfect bid, he was awarded an extra $500.
After later winning his group at the wheel, Kniess made his way to the Showcase Showdown. After being presented with a Showcase which included a pool table, a karaoke machine, and a 17-foot camper, Kniess guessed exactly $23,743.
As anyone who has seen The Price is Right will know, contestants usually round off their Showcase guesses to the nearest 10 or at least until the nearest 5. Of course, it isn't unheard of for contestants to guess oddly specific numbers so Kniess' guess wasn't enough to make him stand out.
Related: How Much Money Has Bob Barker Awarded In Prizes On 'The Price Is Right'?
Instead, the thing that made Kniess' Price is Right appearance legendary is his bid was exactly right just like his Contestant's Row. Since his bid was exactly right, Kniess also won the other showcase which included trips to Chicago, Calgary, Scotland, and South Africa.
Since Kniess pulled off something that had never happened before, it may have seemed like Drew Carey would have been excited to witness such an amazing moment. As it turned out, however, Carey seemed notably subdued to the degree that his voice basically seemed to be monotone.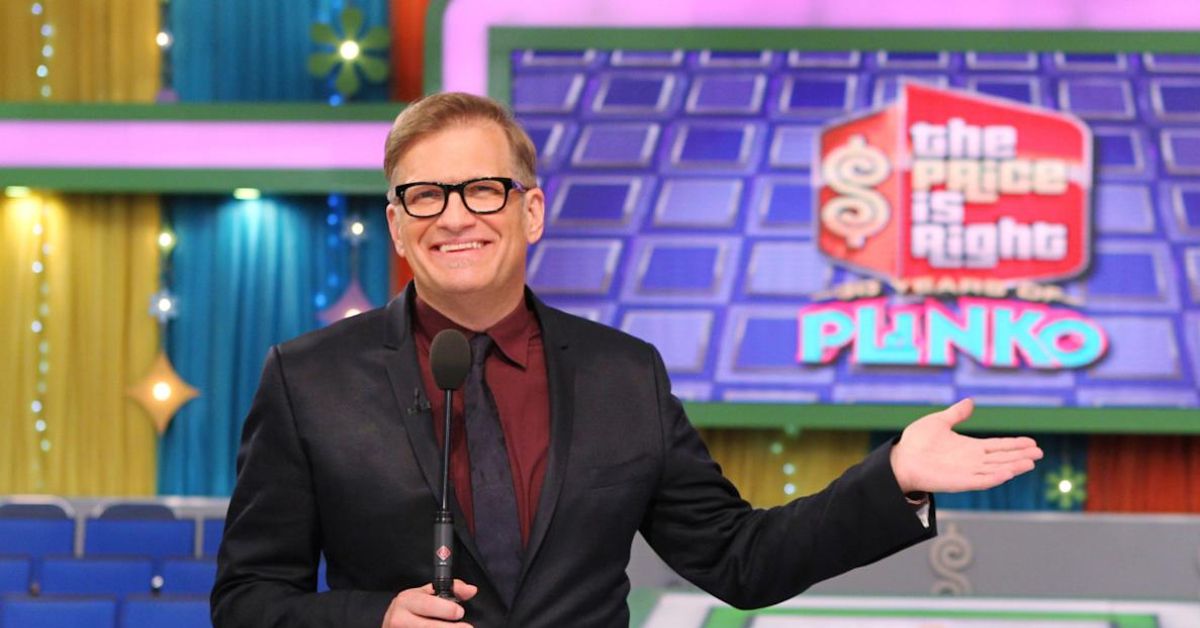 The reason for Carey's reaction is pretty obvious, a lot of observers found the fact that Kniess was exactly right to be very suspect. After all, the odds against someone bidding perfectly during the Showcase and Contestant's Row seem astronomical.
In reality, there has never been any evidence that Kniess actually cheated.
Despite the people who were suspicious of Kniess' win, he walked away with all the prizes he won. Fans also later learned more about Kniess like the fact that he was a former weatherman and fans learned about Terry's marriage to his longtime wife Linda.
After the rush of attention that was paid to Kniess at the time, the interest in him eventually died down. As a result, there is no way to know what Kniess is up to now.
As of the time of this writing, there is a Twitter page under Kniess' name that has a picture of him and it has a profile description that matches the former game show winner's life. However, there is no way to know if the page was set up by an imposter and even if it is legit, nothing has been posted on it since 2015.
The True Story About The Price Is Right "Cheater"
After Terry Kniess' legendary appearance on The Price is Right, some explanations began to pop up online. Unsurprisingly, some observers simply believed Kniess cheated even though they had no idea how that would have worked.
There also are several websites that reported that Kniess' unbelievable win came about simply because Terry and his wife Linda became experts on The Price is Right.
Related: Drew Carey Was Chosen Over This Female Star To Host 'The Price Is Right'
According to a documentary titled Perfect Bid: The Contestant Who Knew Too Much which can be streamed on Netflix in certain areas, however, there is more to the story. As that documentary reveals, there is another person who may have played an extremely important role in Kniess' win named Ted Slauson.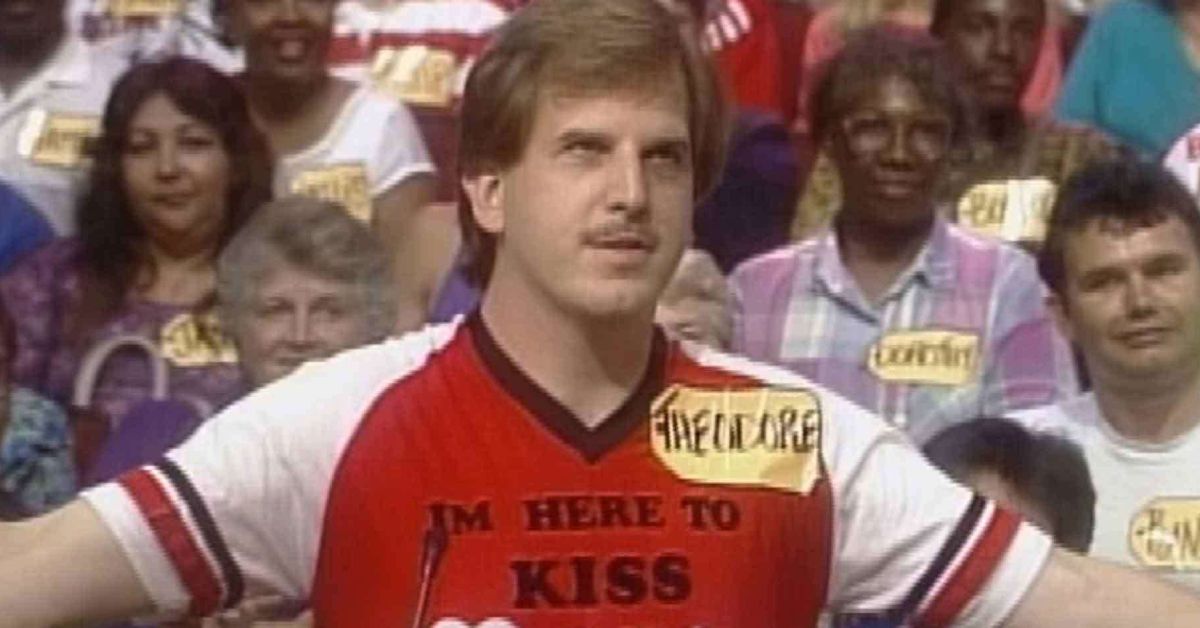 A true student of the game, Slauson spent a long time studying The Price is Right. As a result, Slauson was able to figure out that The Price is Right used the same prices and products over and over again. Once Slauson realized that, he memorized the price the show used for every product.
Armed with his encyclopedic knowledge of The Price is Right, Slauson attended several tapings of the beloved show and he also was a contestant once. During tapings where he was only in the audience, Slauson would shout out the exact prices of items to contestants.
Using footage from the show, Perfect Bid: The Contestant Who Knew Too Much shows two contestants seemingly listen to Slauson and win both Showcases. On top of that, according to the documentary, Slauson gave Kniess the perfect bid that made him go down in history.
When fans look at the footage of Kniess' win, Terry seems to be looking for the crowd to figure out what number to bid in the Showcase. That said, Kniess has denied that Slauson had anything to do with his bid.
Based on the aforementioned documentary, many fans believe Slauson's version of events.
Just like Kniess, Slauson appears to have a Twitter account which mainly seems to serve as a way to promote the Netflix documentary about him. The most recent post on Slauson's account stems from 2023.