After the success of AMC's adaptation of Anne Rice's Interview With The Vampire last fall, the universe created by the writer is expanding. The Immortal Universe as it is being called by AMC is an adaptation of several of Anne Rice's novels. The second series in the Immortal Universe is Mayfair Witches, which debuted on the network on January 8th. While they are technically two separate entities within Anne Rice's works, the books have a lot of character crossovers. To streamline everything, AMC is combining these two series and putting them under one cinematic universe.
In Mayfair Witches, a brilliant neurosurgeon finds out that she is capable of killing people by thought alone. Due to her fears over her growing powers, she seeks to find out about her birth family, the infamous Mayfair clan. Generations of women have found themselves haunted by a seductive spirit known as Lasher, including Rowan's catatonic birth mother Deirdre, who is being kept drugged and captive by her aunts. As Rowan uncovers her past, she must embrace what it means to be a Mayfair, as well as the dangers her abilities pose.
So far, the series has an average critic score of 48% on Rotten Tomatoes and a 58% average audience score, these numbers look quite bleak when compared to Interview With The Vampire's 99% rating by critics. Though, there is still time to improve on those scores with four episodes left in the first season.
So, just who are the stars of AMC's Mayfair Witches? Read on for a cast/character guide.
8
Who Plays Rowan Fielding In Mayfair Witches?
You may remember Alexandria Daddario from the Percy Jackson films where she plays Annabeth alongside Logan Lerman as the Greek demigod Percy Jackson. Daddario's resume dates back to her 2003 debut in All My Children and has since added 60+ credits to her name including Baywatch (2017) and The White Lotus (2021).
The 36-year-old actress plays the lead role in Mayfair Witches as a neurosurgeon discovering her familial connections rooted in witchcraft. She must contend with a sinister presence that has haunted her family for generations.
Related: The New Percy Jackson Series Is Starting To Generate Serious Buzz
7
Who Is Tongayi Chirisa?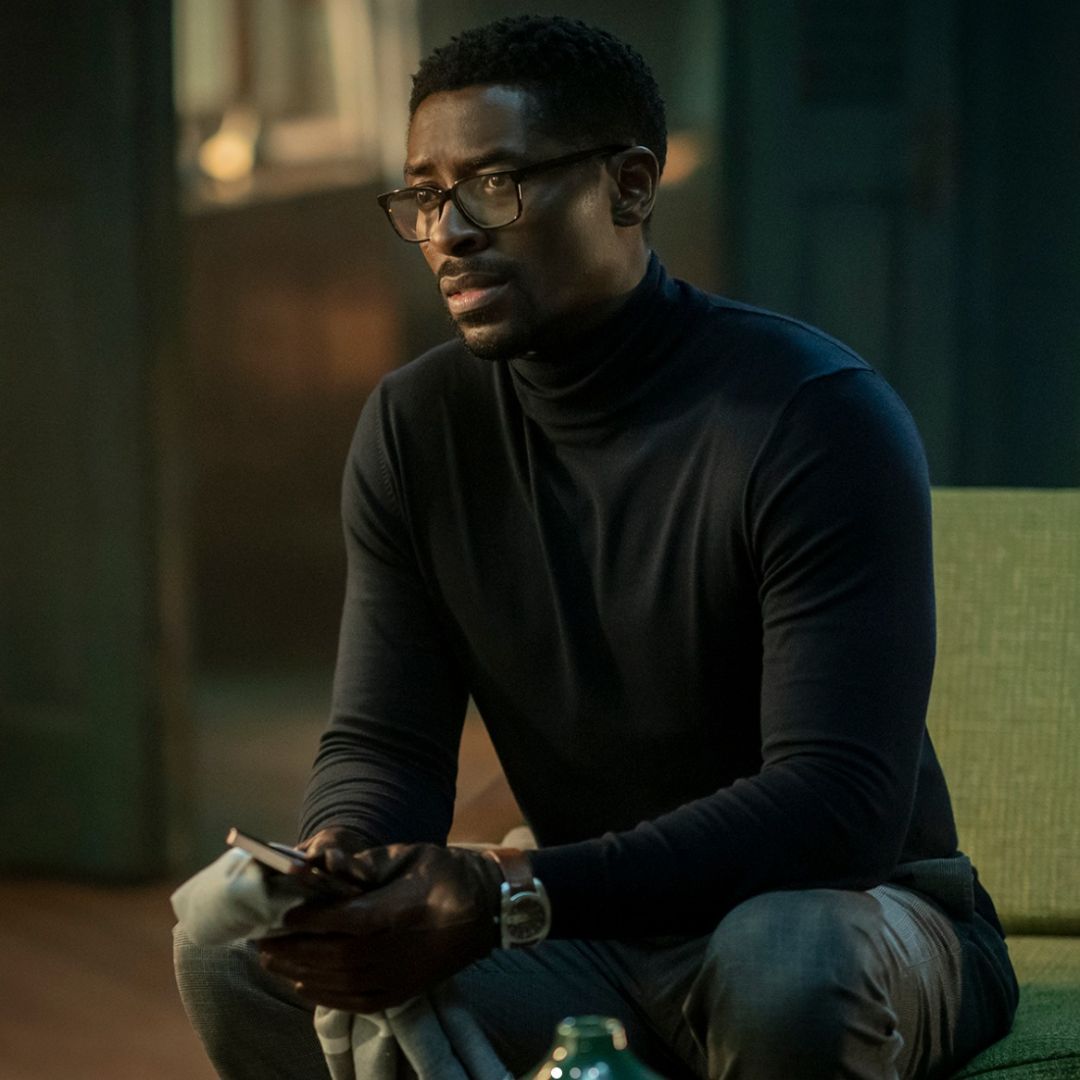 Tongayi Chirisa is a Zimbabwean actor known for his roles in Another Life (2021) and iZombie (2017-2019). Chirisa started acting in 2005, but his Hollywood debut came in 2009 when he was cast in the TV movie Diamonds. He has acted in NCIS: Los Angeles (2011), American Horror Story (2012), and has played Barack Obama's Cousin in a 2010 TV miniseries of the same name.
The actor plays Ciprien Grieve in Mayfair Witches, a gifted agent of the Talamasca, a centuries-old secret society that follows paranormal activity. He can see other people's memories by touching objects.
6
Who Plays The Lasher In Mayfair Witches?
Lasher is an evil, shape-shifting spirit that gets his power from bonding with the Mayfair family heir of every generation. But in exchange for doing his partner's bidding, the all-encompassing demon demands their love and devotion. In the AMC series, Lasher is played by Jack Alexander Huston who appeared as Richard Harrow in the HBO drama series Boardwalk Empire (2010 -2013).
Huston also starred in the 2020 film Antebellum along with his Mayfair Witches co-star Tongayi Chirisa. Huston who debuted in the 2004 Spartacus miniseries is already working on four other projects including the Squadron 42 video game which also features Mark Strong and Liam Cunningham of Game of Thrones fame.
5
Harry Hamlin Plays Cortland Mayfair In Mayfair Witches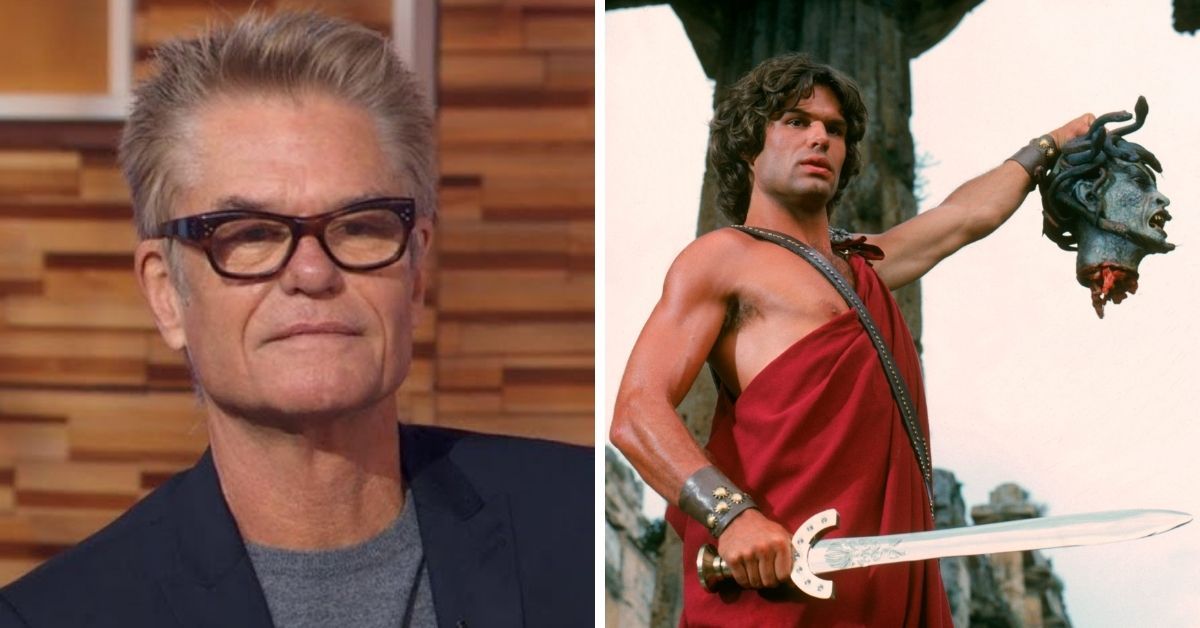 Cortland Mayfair is portrayed in the series by Harry Hamlin who sees himself as the patriarch of the Mayfair Family, but he sometimes ignores his paternal instincts for a good party, like the boozy affair where Rowan was conceived.
Hamlin has been in the game for over four and a half decades since he debuted in The Taming of the Shrew (1976) but his career took off after his role in Clash of the Titans (1981). He has also been in Touched by an Angel (2001), Veronica Mars (2004-2006) , but he's most known for playing Jim Cutler in Mad Men (2013-2014).
Related: What Lisa Rinna Really Thinks About Harry Hamlin's Affair Rumors
4
Who Is Carlotta Mayfair In Mayfair Witches
Carlotta is the Mayfair family's matriarch who resides and runs the family's home in New Orleans for decades. She is also responsible for imprisoning Rowan's mother Deidre after she bonded with the Lasher. She keeps Deidre drugged, with the belief that it will keep Lasher away.
Beth Grant who has appeared in about 240 different projects, plays Carlotta in Mayfair Witches. The prolific actress has starred in TV shows like The Mindy Project (2012-2017), A Series Of Unfortunate Events (2019) and has even guest starred in American Gods. The 73-year-old actress will appear in all eight episodes of the first season.
3
Who Is Hannah Aline That Plays Suzanne In Mayfair Witches?
Hannah Aline has played some pretty decent roles since her break in the industry. She's booked roles in The Resident (2018) and Ozark (2018), but her biggest role to date is in Doom Patrol where she has played Pretty Dolly since 2019. She takes on the role of Suzzanne in Mayfair Witches, she was the first of the Mayfair Family of witches and the first to call forth Lasher.
Related: Tom Pelphrey Wrote Jason Bateman An Emotional Email When Ozark Came To An End
2
Where You've Seen Erica Gimpel Before Mayfair Witches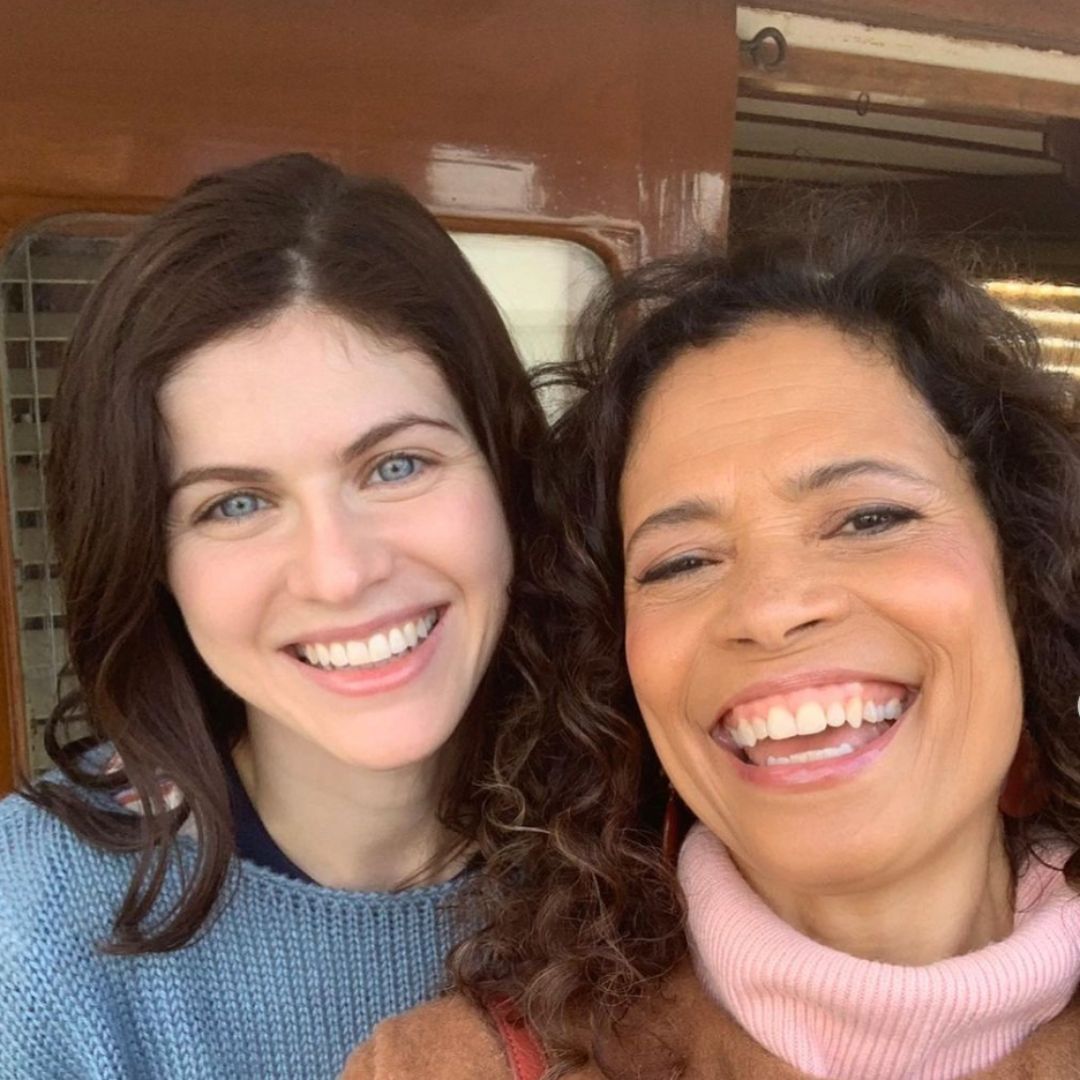 In Mayfair Witches, Erica Gimpel plays Ellie Fielding who is Rowan's adopted mother and also a cousin of the Mayfair family. Rowan was given to Ellie by Carlotta on the day she was born. Ellie agreed to change her name, never return to New Orleans, and never reveal Rowan's real familial ties in exchange for raising Rowan. When Rowan's power starts to show, Ellie calls in a secret society called the Talamasca after Rowan unwittingly uses it on Dr. Keck.
Before she was cast to play Ellie in the Anne Rice TV adaptation, Erica Gimpel was best known for playing Trish on God Friended Me from 2018 to 2020 when the show was canceled after two seasons. She also appeared in many other projects including Chicago Med (2018), NCIS: New Orleans (2021), and 9-1-1 (2022).
1
Who Is Annabeth Gish ?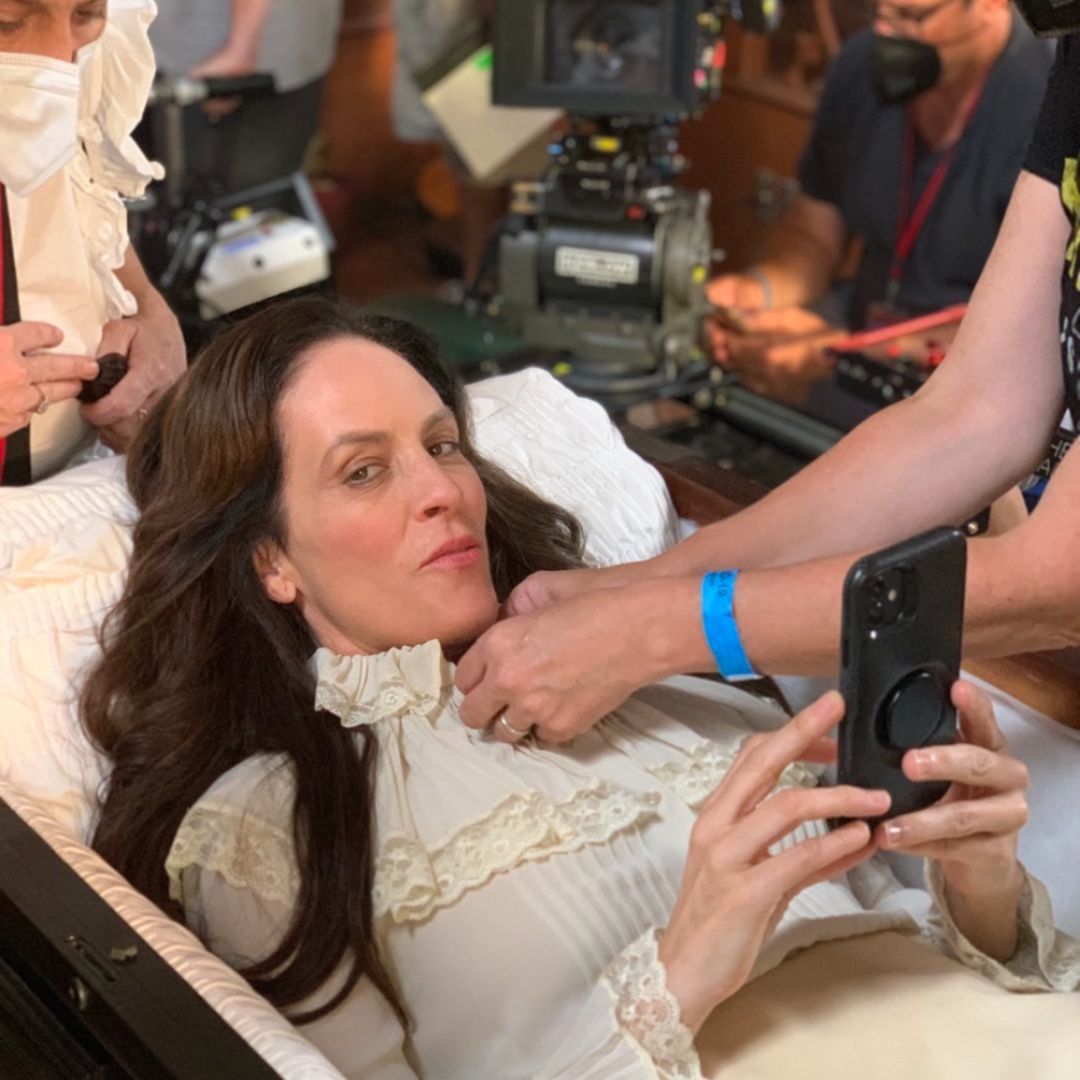 Annabeth Gish plays Rowan's birth mom Dierdre Mayfair in the series, who has been living at the Mayfair family home under Carlotta's care for decades. In her teens, Dierder got pregnant after a chance encounter with a boy named Patrick while at one of her uncle's lavish parties. Patrick died mysteriously the next morning; possibly killed by Lasher. After Rowan was born, Carlotta kept Dierdre in a catatonic state for decades by drugging her, under the guise of keeping Lasher at bay.
Like the other actors cast in Mayfair Witches, Annabeth Gish is also an established actress with roles in movies like A Death In The Family (2002), The Chaperone (2011), and Before I Wake (2016). She also appeared in some popular TV shows including ABC's Scandal (2016), Pretty Little Liars (2011-2015), and she starred in 26 episodes of The X-Files from 2001 to 2018.