Netflix has officially released the first 5 episodes of Love Is Blind Season 4, and we are gagged! Dare I say this is the shaping up to be the best season yet? With drama at every turn, the premiere of Season 4 will have you cringing, cursing, and cackling.
So, now that we have our 5 Seattelite couples…er, well, 4 now… it's time to make some predictions. And what better compatibility-measurement tool than using couples from Love Is Blind's past? Let's dive in.
Kwame Appiah and Chelsea Griffin
Background: Whilst in the pods, Kwame found himself torn between now-fiancée, Chelsea, and Micah Lussier. Micah alleviated the burden by withdrawing herself from Kwame's dating pool as she opted for her experiment match, Paul Peden. However, as the couples gathered together for the first time in Mexico, it became evident that the flame between Kwame and Micah is still very much alive. Despite Kwame's insistence that he's obtained "enough" closure, Chelsea's keen intuition is proving otherwise.
Comparison: With Kwame's artful gaslighting, it's evident he took a page or two from Season 3 contestant, Shayne Jensen. Not only do the similarities persist in personality, but the apparent situation that Kwame, Chelsea, and Micah find themselves in is very reminiscent of the Shayne-Natalie-Shaina love triangle.
Prediction: Taking into consideration Kwame's actions in Mexico coupled with the flirtatious clips we're shown in the previews for the rest of the season, our guess is that – in Natalie Lee fashion – Chelsea protects her pride and walks away from Kwame at the altar.
Related: Love Is Blind Season 4 Cast's Real-Life Jobs
Zack Goytowski and Irina Solomonova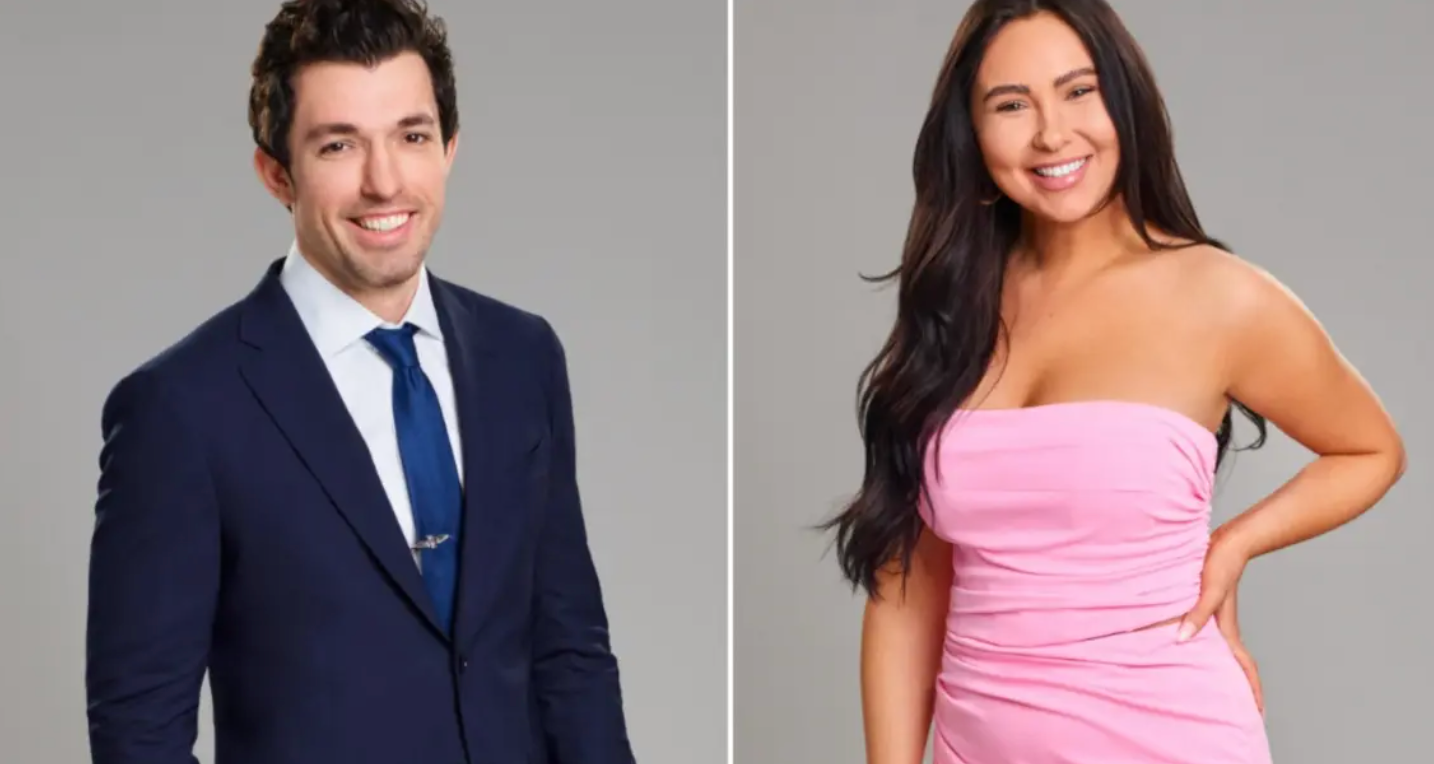 Background: Similarly to Kwame, Zack had a difficult decision to make as he'd built connections with both Irina and Bliss Poureetezadi. In the women's common room, tensions between Irina and Bliss ran hot, translating into their time spent in the pods with Zack. Eventually, Zack gave into Irina's victim ploy, dumping Bliss, and offering Irina an out-of-tune song and a ring. Upon meeting face-to-face, Irina remarked on the "creepiness" of Zack's non-blinking eyes, and likened him to a cartoon character. While on their honeymoon in Mexico, Irina's refusal to show affection toward Zack proved her inability to believe that love is truly blind, and the two decided to go their separate ways.
Comparison: In length, Zack and Irina's relationship is giving Diamond Jack and Carlton Morton. Looking at the couple's experience holistically, Irina's inability to overcome the physical is akin to Jessica Batten's issues with Love Is Blind partner, Mark Cuevas' height and age. Similarities can also be drawn to Bartise Bowden's lack of attraction to Nancy Rodriguez.
Prediction: No prediction necessary for these two! Zack and Irina called it quits on the final night of their honeymoon. The question that remains is whether Zack's attempts to win Bliss back will come to fruition.
Brett Brown and Tiffany Pennywell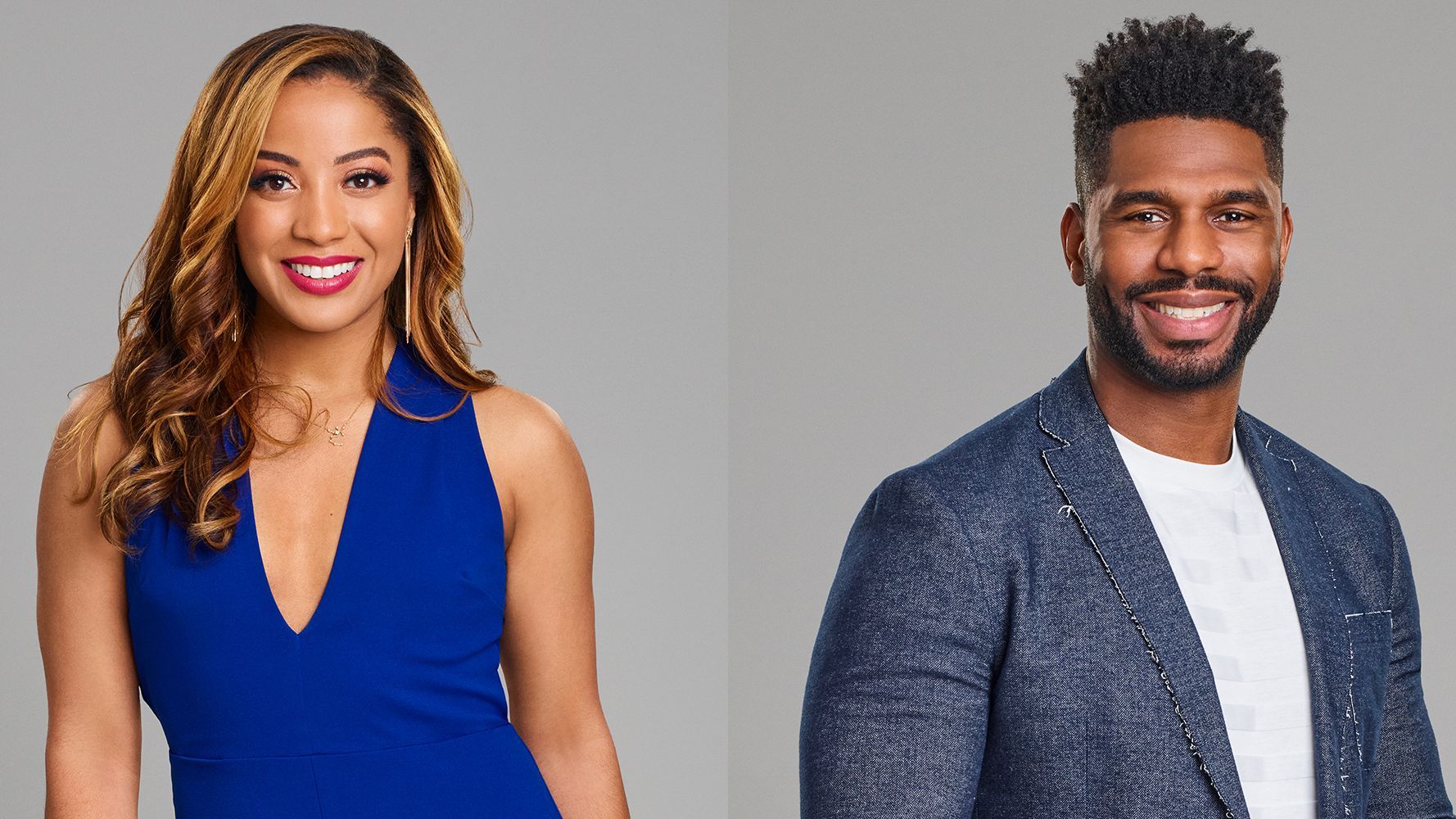 Background: Despite Tiffany having fallen asleep while Brett poured his heart out to her, the pair became the first Season 4 couple to get engaged. There is no denying that the two have intense emotional, physical, and sexual chemistry as their honeymoon went off without a hitch. Well, not including a raccoon ransacking their suite!
Comparison: For the first time since Season 1, it seems that we've happened upon a couple that might actually stand up to Lauren Speed-Hamilton and Cameron-Hamilton. We love a relationship built on trust, communication, and love!
Prediction: If any couple makes it beyond the altar this season, it's these two. Love is blind, love is blind, love is blind.
Related: From Love Is Blind To Perfect Match: How Bartise Bowden Became Reality TV's Newest 'Villain'
Jackelina (Jackie) Bonds and Marshall Glaze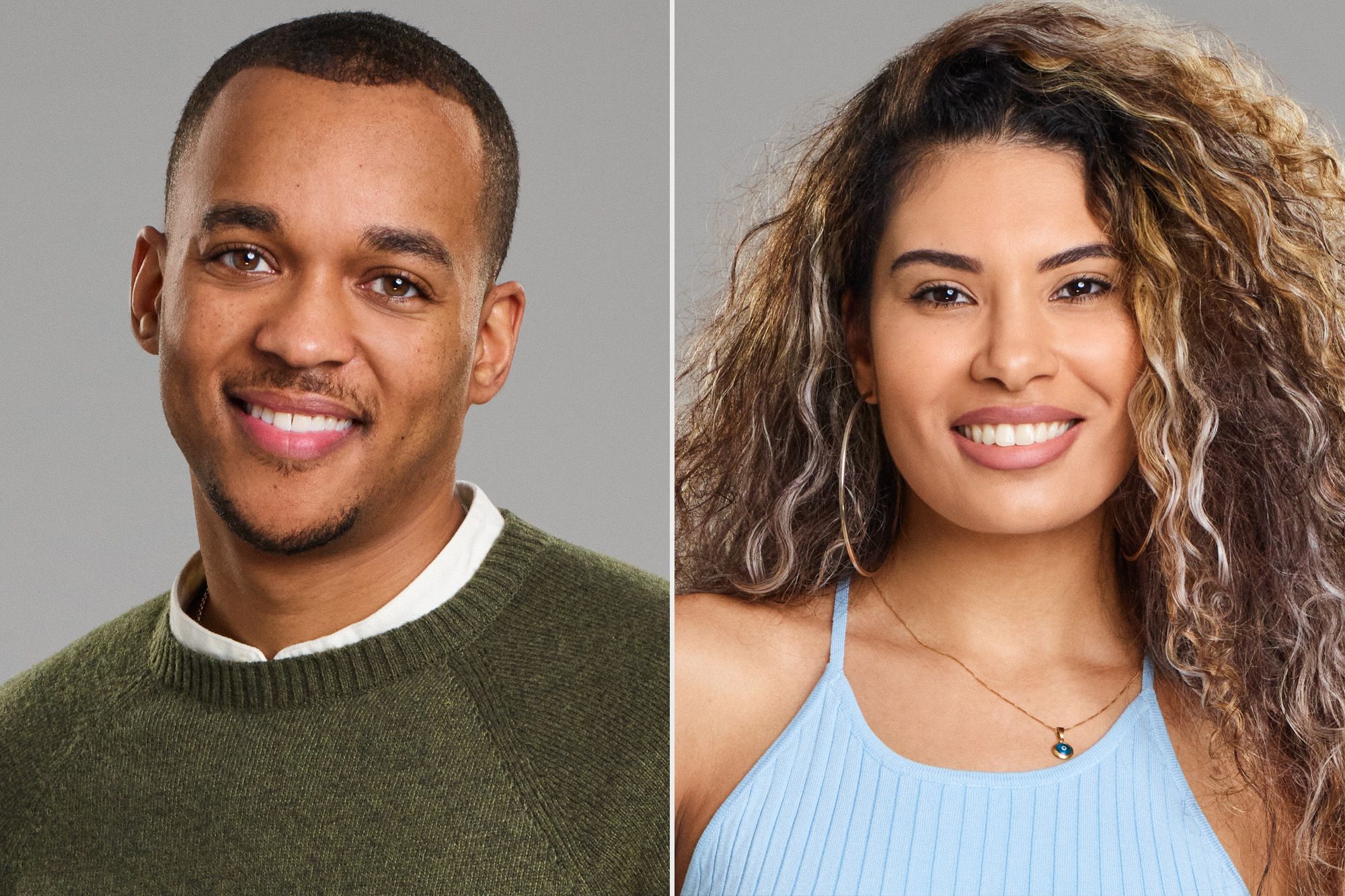 Background: Jackie made the decision to leave the pods with Marshall after having also formed a connection with MMA fighter, Josh Demas. While Marshall isn't Jackie's usual tall, dark, and tatted type, her insistence that Marshall is the type of man she needs propels her forward. Jackie expresses her concerns about pushing Marshall away due to her own shortcomings, subsequently breaking down over family-related issues. Marshall reassures her that he isn't going to walk, proving his aptitude to be a supportive partner.
Comparison: This comparison was a difficult one to make as Marshall and Jackie seem to be a more unique couple. Perhaps relation can be drawn to Raven Ross and Sikiru "SK" Aladbada pre-altar whose seemingly unlikely pairing made for a strong relationship. That is, until SK refused Raven at the altar and was later discovered to be a cheater.
Prediction: Again, like the comparison aspect, this couple is a hard one to make a prediction for. I hope for Jackie and Marshall to make it to the end zone, but as it stands, it seems like her insecurities and perhaps a lack of attraction may lead to their relationship's demise.
Paul Peden and Micah Lussier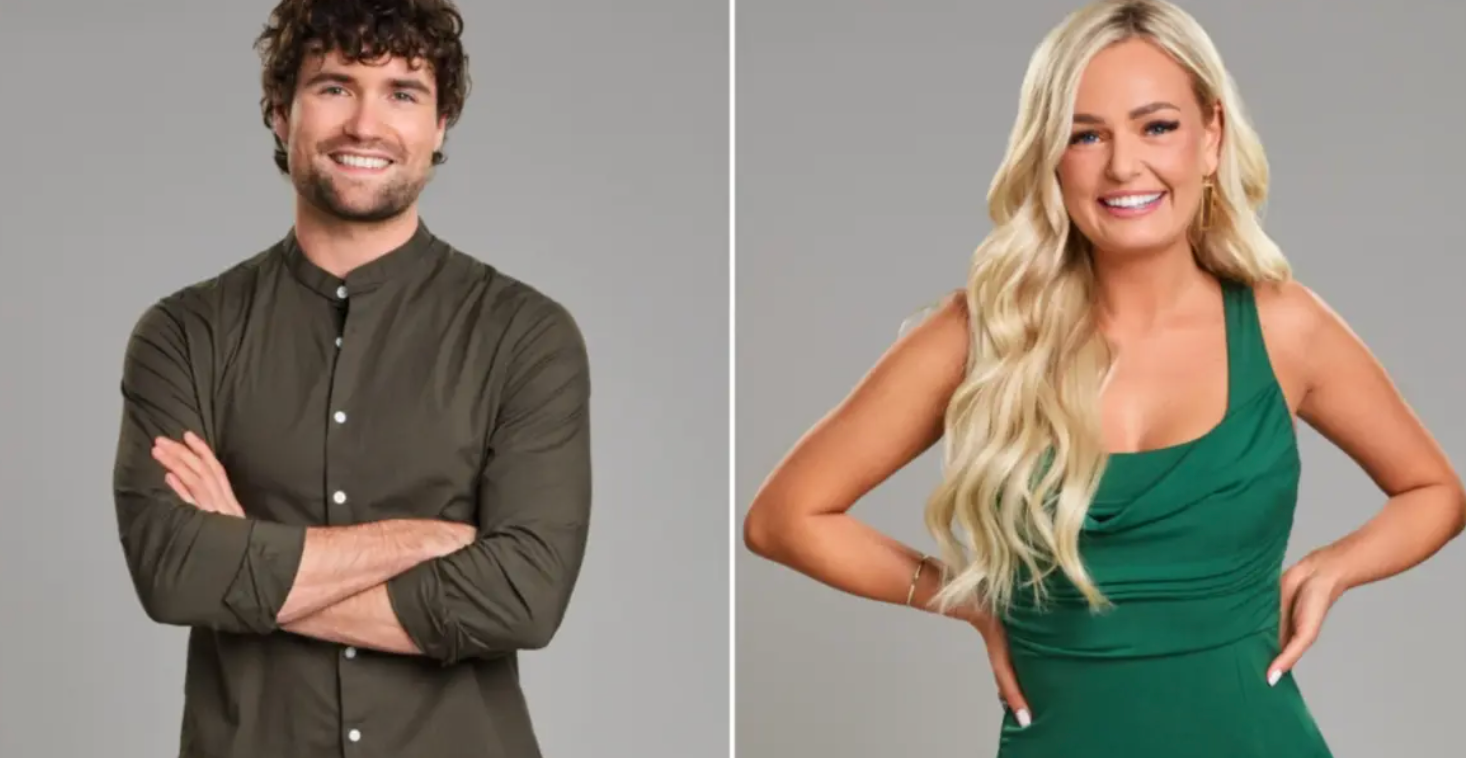 Background: As was mentioned, Micah made the decision to separate herself from Kwame to pursue a relationship with Paul. Similarly, Paul begrudgingly nixed his connection with Amber Wilder to seek a future with Micah. Paul and Micah's relationship seemed to be lacking in chemistry throughout their time in Mexico, though Micah's best friend, Irina, was seen salivating over Paul. While amber flags lingered in the air, Paul and Micah enjoyed their time abroad with Paul taking little notice of Micah's flirtations with Kwame. He did, however, admit to Zack that he questioned whether letting Amber go was the right decision.
Comparison: While perhaps not the most linear comparison, I view Paul and Micah's relationship like Salvador (Sal) Perez and Mallory Zapata's. The attraction to previously explored pod-mates – either emotionally or physically – is stronger than the attraction to each other.
Prediction: Although Paul has proven to be a gem throughout these first few episodes, we're sad to say we predict this relationship turning South. Whether Paul realizes Micah's conniving, mean girl ways or Micah is unable to let go of her connection with Kwame, we don't foresee these two making it to husband and wife.
As new episodes air, stay tuned to find out whether our predictions – like these relationships – stand the test of time.